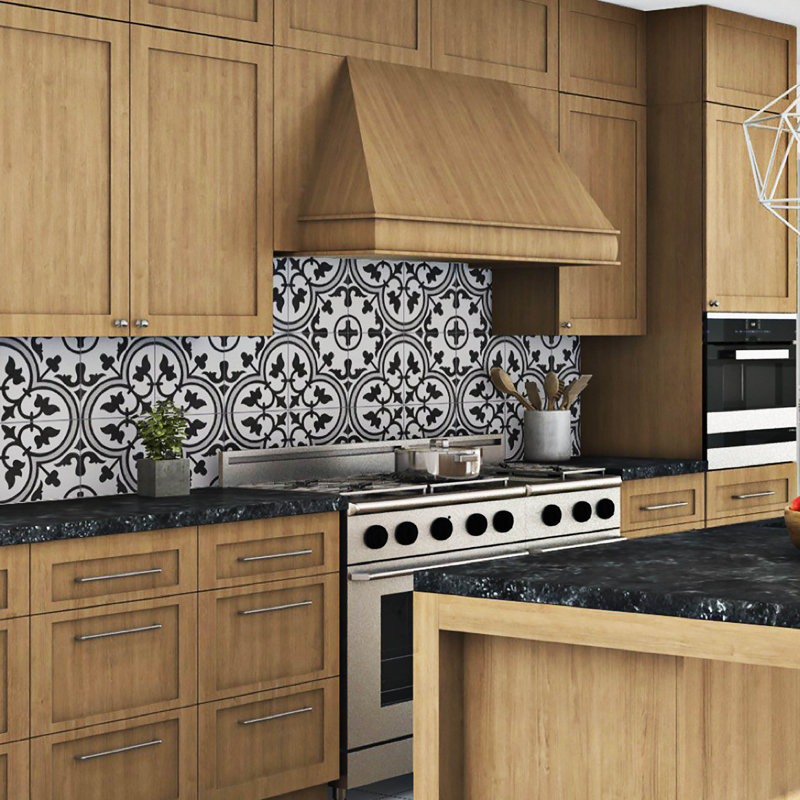 Choosing the correct backsplash tiles can help accentuate the design of your kitchen, create an interesting focal point, add color, or even bring the room together. While their original function was to protect the vulnerable walls behind cooking areas and sinks from water and heat damage, today they are used for aesthetic reasons as well.
And because of this, there are many backsplash tile options available for the homeowner, each of which has their own special traits which if used correctly can help transform your kitchen or bathroom into the space you've always wanted. Here are some of the best:
Mosaic Backsplash Tiles
Individually these are small square tiles but when used to make a mosaic tile backsplash they can create a big impact. They can be made from many materials including: ceramic, glass, porcelain, or terra cotta. There is even a peel and stick variety.
Mosaics are one of the most common kitchen and bathroom backsplash tiles because they are great tool for creating a splash of color or a beautiful focal point either by alternating different color tiles, using different shades of one color, or just one color. All look great. Because they are so small they can also be used, as their name implies, to make mosaics by strategically placing each tile to form pictures or designs.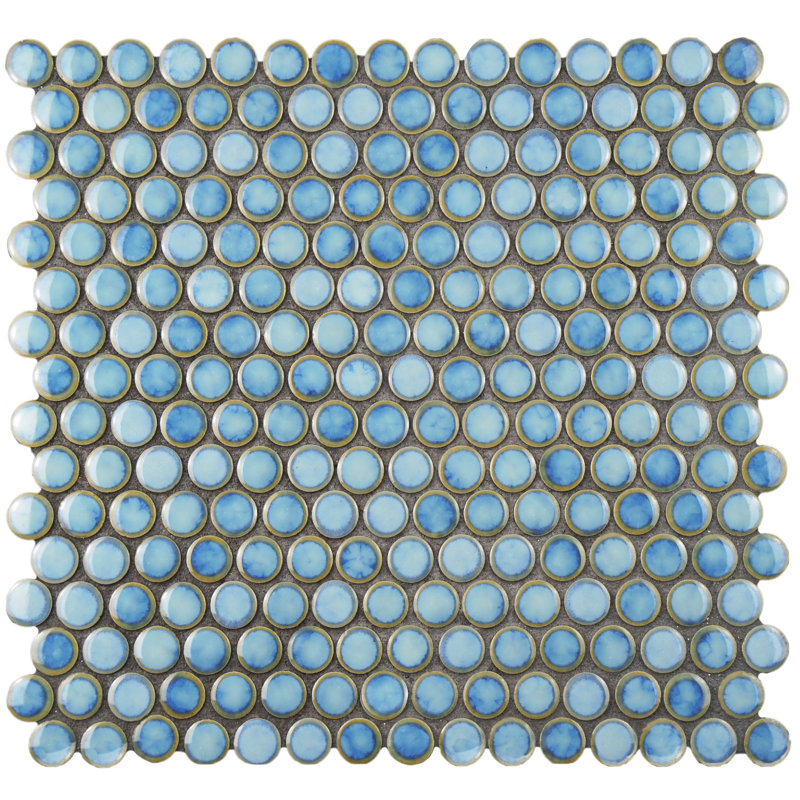 Subway Backsplash Tiles
Subway tiles are long and rectangular. These long tiles create long horizontal lines, which when used as a backsplash create a very visually appealing look. Almost always using the running bond tile pattern, and usually with primary or simple colors they also help to create a very unified and cohesive space which blends together with the rest of the room.  Because subway tiles are a style of tile they are available in almost every material.
Glass Backsplash Tiles
These tiles are all about color. Available in literally every color and shade you can think of these translucent tiles are set on a white backing and using bright white grout, glass tiles can look almost like gem stones.
Great for bringing color into a room that needs it, or highlighting existing colors in the room, a glass tile backsplash creates a modern look with colors and luminosity like no other tile can. While glass tiles come in many shapes and sizes when used in backsplashes, glass subway tiles and glass mosaic tiles are probably the most popular.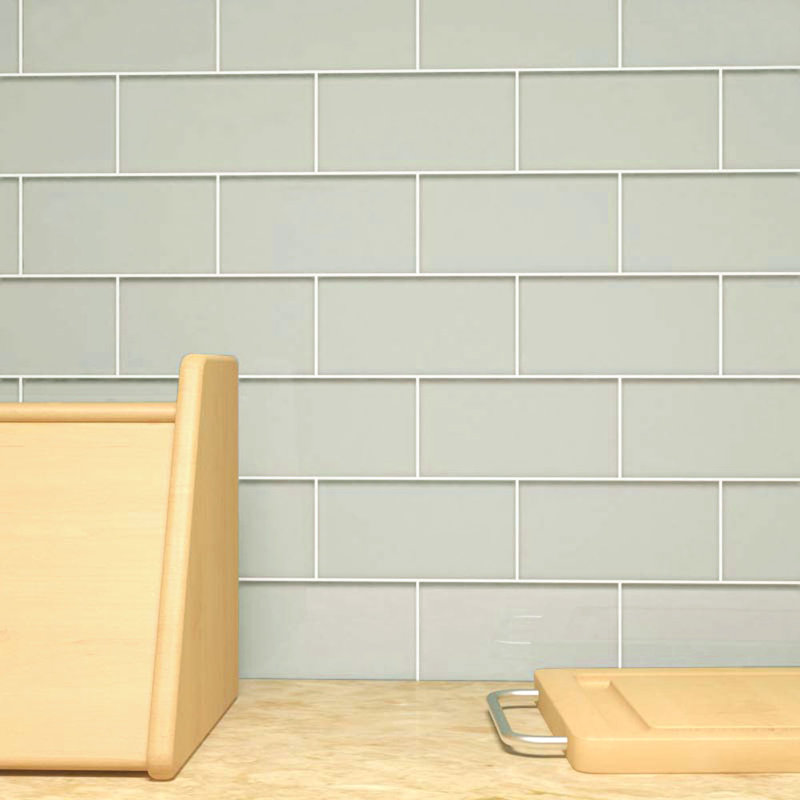 Mexican Backsplash Tiles
Mexican tile can be used to create a unique space which will draw the attention of visitors and bring deep rich colors into the room. With deep rich blues, yellows, and greens, these hand painted works of art can help to create a relaxed southwestern feel.
With hundreds of unique designs to choose from ranging from native animals and flowers to motifs, you can literally create your own piece of backsplash art. Mexican backsplash tiles work especially great at brining life into smaller areas or rooms where other types of tiles would be too much. They are are also much cheaper than most other types of tile.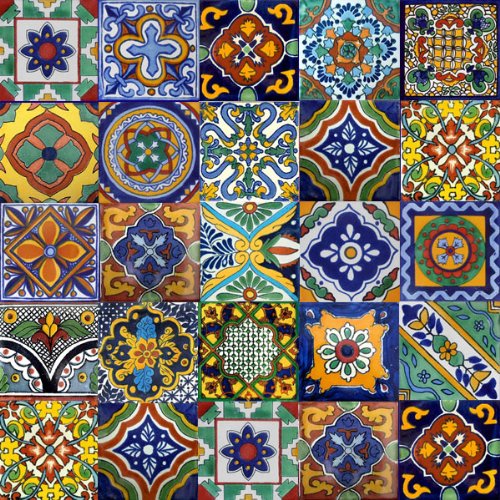 Stainless Steel Backsplash Tiles
These tiles are sometimes also referred to as metal backsplash tiles along with tin, iron, or brass tiles. Unlike other types of tiles, which can be used as wall or floor tiles, stainless steel tiles are typically only used as backsplash tiles. Also unlike most tiles, they don't use grout.
They are lined up and attached to a cork backing. These tiles because they are not made from clay or stone are also super easy to clean. A stainless steel backsplash is used to create a modern look while at the same time also echoing all of the stainless steel appliances. This can really bring the room together.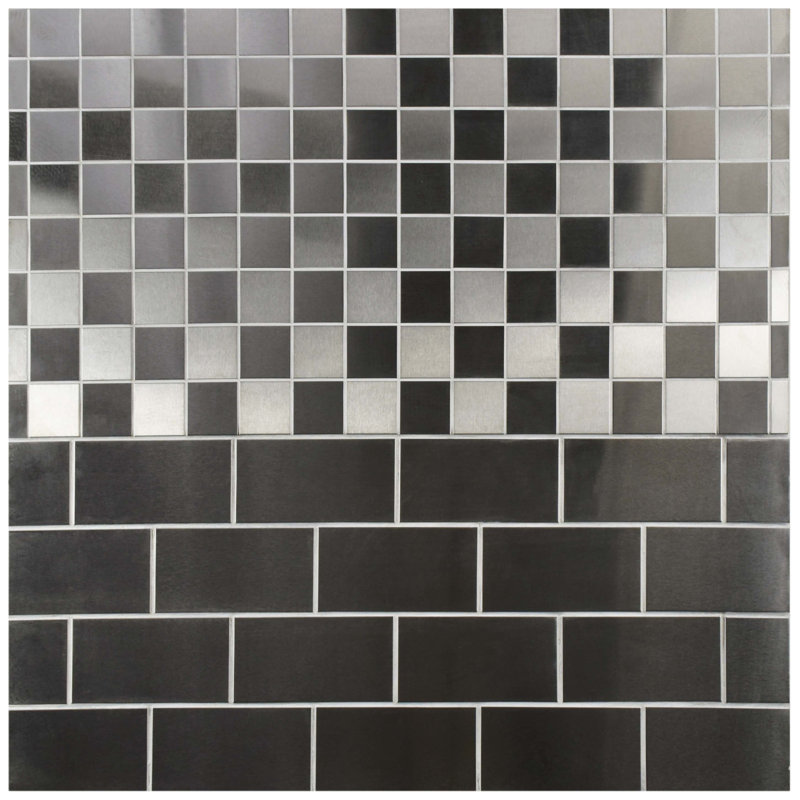 Peel and Stick Backsplash Tiles
Also known as self stick or self adhesive backsplash tiles, they come in two different types: sheets of tile and individual tiles. Both have peel and stick backs. The sheet of tiles usually come in kits for DIY homeowners which typically include: a few bags of premixed grout, a grout float, and extra tiles.
While you still have to apply the grout yourself, these kits make it very convenient. They are very popular because they are much cheaper than hiring a professional but look like they were installed by one.
Individual peel and stick tiles on the other hand don't require any grout, just peel off the backing and stick them to the wall one by one while making sure they are flush against each other to create your backsplash. Both are available in a wide range of materials and all types of colors, motifs, and mosaics.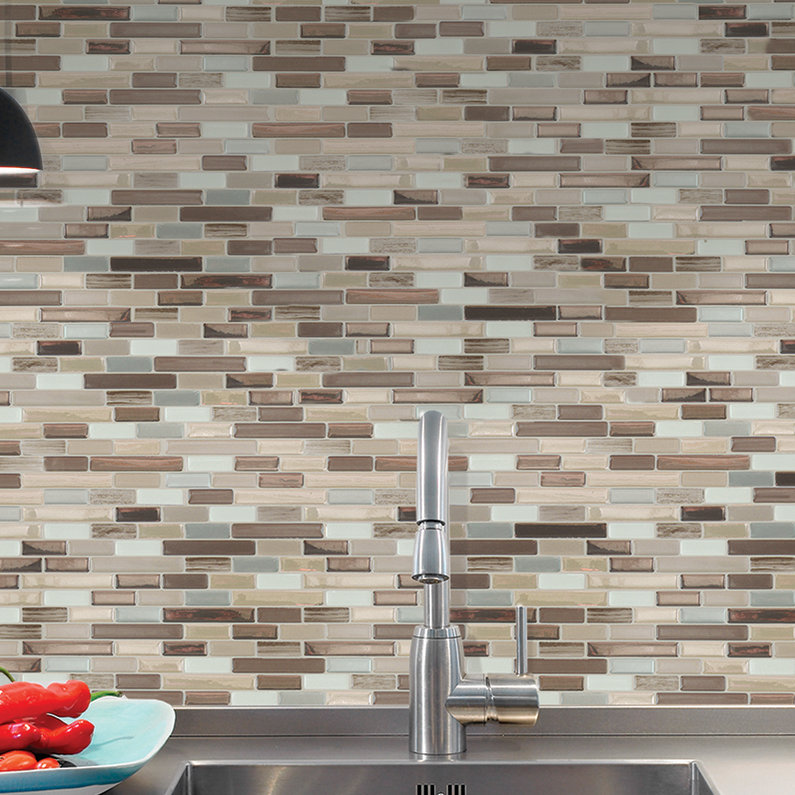 Whether it's in the kitchen or bathroom the backsplash tiles you choose can help you to achieve your design goals. Each has their own special qualities which make them unique and able to work for you in their own way to bring out the true potential of your space.
Click Here Now to start shopping for Backsplash Tiles!