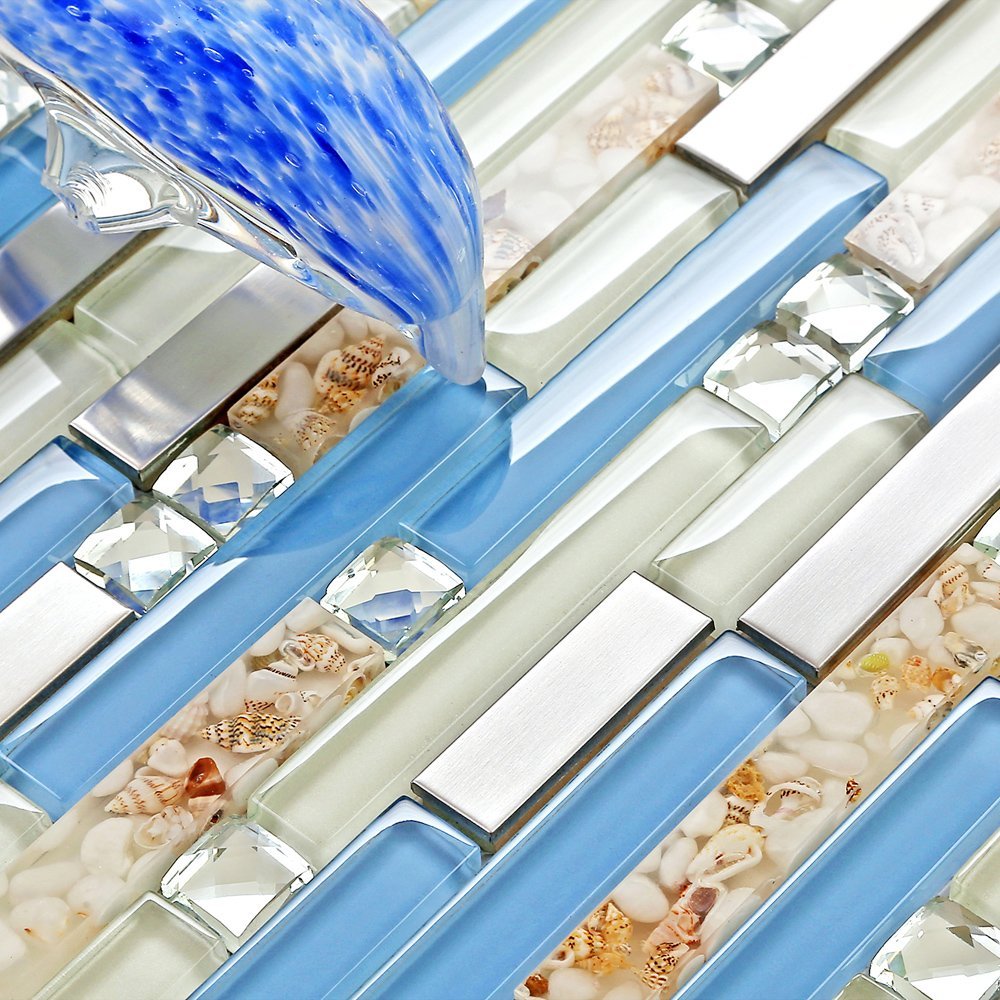 When decorating a beach home or just looking to add some coastal style, you'll want the right tiles for the job. There are a handful beach themed tile choices to help you get the seaside look and feel you need. The following options will be sure to peak your interest and imagination.
Glass Can Offer Something Special
Glass tile is a very popular choice especially for adding a splash of color to walls. The fact that they are translucent gives them gives them a jewel-like appearance that many people love. You can see directly into the body of the tiles and decorative items can be embedded inside to make them look even more decorative.
Glass beach themed tiles may have an assortment of different shell types inside of them. Some even come complete with sand and creatures like starfish so you can enjoy a taste of what the seashore has to offer without having to set foot outside.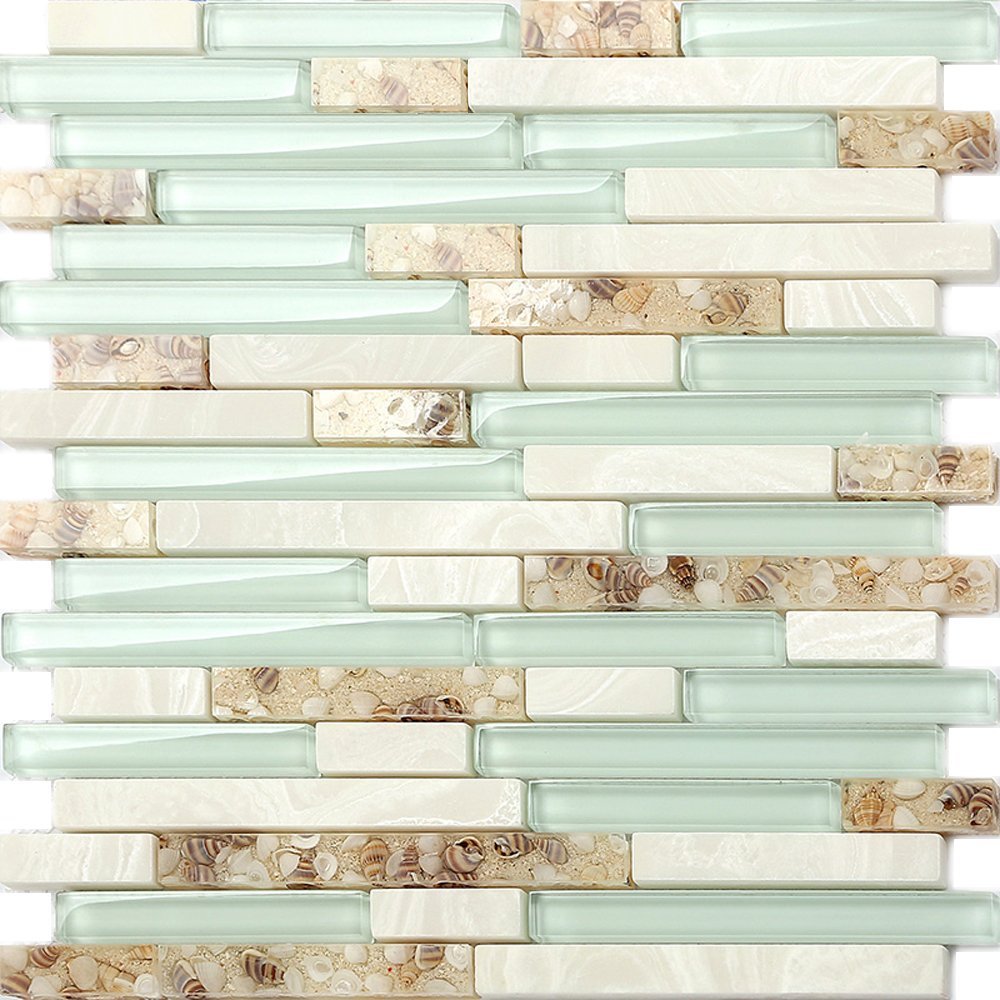 A Material Made By Nature Herself
There is no better way to create a coastal feel than by using actual shells as your tile material. You won't find a wide variety of shell types, but you can use one of the most beautiful, mother of pearl. This is actually the inside coating of certain types of mussels, oysters, and abalones.
It has an iridescent shine that can change colors depending on your lighting. Mother of pearl tile also happens to be extremely luxurious so it's great when you want elegant beach themed results. Since mother of pearl is naturally waterproof tiles made from it are a great choice for wet areas such as bathrooms and kitchens.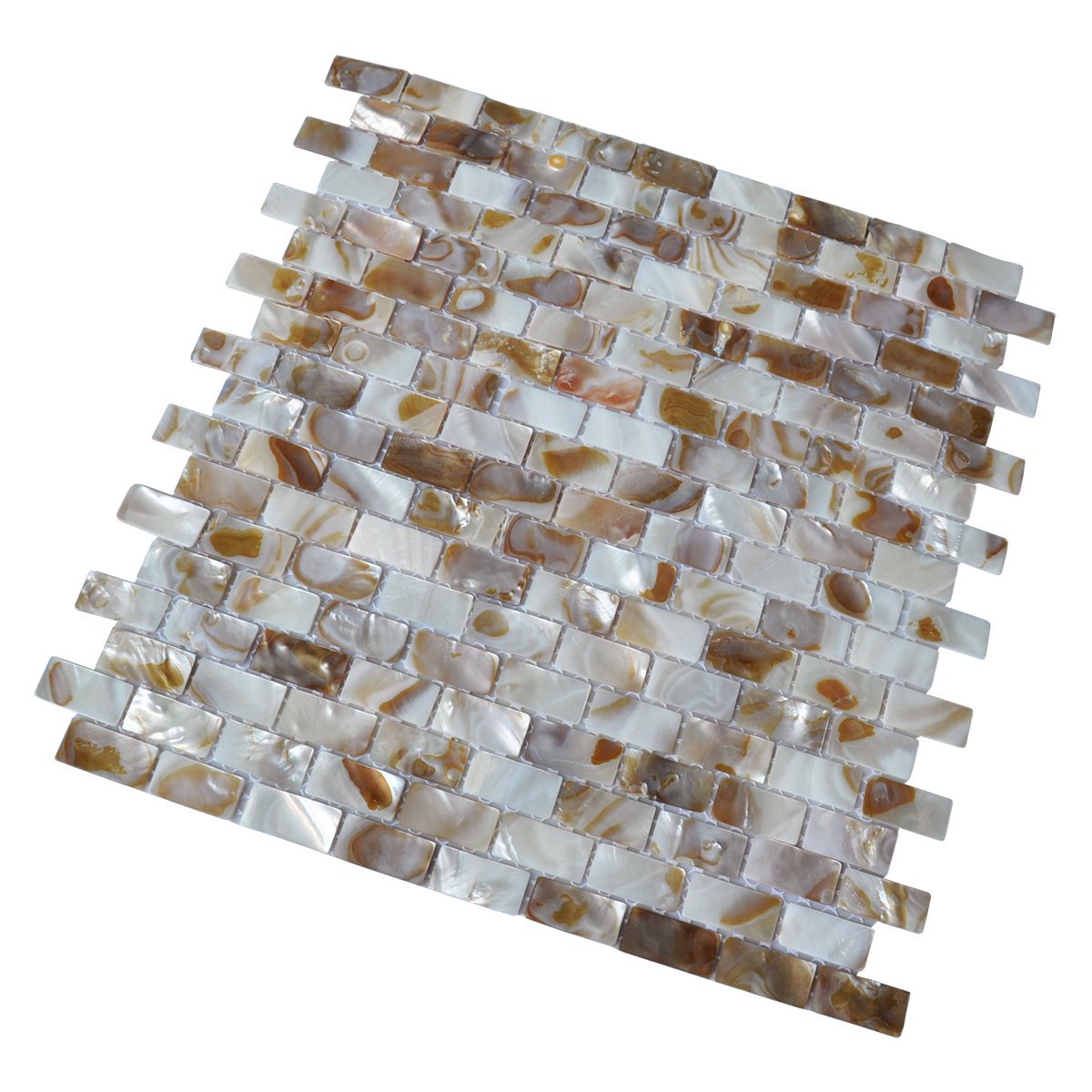 Each Tile Is A Work Of Art
Art tiles are a fun option you can use as well. They are often bursting with color and you'll only need a handful to create beach themed tile backsplash or wall. There is a huge array of beach scenes, fish, marine life and designs to choose from. And while many people like to install tiles with the same image or design you can always mix things up. There are many way to get creative with art tiles.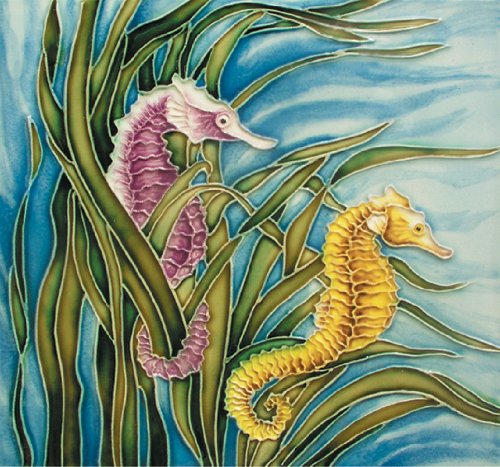 The Magic Of Medallions
Larger designs and images to add some seaside style can be created from using pieces of tile too. Tile medallions have images that are entirely made up of smaller tiles and tile pieces. They can be so stunning that they are often used as a focal point for an entire room. Medallions depicting sea creatures like turtles, dolphins, and other sea creatures are not just ideal for entryways, but for use as beach themed bathroom tiles on walls, floors, and in the shower. And don't forget swimming pools.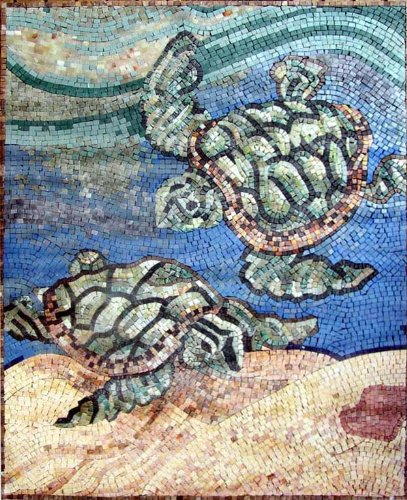 Coastal Colors Can Do The Trick
For keeping things simple you can always use standard type tiles to supplement beach themed ones in colors that are known to create a coastal feel. Blues, grays, greens, and yellows are all popular coastal color choices that can be used throughout your space to add to the theme.
Beach themed tiles like these are ideal for seaside homes or anyone who just loves the natural beauty of the ocean. By incorporating them into your plans there's no way you can't achieve your goals!
Click Here Now  to start shopping for Beach Themed Tiles!