When a clean and modern look is what you're after, you will need to consider glass tile. Totally unlike all other choices, it has come a very long way in recent years and will continue to top the charts for many more. So let's get started with the basics!
Although it can sometimes be a little more costly than standard choices like ceramic, the benefits of glass are well-worth it. Glass options come in many different sizes and shapes but also in many unique and interesting textures and colors as well. And different from many materials, glass is impervious to both water and moisture.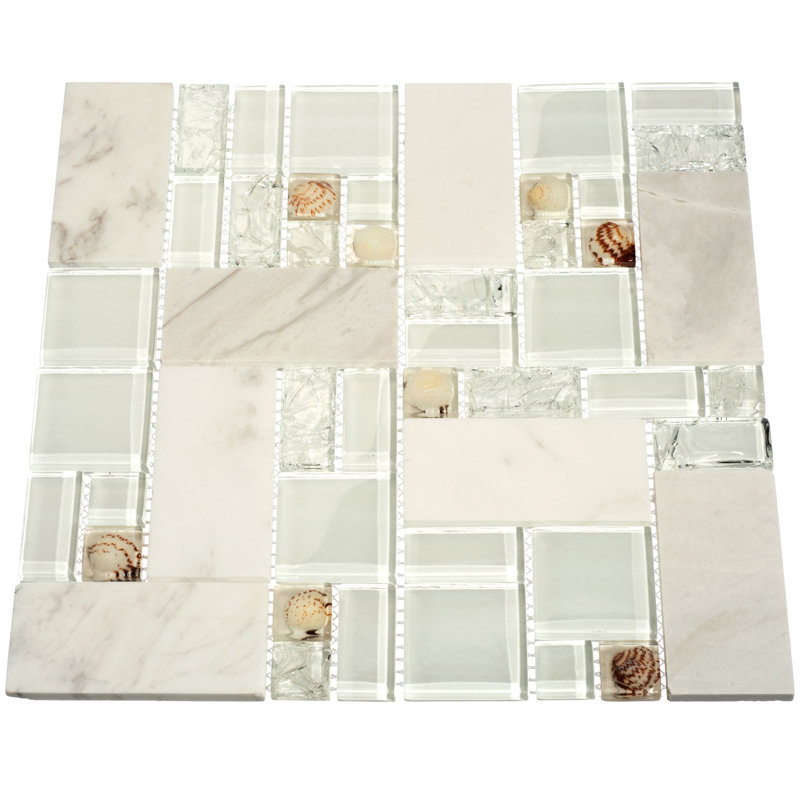 Colors And Translucence For A Jewel-Like Appearance
Of all its benefits glass tile is best known for both its translucence and eye-catching colors. Some tiles are more translucent than others but most will allow you to see through at least part of the body of the tile. This can have a huge influence on how your installation is perceived.
Since light can enter directly into the tile it creates a jewel-like appearance that seems to glow from the inside. This not only can be stunning but even add light to your walls. Many color choices that are available look similar to gems or jewels such as blue, green, red, purple, and pink glass tile just to name a few.
White, black, and yellow also happen to be very popular as well though. When coupled with the effect of the light they can be stunning. Manufacturers often use a white backing behind the tile to make this even more apparent and really make colors "pop."
Embedded Items And Textures
Some glass tiles will even have items placed inside the body of the tile itself such as shells, stones, or flowers for a truly unique and decorative look that you can clearly see. Sparkles and other reflective surfaces can be placed inside too and are used to play off the light for an interesting visual effect.
If you prefer a smooth-surfaced tile but want the appearance of texture this is also an option that is available. With these the texture is actually in the body of the tile but to the eye looks like it's on the surface. Crushed glass tile for example can give the shimmering look of broken glass but is flat and smooth to the touch on the outside.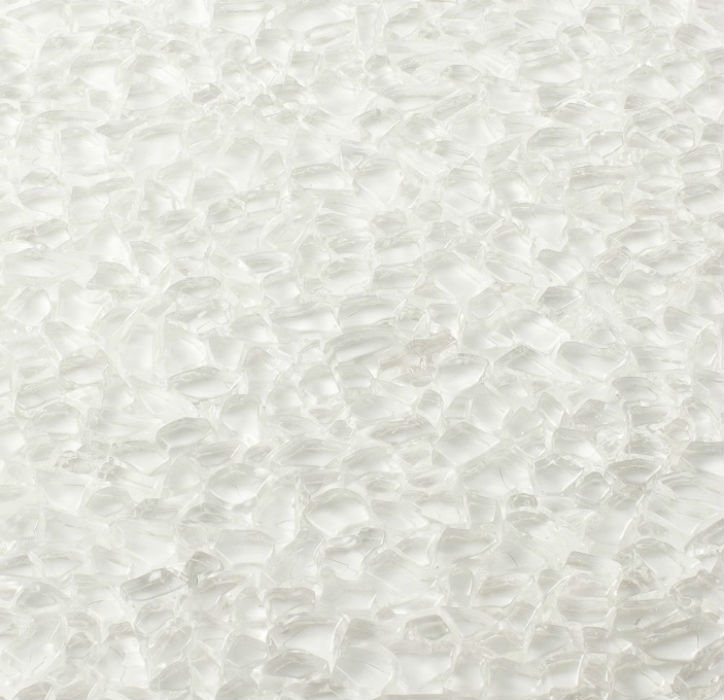 Usually For The Wall But Not Always
Unfortunately, the many benefits of glass can usually only be enjoyed on the wall. The majority are simply too fragile to be used on counter tops or floors where they would most likely become damaged. However, there are a handful of brands that do offer more durable options which are rated for floor use if you have your heart set on glass floor tiles.
Backsplashes, Showers, Feature Walls
Even though they can be used to enhance the look of walls in any room, tiles made from glass are usually installed in kitchens and bathrooms. The fact that glass is impervious to water makes it perfectly suited for these rooms.
A glass tile backsplash will not only protect the walls above your sink and counter top but can easily be the focal point of the entire room or used to add a burst of color. Showers are another area that this material can work wonders.
A glass tile shower can often bring the look of an otherwise plain bathroom to new heights. You may want to consider using glass to create a feature wall in your bathroom on its own, along with a shower or backsplash, or even better all three for maximum effect.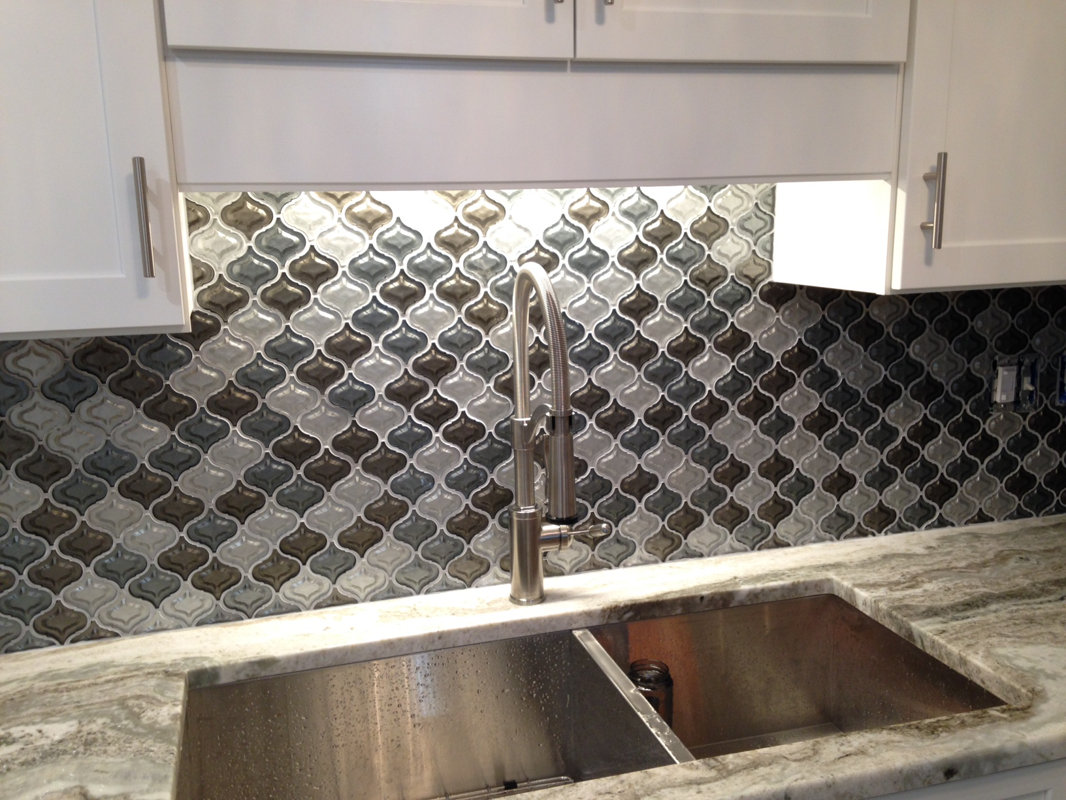 Mix It Up
Fortunately glass goes very well with other materials so you can use it with tiles of other types in the same space. Many homeowners purchase a handful and use them as accents or tile borders to dramatically improve the look of their existing walls without having to spend much cash.
Materials like stone and metal are common choices to use with glass but they can look fantastic with ceramic and porcelain too.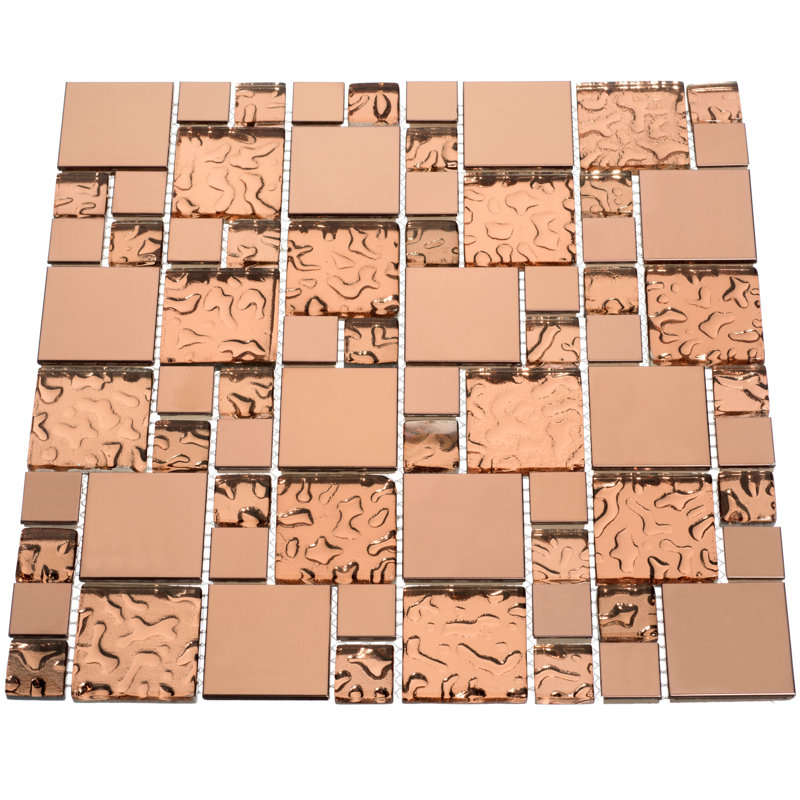 Consumer Favorites
There are many different glass choices but you will see a few of them time and time again because they are just so attractive that consumers love them and for many good reasons. Mosaic and subway tiles in particular are highly sought after.
Mosaics Always Stand Out
Mosaic tile is a wildly popular glass option. Each individual tile is made up of many miniature sized pieces which can come in different shapes, types, and patterns. Some mosaic tiles will have a mixture of tile made from glass and other materials because they look so good together.
Each individual piece along with many others is attached to a larger square backing. This allows them to be installed without much effort but still have perfect spacing between them.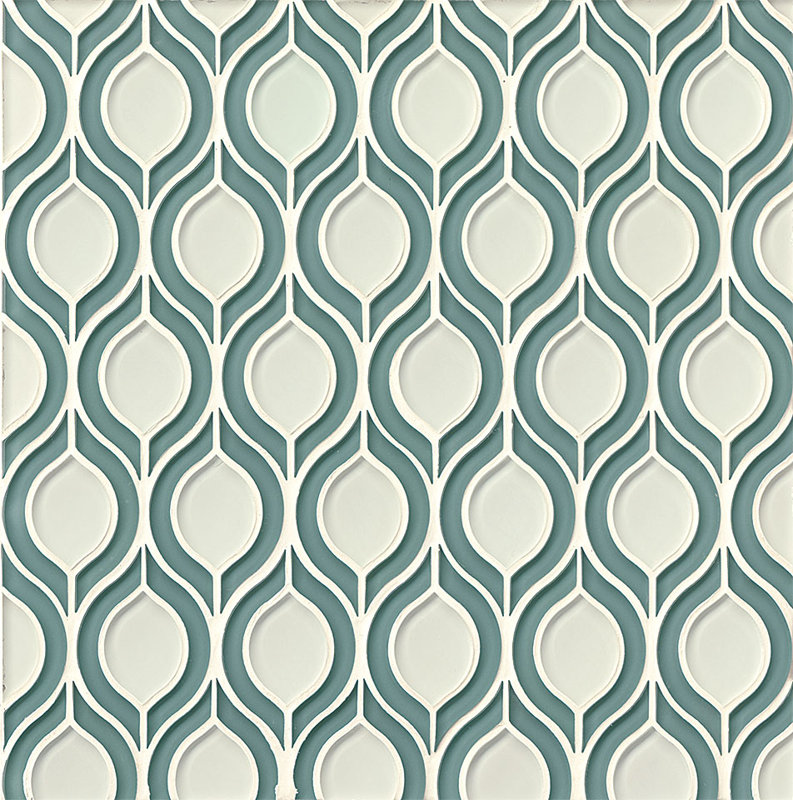 Subway Tiles Never Fail To Impress
Subway tile is a particular fan favorite too. These are long, rectangular, and usually installed with very thin grout lines. You will normally see them used with the running bond pattern and when made from materials like ceramic or porcelain can create a classic look.
Glass subway tile on the other hand is usually used to add a modern feel to walls and even entire spaces.  Standard size tiles are very popular but as you could probably guess so are mosaic subway tiles for those who prefer something on a smaller scale.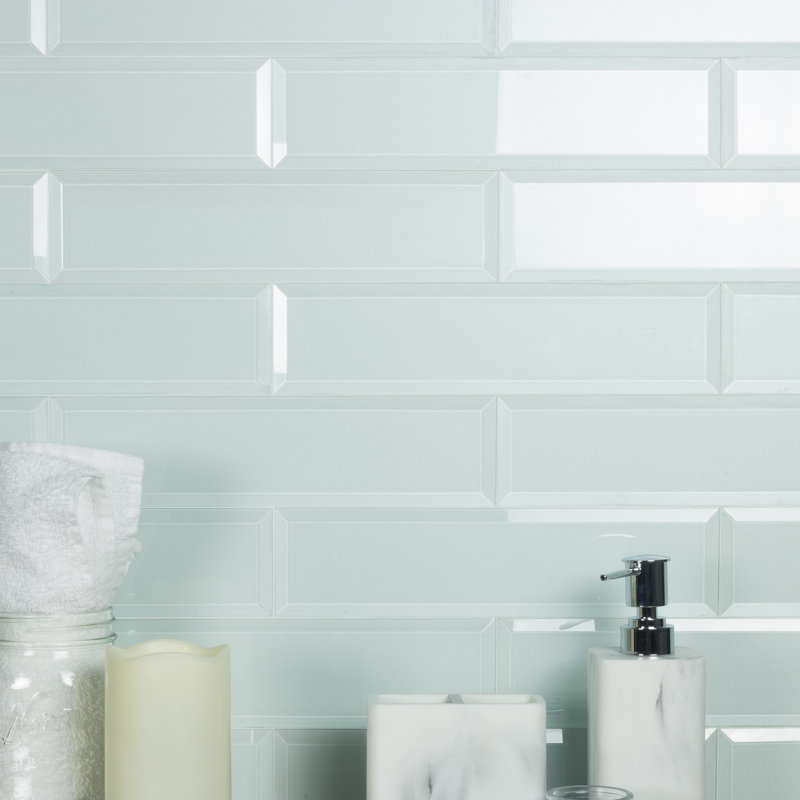 Other Ways To Go
You aren't limited to these of course, there are many others to pick from depending on what you like or the needs of your space.
Prefer Round?
Round glass choices are typically made as mosaic tile since installation is so much simpler. Penny tile made from glass is a fresh take on this vintage option that features penny sized circles all of a uniform size.
Bubble glass tile is a newer alternative that has multiple round tiles of different sizes that look very similar to bubbles, which therefore makes them perfect for bathrooms backsplashes, walls, and showers.
A Little More Unique
As if this material was not unique enough already, some manufacturers offer what's known as wavy glass tile. This is actually a type of mosaic tile that can be installed so that instead of being set in a straight line it looks like a wave and even seems to portray movement for a totally one-of-a-kind-look.
Three dimensional tiles made from glass offer yet another extraordinary visual treat that can give you a wavy look too but one that actually sticks out from your wall.
Simply Peel And Stick  
If you want to install your tiles without the help of a professional there are peel and stick options. With a sticky adhesive backing you can add these to walls even if you have zero tile skills. A peel and stick glass tile backsplash could be a rewarding DIY project for you and the family that will give you the look you desire while saving cash.
Another Sticky Alternative
Those who like the look of glass but may not be in the position to install genuine tiles may want to consider stickers. These are not real glass. Tile stickers are often made to look like glass and can be pretty convincing. If you are on a strict budget or renting they can add a fresh look to your backsplash or wall for a fraction of the cost.
Most cannot be installed in showers because of the moisture. Normally you can cut them to fit your space with a pair of scissors and install them on your own right over old tiles.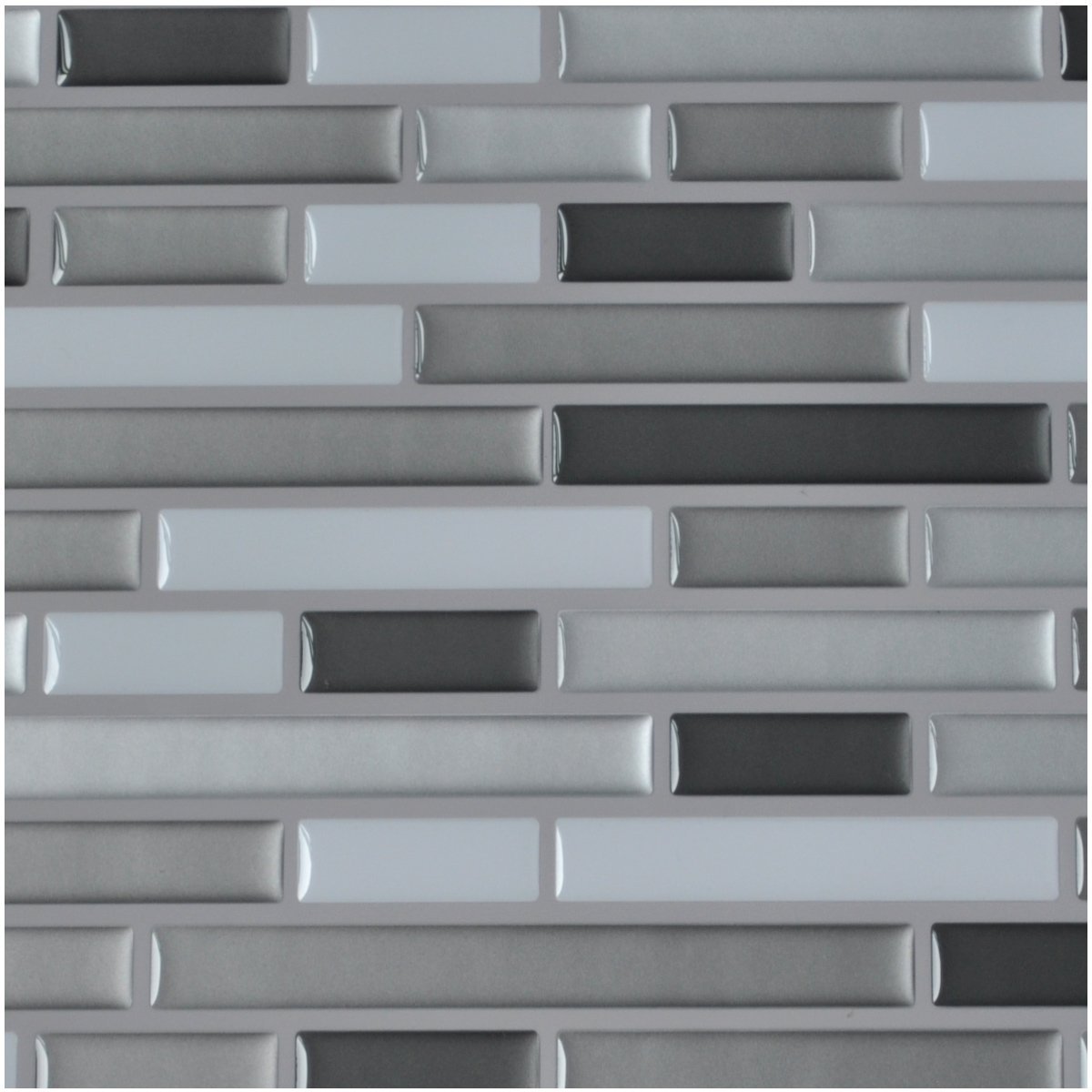 With these options and more, there are many ways to enjoy the look of glass tile.
Click Here Now to start shopping for Glass Tile!