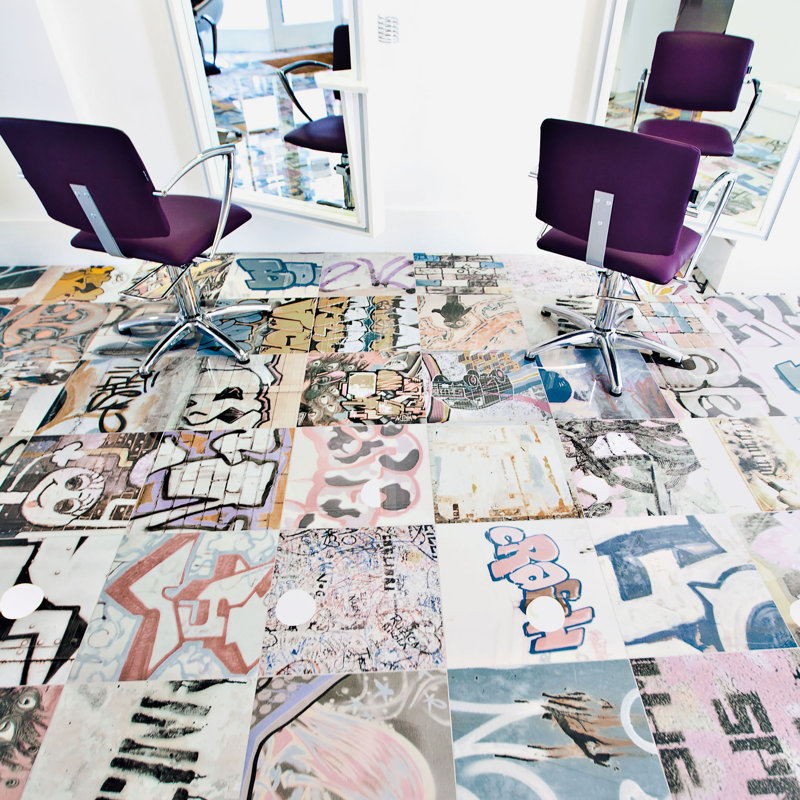 Have you ever wished you could have the urban look and striking colors of graffiti in your home or business? You definitely can! Graffiti tiles allow you to use this form of street art in way that looks fantastic, is easy to maintain, and works as a functional surface.
While actual graffiti can be a pain for shop and building owners, it's also a form of art. Typically using spray paint in bright and bold colors, it includes anything from tag names to murals that depict urban life.
Not only can graffiti be highly creative but it instantly makes us think of city culture. Unfortunately having an artist spray paint your space will only give you results that are sure to fade and degrade in time with use and cleaning. And therefore look quite dated rather quickly.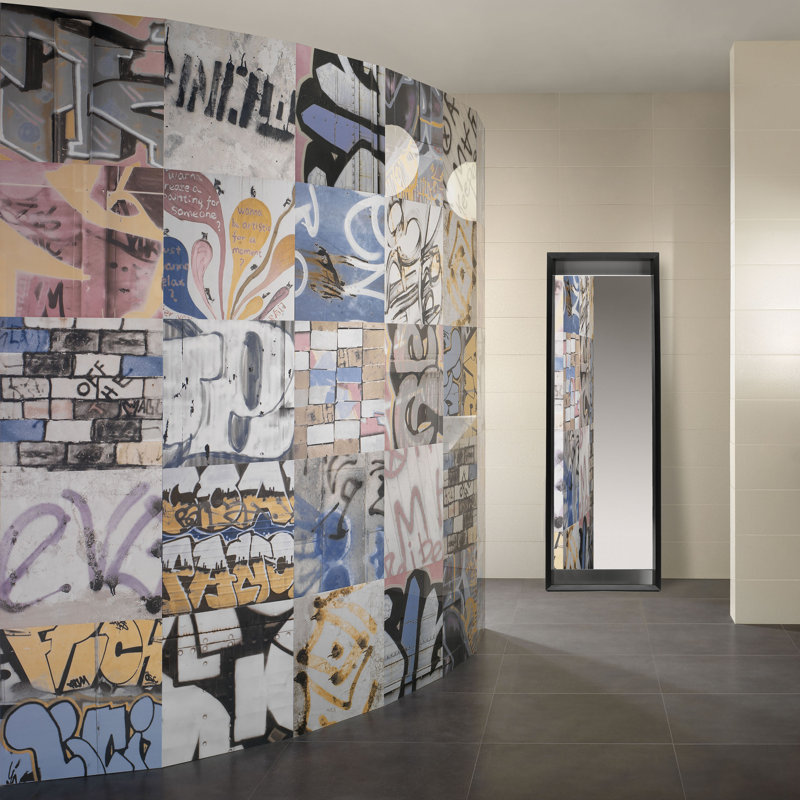 The Tile Solution
Graffiti tiles are a simple way to add a totally unique, urban, yet clean look to your space. Tiles are usually made from porcelain or ceramic which are both durable and can be used in wet spaces.
These materials are easy to clean and are highly resistant to staining without requiring any special cleaning solutions or sealants. And different the graffiti you'd see anywhere else with only minimal care, tiles maintain their appearance for decades.
When you want the most realistic looking graffiti ceramic tiles and those made from porcelain are the top materials for the job. That's because when used along HD printing techniques they can look just about indistinguishable from a real spray painted surface.
The image which is printed directly onto the surface of the tile is typically a photo of authentic street art. And it's protected by a clear glaze that allows it to stand out clearly.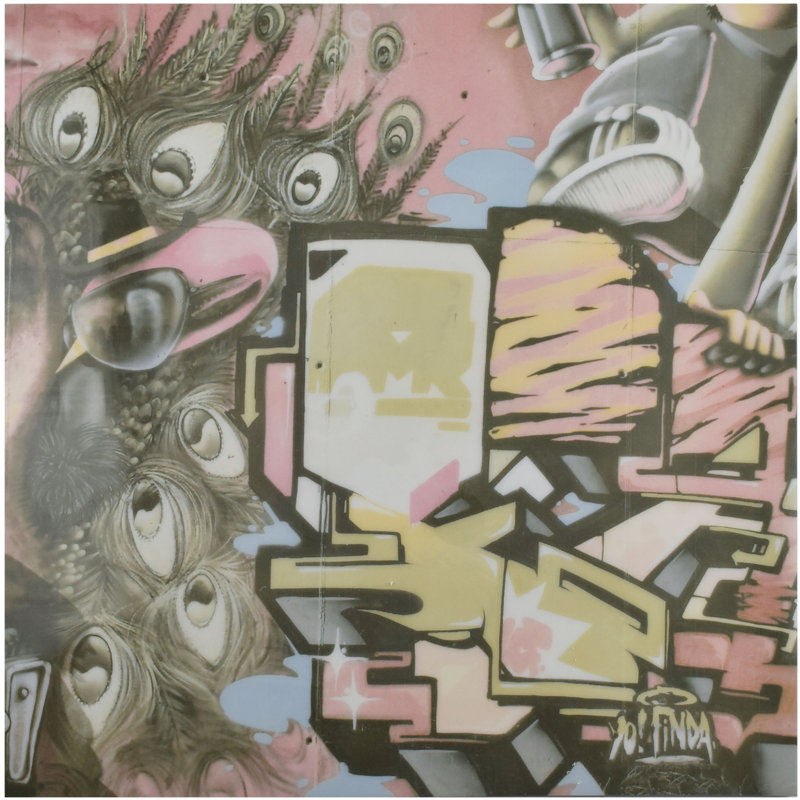 Artwork With A Job
Graffiti tiles are unique in that they are a great way to bring urban art indoors in a way which happens to be highly functional. Unlike other types of art, these tiles serve as a visual treat and your actual wall or flooring surface at the same time.
Add Color And Texture
The bright colors of the graffiti images are perfect for spicing up dull spaces and are sure to be a real conversation starter. Even a handful will give you a burst of color that draws a lot of attention.
In fact because the images often feature graffiti which has been painted on various materials, tiles can be used to add the look of multiple textures to your space. For example some tiles may show graffiti that's on brick walls while others may be on metal or concrete.
There is actually specific type known as wood graffiti tiles. These are tiles that look like planks of wood and have different types of graffiti on them but also sometimes, writing and stamps too.
This can make it seem as if you've used re-claimed wood from a range of interesting sources for your project such as wooden crates, but without having to deal with the drawbacks of maintaining real wood of course.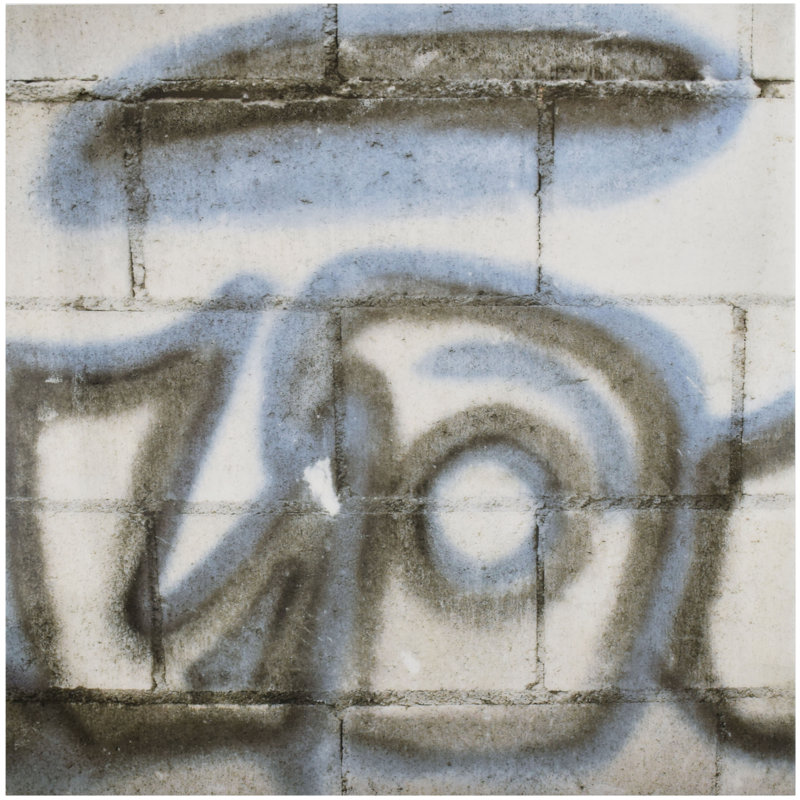 Top Places To Use Them   
Graffiti tiles can be used in both modern and contemporary spaces wherever you'd like to add some color and art. They are a fun option for floors, walls and are particularly popular in kitchens and bathrooms.
With even just a handful of graffiti tiles bathroom and kitchen spaces can easily be transformed into the most colorful and hip rooms of the house. Counters and backsplashes make tempting spots to add them and they can do wonders to break up monotony of shower walls.
Graffiti floor tiles are often used in man caves, game rooms and even for upgrading the laundry room. Restaurants, bars, nightclubs, boutiques, and cafes along with other style-conscious businesses use them for their looks but also because they are easy to keep clean.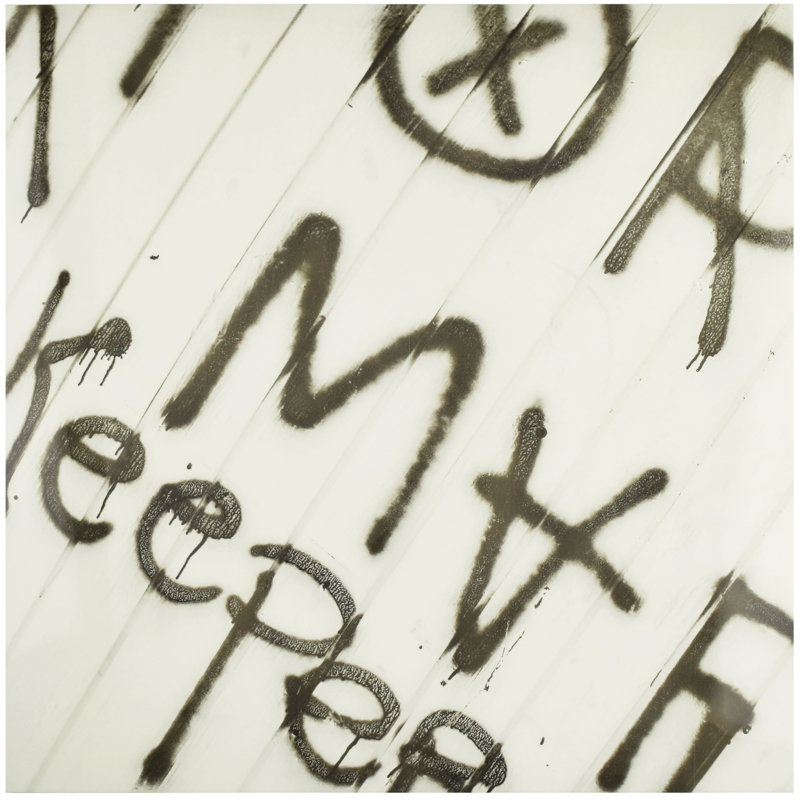 Best Tips For Using Graffiti Tiles
Because each tile contains an image of a unique piece of art you can use graffiti tiles to create feature walls that are the focal point of an entire room. You can install your tiles randomly for a collage of color and texture or you may want to be more selective in where you add specific ones.
Installing just a few tiles as accents is also another strategy and it can work fabulously for adding interest to walls and floors since eyes are instantly drawn to them. Although because they contain so much visually when used as accent tiles they are best paired with other tiles that are solid colors. (If you were to use them with patterned tiles they most likely would look way too busy.)
Another way to go is to use them as tile borders by adding them in a horizontal or even vertical row. With only a few graffiti wall tiles you can create colorful borders for backsplashes, walls, and even showers that desperately need color.
And for a more of an urban feel you may want to use your tiles in a space that also has concrete. But you can always substitute concrete look tiles for the real thing, or even just grey tiles for a similar look.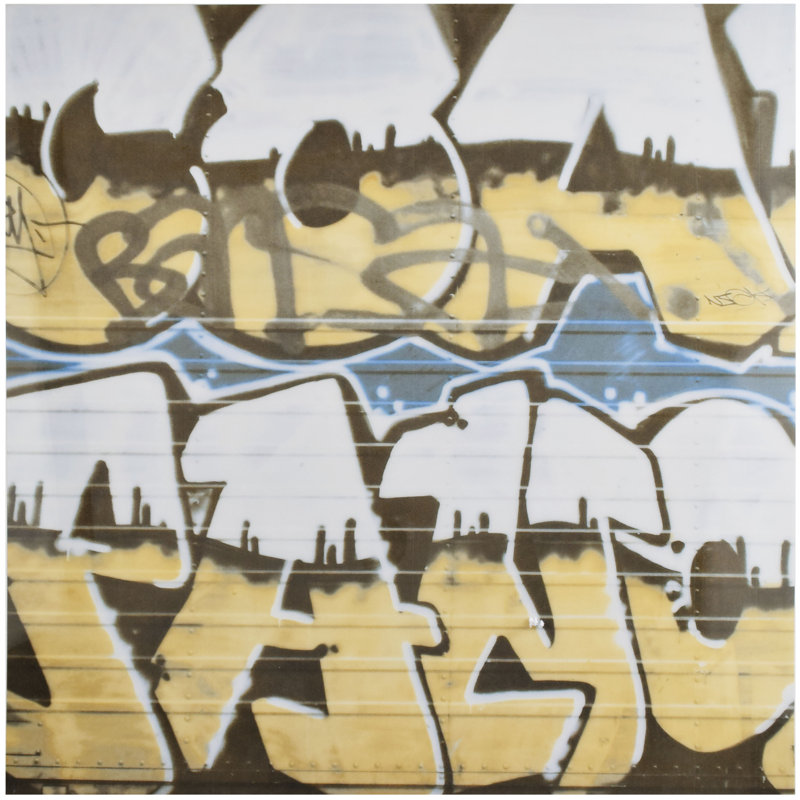 Shopping For Your Tiles
Unlike other options graffiti tiles are not as easy to find locally or in your average home store. The best way to shop for them is online.
If you have specific photos of street art or your own designs that you'd like to use you may be able to find shops which offer custom made graffiti tiles for sale. Custom made tiles can also sometimes be made into murals where each tile is part of a much larger image.
By incorporating graffiti tiles into your next upgrade you can enjoy all that street art has to offer and with all the advantages of tile. Keep these tips in mind and be prepared for an exciting payoff and lots of compliments.
Click Here Now to start shopping for Graffiti Tiles!