A List of Excellent Resources For Everything Tiles As Well As DIY!!!
Cost2Build UK – YOUR ONE-STOP SHOP for Home Improvements.
Roof Tile and Handmade Clay Tile Products
www.Engineeredstone.com Engineered Stone Flooring & Counter Tops also known as Quartz Surfaces, do not require sealers or special cleaners. Use Silestone, Caesarstone, Zodiaq, Technistone, Hanstone for new and replacement countertops & tile.
Art on Tiles – bespoke hand painted and digitally printed tiles to order
Jamie Gold, CKD, CAPS
JAMIE GOLD KITCHEN AND BATH DESIGN, LLC
Author, New Kitchen Ideas That Work, (Taunton Press)  www.jgkitchens.com
Victorian Ceramics : Gorgeous reproduction Victorian tiles for fireplaces,walls, and more!
Katrina Doran : Mosaic art and sculpture using only the finest materials.
Anderson Ceramics : Decorative backsplashes with a classic French look.
The Storage Home Guide : Your complete guide to storage for anything and everything!
Ravenstone Tiles  : Decorative tile that is handmade for each custom order, making each one a work of art.
The Garden And Patio Home Guide  : An amazing resource for all things garden and patio including all types of furniture, DIY projects, and design ideas.
Smoke And Fire   : Handmade tiles for both the wall and floor that are all exquisite works of ceramic art.
Felicity Ball Mosaics: See the unique and vibrant work of mosaic artist Felicity Ball!
Stevo Mosaics : Extraordinary mosaics by Stevo.
Flower Soup Mosaics : Fine art mosaics, custom mosaics, along with mosaic and fused glass classes for both youths and adults.
At Beautystone Fireplaces we Manufacture and supply Stone and Marble Fireplaces. A family run business with over 30 years of experience we can cretae your dream fireplace. We also supply Gas & Electric Fires as well as Wood Burning & Multi Fuel Stoves.
Martin Cheek Mosaics : Mosaic workshops,classes, and commissions by mosaic artist Martin Cheek.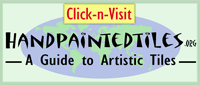 Luxury Bedding | Drapery | Dec Pillows | Area Rugs  Transform you home into a beautiful surrounding with luxurious bedding, exquisite draperies, exceptional decorative pillows, lambskin & handmade rugs and other home décor.
Retro@Home Modern Furniture Mid-Century Modern and Vintage Home Furnishings
Home Decorating Ideas Free decorating ideas for your home.
Gas Fireplaces – Find everything you need to know about Fireplaces.