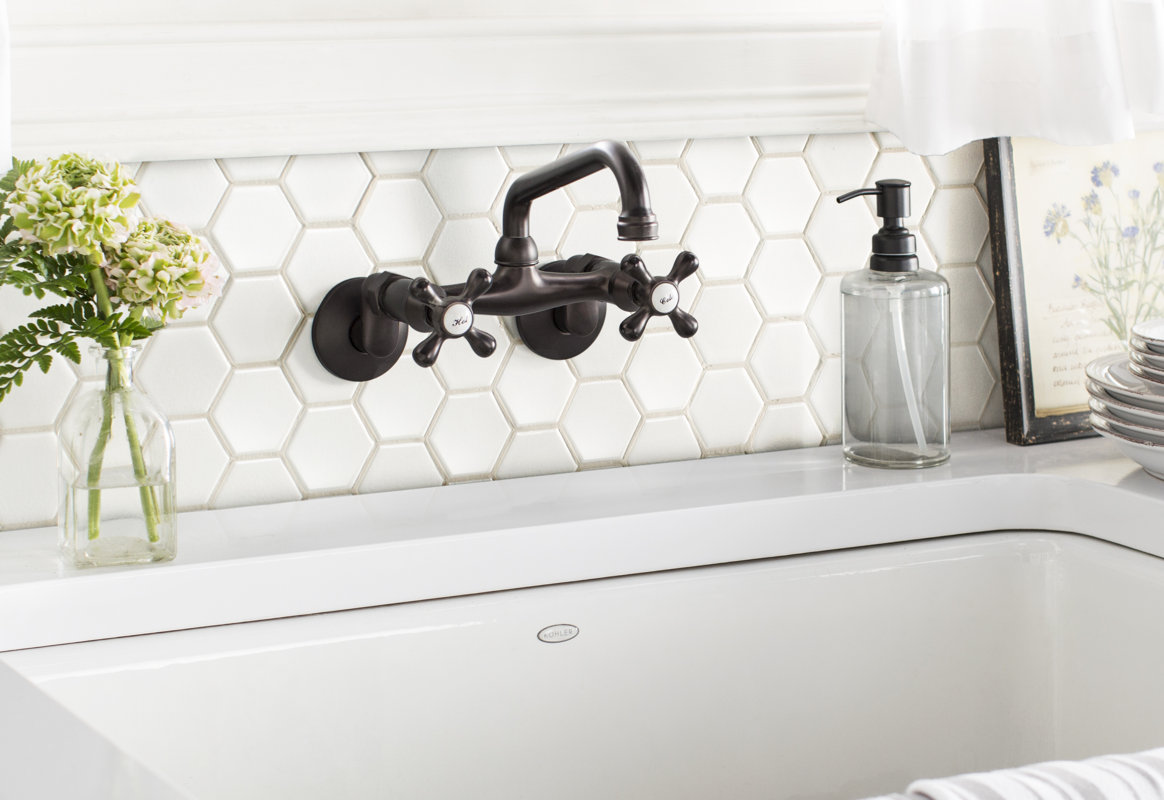 With six sides, hexagon tile (also sometimes called hex tile for short) is a fabulous way to change things up a bit. Whether you're looking for something classic or even modern this shape has got you covered. And with the tips and info you're about to learn, you will be able to use them to bring the look of your home to new heights.
Go Retro
Many people are looking to add a vintage look and feel to their space. Hexagon tile is one a handful of options that really work well for this job. Rectangular subway tiles and round penny tiles are also great choices and can of course be used along with hexagons in the same installation to help enhance the retro appearance.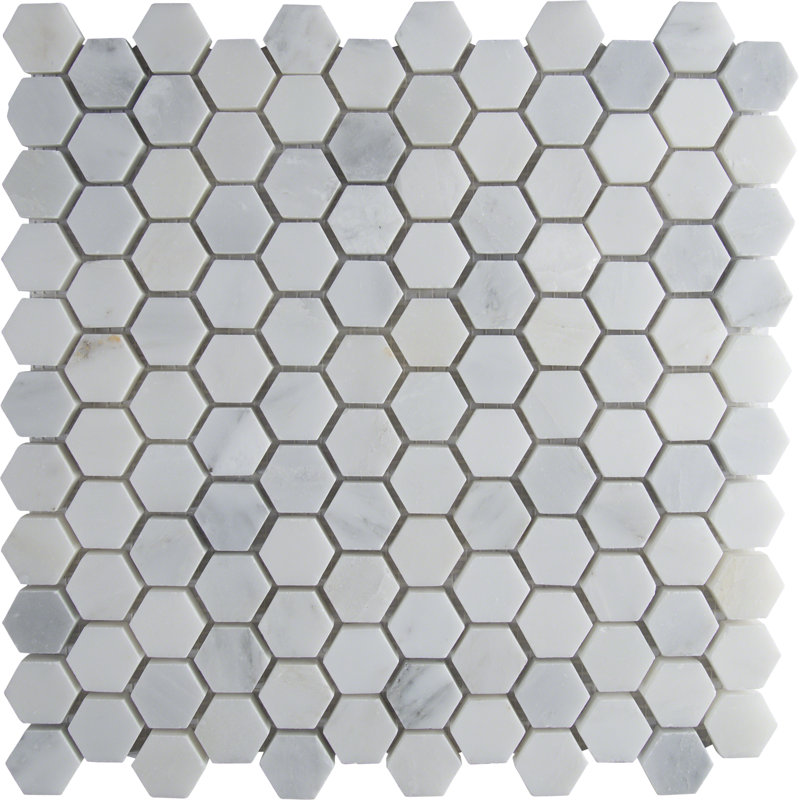 Think Outside The Box
The hexagon shape also gives consumers the chance to use something a little different than the standard square tiles that you see just about everywhere else. The extra two sides of hexagon can make a really big difference in how a room looks. If you'd like to add some visual interest to your space this could be the shape to help you do it.
Basic Sizes
Like with most other types of tile there are many sizes to choose from. The smallest are what's known as mosaic tile. These come in sheets with many small tiles attached to each one.
This makes for a much easier installation because the tiles are already evenly spaced and it allows you to set many of them at once. There are also medium and large size tiles that are installed individually.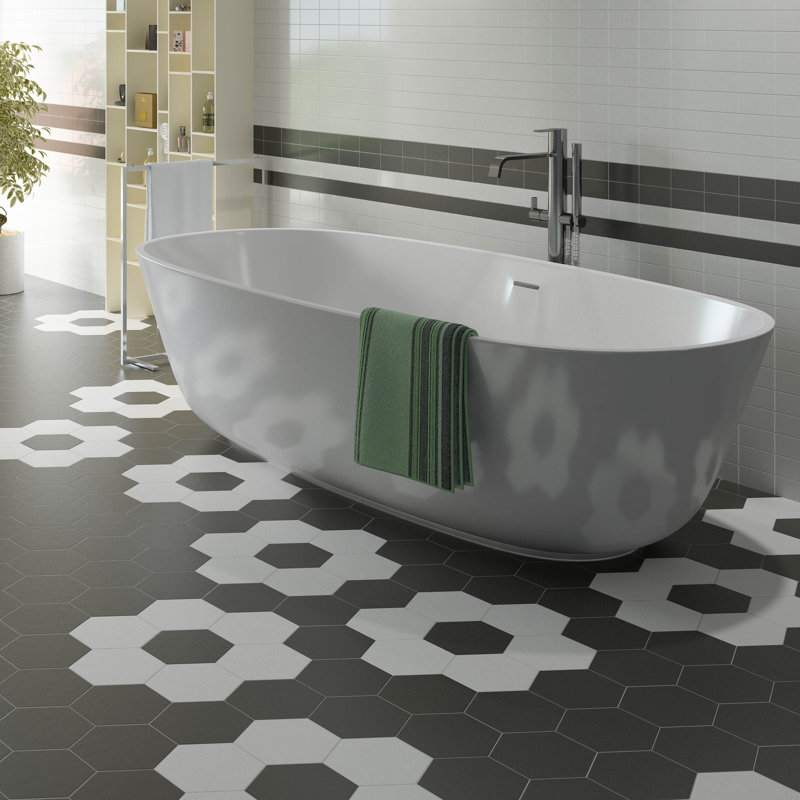 Always Pay Attention To This When Shopping
When shopping it is very important that you pay attention to how the manufacturer measures the size of their tiles. Not all of them do it the same way and it can make a difference. While some measure the size from side to side others will measure from point to point.
So what is advertised as a 3 inch hexagon tile could mean it is 3 inches across from side to side or 3 inches across from point to point. The distance from point to point will always give you the widest measurement of the tile. Some manufacturers may give both numbers.
Basically, just be sure to read the description of the tiles you are planning to buy carefully before purchasing to ensure you end up with the right size for your needs.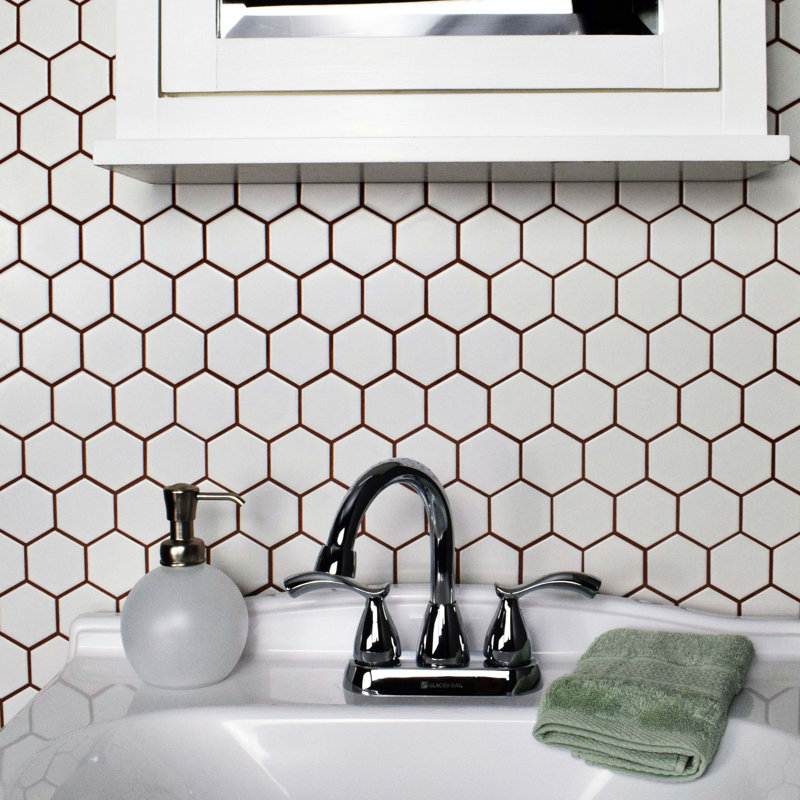 Think About Orientation Before Installing
Before you actually install your tile you will want to consider what orientation you prefer. You can easily do this by laying it out both ways and seeing which one you like. If you choose to install it so that the points of the hexagon are in the top and bottom position it will give you a staggered look that is a little more busy in appearance.
On the other hand if you install it so that the points are in the left and right positions each tile will line up with the tiles above and below it. Which orientation you choose will come down to your personal preference.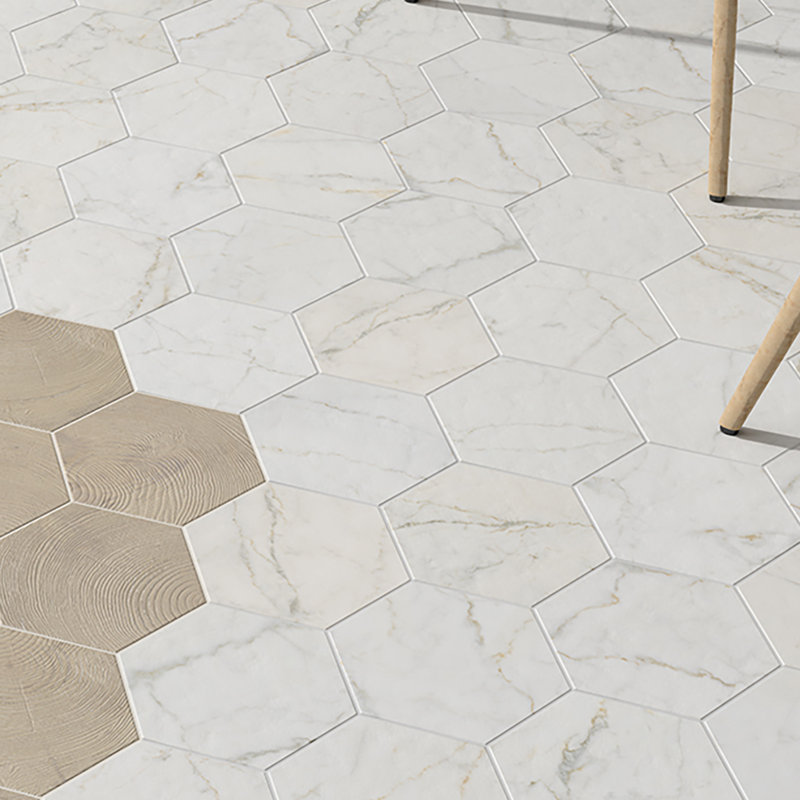 Floors 
Hexagon floor tile works well in kitchens, hallways, and entryways. However the bathroom is probably the most common place where you will see it because so many people prefer the look of a vintage style bathroom space. While larger tiles can look stunning in the right material, many people prefer to stick with mosaics.
Since mosaic tiles have many more grout lines, they can add grip to slippery floors and therefore help prevent accidents and injuries. This can be used to your advantage even inside the shower. So you may want to think about installing a hexagon shower tile floor to add some extra safety and a classic touch at the same time.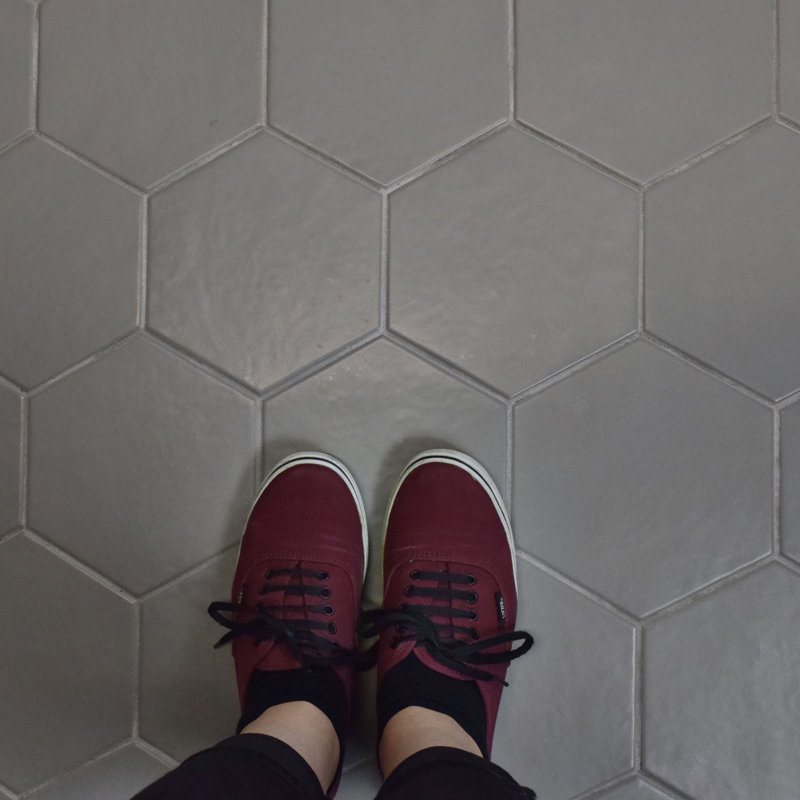 Walls
Even though it is seen way more often on the floor, hexagon tile can really work wonders on walls, and that means backsplashes in particular. Because they are not used as frequently as other shapes on kitchen and bathroom backsplashes they can really grab a lot of attention without having to be bold colors.
All wall spaces in the kitchen and bathroom are of course fair game, not just the backsplash. And as you could probably guess shower walls are one of the spaces it is used most. In recent years it has also been very popular to install large hexagon tile on walls whereas in the past these were almost always reserved for the floor.
Bigger sized tiles can work in contemporary and even highly modern spaces if you prefer these styles over something classic.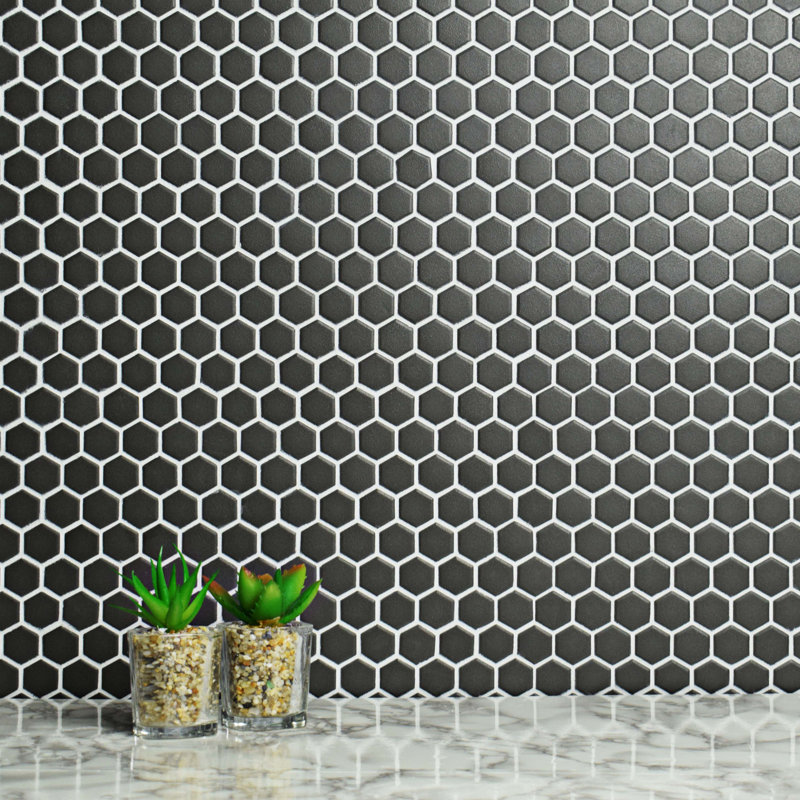 Materials
Just about all tile materials can be cut into a hexagonal shape. This really gives you a lot to pick from. Because marble is well-known for adding an antique look it is a fabulous pairing for tiles of this shape.
Marble hexagon tile will also be sure to look very luxurious. Ceramic and porcelain options are very common. Porcelain is extremely durable and a perfectly suited for floors. It can also be made to look like other materials such as different types of stone and even wood.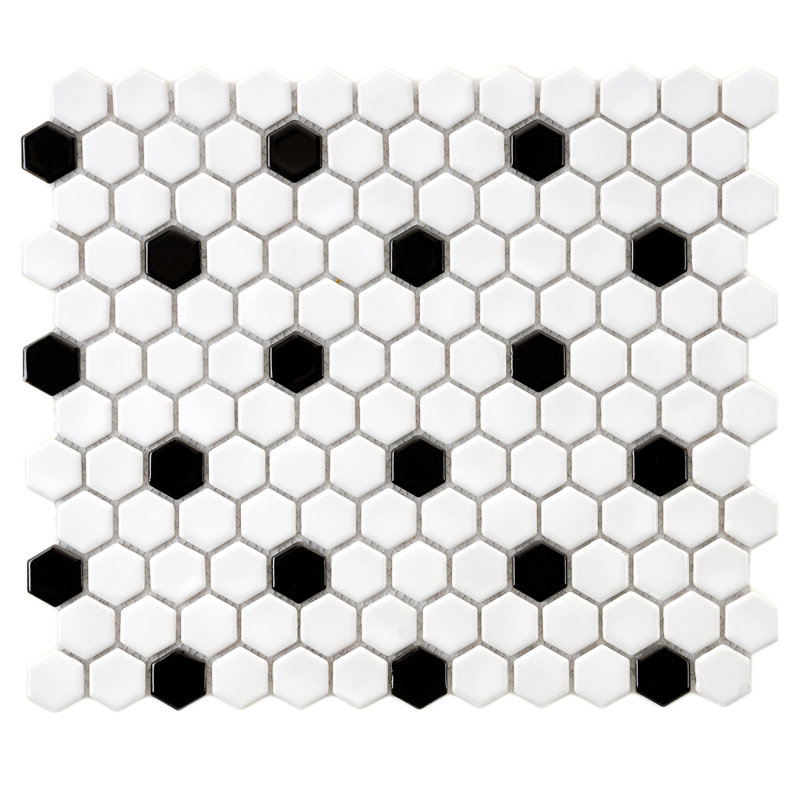 Cement hexagon tile can also mimic the look of other much more expensive materials so well that most people cannot tell the difference. Natural stones like onyx, slate, and travertine can add extra intrigue to your installation.
Mother of pearl tile cut from shells is another totally unique yet natural material option that can be cut into hexagons. And don't forget natural clay Saltillo tiles for a Mediterranean or southwestern feel.
Top Tips For Making Your Tiles Stand Out
Of course there are different ways to make your tile stand out other than choosing a material that really catches the eye. Most often this is accomplished by highlighting the hexagon form with contrasting grout. Using white hexagon tile with black grout would be a good example.
Alternatively you could use black hexagon tile with white grout. Either way there is no greater contrast than that of black and white. Regardless of the tile color you choose you can use grout to help you enhance its appearance.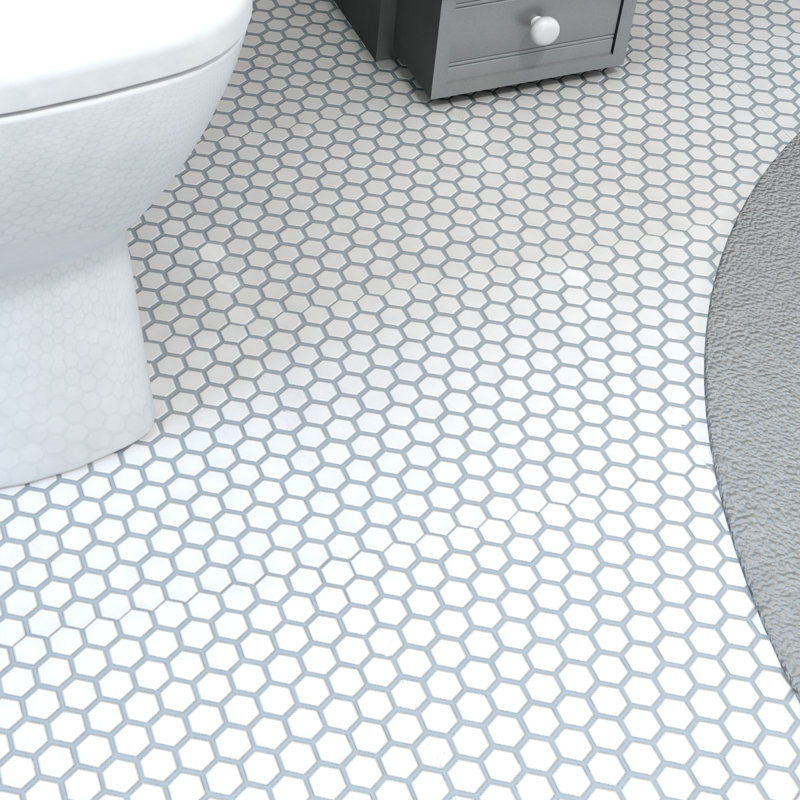 Colored grout can be used to do this on a new installation, but if you would like to add new flair to previously installed tiles you can easily do so with some grout colorant.
Randomly adding single tiles of a contrasting color is another common trick. Many mosaic tiles will come with designs and motifs already in place that are two opposing colors for creating contrast as well. And you can always use a mixture of tiles with varying patterns or light and dark shades to bring attention to your walls or floors too.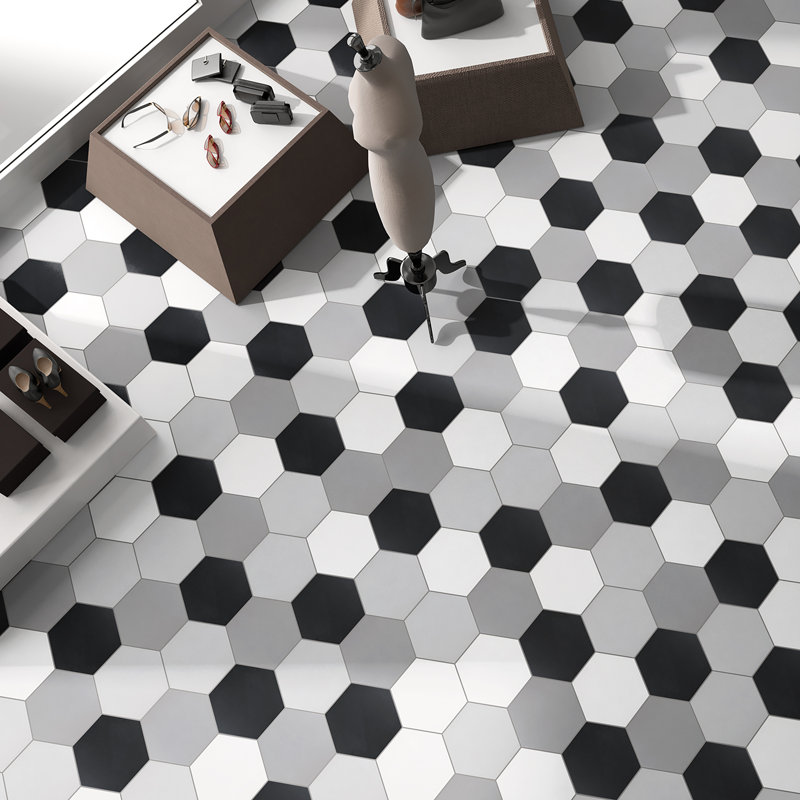 When something different is what you want, hexagon tile is an excellent solution. And by following these tips, you will easily be able to use it to create results that impress.
Click Here Now  to start shopping for Hexagon Tile!