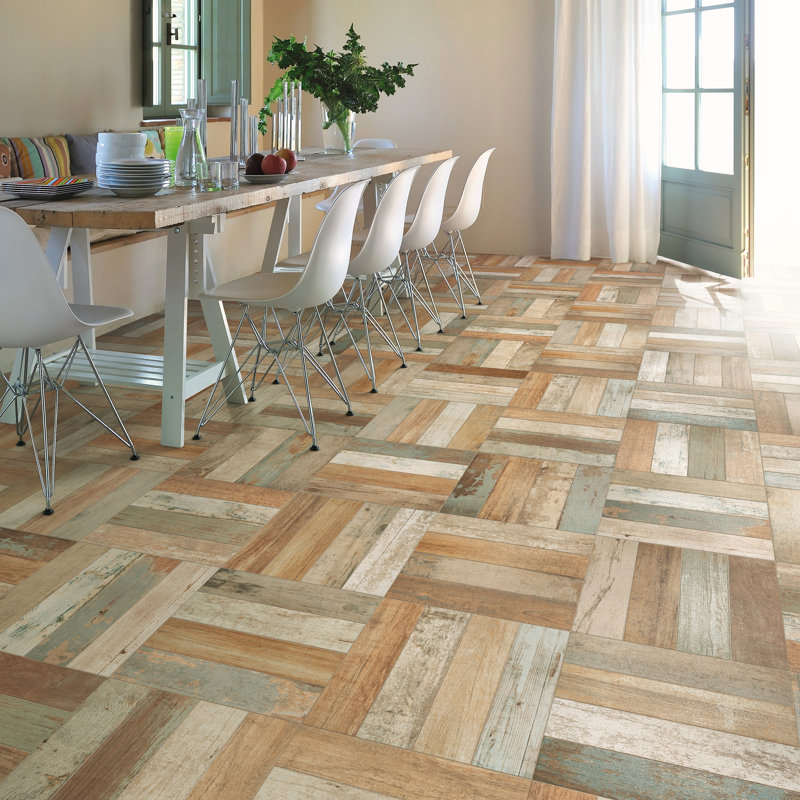 Faux tiles are made to mimic the look of other materials. Many people don't realize though that one of the most efficient ways to use them is by installing them alongside ones that are authentic. There are a couple of ways to do this, and all of them will save you money.
Immediate Results
Using faux options in the same room or installation as authentic materials is a simple idea that can give you outstanding results when planned out right. In fact just by adding a few tiles made from real materials such as natural stone it can automatically make all of the tiles look like they are genuine. Most of your guests will be fooled and you may even forget sometimes too.
Use Distance To Your Advantage
Using distance can help to fool the eye. By installing the genuine tile materials on the walls and backsplash they are closer to the eyes. This makes them standout which is what you want. It gives the impression right off the bat that every tile in the room is "the real thing."
Most people won't even entertain the thought that they're not. By sticking with faux floor tiles they will be further away from view and therefore much less obvious. (That being said though, many options nowadays can be very realistic and difficult to tell apart no matter how close or far they are from your eyes.)
You could apply this by using an option like slate tiles to create an authentic stone backsplash on the wall and porcelain tiles that look like real stone on the floor.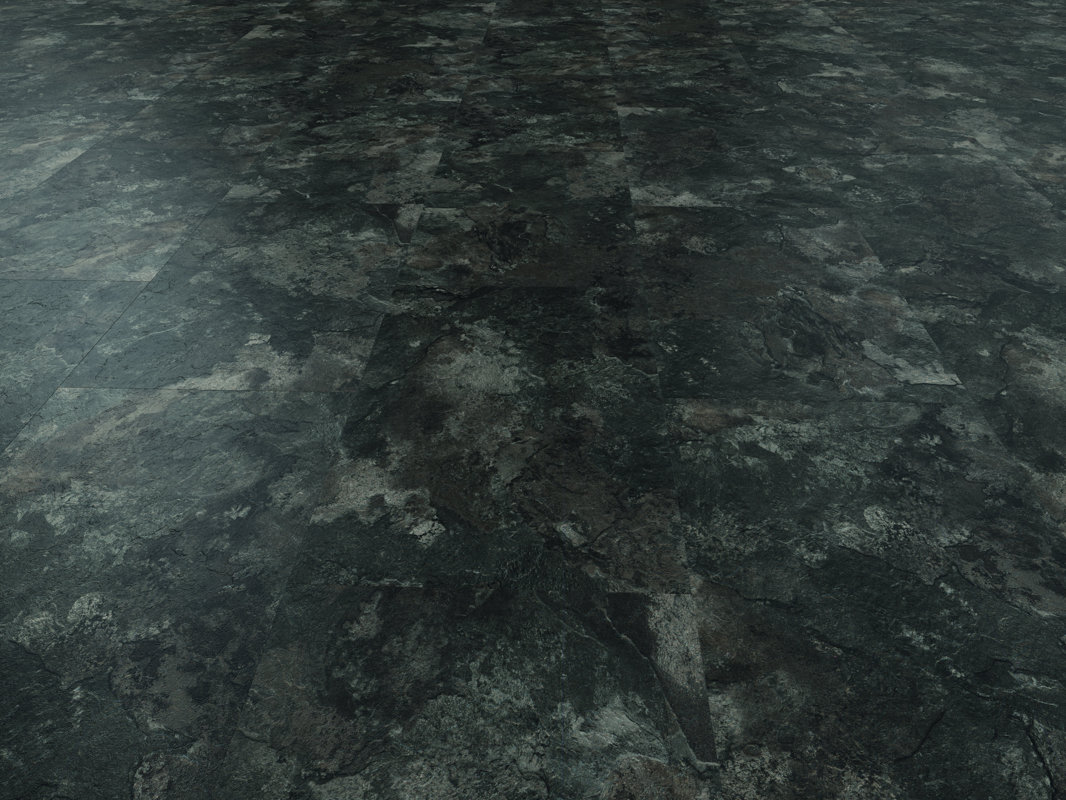 Even Closer
You don't have to keep things far apart. Using real and faux materials right next to each other can work too. For example, you could add accent tiles made from authentic stone to a wall or floor made up of entirely faux tiles. This can be a great idea if you are on a tight budget because you end up using only handful of the more expensive stone tiles.
You may also want to consider adding real tiles into the tile pattern you have chosen. This could be random or much more planned out and balanced. With a layout like the checkerboard it would be very simple to apply.
If you prefer things on a smaller scale many mosaic tiles will actually offer real and faux materials in the same individual tile. Often this is a mixture of glass and faux stone or metal.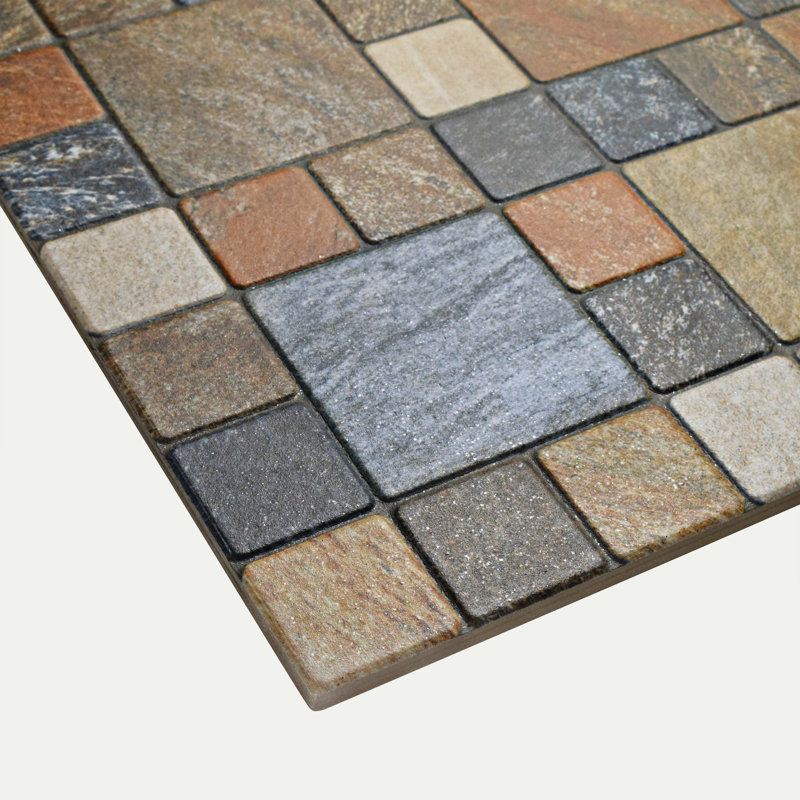 Mix Things Up By Use
How a space is used may influence how you choose to mix your materials up as well. Using faux options in areas that get heavy foot traffic or use, while adding the real stuff where there is much less use or risk of damage can be a smart idea.
Many faux tile materials like porcelain and concrete tiles are very tough making them much less likely to become damaged. And if they are, they will be cheaper to fix or replace. If you have pets or children this is worth thinking about. Many faux choices are often easier to clean too which can be a time saver.
This method can work not just on floors and walls but on fireplaces too. When installing new fireplace tiles, you can add faux tiles on the hearth since they will have an easier time dealing with falling logs and fire pokers. On the surround you would then place the real tiles.
Mix It Up By Room
Mixing things up by room is also an option. This can be done by using all real materials or a mixture of both in rooms that get more use like the kitchen or bathroom. And then installing faux tile exclusively in areas such as the basement where there aren't as many visitors or which aren't used as often.
Of course how you mix things up is totally up to you. When thinking about adding faux options such as vinyl, porcelain, concrete or even tile stickers using these ideas can help you to achieve outstanding results!
Click Here Now  to start shopping for Faux Tiles!