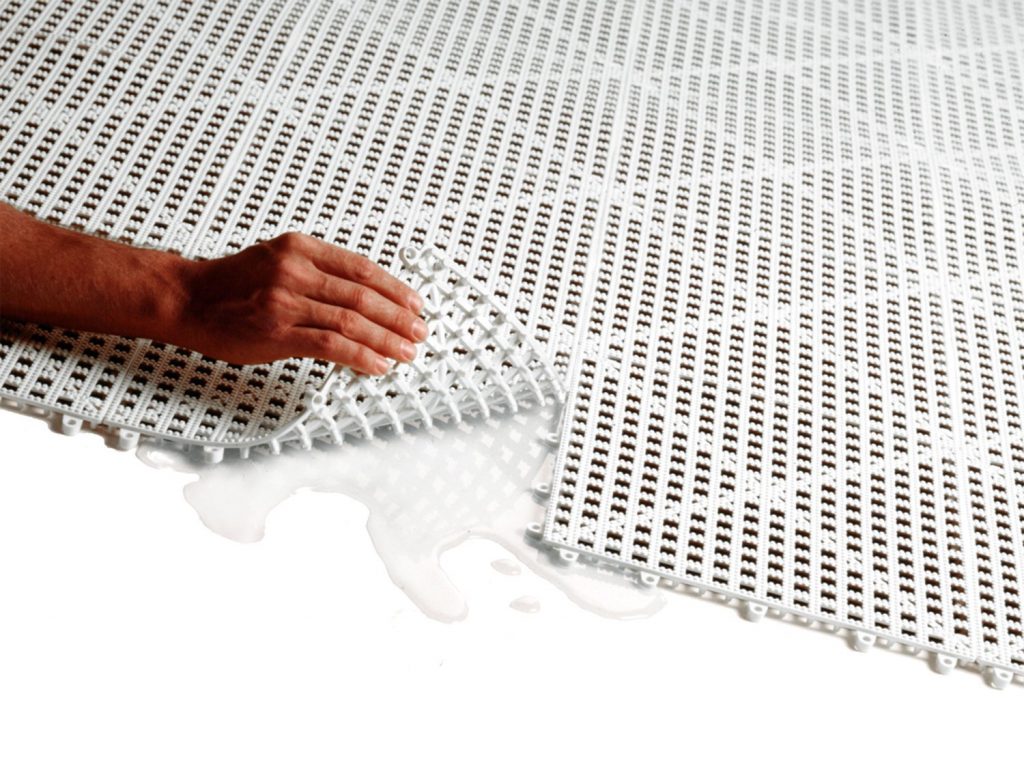 Installing tiles on your own doesn't have to be hard,  in fact it can be quite easy. Interlocking tiles are made so that anyone can enjoy doing some DIY, and get big results with little effort. There are many types to choose from so you'll want to read up.
While each type is different, in general most interlocking options do offer similar benefits. They are designed so that they can be installed without any skills so you do not need to hire a professional. This of course can save you a lot of cash.  Also most don't require any adhesive and can be placed down over any semi-flat surface.
Unlike with other choices, if there is any damage you can quickly and easily remove and replace only the individual tiles that have a problem. And of course if you are renting or end up moving in the future, you can always pick up your tiles up and bring them with you wherever you choose to go. That being said here are the top interlocking tile choices you'll want to know about.
A Strong Choice For The Garage 
One of the toughest options of all is made specifically for use in the garage. Interlocking garage floor tiles are actually so strong that they can be driven over and parked on without a problem. They are also made so that they can handle being exposed to the many chemicals that are present in a garage setting where you may be fixing up your vehicle, changing the oil, adding fluids, etc.
Another big advantage of garage tiles is that they are designed to give you the maximum amount of grip while at the same time allowing water and liquids to drain right through them. This will be sure to prevent slippery and dangerous situations. They are usually made from very strong plastic.
Make The Patio Safe And Functional
The patio can be a hard and unforgiving surface. With interlocking patio tiles you will be able to have grip that helps to make sure it is a safe place for friends, family members and guests to walk, play, and relax on. These are usually made from plastics like Polypropylene, and therefore may be advertised simply as "plastic interlocking tiles."
Since they are perforated water does not collect on top of them but instead drains right through. Their grip and ability to stay dry makes them very useful for other areas too such as surrounding the pool, on balconies, and just about any semi-flat surface that gets a little slippery.

The Look Of A Deck For Less
Fortunately nowadays you don't have to pay for someone to come and install a brand new and expensive wooden deck for you. Instead you can use interlocking deck tiles to give you the same look but without any of the hassle. These are a great choice even when you're on a fairly tight budget and are often used on top of older decks but also on patios and balconies.
The majority of tiles come in a range of natural wood types each with their own look. But there are also synthetic choices too some of which that can have an added texture for providing grip to your floor surface. Some deck tiles are even manufactured to look like other materials such as stone.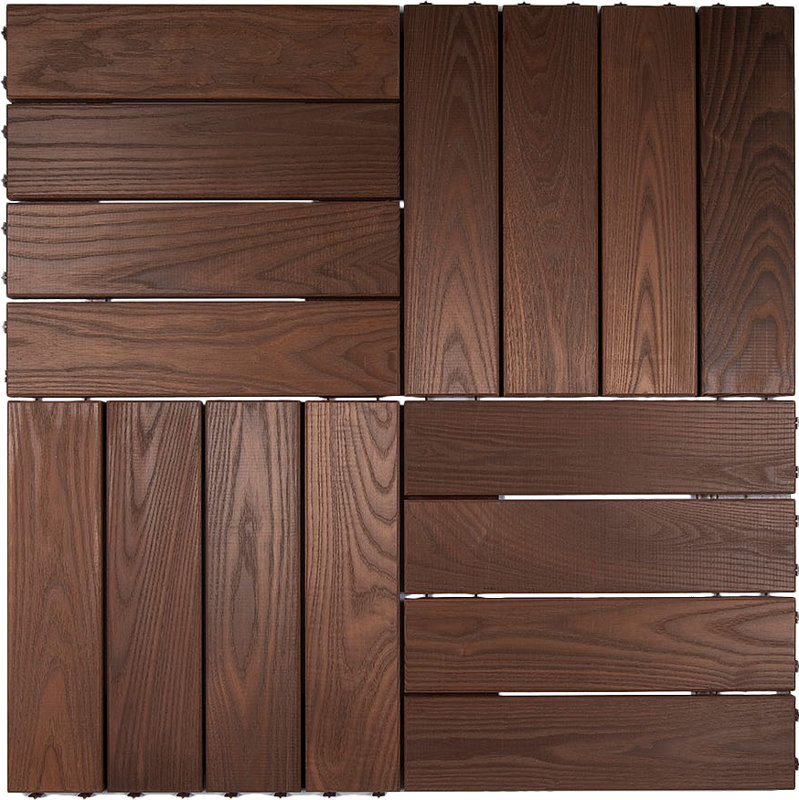 A Unique Carpeting Option
Installing carpet that comes in rolls can be costly and when it becomes stained or damaged you'll need to replace large portions or even the whole thing. Another way to go that many consumers actually aren't aware of are interlocking carpet tiles. These are perfect for creating soft flooring particularly when you have young kids or pets.
They are a smart choice for those who would like soft interlocking basement floor tiles to cover up a hard concrete basement floor since they will not just make it softer but warmer in the winter months too.  Some people also use them in their workout rooms or spaces as an alternative to rubber tiles.
Depending on your preference you may want to install tiles that are a single color or different colors in the same installation. And while most are made for inside the home there are some that can be used both indoors and as outdoor tiles too. Don't forget for something a little more permanent there are also peel and stick carpet tiles.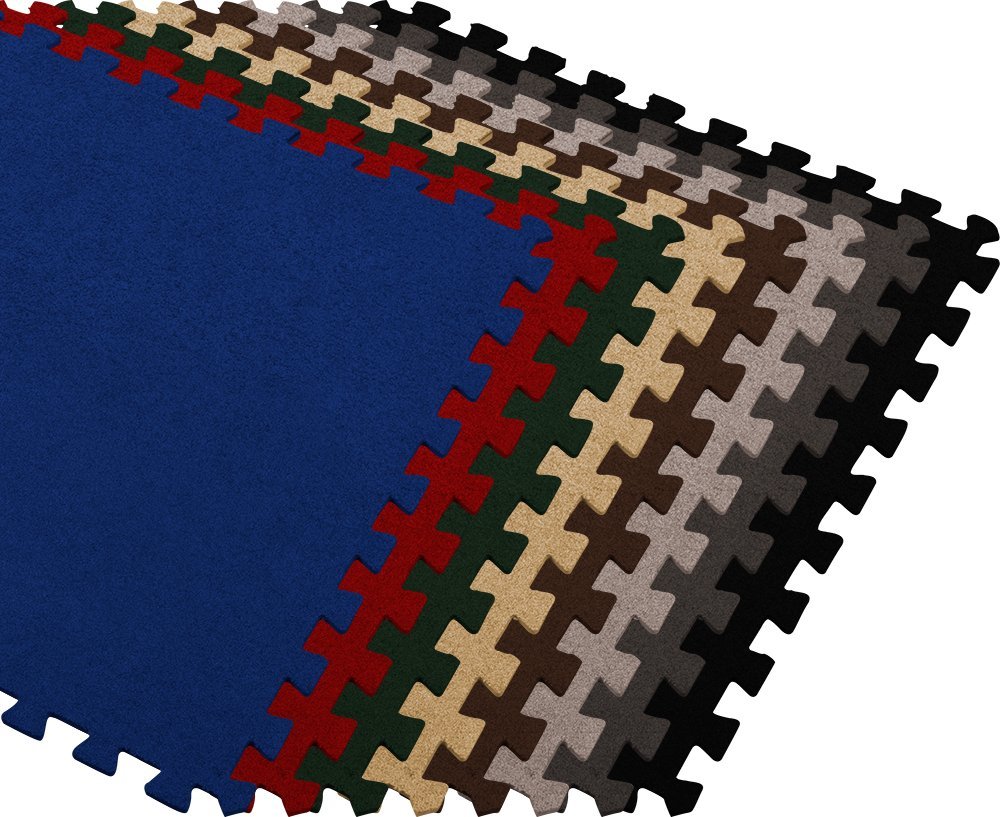 Rubber Is A Soft Solution
When you'd like to add a soft surface over your existing flooring rubber is one of the best materials for the job. Interlocking rubber floor tiles are especially popular for spaces where you will be exercising. They are easy on the joints which also makes them ideal for areas where you might be standing for long periods of time.
Rubber tiles can also help to protect the flooring underneath them from being damaged by heavy weights. While most are made for use indoors, some can be used outside as well, which can be a big help if you would like to exercise or just relax safely on the patio or other hard outdoor surface.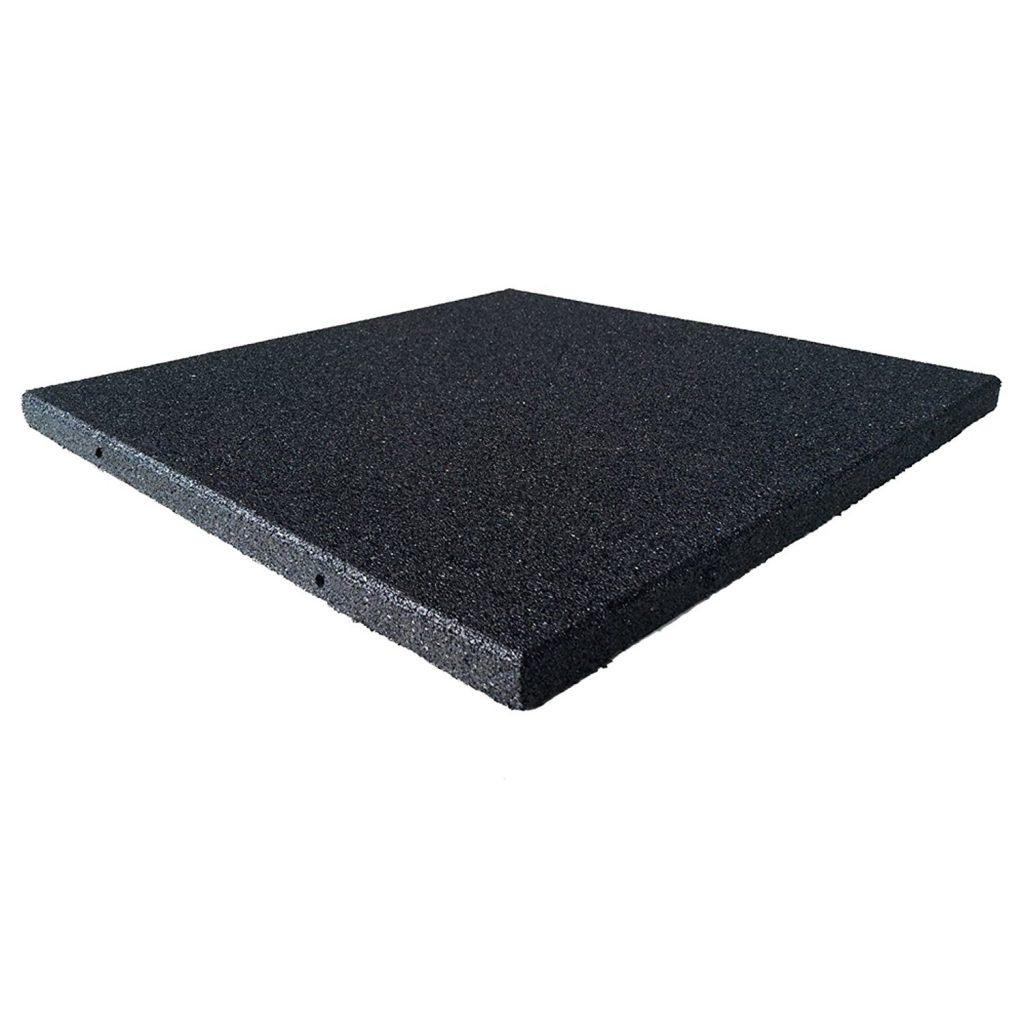 Foam For The Kids
Young children need extra protection from hard floors. Interlocking foam tiles are a soft, lightweight, and often colorful choice that can give parents peace of mind. A lot of brands will offer tiles which have images printed on them that are made for teaching kids such as letters of the alphabet and animals.
Because they are so light and easy to put down and pick up, you can use them as a temporary play surface wherever you need one and even bring them with you on trips. Another alternative would be to use them as a more permanent flooring surface in your child's room or play area.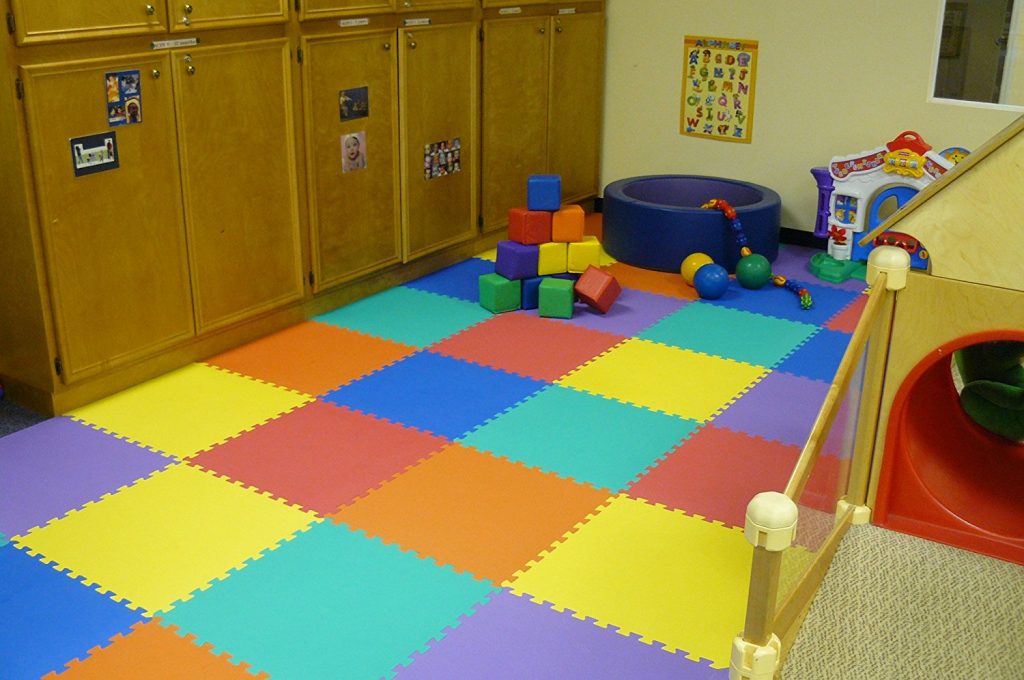 The Playground Doesn't Have To Be Dangerous
Outside the home you can protect kids from injury by using interlocking playground tiles. These are typically made from rubber and are specially designed to help ensure the safety of children even when falling from higher heights such as from a swing set or slide.
They are also able to provide grip which will help prevents accidents from happening in the first place. And because they are porous, water will drain through them and into the ground below which will leave their surface dry even when the conditions are wet or rainy.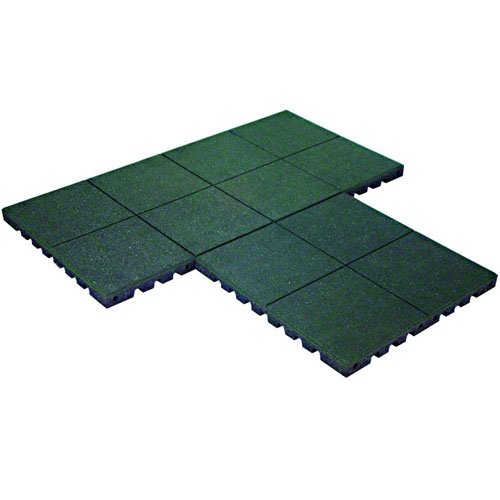 There's nothing like the feeling of completing a home improvement job on your own and all of the interlocking floor tiles listed here will let you do so even without any skill. Just pick the type that works best for your space and you won't be disappointed with the function and savings they provide.
Click Here Now to start shopping for Interlocking Tiles!