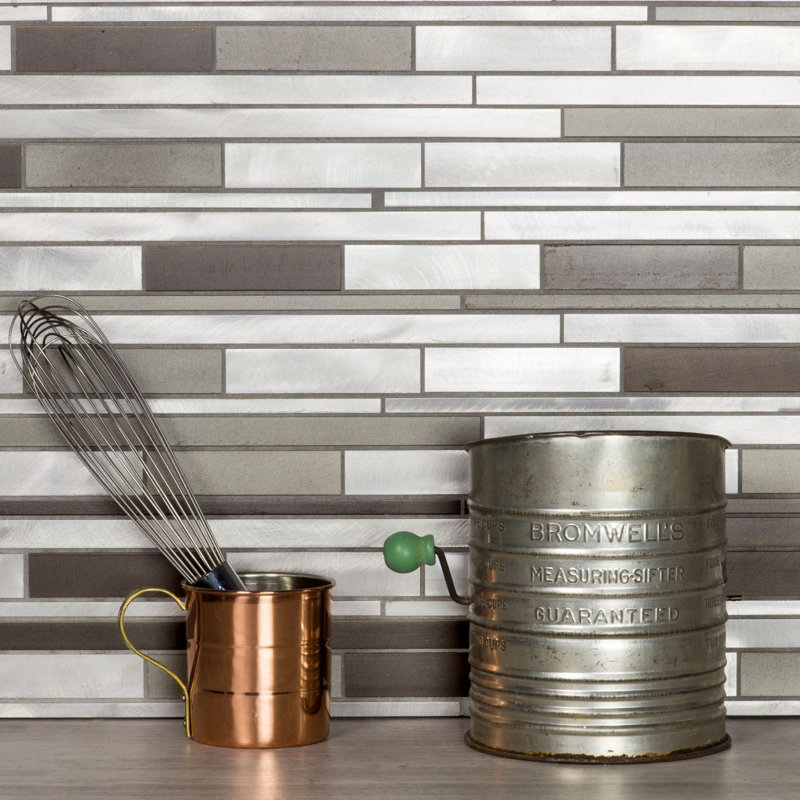 The classic look of subway tile is always impressive. And their ever-constant popularity has made it very clear that the rectangular shape is extremely appealing to the eye. So it's no wonder manufacturers have taken this trend to a new level with linear tiles.
Linear Basics
Just like their subway relatives linear tiles are made in the shape of a rectangle however they are typically thinner and sometimes longer. Most often you'll find them sold in the form of mosaic tiles.
Each individual mosaic tile is made up of a bunch of small linear tiles attached to a special backing that is usually made from mesh. These can look fabulous and because the linear tiles are already attached and spaced perfectly in a specific tile pattern it makes installation fairly simple.
However there are other size choices that are not mosaics as well. Bigger options may span from only slightly longer than standard subway tiles to around two feet in length. These will need to be installed individually of course. Unlike with most other types of tiles, linear installations will actually often feature tiles that are a mix of different lengths and widths together.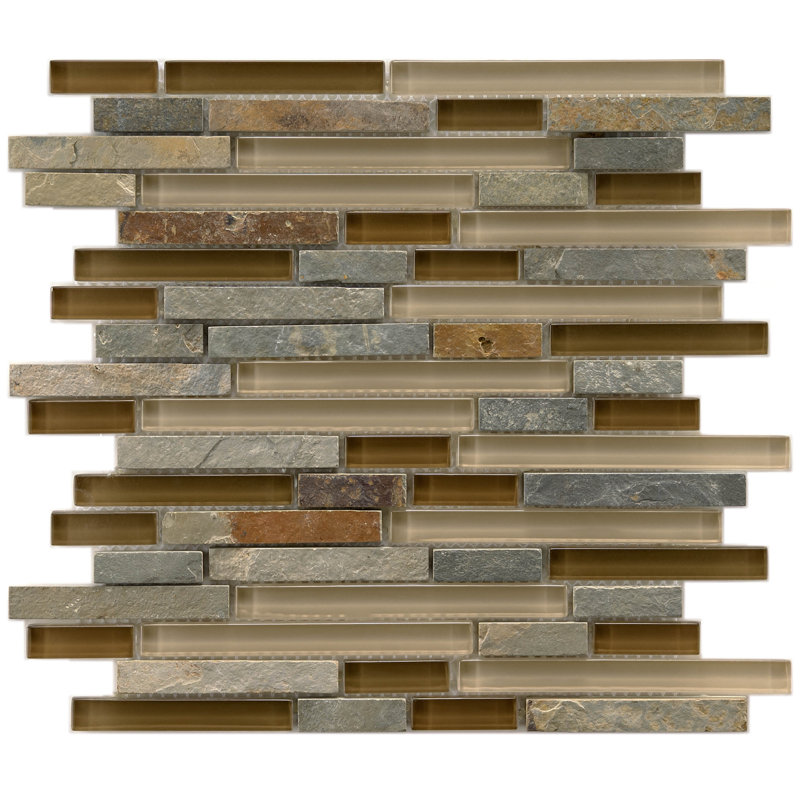 Patterns And Orientation
Linear tiles are sometimes installed in the running bond tile pattern, random off-set layouts, but also can be stacked so that each tile lines up perfectly lined up with all of the ones below it. While they are usually set so that their length is displayed horizontally they can look equally fantastic when installed vertically too.
Create Visual Interest
Since they are much narrower than other tiles you can use many more in the same amount of space. For this reason linear tile is used as a tool for creating visual interest. Tiles that are uniform in color can do this on their own but you can take things further if you'd like.
By using tiles of different sizes, colors, textures, and materials together you can easily get striking results that grab attention even in very small areas. Many mosaic tiles will actually include these different options all together in one tile. Installing tiles vertically can also be a big attention grabber.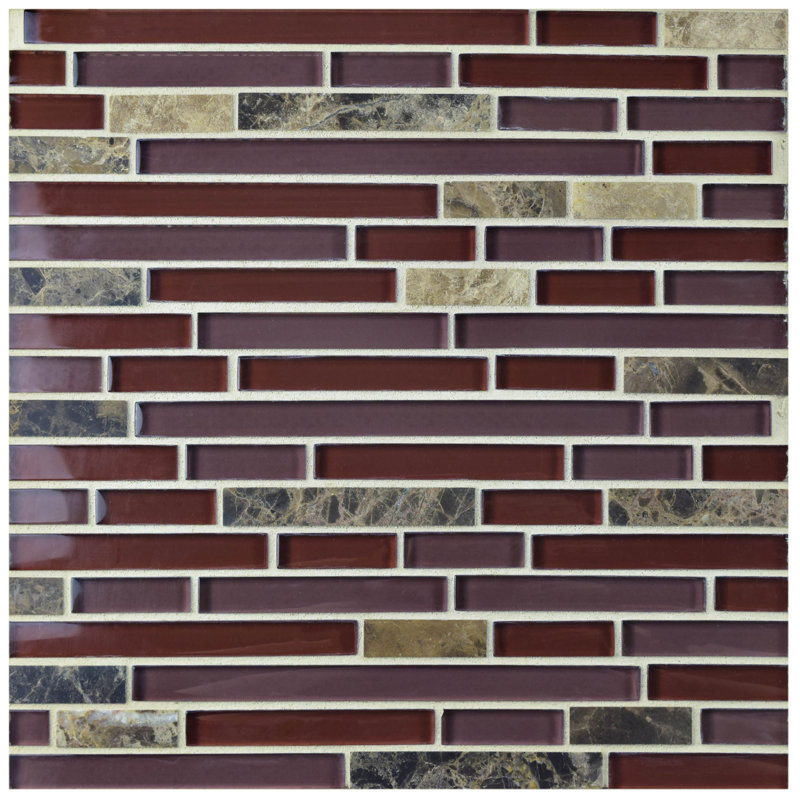 Popular Areas And Ways To Use Them
In contrast to subway tiles which usually are used in areas where you'd like to portray a vintage feel, linear ones are generally used in spaces that that are contemporary or even modern in style. By using linear tiles kitchen and bathroom backsplashes can take full advantage of how well these tiles create interest in small spaces.
Linear bathroom tiles are also commonly used on shower walls, floors, and niches along with tub surrounds. Or you may want to use them to create a feature wall. They are sometimes used to decorate the walls of contemporary style bedrooms as well when you'd like a clean look.
On fireplace surrounds they will be sure to create eye-catching drama. And on the floor linear tiles are often used to create the elegant herringbone pattern, although it is sometimes installed on the wall as well.
When made from certain materials such as porcelain, concrete, or vinyl their narrow shape allows them to mimic planks of wood. This wood look tile flooring is an extremely popular alternative to real wood since it not easily damaged and is simple to care for.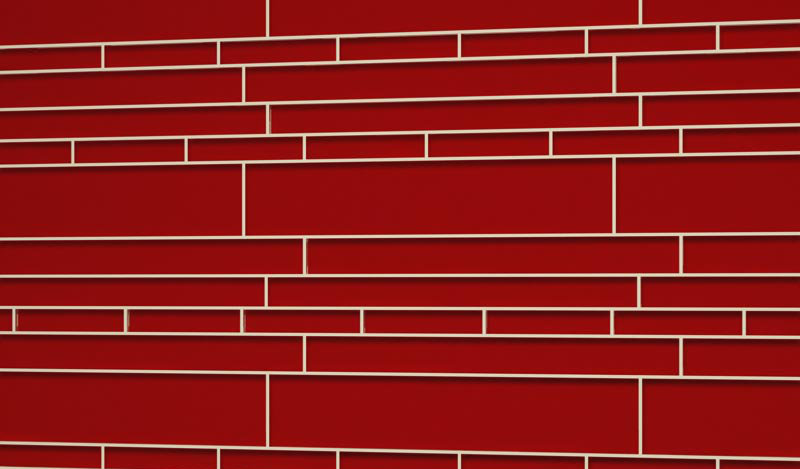 Help Out Other Tiles
Linear options also can work very well when used to help other tiles is in an installation look their best too. They are ideal for tile borders and framing sections of areas, specific tiles, or things like tile medallions.
And they make attention grabbing accents particularly when used in installations that have subway or large rectangular shaped tiles. This is a common way to use them particularly in showers both horizontally and vertically.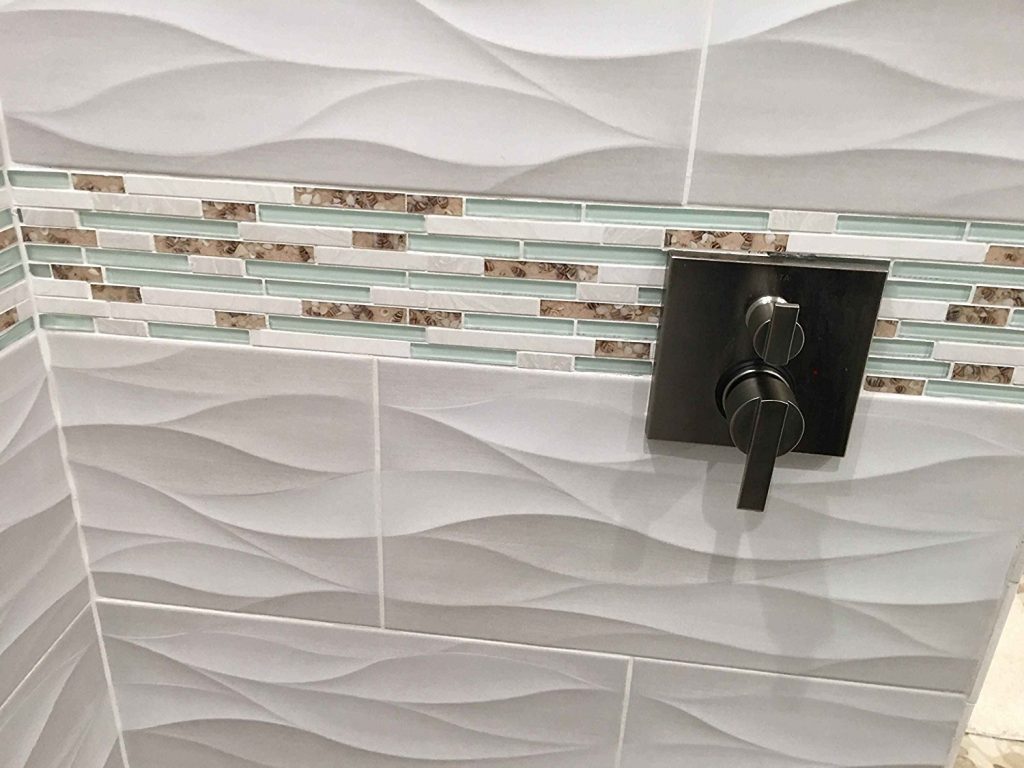 How To Use Linear Tiles To Create The Illusion Of Space
The shape of these tiles can be used to make spaces look bigger. Our eyes naturally follow the length of the lines created by them and are fooled into thinking that the area is larger than it really is.
For example if you wanted to make a very narrow wall space look wider using linear wall tiles installed horizontally would do the trick. Or you could install your tiles vertically to make the wall space and room itself appear higher. To get the full effect you may want to tile all the way to the ceiling.
The same approach would work on the floor. Linear floor tiles set horizontally will make a narrow floor space and room look wider. Alternatively by adding the tiles on the floor so that you are looking at their length as you walk in a room, it will seem deeper.
When used in the herringbone tile pattern linear tiles can also make wall and floor areas look much wider as well. This layout has the tiles set in "V" shaped formations. Since the eye focuses on the expanding shape of the "V" it thinks it is looking at a much wider space than it really is which can be a huge help in narrow hallways and bathrooms.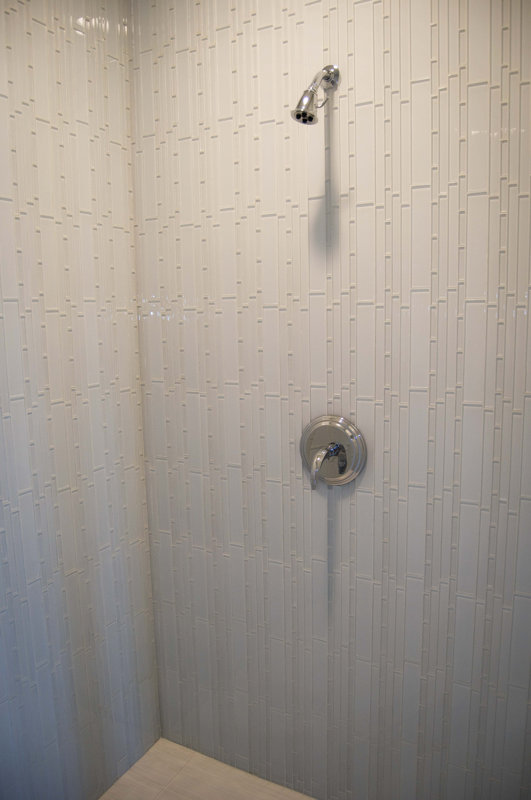 Popular Options
While they can be made from just about all typical tile materials there are a few options that consumers tend to prefer. Porcelain, glass, metal and stone are particularly popular. Using a combination of materials can add a lot of interest but also help you to create a more cohesive space.
Using glass tiles together with stones like marble, slate, and travertine is a popular combination. If you have stone countertops or floors you can use the stone to accent them without it being too much. Glass and metal is another favorite. The metal can be perfect for matching your metal fixtures.
For even more of a material contrast glass, stone, and metal are sometimes used all together. As for what color you choose really comes down to your preference and space. Grey linear tiles are neutral and will go well with most color schemes.
Brown linear tiles too will blend well with almost all colors and are often used with wooden cabinets and décor. White is another neutral option as well. Red, black, beige, and blue linear tiles are also highly sought after choices. And like mentioned earlier the more colors and shades you have the more attention your tiles will grab.
And there you have it, you now know more than enough to be extremely successful with whatever type of linear tiles you choose. The information, tips, and strategies you've just learned will help guide to completing your goals.
Click Here Now to start shopping for Linear Tiles!