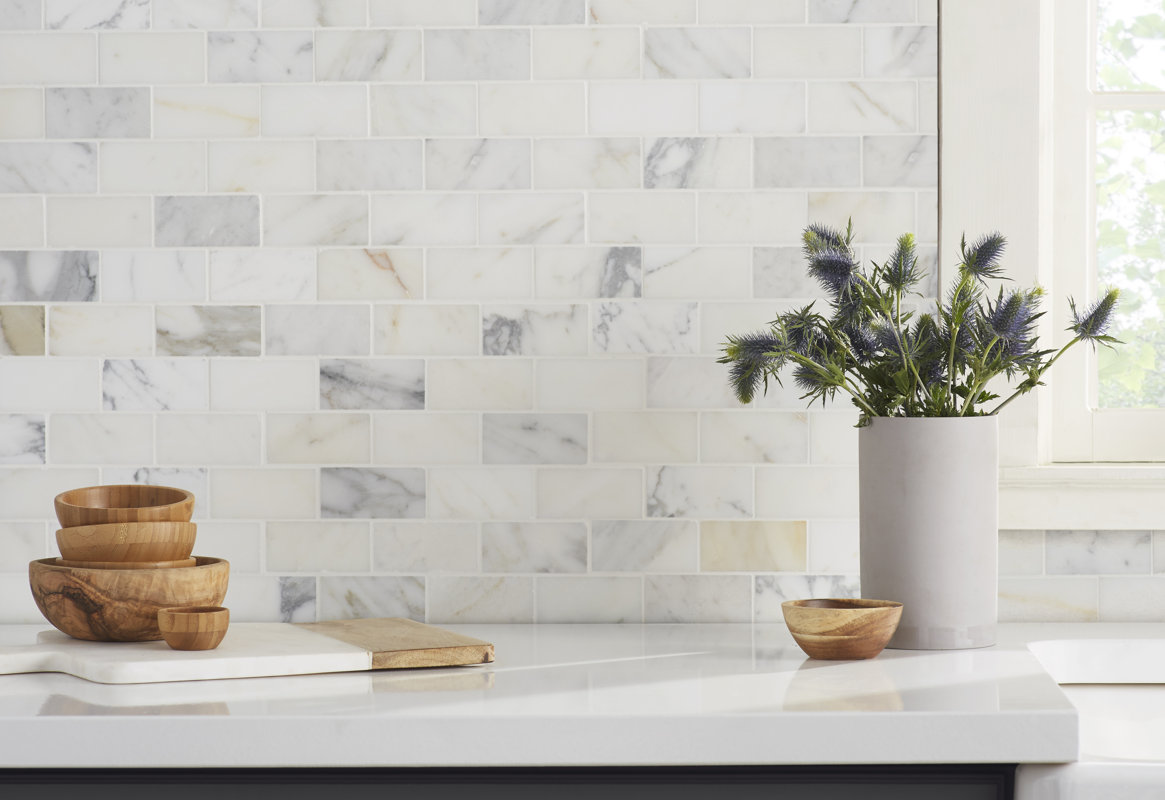 Of all tile materials marble is the one most associated with luxurious living. It portrays an upscale look in a manner which is not just attractive, but more accurately can be described as stunningly beautiful. Using it can allow you to create a space which can be classic, modern, or more contemporary but always opulent.
Marble tiles can range all the way from pure white to black and while these are the most popular choices, there is an enormous variety available in-between to ensure you will be impressed and intoxicated by their beauty and can match any color scheme, theme, or style.
Adding to their looks is the fact that every individual tile has its own unique veins running through it making each one a work of art designed by Mother Nature herself. These veins twist, turn, and even swirl throughout the body of the tile and can be very pronounced or more uniform, it depends on the stone and its individual properties.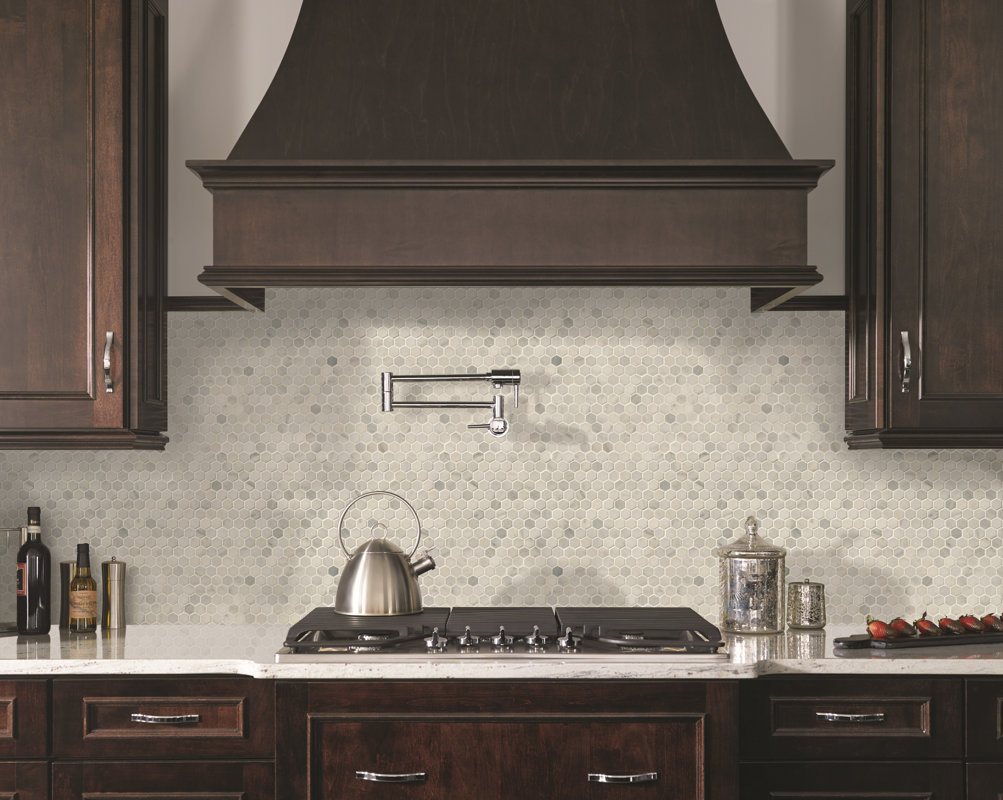 Different Shapes, Sizes, and Types for All Uses  
Their elegance and natural variety makes these tiles popular for many uses and locations, and that means there are a variety of shapes, sizes and types available to meet that demand. In recent years they have been the preferred choice for kitchen and bathroom installations in particular, both on the floor and on the wall.
The smaller size of these rooms compared to the rest of the house coupled with the affordability of tiles means you can often use them to design a space reminiscent of a five star hotel in your very own home for much less than you'd imagine.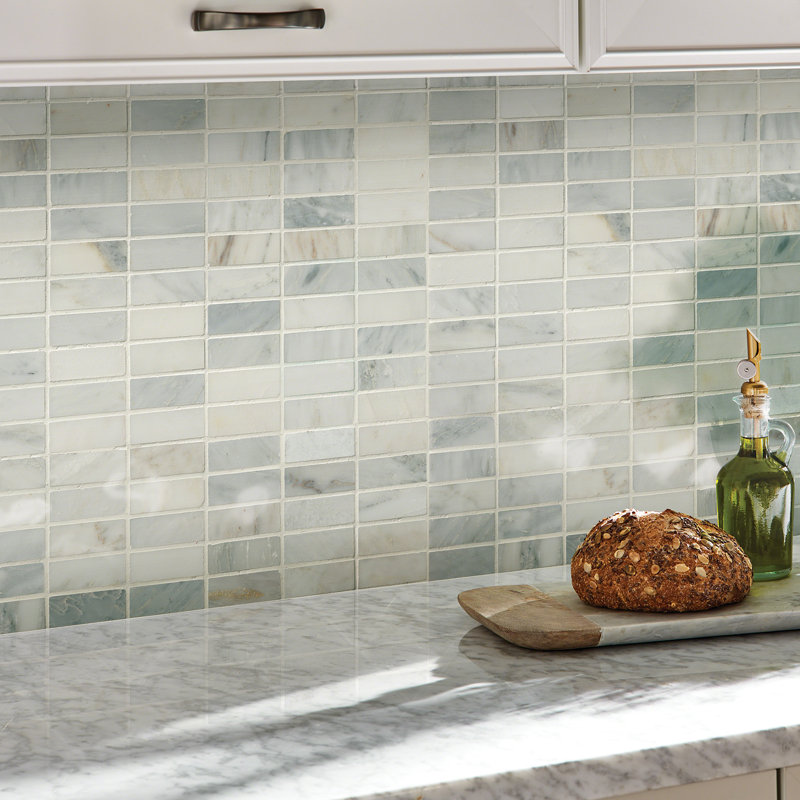 On The Wall
Marble wall tiles are used as shower and tub surrounds, to create stunning backsplashes, match tile used on the floor, or to transform boring looking walls into a work of natural stone art.
Other than traditional square options, rectangular subway tiles are a breathtaking choice for wall use and especially backsplashes where they are commonly installed in the running bond pattern.
Mosaic marble tiles, which are single tile made up of many smaller pieces attached to a mesh backing, are an unbelievably simple way to decorate your walls in just about any pattern with as little effort as possible.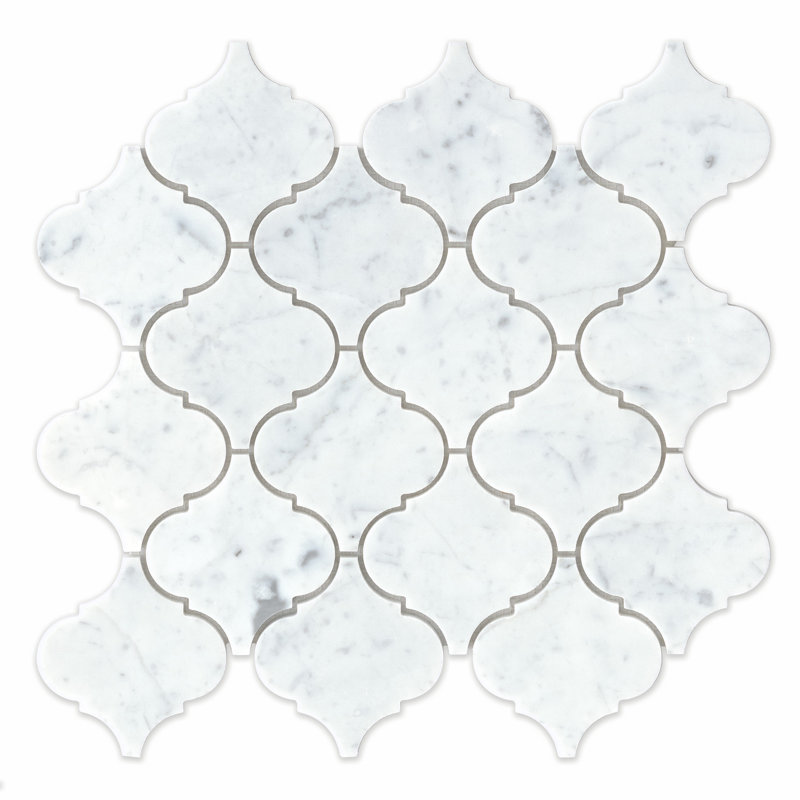 This is because each individual tile contains the pattern already on it, so when they are installed and lined up with surrounding tiles the pattern is completed. Layouts like the herringbone, running bond, straight lay, and many more are all available. There are also different shapes to choose from as well, many that can provide a classy retro feel.
But don't overlook square tiles for your wall or even fireplace. When used on the fireplace, marble wall tiles can be installed on the surround but for the hearth be sure to only use floor tiles as they will need to be much more durable.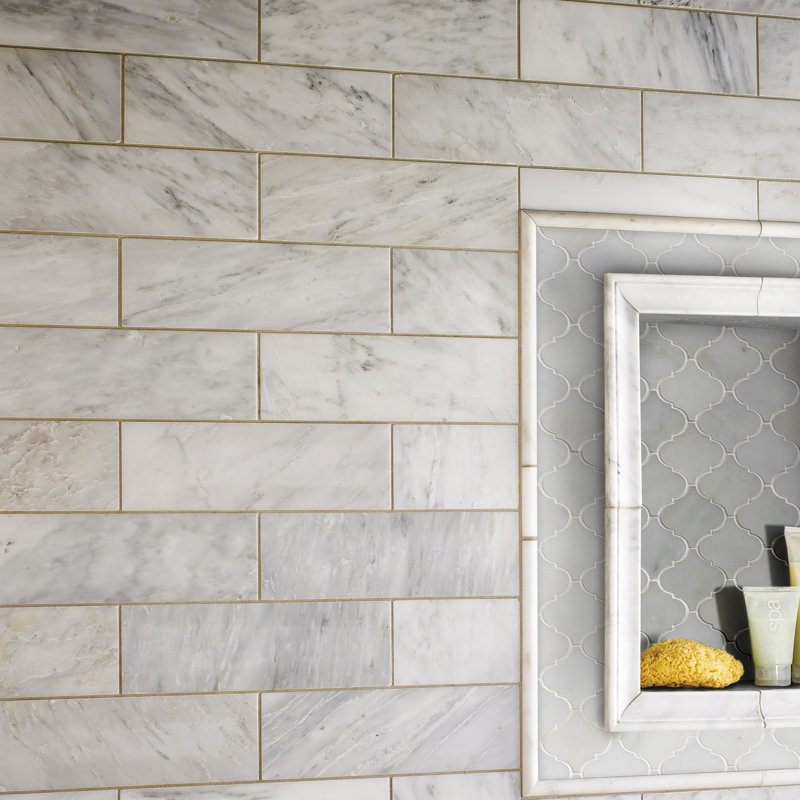 On The Floor        
Square marble floor tiles are ideal for those who want to really be able to admire the true of nature of this stone. Usually these will be 12" x 12" but can be as big as 24" x 24". Larger tiles tend to make a small room appear bigger which you can use to your advantage if you have a room that feels a little cramped.
More modestly sized field tiles can be a good choice too. Or a marble tile medallion set in a foyer floor could be the eye catching traditional touch you are looking for. Mosaics work just as well on the floor as they do on the wall if not better. In fact they are one of the top marble tiles for bathroom floors.
Their many grout lines provide some serious non-slip grip so you can complete the marble theme or match wall tiles without compromising safety. Many homeowners will use tiles of other shapes and sizes to frame them and highlight their looks.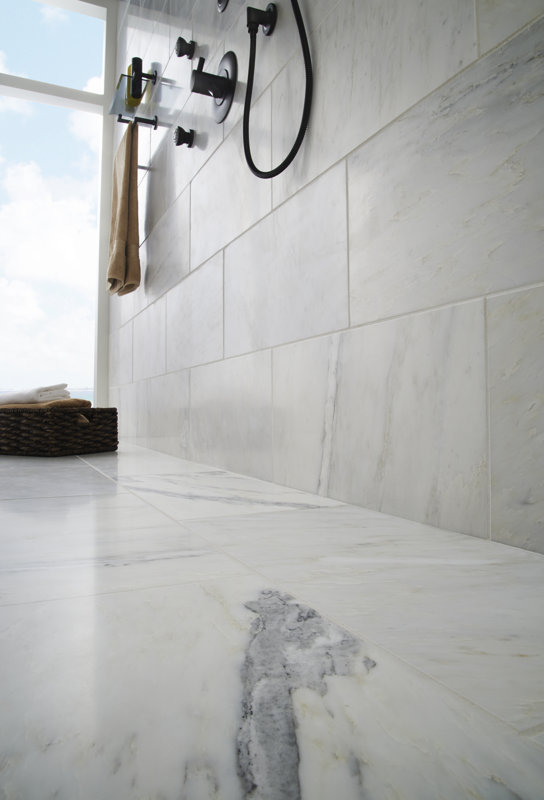 Different Finishes
There are a few different finishes to help meet the needs of your project and preferences each with their own advantages.
Polished Marble Tiles
Glossy looking polished tiles can be very luxurious in appearance and help to establish a classic feel. Their mirror-like surface is reflective and will not stain as easily as other finishes. They can offer a bright presentation that really "pops".
However dust can be seen more clearly on these so be sure to keep them clean. Also, polished marble floor tiles should not be used in the bathroom or other wet areas as they are simply too slippery. The exception to this are mosaic tiles which can be used on the floor regardless of what finish they have.
Honed Marble Tiles
On these, the surface has been ground to create a matte finish. They are often used for installations that are more contemporary in style but also ones which are more traditional too.
Honed tiles can be used on the floor in wet areas, as long as they are properly sealed. If you are on the market for something a little more subdued and less shiny these could be right for you.
Tumbled Marble Tiles
A little more rustic in appearance, tumbled tiles have a finish which is also matte or dulled. By literally tumbling the stone in a drum with chemicals and aggregates it produces a more rough and pitted surface. This weathered or aged appearance is something many homeowners find very charming for a more casual elegance.
While it is a little easier to stain than the polished variety it hides wear, heavy use, dust, and scratches without a problem. Tumbled marble tiles are particularly popular for use on kitchen and bathroom backsplashes among other places.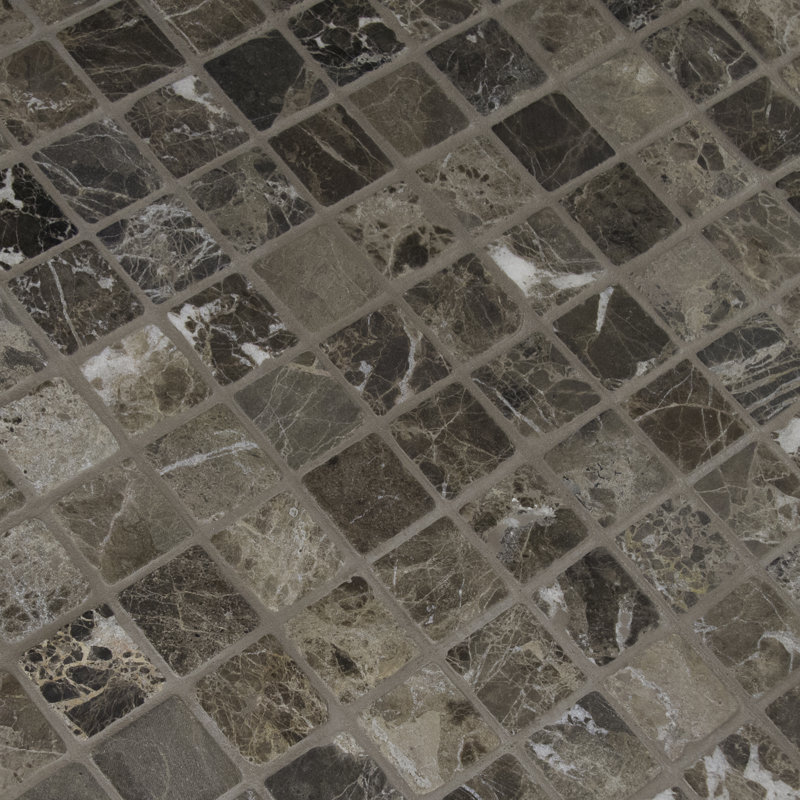 Common  Colors
When it comes to color there are many to choose from. The color of marble and its veins is influenced by the materials, impurities, and minerals found in the stone. Because of this many regions where it is quarried are known for producing specific colors and shades as a result of the conditions.
White Marble Tiles  
The most sought after color of all is white. And of course tiles can really range in just how white they are. Some are almost pure white in color and extremely uniform. The whiter they are the more calcite they contain.
One the most well known, highest quality, and widely available is Carrara marble. It gets its name from the city of Carrara in Italy where the quarries which produce it are located. When using Carrara marble tiles in your home you are actually using the same stones as the ancient Romans did in much of their building projects.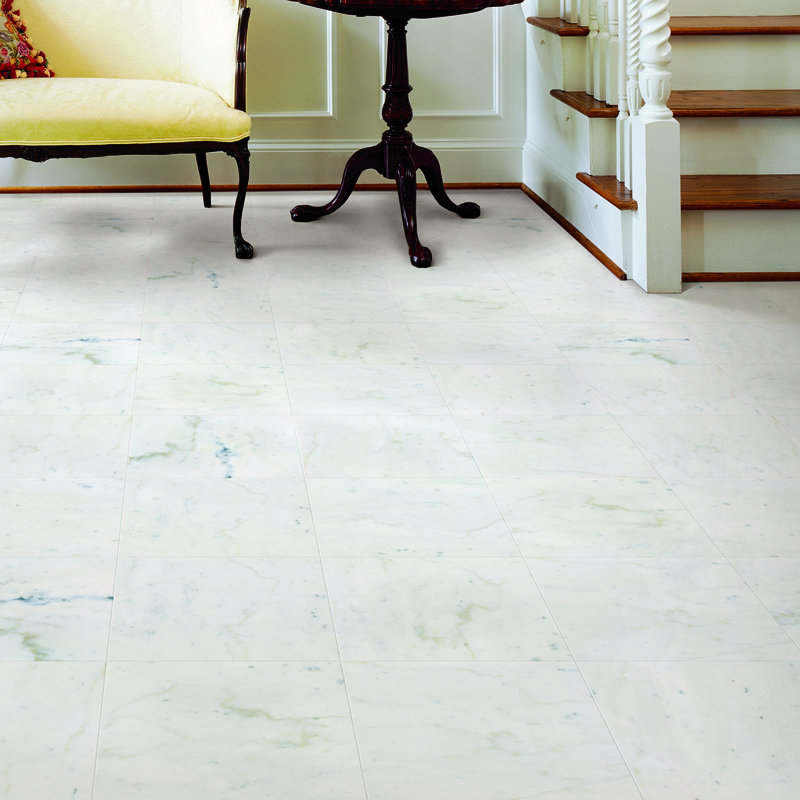 While famous for being white many are also grey in color, if that's what you prefer. Luckily unlike in the past this Italian marble is very affordable. Most homeowners who install white marble floor tiles do so in areas with lower traffic such as kitchens and bathrooms as dust and dirt shows up easier on lighter color tiles in general.
Whether used on the wall or floor they can be used to match white countertops and vanities regardless of if they are made from stone or other materials, along with to brighten up any space with their natural glow (this glow is actually a result of the stone being somewhat translucent which lets light enter into it).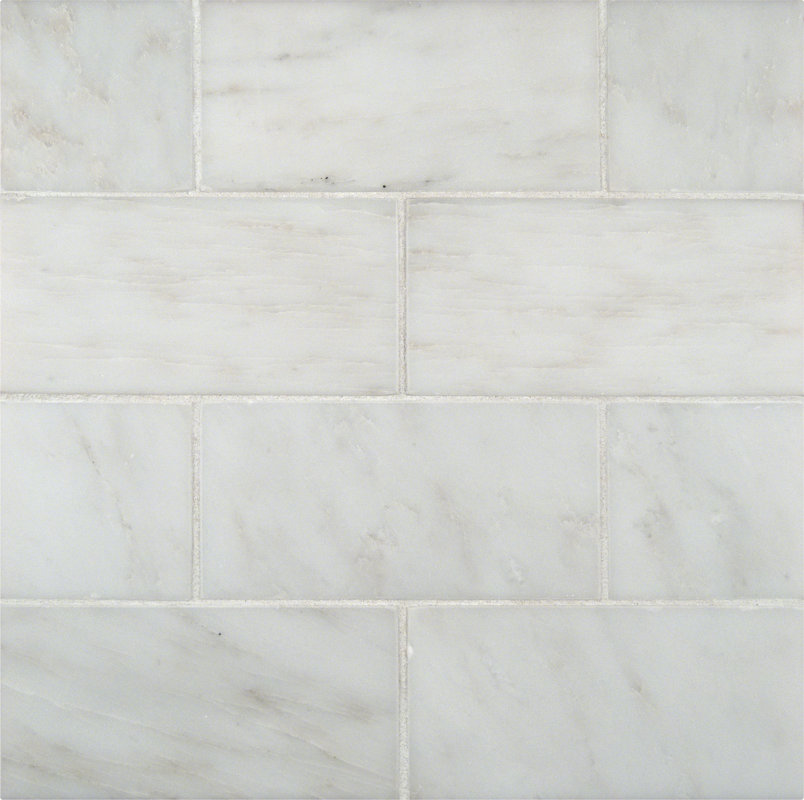 Grey Marble Tiles
Another very popular choice are grey tiles. This color is formed as a result of clay minerals in the stone. They can range from light to dark and many are a bluish grey which makes for an interesting display.
Light gray stone will often have dark grey veins, while dark grey stones may have white veins. It's up your preference which you find more attractive. Grey marble floor tiles will hide grime and dirt so they are not readily visible to the eye.
Stains too, are much more difficult to notice. For this reason grey tiles are often used in areas that get more foot traffic. Of course this holds true for grey marble wall tiles too, and that's why you'll see them used on kitchen backsplashes so often.
Black Marble Tiles 
One of the most impressive colors is without a doubt black. It is created by a large volume of bituminous material in the stone during its formation. Black marble tiles, especially polished ones are the hallmark of extremely high end vintage style. But they can also be used to portray a modern one too.
The most famous of all black marbles is known as Neo Marquina marble from Spain. Tiles made of this feature a deep shade of black with very distinct white veins. In fact it is this contrast of black and white that can be used to make all black marble tiles look their best.
That can simply be from the contrast of the black body and the white veins in the tile itself or you can take this a step further and use it as part of your design. Using black floor tiles to contrast white wall tiles and vice versa is a common trick that will make both stand out.
Or you could use both colors right next to each other and alternate them as in the classic checkerboard pattern. If you will be employing black tiles in the kitchen or bathroom just remember that the polished variety will show water spots more easily so another finish might be better for your backsplash or shower.
In the bathroom black marble floor tiles are often used to contrast white fixtures such as sinks and toilets.  Using white grout is also a very easy way to highlight them by taking advantage of these two opposites. Black also complements grey very well and this  color combo can be found in many mosaic tiles.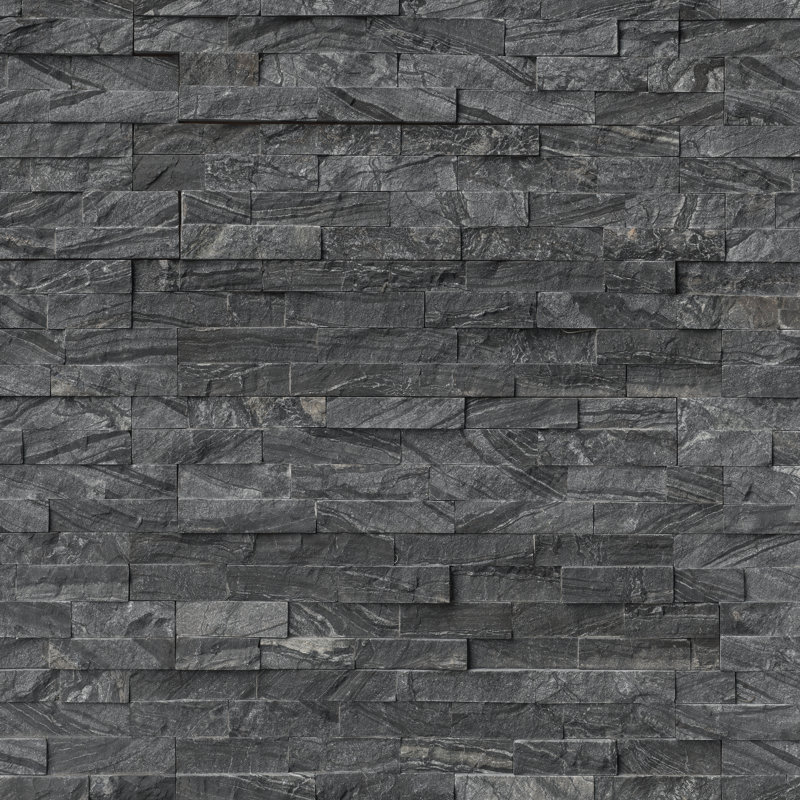 Green Marble Tiles 
Exotically elegant, green marble tiles contain serpentine which gives them their color and also makes them very hard. The green color makes scratches very difficult to see especially if you choose a type such as the famous rain forest green. This is known for being a busy and colorful variety of marble and is quarried in India.
Because larger tiles may have very distinct veining with rain forest green it's usually wise to have them installed by a professional to guarantee the end result is a cohesive display that lines up well. You can often find these available in mosaic tile too. Rain forest brown is another shade of this type.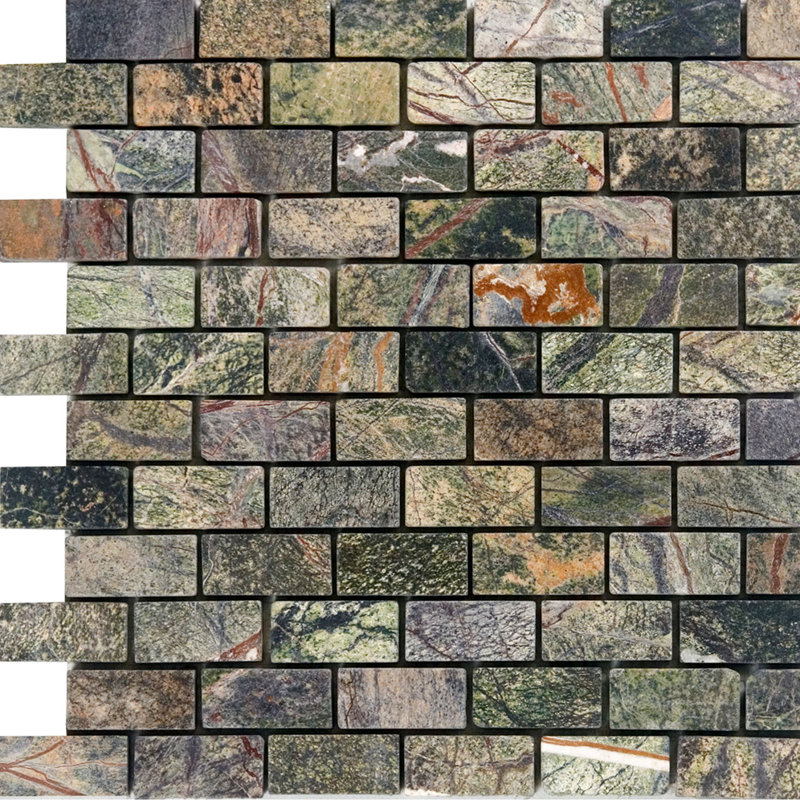 Ming green is a more subdued choice that can range from a light to emerald green. It works fabulously with white fixtures and walls and is fairly translucent which adds to its gem-like appearance.
A Chinese import, Ming green marble tiles whether honed, polished, or tumbled are an exceptional option for backsplashes, kitchen and bathroom floors, and showers. Since they are really appealing when used with white they make an ideal material for mosaic tiles with their large volume of intersecting grout lines.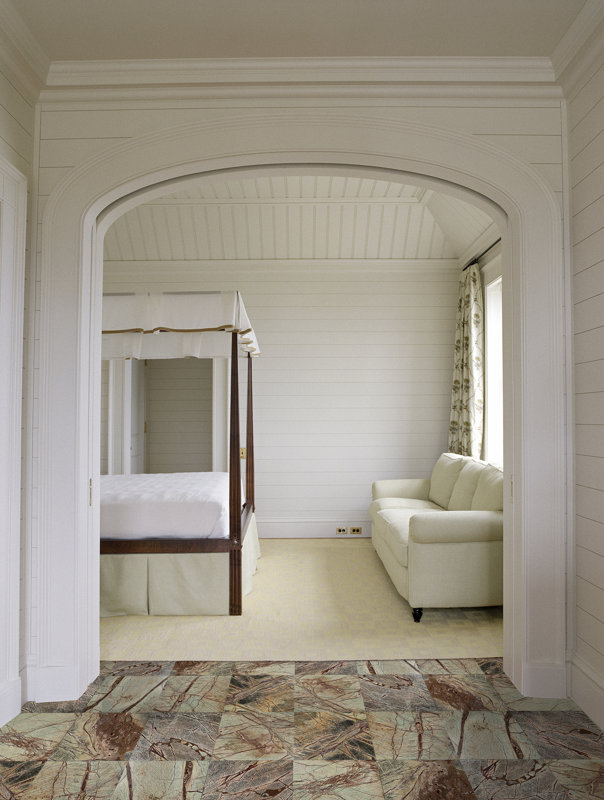 Other Colors
Other than white, grey, black, and green there are many other colors to pick from. Yellow, pink, brown, and orange are all worth considering. Red marble tiles too, can make quite a statement with their vibrant looks. These colors each come in many different shades so there really is something for every preference.
Buying
Unlike in the past, or when shopping for actual marble slabs, today there is no reason you have to be stuck with the limited supply at your local stone warehouse or home store. Shopping locally can be very time consuming and normally entails driving from place to place or even state to state trying to find what you want.
It can also sometimes be a nightmare when it comes to attempting to return tiles you're not happy with. Buying marble tiles online is the least hassle and offers the biggest selection of colors, finishes, sizes, shapes, and styles. With discounts that can almost never be found locally, sites like Amazon actually offer many more marble options than other materials.
And most can be shipped for free and returned without a hitch. Plus, you can always read the reviews of other buyers and won't have to leave the comfort of your home when shopping. Online, tiles are most often sold by the square foot and samples are normally available too.
If you have a specific size you need that is smaller than what's available, you could always order larger ones and cut them to size with a wet tile saw or if you have a contractor have them do so for you.
Some stone suppliers also sell on the internet and may be able to cut tiles to your specifications before shipping. No matter where you do buy from, a good rule of thumb to remember is to purchase at least 5% more than you'll need in case of breakage.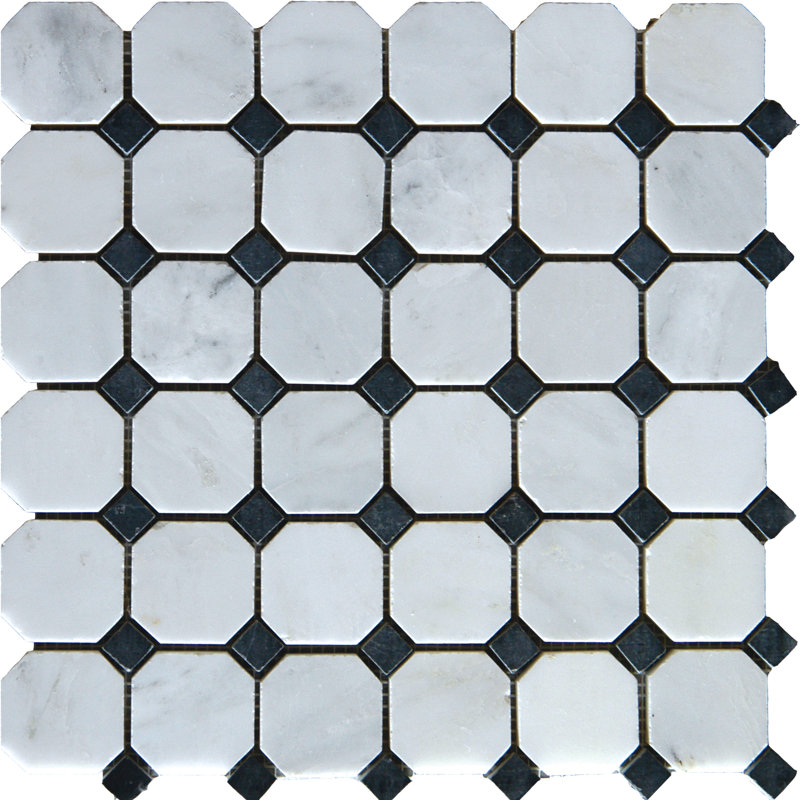 Faux Options
Even though they are a fantastic way to go, marble tiles may not be the right choice for every project, location, or budget. Another route you can take is using another material that is made to mimic the look of this stone of which there are a few.
Porcelain is one that is good for areas that get a lot of use and can look just like the real thing. Tiles made from porcelain are affordable and a popular alternative for use in the shower. A trick many consumers use is to install both real marble and marble look porcelain tiles together, with one type on the floor and one on the wall.
By using faux marble in conjunction with the real thing no one will suspect it's not genuine. Polished cement or concrete tiles too can be made to look just like marble and are very tough yet budget friendly.
And while not a substitute for natural stone, vinyl tiles are dirt-cheap, come in many marble look patterns and colors, and can be installed quickly by you. Vinyl can also be used as a temporary solution if you are saving up for authentic ones.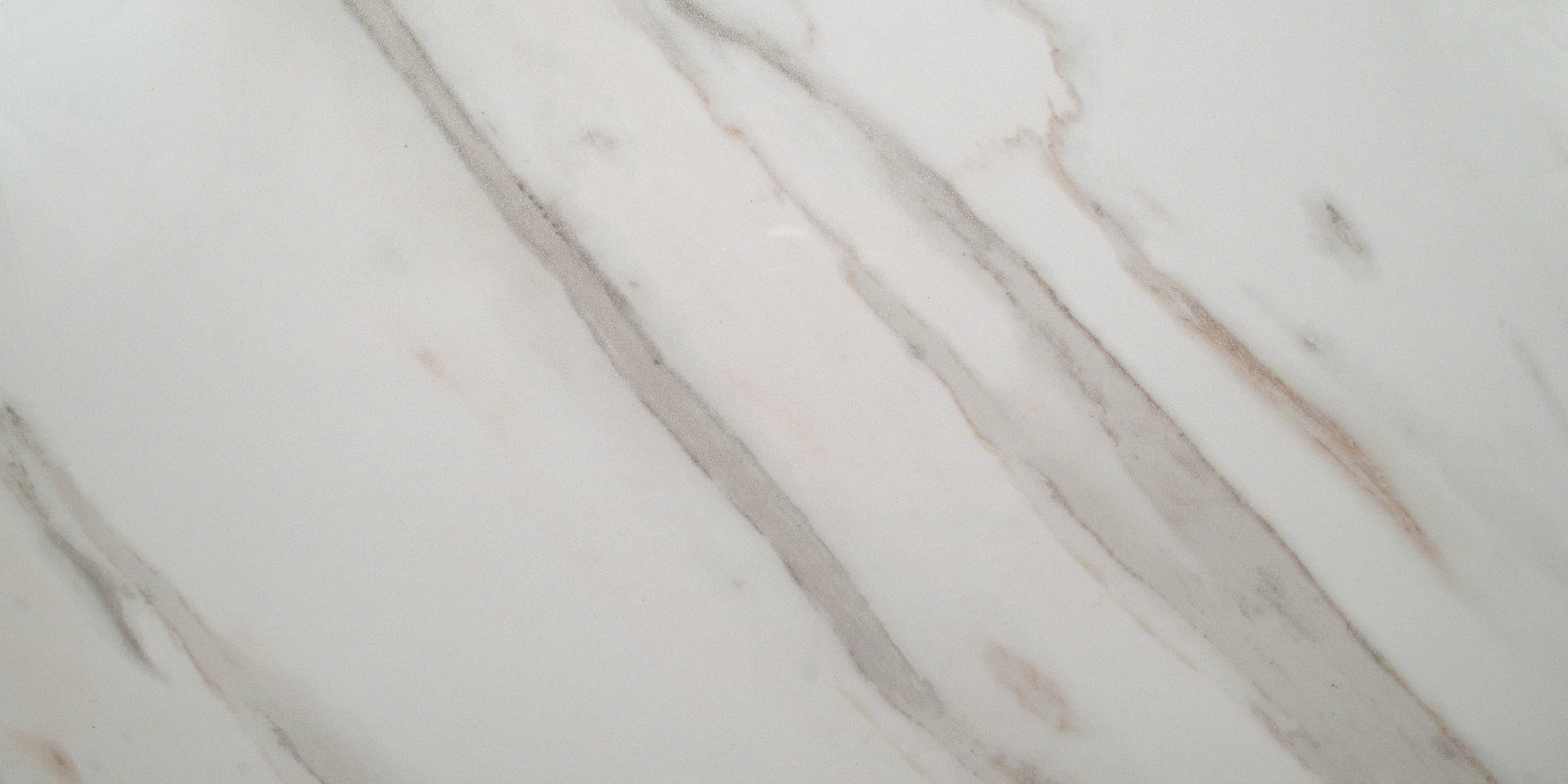 Installation
While the setting techniques are basically the same as ceramic and porcelain tiles, the majority of homeowners do have their marble tiles installed by a professional. As with all natural stone tiles it is always very important to use only installation materials of the highest quality.
Sealing marble tiles is a must, and it is best to do so before they are installed using a top notch sealant to help make sure your grout doesn't stain your tile. A stone sealer or impregnator will make your tile much more stain resistant against both water and oil based stains and can last for at least a few years before needing to be reapplied.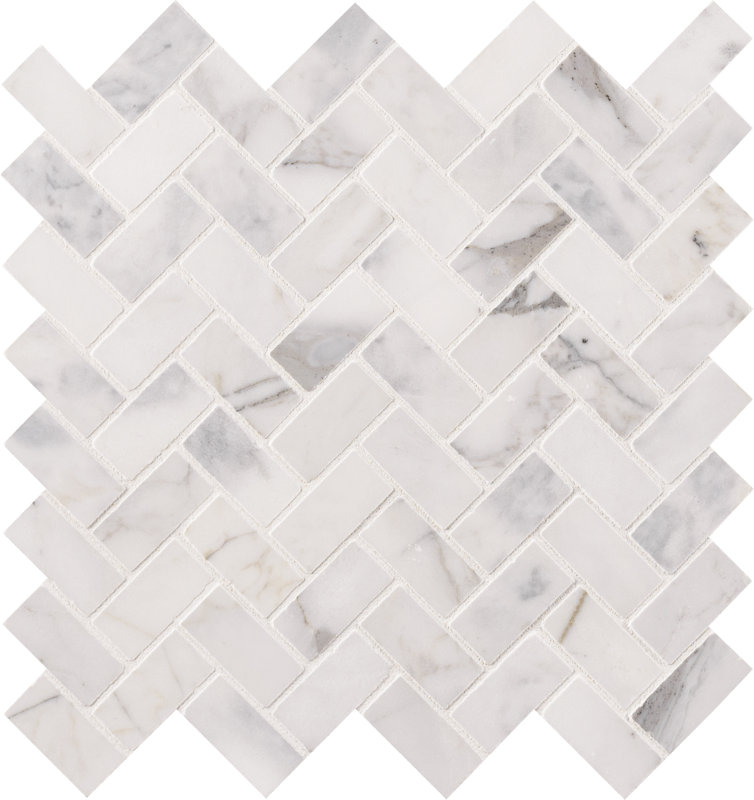 Make sure if you are installing the tiles on your own to use un-sanded tile grout because the sanded variety can scratch the surface the marble. For cutting tiles to size you will need a tile saw or grinder with a diamond coated blade. As for an adhesive, a cement-based thinset is what is normally used.
White marble tiles along with other light colors will require a white thinset since darker ones can show through the tile and change their appearance. Black and green marble tiles will need a different adhesive. That's because the minerals they contain are sensitive to water and moisture causing them to warp or curl (pull up) at their edges.
This doesn't mean that they can't have contact with water or be used in wet areas like bathrooms once they are sealed and installed, just that a one hundred percent epoxy should be substituted for thinset as an adhesive.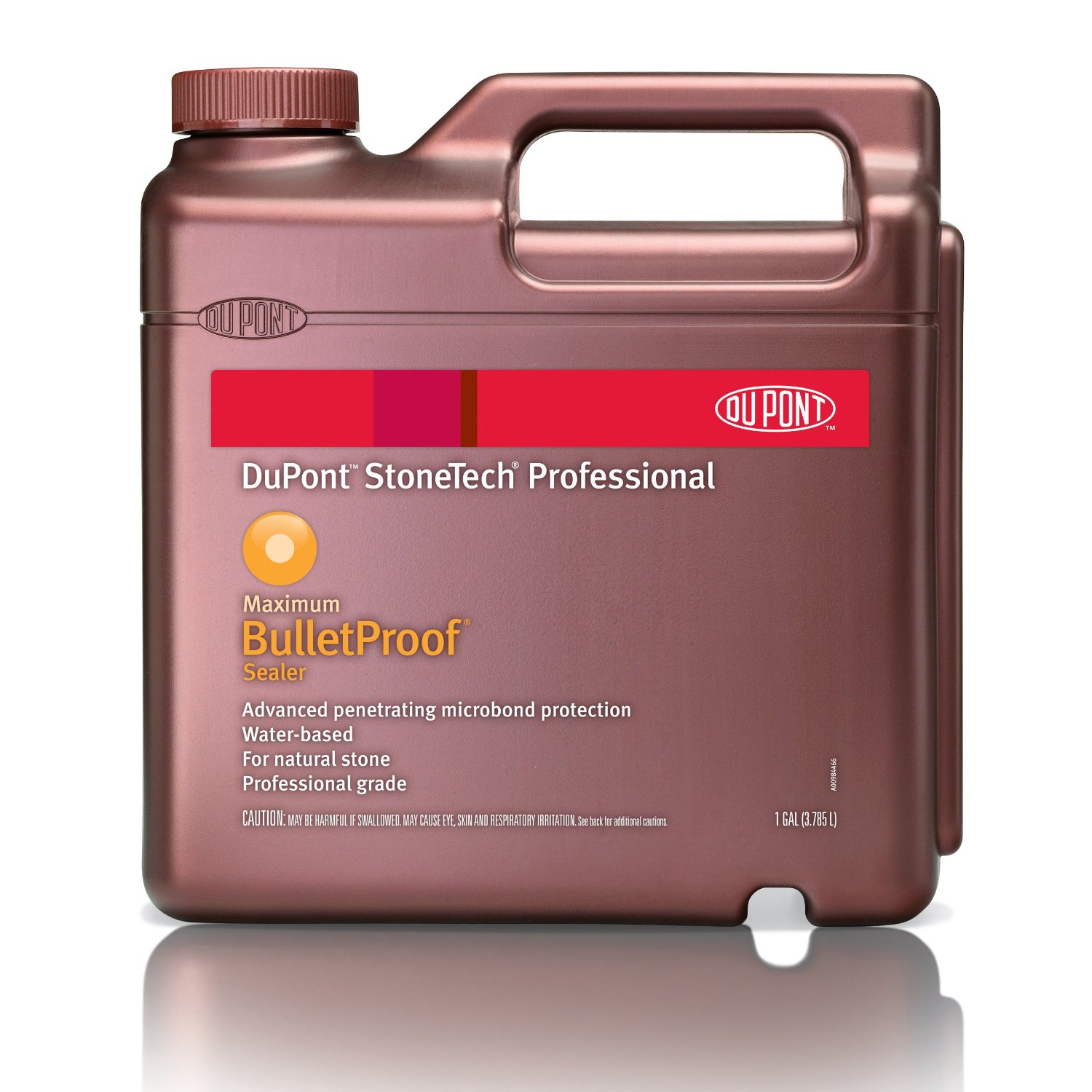 Cleaning
Maintaining and cleaning marble tiles is not difficult and doesn't take any extra effort, instead it just comes down to knowing how to do so properly and what you can and can't use. The most important thing to keep in mind is to never use any cleaner which is acidic.
Marble contains calcium which means it is very sensitive to acids. So using very mild cleaners is best. Most store bought cleaners are way too harsh, acidic, and contain other chemicals which can stain or damage the stone or may degrade the sealer leaving your tile unprotected.
Cleaning powders typically are also very abrasive and can dull the finish on your tiles and even scratch them. Ammonia, bleach, vinegar, and citrus agents like lemon should never be used.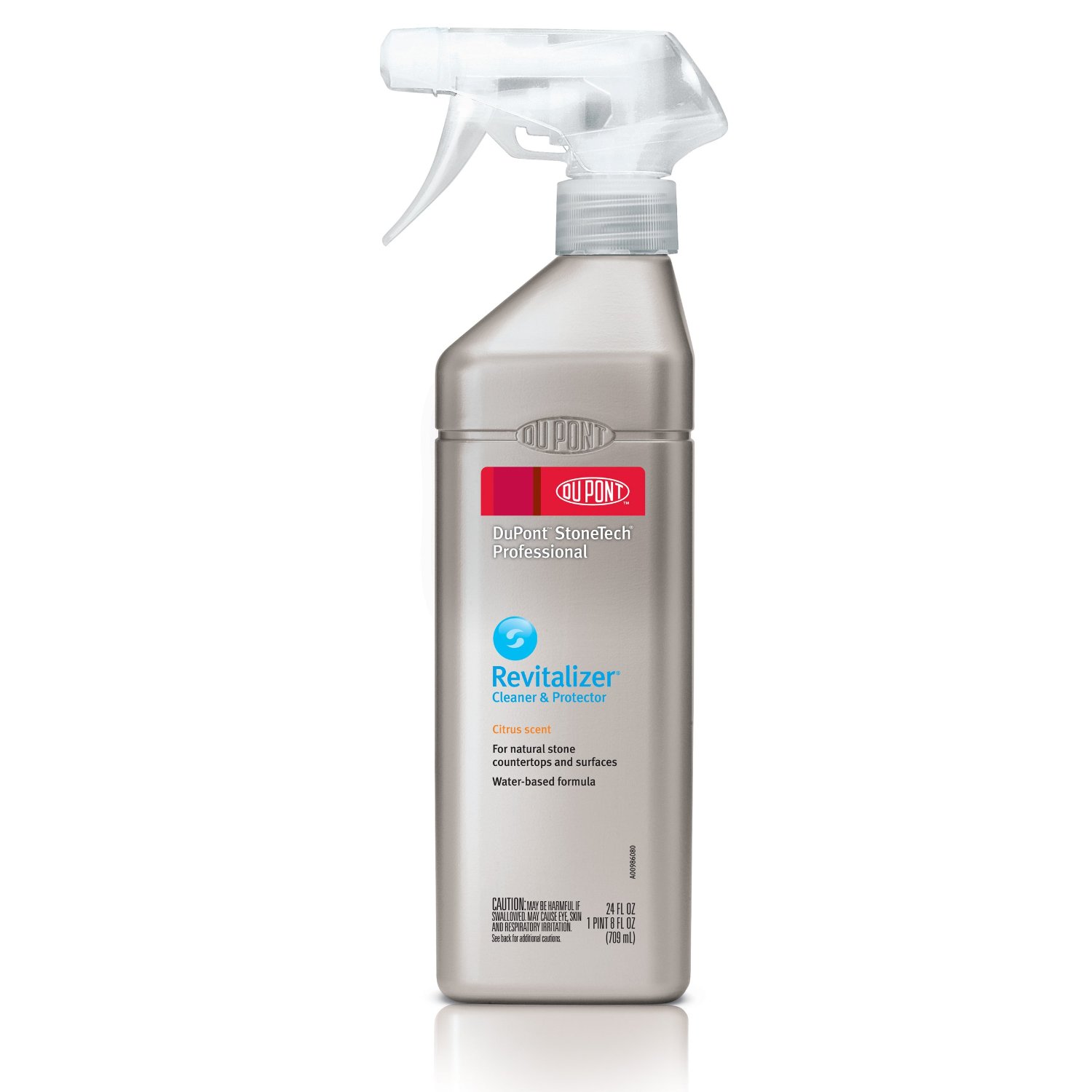 For daily cleaning of floor tiles you'll want to use a dry dust mop. This will keep them free of dirt, dust, and particles which can be unsightly but also end up scratching them. Dry mopping is better than using a vacuum which can scratch your tiles if its attachments have sharp edges or wheels that are worn.
For wall tiles you can use a soft sponge with nothing but warm water. A more thorough cleaning can be done on weekly basis by wet mopping or using a soft cloth with a mixture of lukewarm water and a mild laundry or even dish washing liquid. There are also many stone cleaners made specifically for marble and similar stones.
You can use a nylon scrub brush to help you if your tiles get a little grimy. When drying use a very soft cloth or chamois for a handsome streak-free polish. Make sure you remove any water spots as they may leave trace mineral deposits depending on your water.
Keeping all your marble cleaning supplies in a separate tote is a simple way to guarantee you won't slip up and use the wrong ones without having to think.
Preventing And Dealing With Stains
By following a few rules along with the cleaning methods described above, you can help to prevent stains from happening in the first place which is always a smart idea. When spills occur on your tile be sure to blot them with paper towel right after they happen instead of wiping them.
In doing this you'll help to stop them from spreading to a larger area and keep the risk of staining to a minimum if any at all. Next wash the area with a mild cleaner and water, rinse it, and dry it off with a soft cloth. You may have to do this a few times.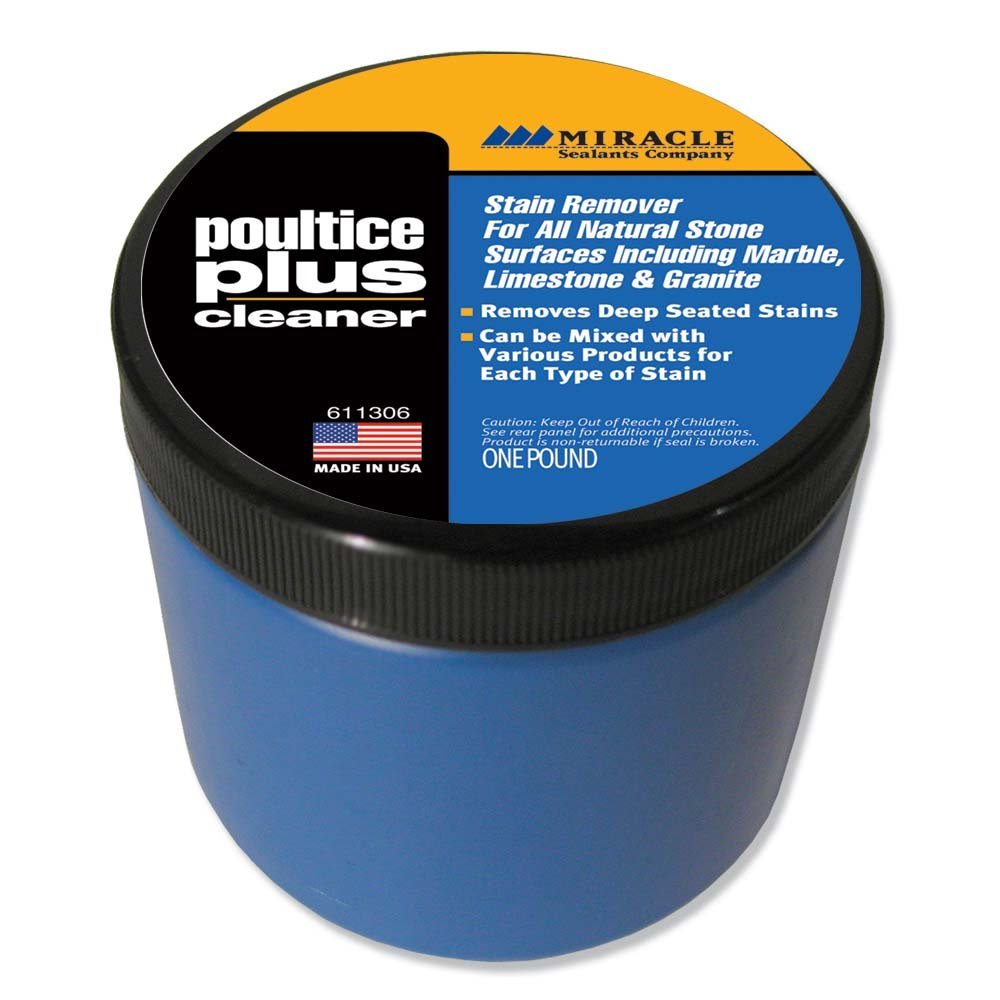 In the bathroom, it would also be good to keep any aerosol spray cans and cleaning products off the floor and in a cabinet, or tray. That way you won't end up with any rust rings or damage from harsh chemicals that may have dripped down the sides and onto the floor tiles.
If you do have a stain that won't seem to come out, do not use an abrasive pad to try to and scrub it but instead use a poultice. A poultice is a stain removing powder that is mixed with a liquid or chemical to form a paste which is used to draw the stain out of the stone. This may take from twenty four to forty eight hours.
There are many poultices on the market made for natural stone but if you don't feel comfortable doing it yourself you can contact a stone professional. For specific types of stains such as oil for example, there are also quite a few excellent commercial cleaners you can buy.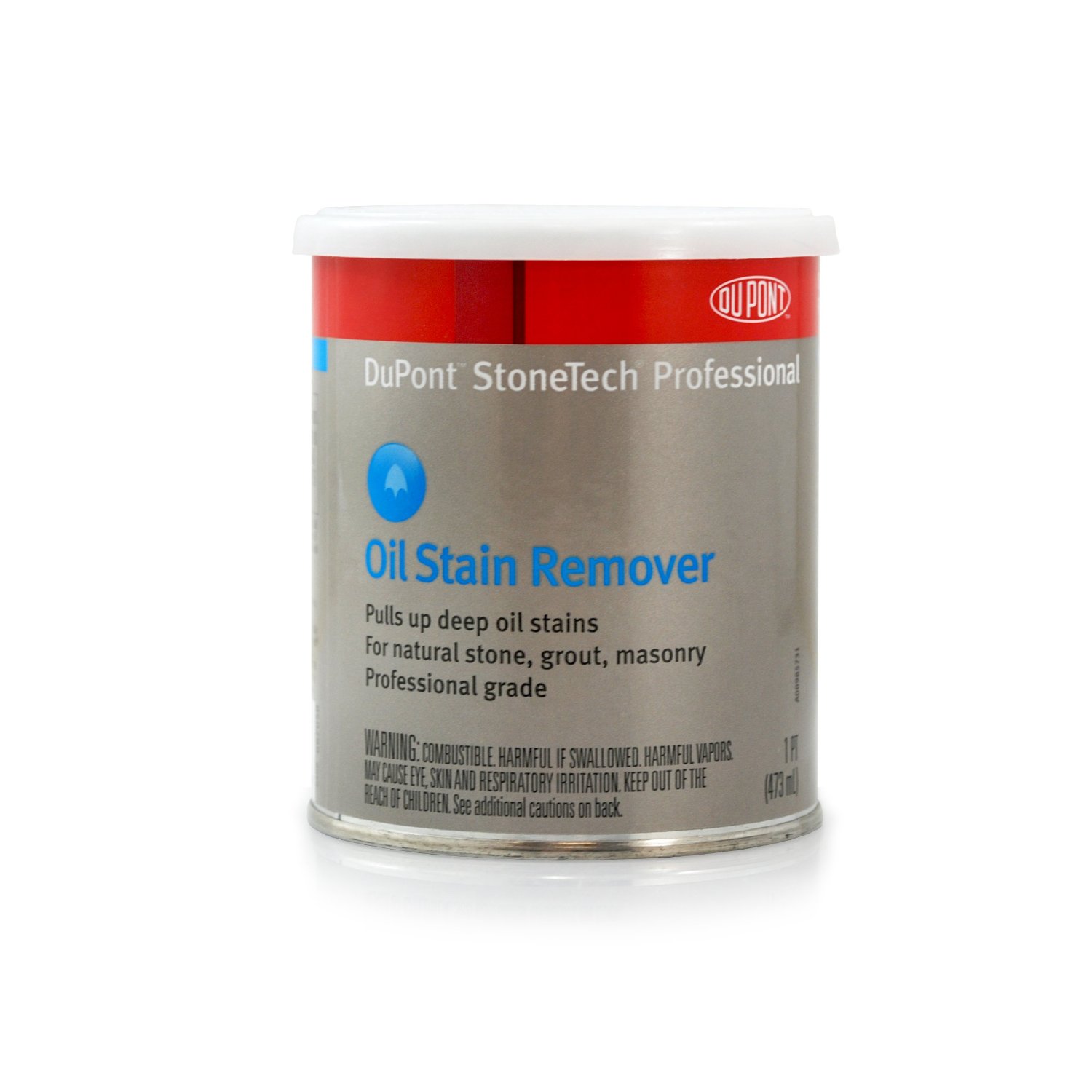 Repairs
With very simple repairs such as scratches you may be able to get away with using a tile grinder with a diamond coated blade or abrasive hand pads. Just be sure to only go as far as to be able remove the damage itself and use finer grits afterwards to help "mask" what you have fixed.
However for anything more you may want to call a stone restoration expert. They will have the knowledge, experience, skills, machinery, and chemicals to deal with the situation.
For elegance and natural beauty like no other, marble tiles are an obvious choice. With some of the finest benefits stone can offer whether they are used on the wall, floor, or both they'll be sure to make a statement. And, best of all one which you can enjoy the look and feel of every day!
Click Here Now to start shopping for your Marble Tiles!