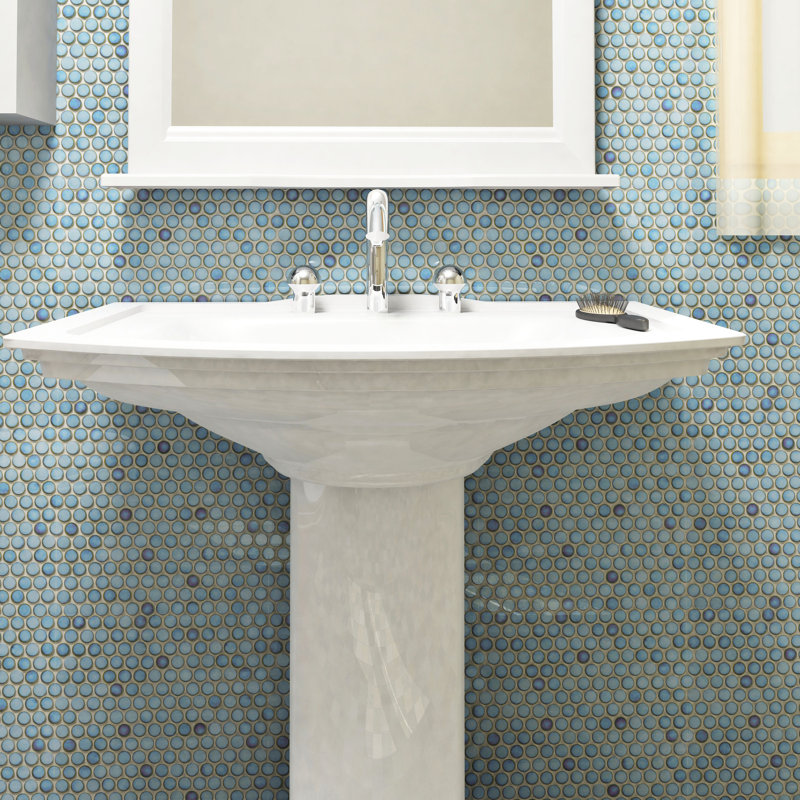 Penny tiles, as their name suggests, are round and penny-sized. Also known as penny rounds, these tiles have been available for decades, but their use has been so limited that many people are now encountering them for the first time. Today, the style is seeing a resurgence as increasing numbers of tile-makers experiment with a wide range of materials in penny shapes.
One of the most popular materials for penny round tiles is porcelain, which can be glazed or unglazed. These are increasingly in demand by owners of period homes, as they seem to work perfectly for preserving the period style. Unglazed porcelain penny tile mosaics are superb for forming historic floors or durable counter tops, and can be ordered pre-mounted on sheets.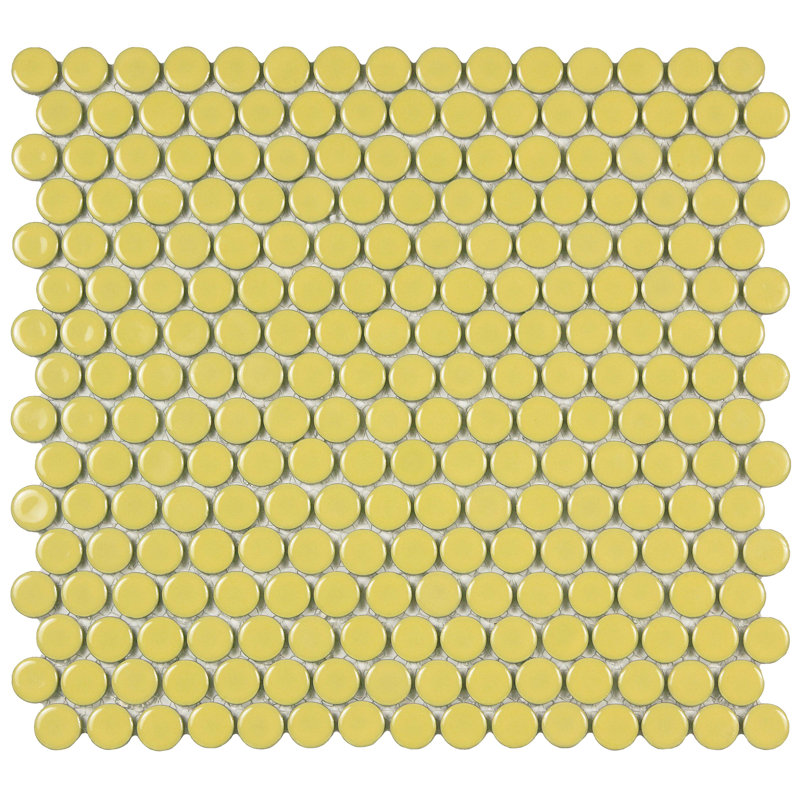 Glazed porcelain penny tile mosaics can have either a satin or a glass finish, and come in classic white. They are perfect kitchen backsplash tiles, or on any walls and surfaces where a retro look is desired. These too are pre-mounted on sheets, to make installation easy, and measure ¾ of an inch in diameter.
However, penny round tiles can be found in an exciting range of other materials too, including glass, ceramics, stone, metals and even cork. Glass penny tiles are very popular for bathroom floors, although tiles that are too heavily glazed should be used with caution, as they crack easily, and can become slippery and dangerous.
They look exceptionally beautiful on bathroom walls, or as decorative backsplashes for showers, and are much safer there. The most attractive glass penny tiles are found as glass bubble mosaics — the bubble-like quality comes from the mixed sizes, and the shades of blue, green and smoky gray merging into one another.
Metal penny tile is a luxury choice, but can provide an attractive contemporary backdrop for almost any room. These tiles can be made of stainless steel, silver alloy, zinc, aluminum or copper, and copper is particularly loved, because of the warmth and old-world charm that it can bring.
There is currently a trend for having floors, walls or counter tops tiled with actual pennies — usually an extremely painstaking and time-consuming do-it-yourself project, but an effective way of using saved-up pennies, which are practically useless as actual currency.
Sheets of penny tiles – penny tile can be purchased in a single color, or in a variegated set of colors, which can be a classic palette, or a spectrum of contemporary shades. The sheets are also available in patterns, such as dots, stripes or flowers, or in retro designs such as checkerboard or basket weave. The standard size is ¾ inch, but sizes vary between half an inch and one inch, and are even more varied in mosaic sheets.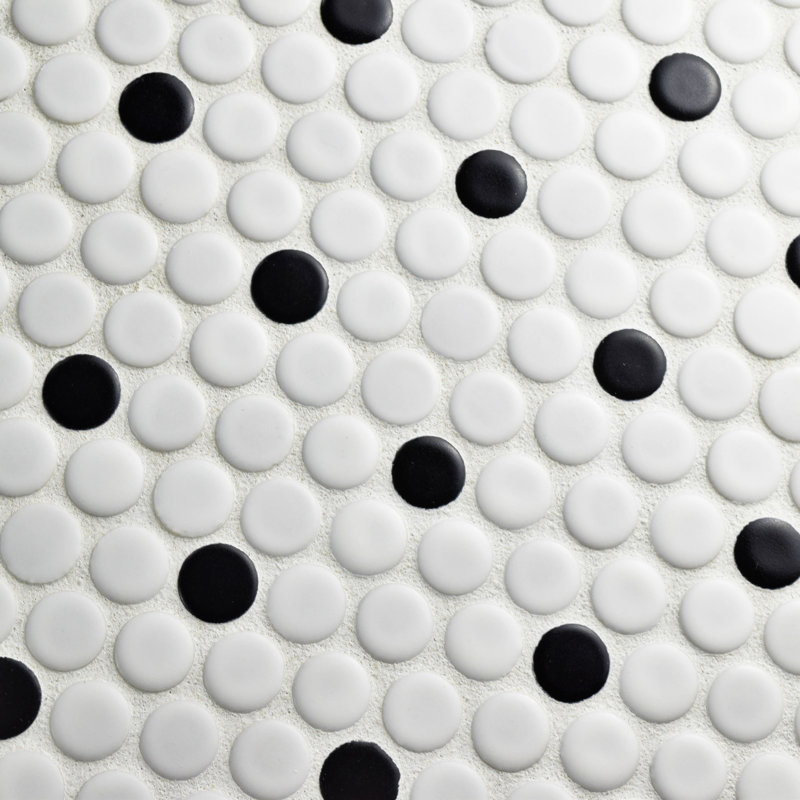 The penny tile is based on the humblest of coins, yet it has evolved to provide endless possibilities for the creation of surfaces that are both timeless, and at the same time, fresh and inspiring. No matter which material is used, the visual effect will be one of beauty, and the variety is such that no two rooms will ever look alike. Line your room with penny tiles, and you are making a powerful decorating statement.
Click Here Now to start shopping for Penny Tiles!