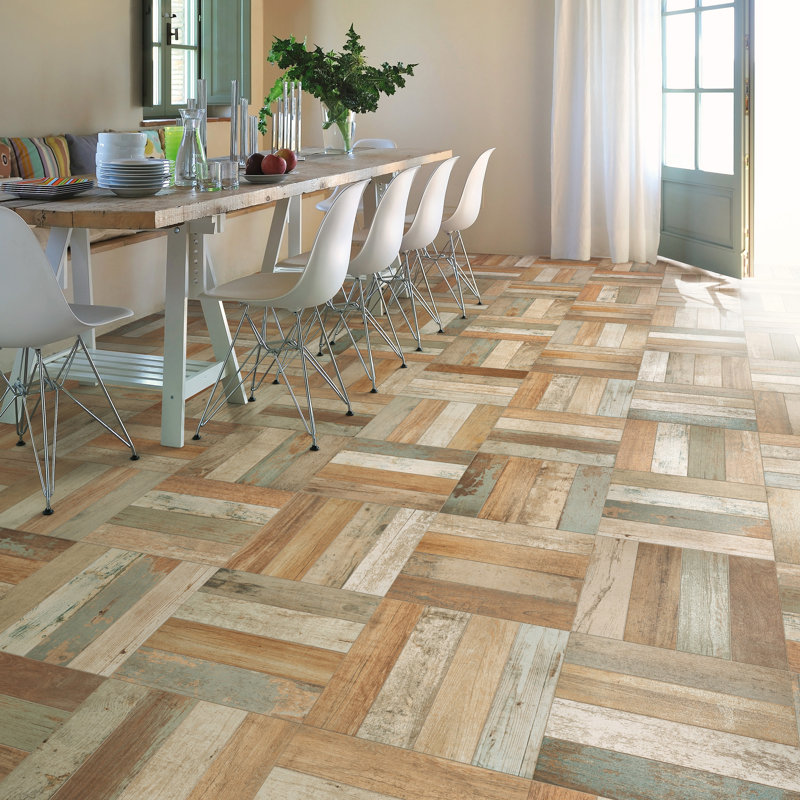 It can be a bit hard to imagine how tile can be used to create stylish wood-like floors. So we've collected some of the best pictures of wood tile floors we could find to help show you just what they can do and hopefully give you some inspiration as well.
Teak In Porcelain
As you can see by this floor, wood tile can be a realistic alternative to more exotic woods such as teak. These porcelain tiles have a textured finish for added slip-resistance as well, something authentic wood floors don't offer. We love the subtle variations of this dark and handsome faux wood.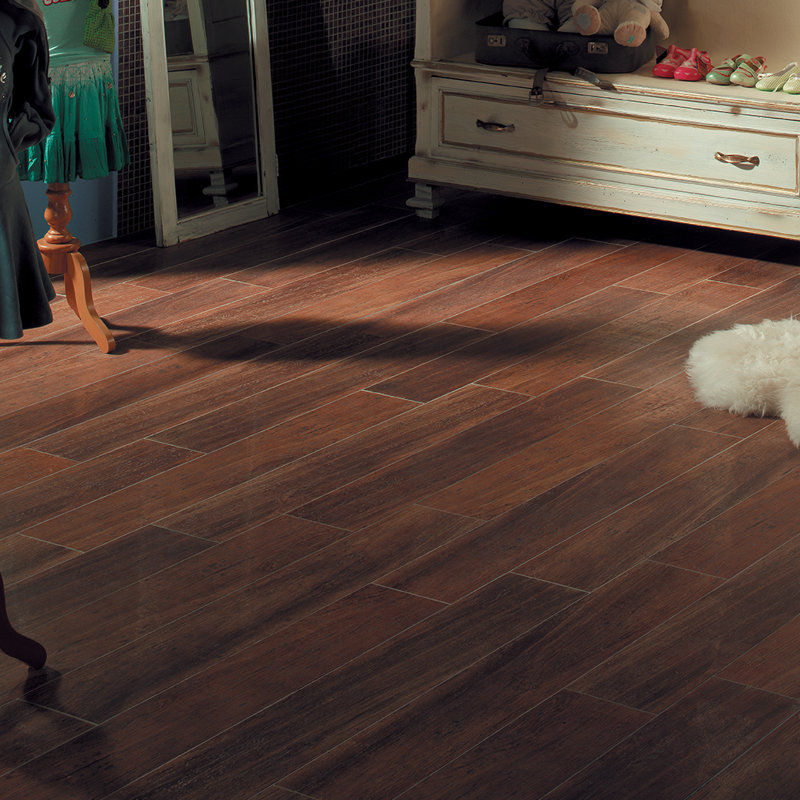 Not Your Average Gray
This stunning blue/gray tile floor offers something a bit different than more typical gray options. This unique color combination really grabs attention and immediately draws the eye down to the floor.  Made from porcelain, these 48-inch long tiles feature a glossy looking polished finish as well.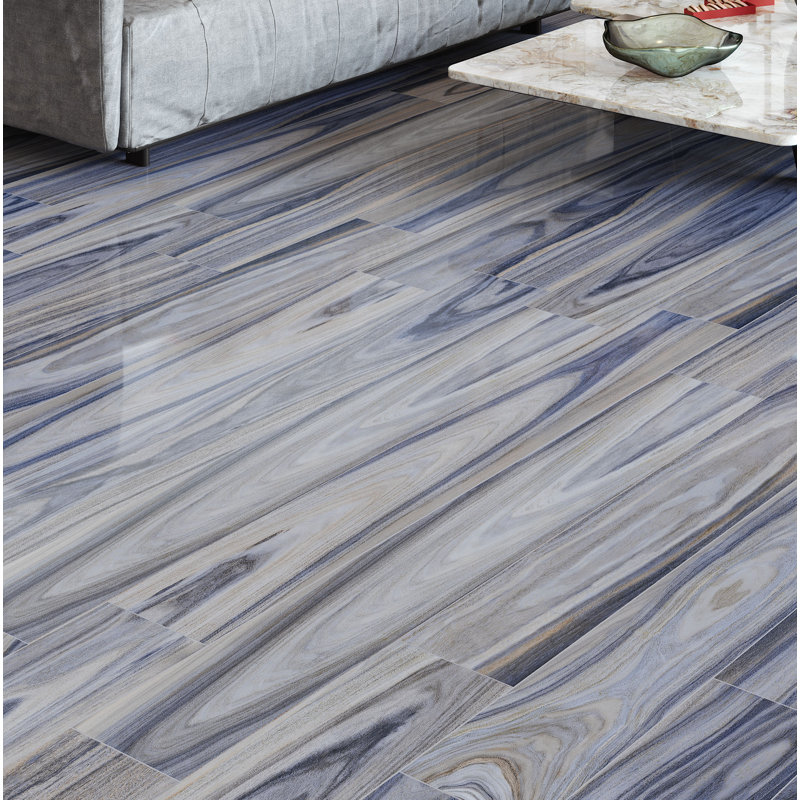 Aged Redwood
The highly realistic wood grain on this kitchen floor has an aged appearance. This is a good example of just how unique the small details in each individual wood tile can be. And that goes a long way towards making the eye think it's looking at real wood planks.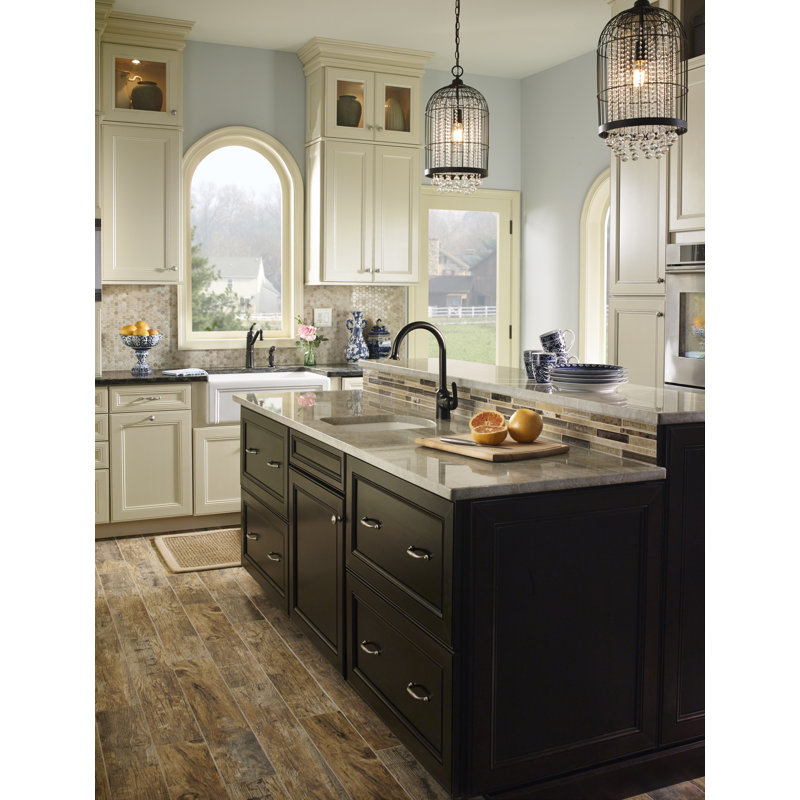 Large Format Hexagons
While most wood tile pictures feature rectangular shaped planks, as this floor clearly shows there are many other shapes to choose from as well. These large format black hexagon tiles are made to look like distressed painted wood. Used with the gray parallelogram shaped tiles they form a basket weave pattern that makes them appear as if they are actually interwoven.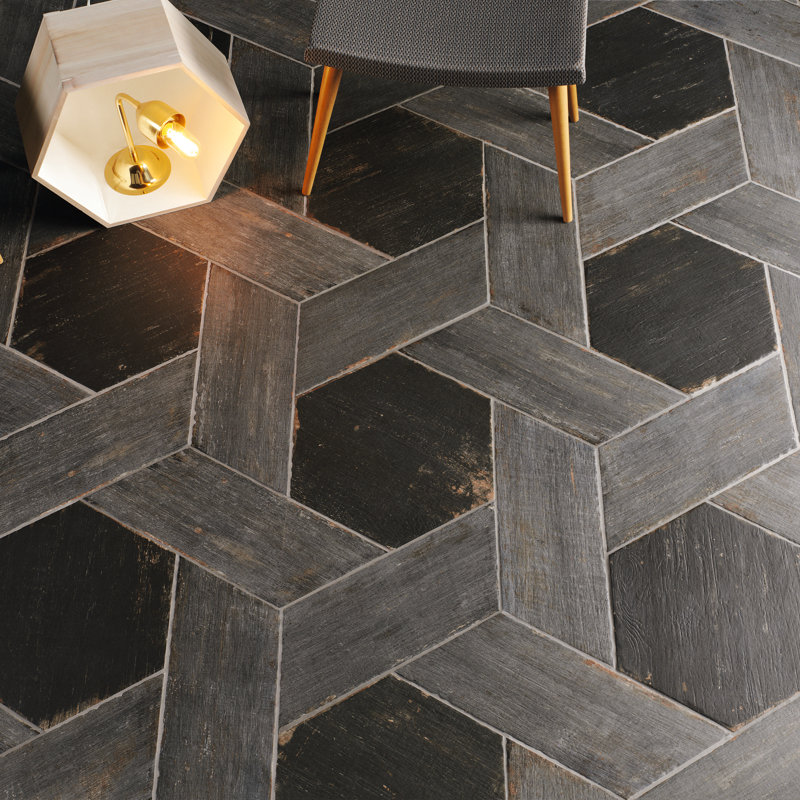 Rustic Pool Surround
This outdoor patio/pool surround uses porcelain wood tiles. And they make it seem as if it's made up of a patchwork of different woods for a rustic effect. Because it is very dense, impervious to water, and can have a textured surface for extra grip, porcelain makes an excellent choice for outdoor use as well as areas that are wet and slippery like this one.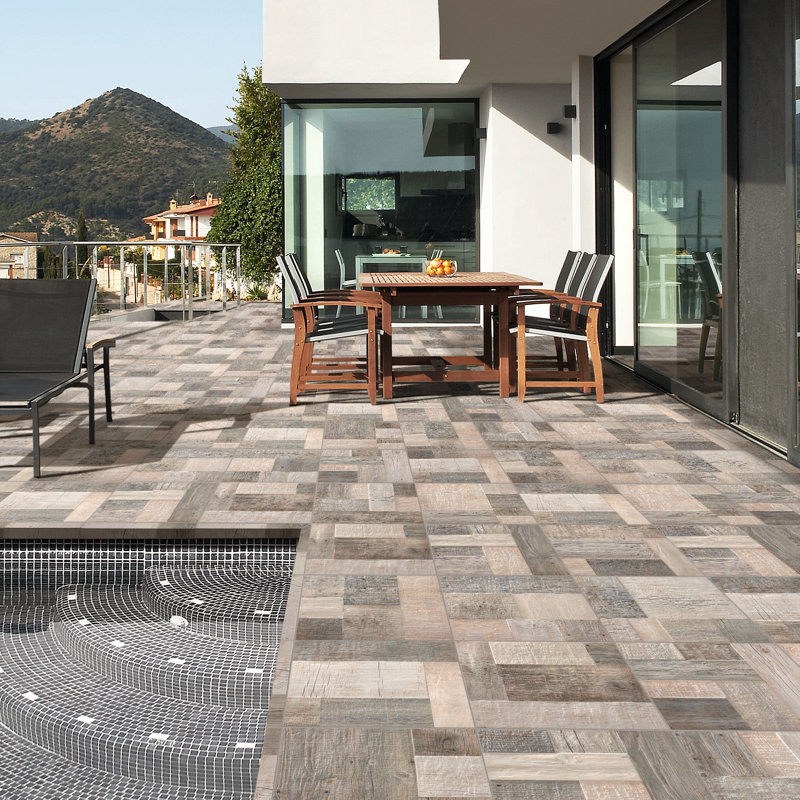 Reclaimed Oak In Ceramic
Pictures of ceramic tile that looks like wood might not be as common as images featuring porcelain tile, but that doesn't mean they are any less enticing. This ceramic tile floor has a country feel that is emphasized by the reclaimed weathered look of these faux oak planks.
Three Dimensional Rhomboids
Talk about visual interest! This is one of those wood tile pictures that really offers a lot to look at. It actually takes a moment or two, for your eyes to adjust and realize exactly how much is going on this floor.
While the smaller tiles combine to form a basic hexagon shape, at the same time they also create three dimensional rhomboids. The contrast between these black and white distressed wood look porcelain tiles highlights the top surface of each individual rhomboid and screams out for attention.
Bathroom Parquet
For those who have always wished they could have the look of wood in the bathroom, here's a striking floor made from ceramic wood tile. Each individual square tile is made to look like it contains a number of intricately installed planks. It's got all of the visual benefits of real parquet flooring but none of the drawbacks of actual wood.
Herringbone Elegance
This is one of those wood look tile pictures that shows just how luxurious your results can be when you take the time to choose the right layout. These ceramic tiles are set in the herringbone pattern, which is well-known for its elegant look when used with both wood and also tile. Note the contrast created by alternating various shades.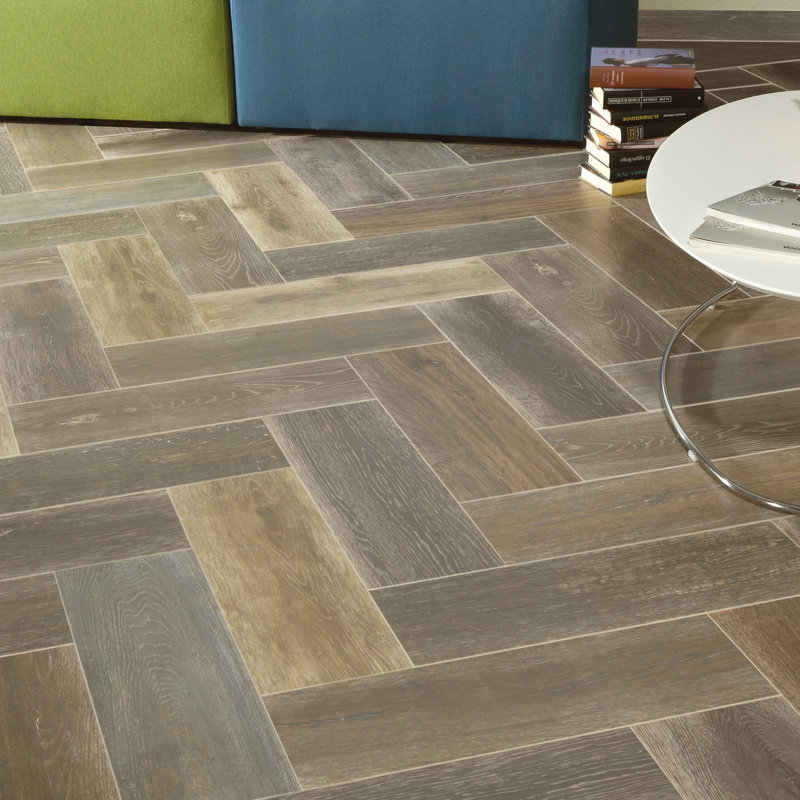 Dark Oak Kitchen Floor
The rich dark brown color of these ceramic tiles creates a warm look for this kitchen floor. The handsome faux oak finish is complete with highly visible wood grain. And if you look closely you can even see knots.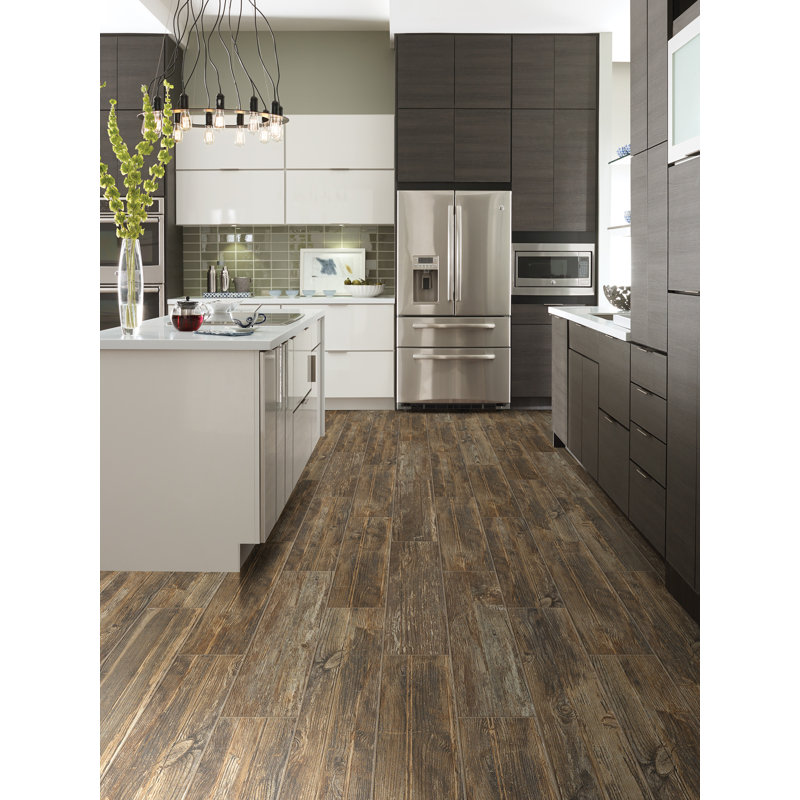 These pictures of wood tile floors each offer something different. And of course they also highlight just how convincing and appealing tile that looks like wood can be.
Click Here Now to start shopping for Wood Tile!