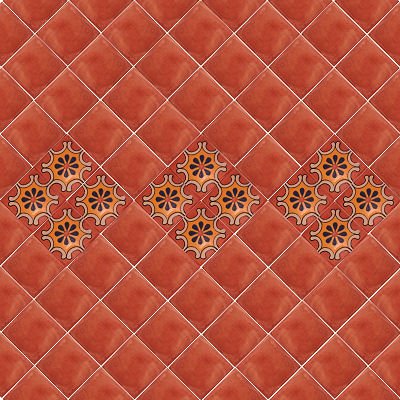 Many homeowners are looking to create a Southwestern feel and appearance in their home. One of the simplest and best looking was to accomplish this is by using Saltillo tile. Also known as terra-cotta tile, this clay option always leaves a big impression.
Background Info
Saltillo tiles got their name from the state of Saltillo in Mexico which is well-known for producing gorgeous handmade tiles of this type. They are made from natural clay and are normally a brownish red color but can range all the way to yellow. Their colors are directly influenced by the minerals that are present in the soil where the clay is found.
By using different molds tile makers are able to create a wide array of sizes and tile shapes. Handmade tiles may also sometimes have animal prints on them which are considered to be good luck. These tiles will need to be sealed properly to prevent water absorption.
You can purchase them pre-sealed or do it yourself later. A lot of people like to do it on their own so that they can stain their un-sealed tiles first to make them lighter or darker in color and influence how shiny or dull the finish looks.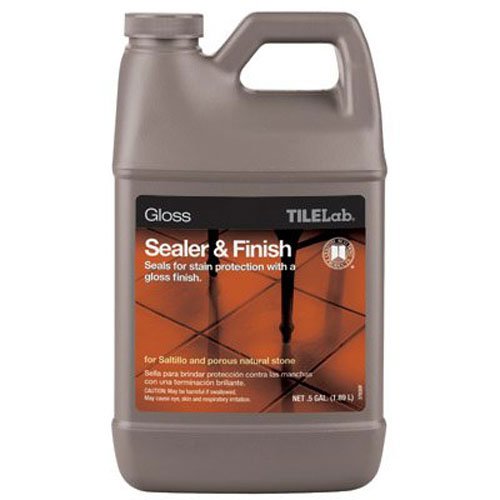 Top Uses 
The natural colors and material of Saltillo tiles makes them a perfect choice for anyone who loves a rustic look. In addition to being used for adding a Southwestern style they also can be installed to create a Mexican, Spanish or Mediterranean one.
Most often they are used as floor tiles in the kitchen and bathroom but really work in any room of the house including the bedroom since many of the homes that portray the styles listed above use floor tiles in all rooms not just one or two.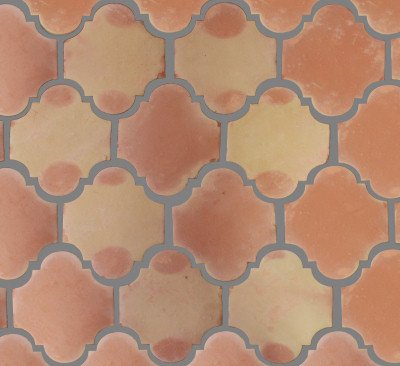 They are not only popular for indoor use but because of their earthy look and natural slip-resistance make very appealing outdoor tiles as well. Homeowners typically like to install them around pools, on patios, balconies and even outside steps. However don't forget to make sure that they are sealed properly if they are because if they aren't they will absorb moisture.
When thinking about installing Saltillo tile you may also want to consider using Mexican tile too. Also called Talavera tile this type is handmade and hand-painted with deep rich colors,designs, and motifs which can really add to any Mexican, Spanish, or Mediterranean style home.
This can be done in numerous ways such as adding a Mexican tile backsplash in your kitchen or bathroom to go with your floor tiles. Adding them to stair risers on stair cases that use Saltillo tiles is another way to really complete the look. Some homeowners also like to incorporate them in the floor tile patterns to help add a splash of color that also accentuates their theme.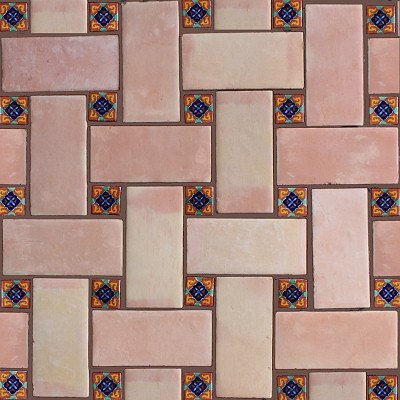 Other Options
Because handmade tiles may vary slightly from each other you'll need to remember to be a little more careful when installing them. However there are machine-made Saltillo tiles as well if you are looking for something more uniform in color, shape, and size. There are also faux Saltillo options too like vinyl floor tiles which have an image of Saltillo tiles printed on their face.
For something that is more realistic concrete tiles can be used. You can actually make these yourself at home with concrete that is poured into a mold and you can also color them to your own specific needs as well.
Now that you know the basics you're ready to get started with Saltillo tile and experience the benefits of what it can do for you and your home!
Click Here Now to start shopping for Saltillo tile!