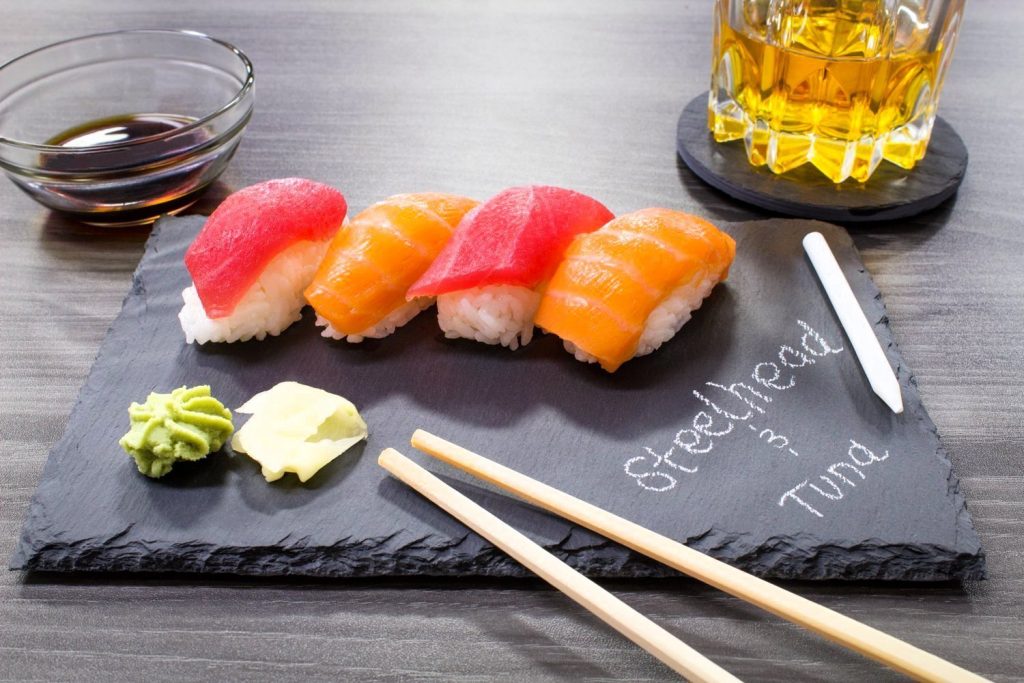 Creating an impressive culinary presentation can be extremely important when you have guests. However standard platters and plates are often just not visually appealing. For something both functional and attractive you can actually use slate tiles for serving food.
Slate is a strong and considered to be one of the best looking natural stones in the world. Therefore tiles made from it are used on walls, floors, countertops, and patios. However, many of the same advantages that make slate a popular building material actually make it ideal for serving food too!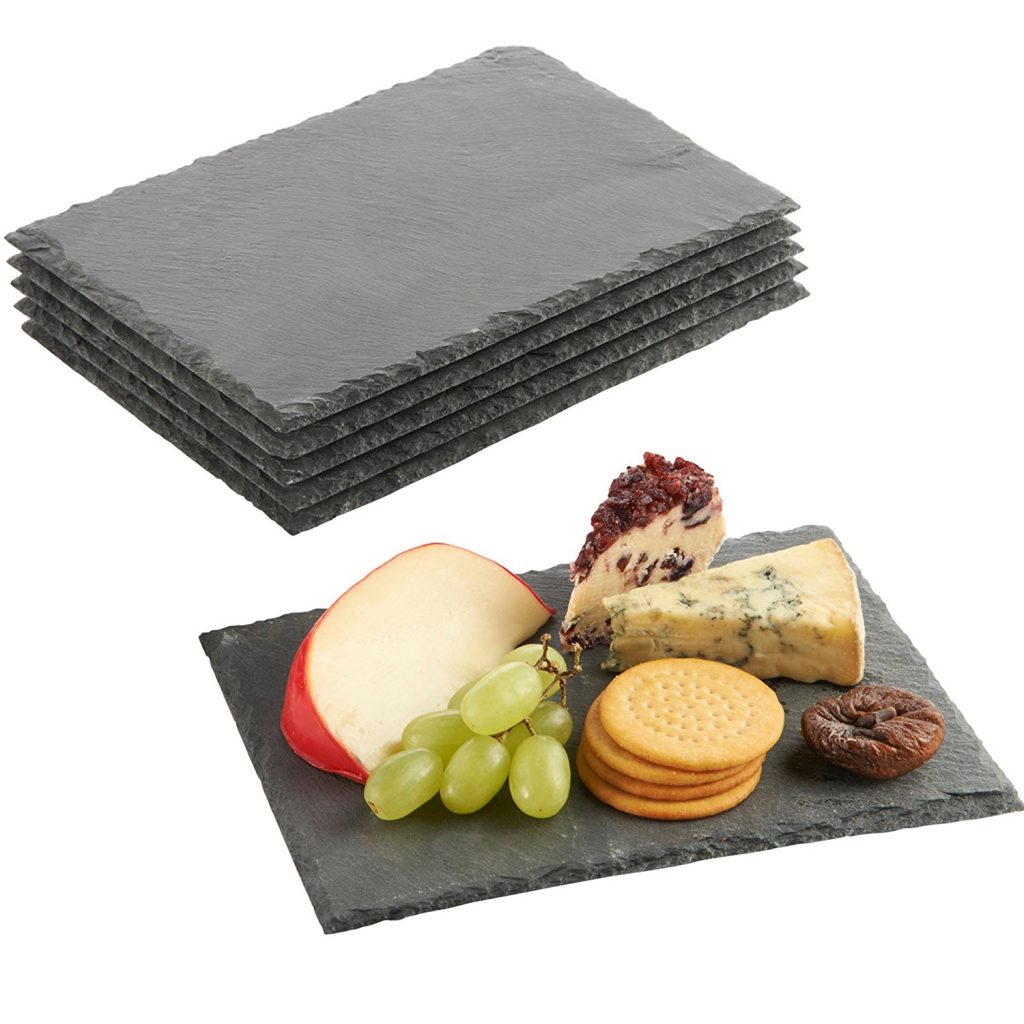 Advantages Bestowed By Mother Nature
The toughness of slate means you won't have to worry about it cracking or breaking. It also is resistant to staining and unlike many other stone types, can handle acidic food items such as lemons without damage to its surface.
Slate is resistant to high heats and at the same time it can also hold cold temperatures for a long time. So by placing your tiles in the fridge before you use them, you can keep whatever food items you place on them cold for hours.
The fact that this material happens to be naturally resistant to bacteria is of course a huge plus as well. There's also just something primal yet at the same time upscale about serving food on rustic looking stone tiles.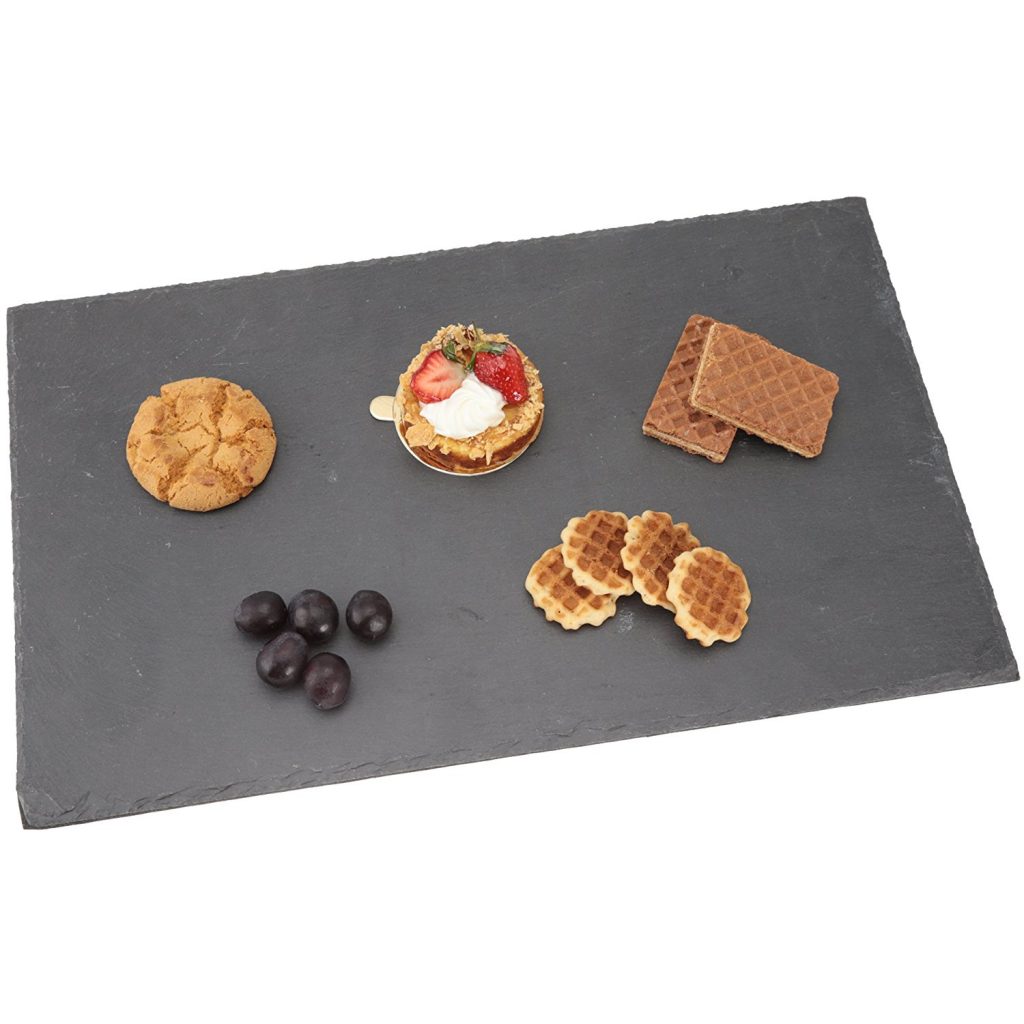 Learn The Basics
Tiles used specifically for food are also advertised as slate cheeseboards. However whatever you choose to call them they are a generally available in square, rectangular, or hexagonal shapes. Although some may even be circular.
And while slate is naturally stain-resistant slate tiles for food are often pre-treated by the manufacturer with mineral oil, which is food-safe, to prevent any future staining. You can always treat them with oil on your own as well.
Most tiles will normally come with either a non-slip backing or attached feet so that they will remain flat and in place when put down on the table. When  you're cleaning up, they can be wiped clean or washed in the sink with a mild cleaner.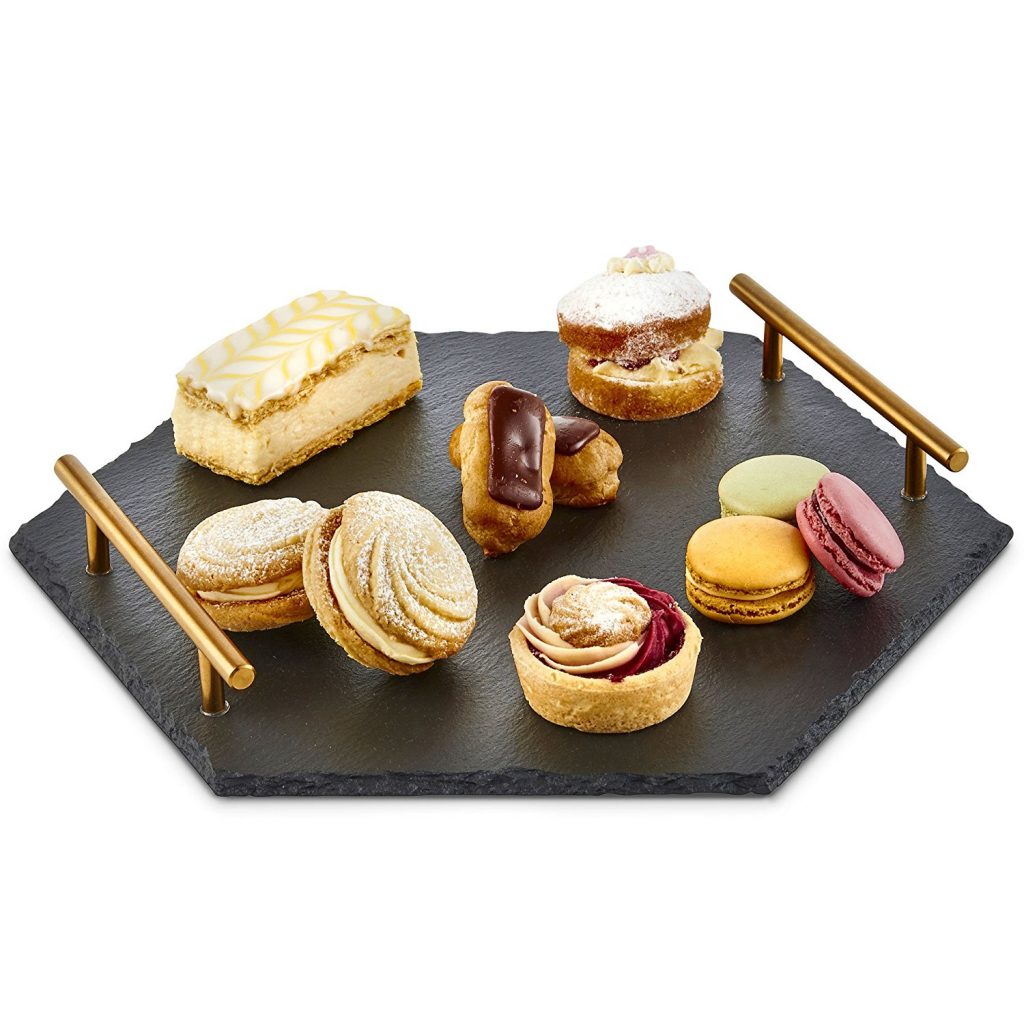 Do You Want Extras?
Some tiles may have extra features such as being dishwasher-safe which can save you time cleaning. Others may have attached handles for easy carrying. Soapstone chalk is also sometimes included with tiles.
Because soapstone is made up of magnesium it can be used to write on the surface of tiles without producing chalk dust so it's totally safe to use around food. For a more personalized touch, some manufacturers will even offer the option of engraving your tiles with a special message, writing, or logo.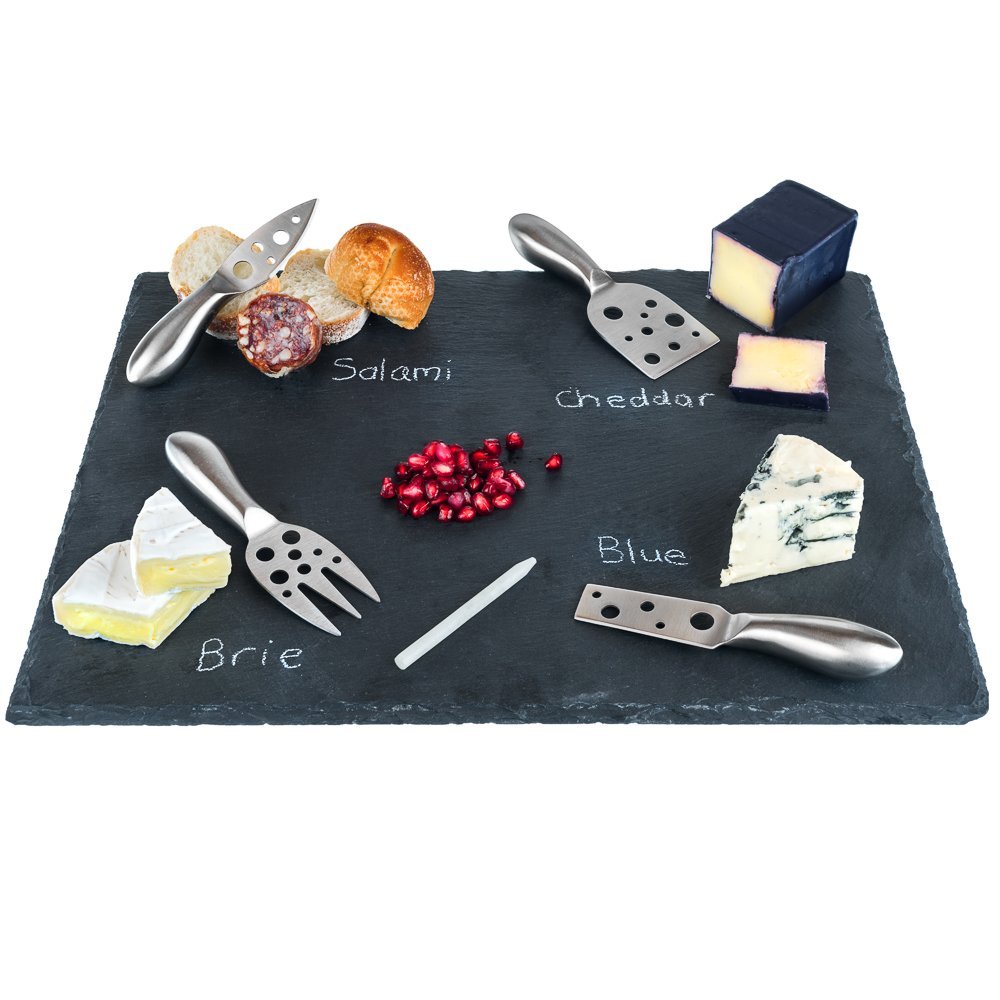 Best Uses
Framing your food with stone always makes a big impression. The dark color of slate can be taken advantage of as well. By using your tiles with foods that are light in color the contrast can really make your presentation pop.
Typically people use slate tiles for food like cheese, crackers, sushi, cured meats, dried fruits, vegetables, and tapas. Don't forget dips and sauces though along with desserts of all types. You may also want to use your tiles as coasters for your guest's drinks or as stunning stone placemats.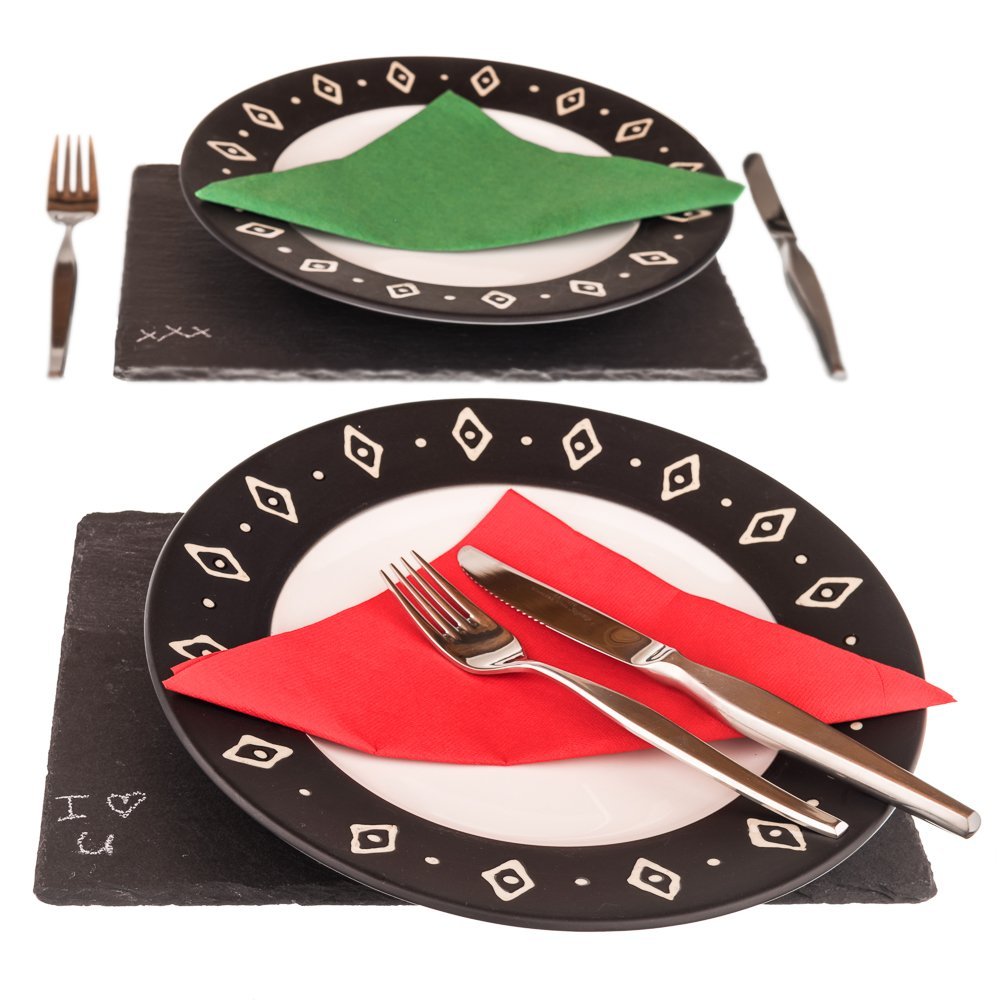 Other Tile Options
There are a few other tile options that can be a used in combination with food. Himalayan salt tile for example can be used as a serving platter and even as a cooking surface as well. For those who prefer pizza with a delicious crispy crust pizza oven tiles are another choice.
When you want a one-of-a-kind natural presentation using slates tiles for serving food is a fun and unique way to go that your guests will be sure to enjoy and of course remember.
Click Here Now to start shopping for Slate Tiles for Serving Food!