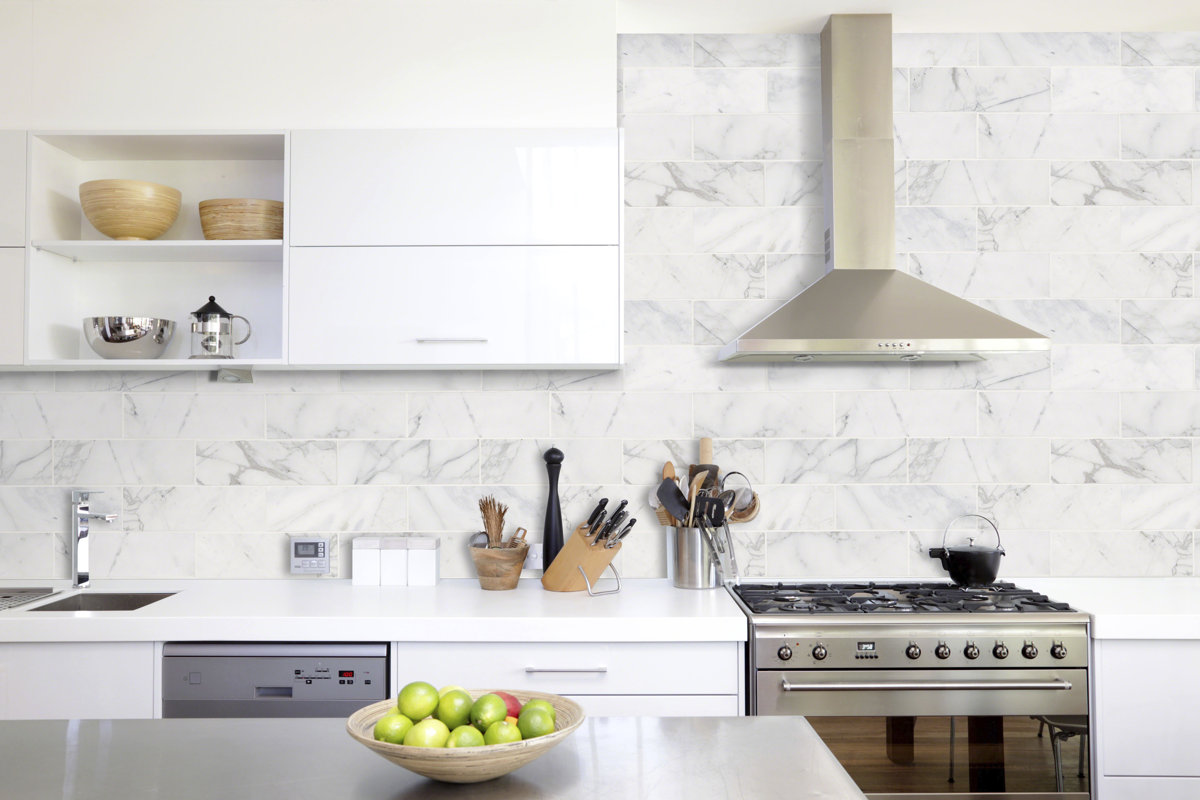 The material you choose for your backsplash can have a huge influence on the entire look and feel of the the room in which it is installed. For this reason many homeowners choose to go with natural stone. Tiles made from stone come in many varieties to help you accomplish your goals and here are some the top picks to help ensure you get stunning results.
Stone Mosaic Backsplash
Mosaic tiles are a unique option that anyone interested  in stone  should consider. They allow you to enjoy the beauty of stone on a smaller scale and in layouts that would otherwise be painstaking to install in such a tiny size. Each individual tile is made up of miniature tiles that are already pre-set in just about any of the tile patterns you could desire.
They are attached to a mesh backing which makes installation easy and ensures all the individual tiles are perfectly lined up and in place. Mosaics are luckily available in just about all types of stone and even mixtures of stone and other materials so you can use them to design a stone backsplash in virtually any style, color, or theme.
Pebble Stone Backsplash
While all stone backsplashes have their own one-of-a-kind look, this is a fun backsplash idea that can really show off what natural stone has to offer in a way that is a little different. Normally tiles made from stone are cut from a stone slab. A pebble stone backsplash however uses a large amount of whole pebbles or stones.
These are not just installed randomly even though it may appear so. This type of backsplash actually uses pebble tiles which have a mesh back similar to mosaics, to which all of the stones are already attached making them easy to install.
The pebbles themselves often come from exotic countries like Indonesia and are available in colors ranging from white all the way to black. Pebble tile can be found with the full body of the pebbles for a three dimensional effect, sliced so that they are flat and smooth, or even cut and positioned so that they appear to be stacked.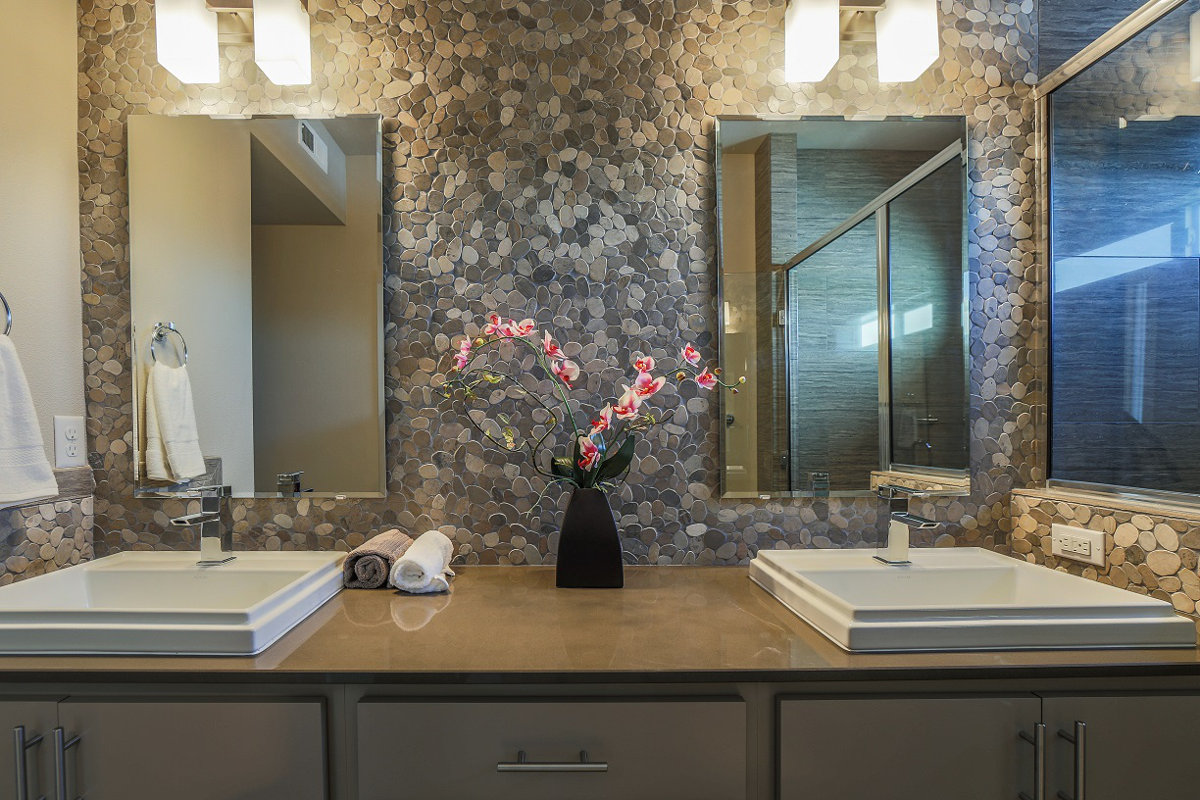 Stacked Stone Backsplash
As you could guess from the paragraph above, pebble tile can be used to create a stacked stone backsplash but so can many other materials. They are often made by using brick shaped tiles cut from stones like sandstone, quartzite, and slate. Stacked stone tiles are often installed in varying lengths and sizes to accentuate their natural look and diversity.
By using different thicknesses adjacent tiles extend from the wall in uneven distances which can be quite dramatic. But of course you could always go with something more uniform if you choose. The edges of the tiles are meant to be rough and uneven to show their texture and portray a rustic look.
Split faced slate tiles are especially well known for this and may be the just what you are looking for if you would like to install a grey stone backsplash. Unlike most other options stacked stones don't generally use grout because the spaces between the tiles are so thin.
Travertine Stone Backsplash
Typically found in brown or cream travertine has been a favorite for use on the floor both indoors and out for a long time. But it also makes for an ideal backsplash material as well. A type of limestone, it is known for its distinct pitted surface which can be filled in or left in its natural state depending on which you prefer.
Travertine tiles are known for creating backsplashes that have a country yet at the same time very high-end feel. Because this material comes in neutral colors it can effortlessly blend with kitchen cabinets made from wood and also other types of stone.
Don't be afraid to use travertine with granite counter tops, onyx tile, or marble. Whether you choose mosaics, subway tile, or something square travertine will guarantee that your backsplash makes a big impact.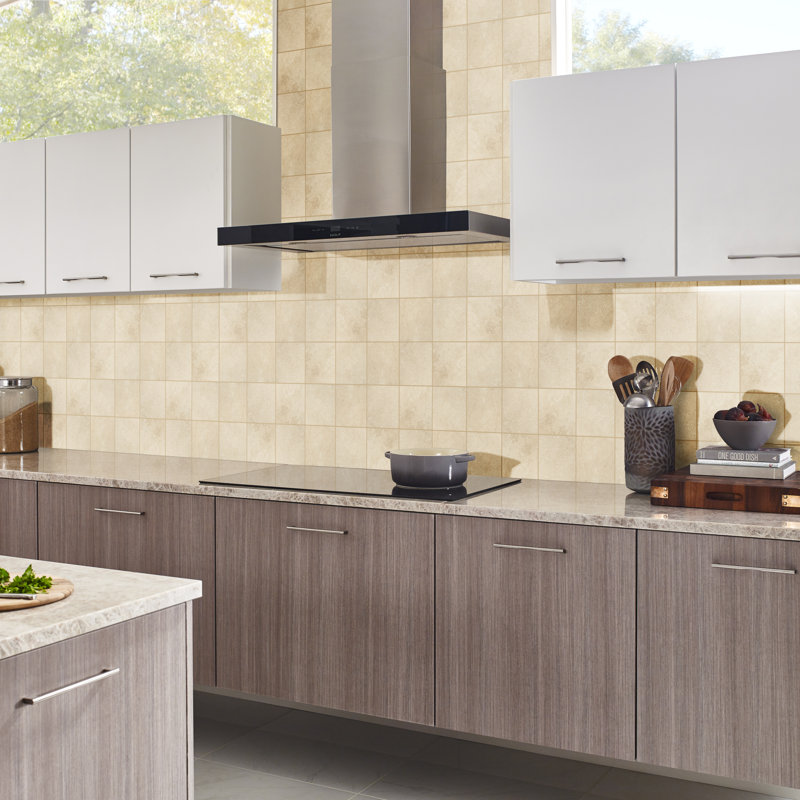 Glass And Stone Backsplash 
While it may not be the first material combination to come to mind, glass and stone work amazingly well together. Glass tiles are renowned for their luminous qualities and ease of cleaning.
When glass is used with stones like travertine and marble it can make for a backsplash that really helps to bring together all the elements in the room regardless of whether it's the kitchen or bathroom.
The easiest way to go about making one is without a doubt by using mosaic tiles. The combination of glass and stone can also make an excellent choice for tile borders too.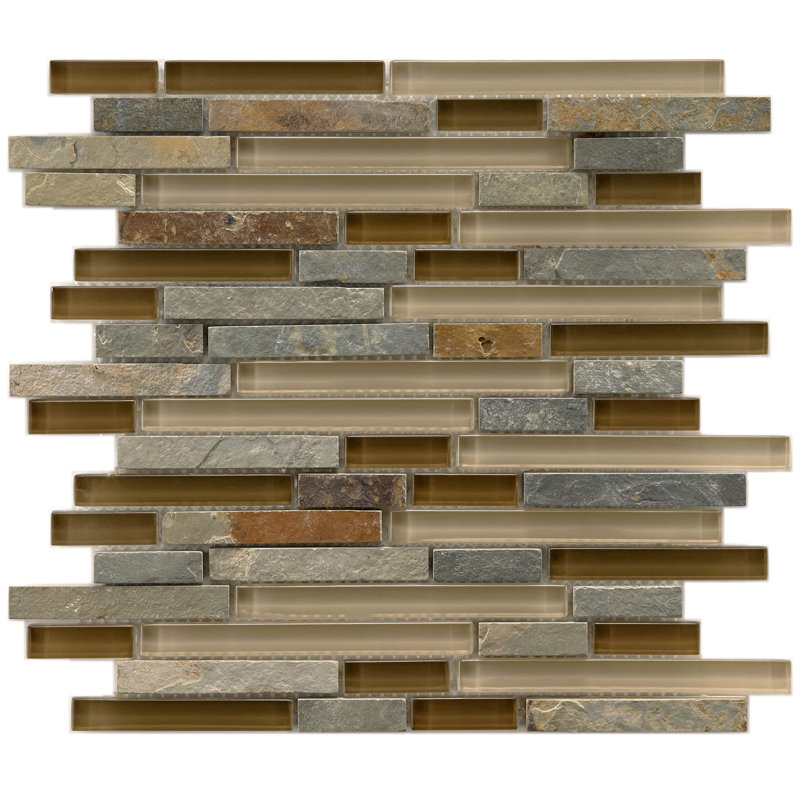 Tumbled Stone Backsplash
Stone tiles come in many finishes, and tumbled is one of them. These are literally tumbled in a drum and exposed to chemicals and aggregates in order to make them look much older.
This is often the finish of choice if you are going for a vintage or antique style look or just prefer the appearance of  weathered stone. A tumbled finish will also hide grime and dust better than something which is polished and glossy.
White Stone Backsplash
Backsplashes can be outstanding places to add something that a room is missing. Often when a kitchen or bathroom doesn't get much light a great solution is to use white tiles on your backsplash. And when you want a bright and clean look that is also stone, more often than not the best material for the job is marble.
This is one of the most luxurious looking of all tile materials and when used on the backsplash will always impress. There are many shades of white marble to choose from and of course options with contrasting veins running through them.
Since marble tiles come in such a huge range of colors, they can also be a gorgeous choice for a black stone backsplash or even be used to make one that is red, grey, green, or pink for that matter.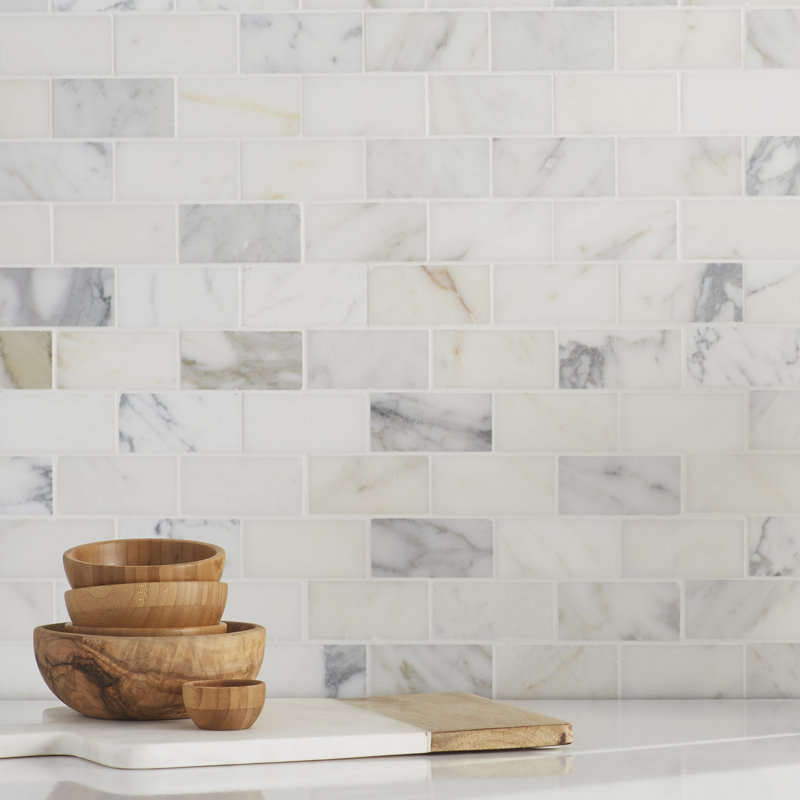 Faux Stone Backsplash 
Authentic natural stone may not be everybody. It might not fit your budget or you may simply like how it looks but want something easier to maintain. There are a few faux choices to pick from if this is the case. Porcelain tiles are very tough and can take dye extremely well.
This along with the fact that they can be manufactured to have a texture that looks just like authentic stone means that they can be used as an alternative that is very similar in appearance. Concrete tiles too can be made to look almost the same as real stone.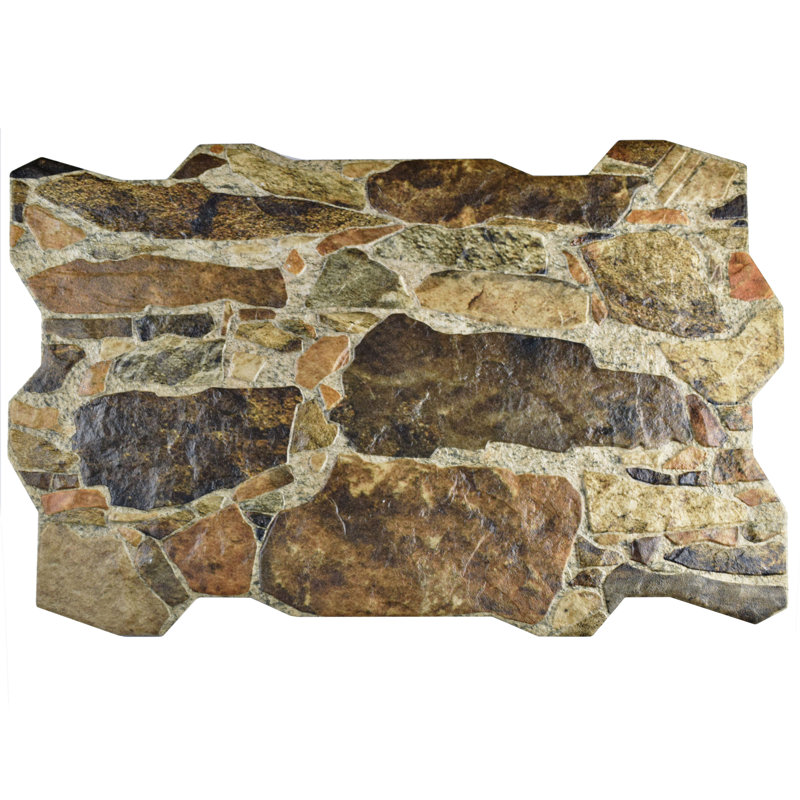 Peel And Stick Stone Backsplash
Peel and stick tiles with a stone print will give you the look of real tiles but without the maintenance, installation costs, or grout. They can often be placed right over your existing backsplash tiles without having to rip anything out. Many of these however can't be used in high-heat areas.
An even more realistic and durable option are stone veneer backsplash panels. Each panels is often made up of multiple tiles that  have a thin veneer of real stone on the surface. Because they are not solid stone all the way through you get the look of authentic stone but without the price.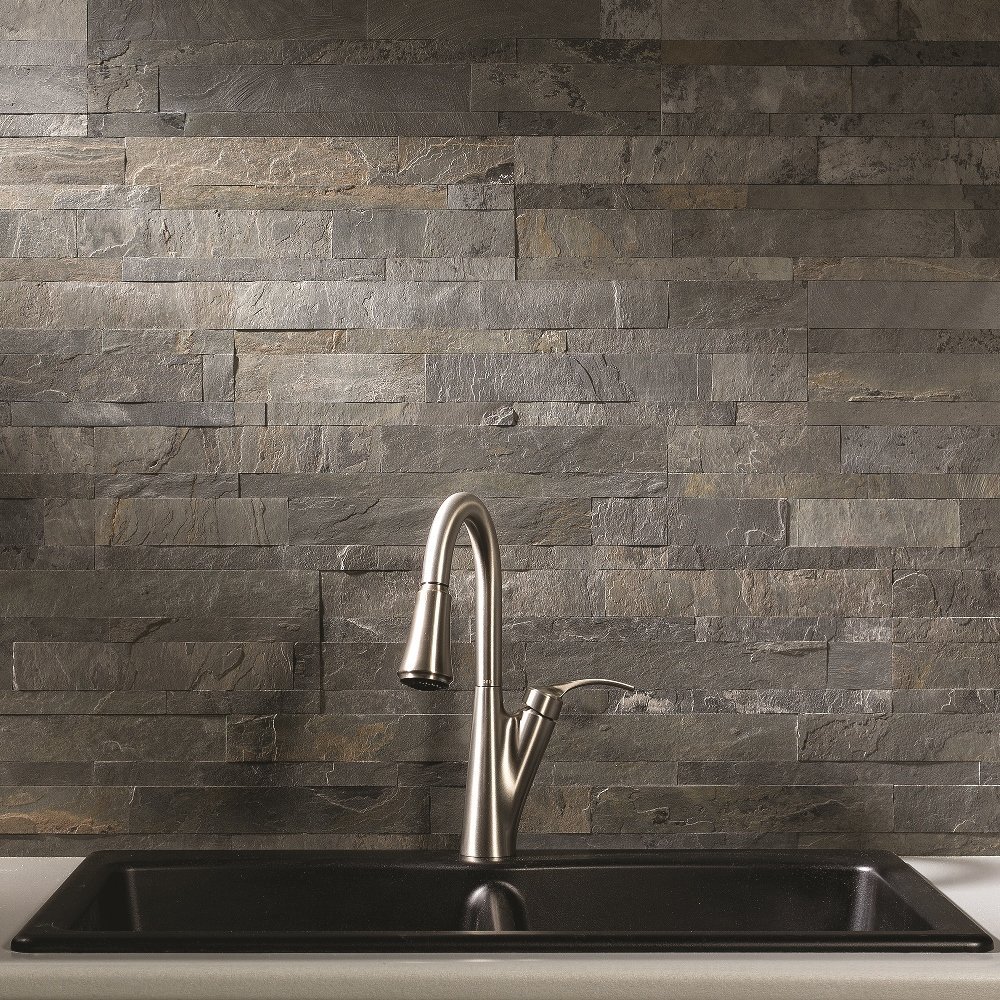 When planning your project be sure to check out the stone backsplash options listed above. Whether used in the kitchen or bathroom they will be sure to improve the look of your home dramatically.
Click Here Now to start shopping for Stone Backsplash Tiles!