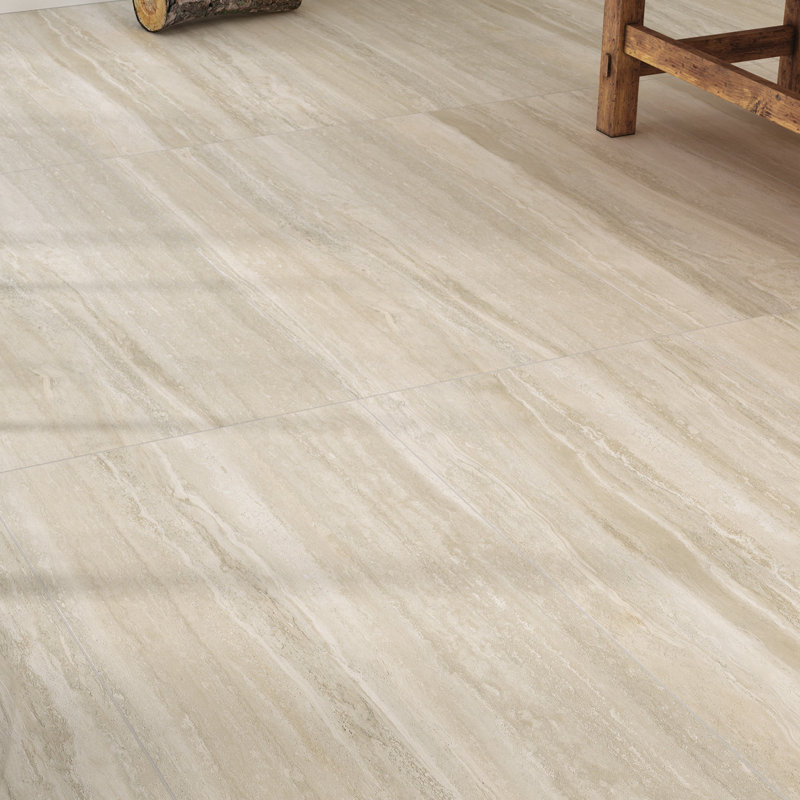 It's very easy to fall in love with the appearance of travertine. Yet, you don't have to purchase real stone to get it. Travertine look porcelain tile is an alternative that has many benefits that are sure to impress and here are some of the best.
A Fraction Of The Cost Of Stone
Authentic stone tile can be expensive. This often puts it outside the budget of many consumers. While travertine is considered mid-range in price when compared to other stone choices, porcelain is always cheaper.
This means you can tile even large spaces for much less. Porcelain also happens to be lighter in weight which can help you to save on the cost of shipping too. In contrast, real travertine can be very heavy which may add to its total price.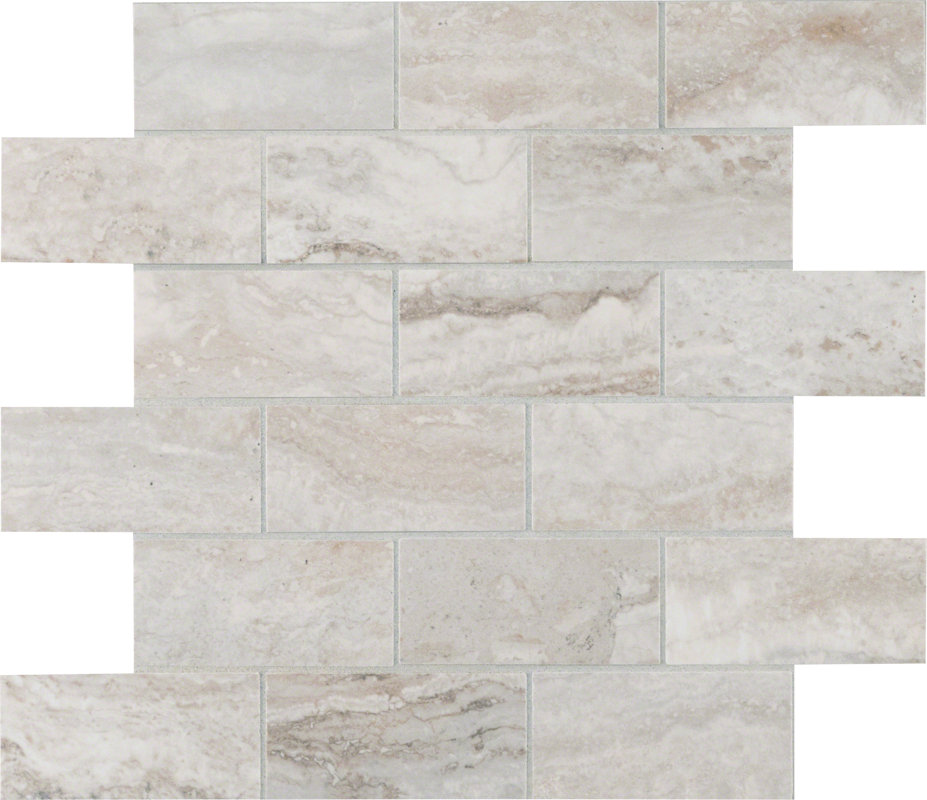 Easier Installations
Working with stone is not the expertise of every professional. However porcelain is lighter and easier to install. It's also easier to deal with when you need to cut often only requiring a simple snap tile cutter or even pair of tile nippers depending on what needs to be done.
These user-friendly advantages also make travertine look porcelain tile a smarter choice for the homeowner who wants to do some DIY but that doesn't have a lot of experience with stone in particular.
Great For Wet Areas
While travertine is often used in wet areas it does need to be sealed. It has tiny pits in its surface as a result of escaping gases during its formation. These pits are part of the charm of travertine, but can easily trap water, moisture, and dirt.
Because of this travertine tiles need periodic sealing to protect them. In contrast tile made from porcelain is naturally resistant to staining, water, and moisture.
So you won't have to deal with maintaining it in the shower, on bathroom floors, or other wet areas.  Some of the best travertine look porcelain tile choices for slippery spaces have a non-slip grip to help prevent accidents as well.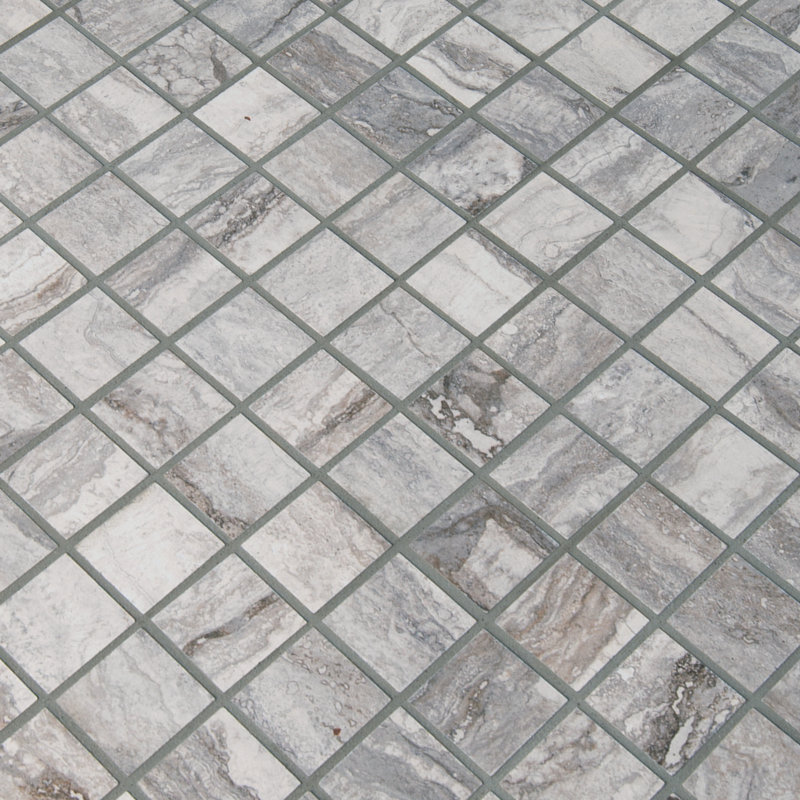 A High Traffic Choice
Porcelain tile is fired at extremely high temperatures during the manufacturing process. This helps to create a material that is dense and very strong. So you can install your tiles in high traffic areas or spaces that get a lot of use without having to worry about expensive repairs or damage.
Outdoors With Ease
Real travertine is one of the most popular tile materials for creating outdoor patios and surrounding swimming pools. However when used in cold temperatures the freezing and thawing may cause tiles to crack.
The denseness and very low water absorption rate of porcelain makes it an ideal material for the outdoors and even in areas that have freezing temperatures without a problem.
Travertine look porcelain floor tile can be used to create your dream patio space, surround your pool with the warmth of stone, or lavish walkways and steps. An added benefit is that because it is impervious to staining you can use it in spaces like your outdoor kitchen or grilling area without a second thought.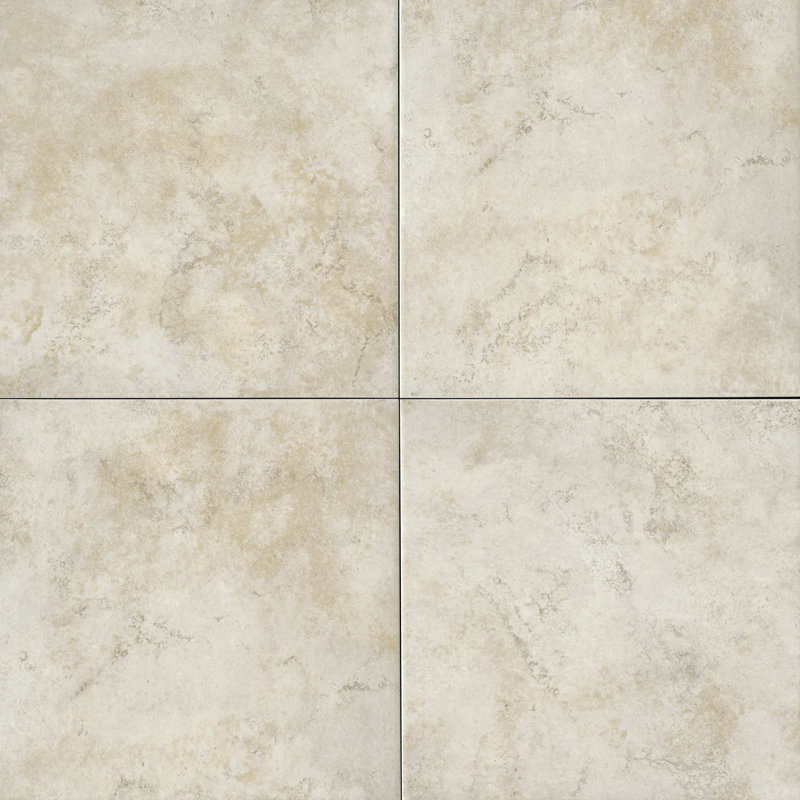 Fool The Eyes  
While there are other materials used to make travertine look tiles, porcelain is considered to be the most realistic. Porcelain tile takes dyes unbelievably well and can therefore be produced in all the true to life colors and tones that represent travertine.
The surface of the tile can also be printed so that it appears to have all the natural variation and even texture of real stone as well. Details like veining are often added for extra realism and beauty.
And of course you'll easily be able to find tile in all the same finishes as real stone such as honed, polished, or tumbled travertine look porcelain tile just to name a few.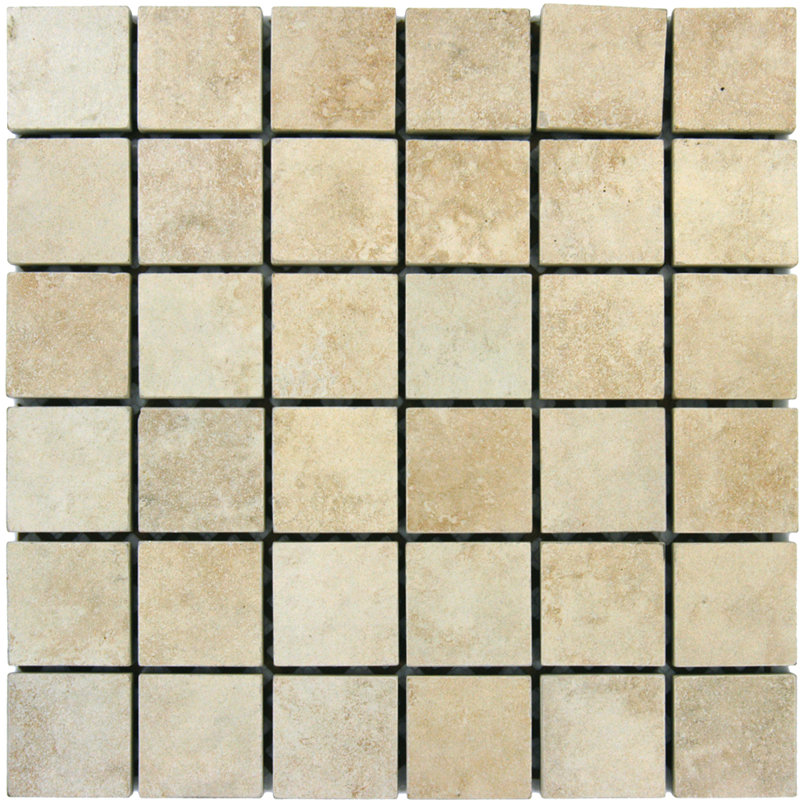 If you're a fan of travertine but prefer the many benefits of porcelain, travertine look porcelain tile is the perfect solution. Be prepared for these advantages and more with this convenient and economical alternative.
Click Here Now to start shopping for Travertine Look Porcelain Tile!