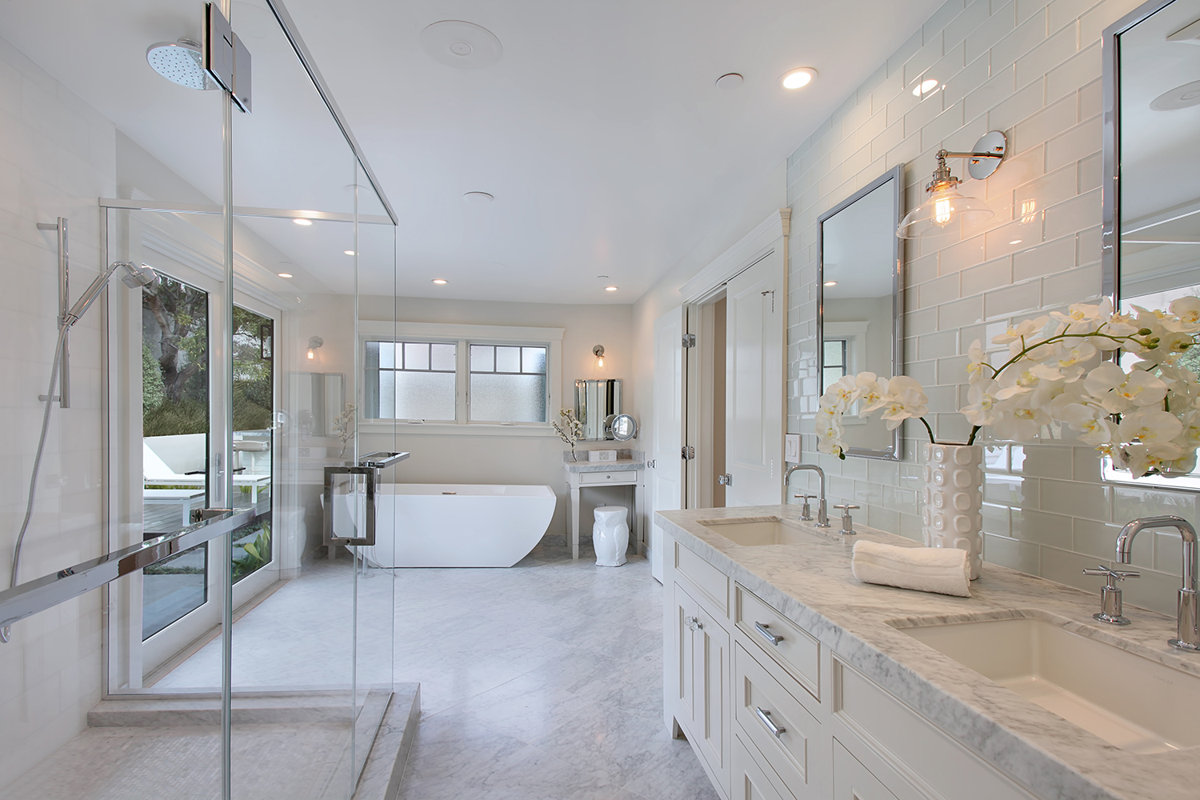 There are an endless amount of tile options to pick from when planning your project. But you can't overlook the many advantages of those made from natural stone. If you don't know just how special they are, here is a taste of what they can offer.
Work Of Art
When it comes to being unique, stone of course standouts over all other materials. While you can purchase tiles made from stone that look identical to each other if that's what you need, most consumers choose to use stone purposely because each tile has its own appearance that is truly one-of-a-kind.
Not only will they have totally unique markings, but their colors and shades can really range too. Many types of stone will have different colors and shades even within the same tile. And don't forget about texture either, many choices such as slate tiles are available with a surface that is uneven and very rustic looking.
Instant Luxury
Stone tiles always add a luxurious feel wherever they are installed. Options like marble, granite, and travertine are especially well-known for this. However, just about all stone materials will make the space where they are added look much more high-end. And this is true whether you are using them in a vintage, contemporary or modern style room or outdoor area.
Improve The Value Of Your Home
The visual and functional benefits of adding tiles made from stone to your home of course will be enjoyed by you. But they also are very appealing to buyers if the time comes when you'd like to sell. For this reason a new stone tile installation is not just an upgrade but an investment.
Abilities That Work
Other than their looks each type of stone has different traits which make them well-suited for use in and around the home. For example because of its extreme toughness and resistance to high-heat granite is perfect for use on backsplashes, counters, and for fireplace tiles.
Travertine on the other hand can handle exposure to extreme weather conditions and therefore is an ideal material when you need outdoor tiles. But of course every type of stone offers something different.
Simply Because They're Natural
There's just something special about using natural materials to adorn your living space. They can really make you appreciate what Mother Nature has to offer. When you consider all of the processes and just how much time each stone from which the tiles were cut took to form, it can leave you in awe.
These are only some of the many benefits you can expect from natural stone tiles. Remember each variety of stone does have its own special qualities so you will want to take some time and check out the different options.
Click Here Now to start shopping for Natural Stone Tiles!