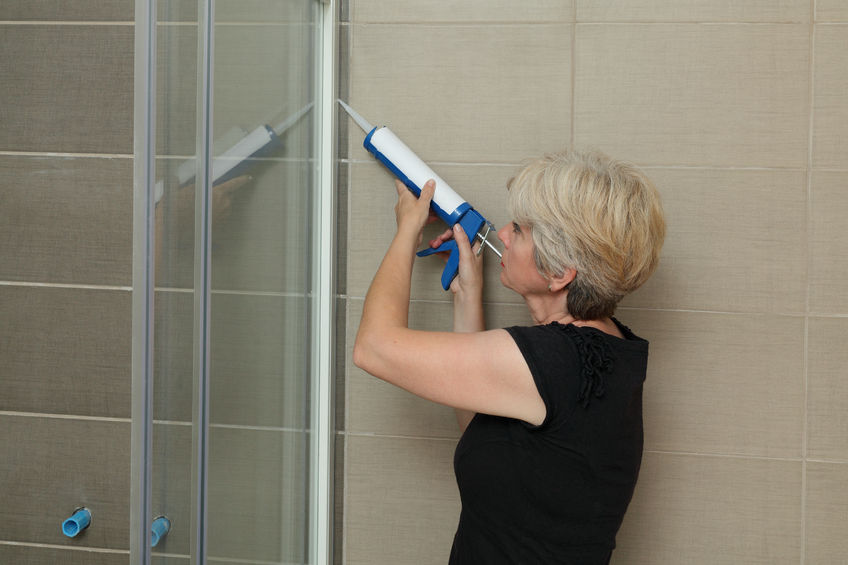 Adding tile to your home is always a smart decision and one that will add to its looks and function. However sometimes problems may arise after the job has been completed. Without a doubt two of the most frequent are both cracked tile joints and cracked tiles. Here is what you need to know about dealing with both.
Cracked Tile Joints
Cracks in the joints of a tile project are a very common problem especially when the job is done by someone who is not a professional. That often times means the DIY homeowner who wants to save a few bucks or build some experience doing it themselves.
The problem almost always is that instead of using a flexible caulk or sealant to fill in transition areas they instead used hard tile grout.
Spaces such as where floor tiles meet the wall, where the tiles meet the rim or face of the tub, and the inside corners of tub surrounds are all typical areas where cracking occurs. These spots require an expansion joint made from a flexible material, not your standard tile grout as it will eventually be just about guaranteed to crack.
If this is the case, do not fill in the cracks with more grout, as this will just lead to more cracking in the future. You will need to remove any existing grout and fill in the area with caulk or sealant.
If your cracked tile joints are not where the tile meets another material but in the main body of the project, it usually means that your tile grout was not mixed properly. In order to fix this you must remove it and re-grout.
Cracked Tile
The tiles themselves can also become cracked and for a variety of different reasons. The easiest to deal with are tiles that have become cracked or broken from a heavy object falling on them. You can find out how to solve this by reading our article on tile removal.
Other reasons for cracking can be: the tiles are installed over expansion joints, on top of more than one material, or on a setting bed that is too flexible for them. For all of these you will need to remove the damaged tiles and deal with the structural problem below.
Usually by adding an isolation membrane over the area, replacing the tiles, and then using caulk or sealant around those tiles instead of grout, you can effectively minimize the chance of cracks occurring in the future.
There's no need for cracked joints or tile to be an eyesore. With the advice above you'll be able to deal with either or both so that they don't develop into a larger future problem. And of course if you don't have the skills, be sure to consult a tile professional.
Click Here Now to start shopping for Tiling Supplies and Tools!