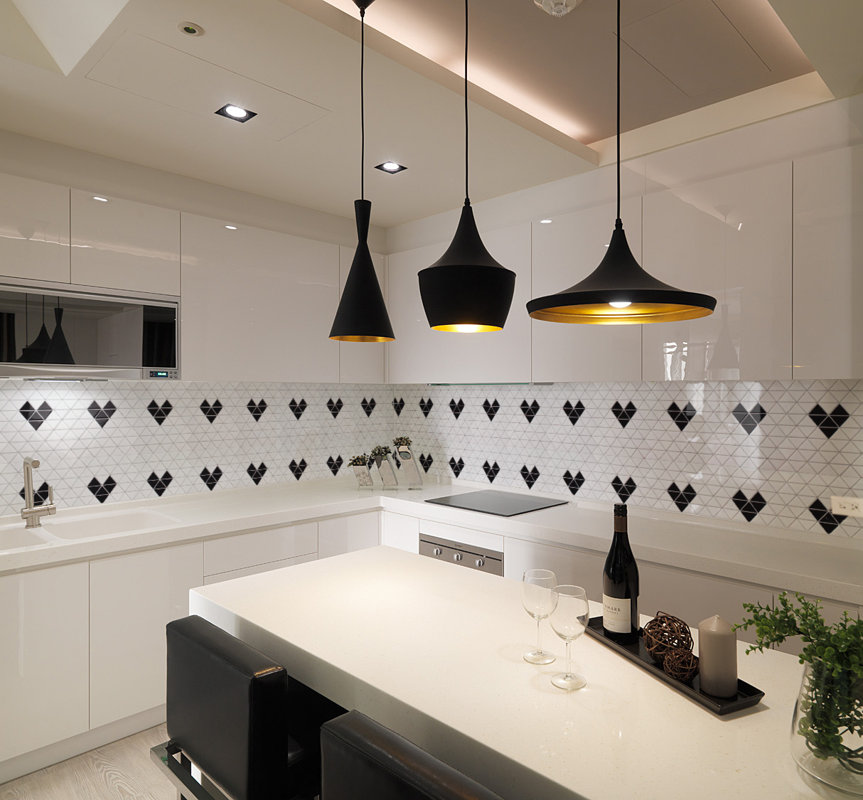 Just like in life, with tile it can often pay to think outside the box, or should we say square. There are many other shapes to choose from rather than the square and rectangular options you normally see, such as hearts. That being said here are the best ways to bring heart tile into your space.
There is no better way to grab attention and add personality than with uniquely shaped tile. Heart shaped tiles are a fun and totally different choice that the majority of people don't even realize is a choice at all.
Of course hearts symbolize love which is something we all may want to add a little more of in our lives even if it's on the walls or floors. There are a couple of different options to choose from when you want to add this upbeat shape to your home.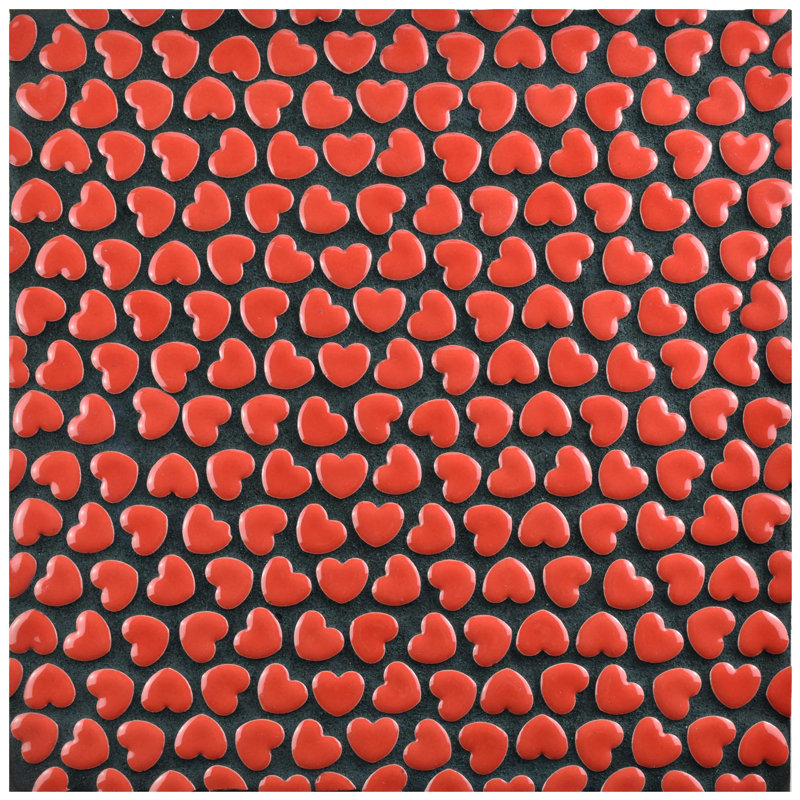 Heart Shaped Mosaic Tiles
Mosaic tiles are designed not just for looks but also for easy installation. Each one is made up of a square mesh backing with many small tiles attached. These smaller tiles are typically made from ceramic or porcelain.
The backing keeps them all perfectly placed and spaced for the best look possible. It makes installation easy instead of the painstaking task it would be if you had to set each one individually.
Some heart mosaic tiles are made up of miniature hearts while others actually use different shapes such as triangles for example, to form the image of a hearts. Regardless of which type you prefer mosaics are a convenient choice for walls, backsplashes, floors, showers and more.
One of the best tricks to using them is to choose a tile grout color that totally contrasts the color of your hearts. This will work to outline their shape and not just make them stand out but really pop.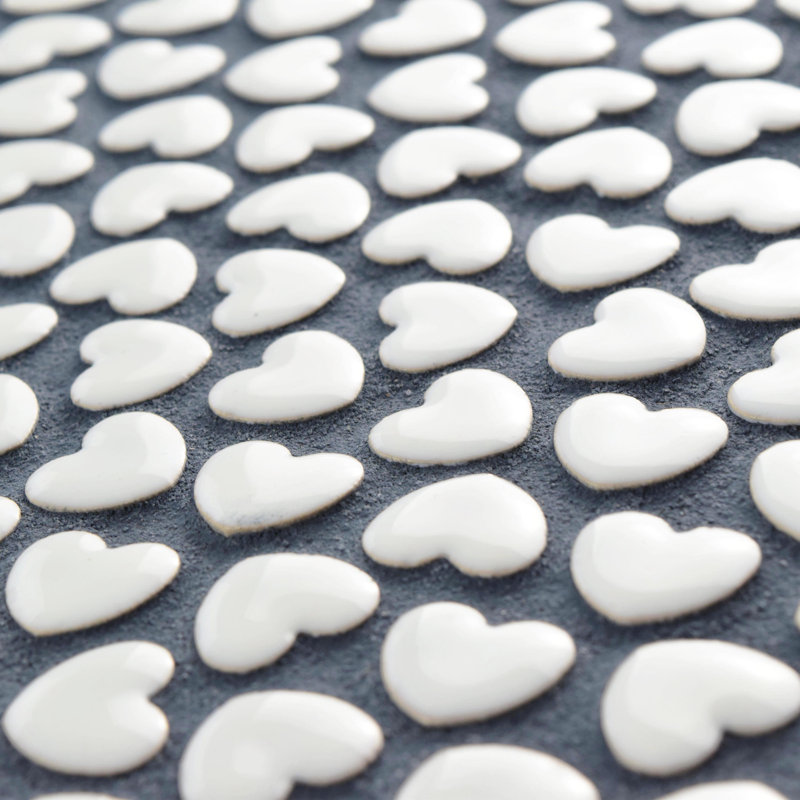 Mosaic Art Tiles
While the name sounds similar to the type mentioned above, these are miniature heart tiles that are not attached to a mesh backing. They are used by artists to create custom mosaic artwork. These little tiles are often sold in various amounts, sizes, styles, and colors.
Sometimes they come in a mixture of all of these which can be ideal when you'd like to create project of heart tiles that has varying types. You can also use small individual mosaic heart tiles for all types of crafting.
They are often used to make cards for loved ones and especially for Valentine's Day. But they also are ideal for things like scrapbooking and jewelry making. And these little tiles can be used to decorate all types of items from picture frames and mason jars to keepsake boxes.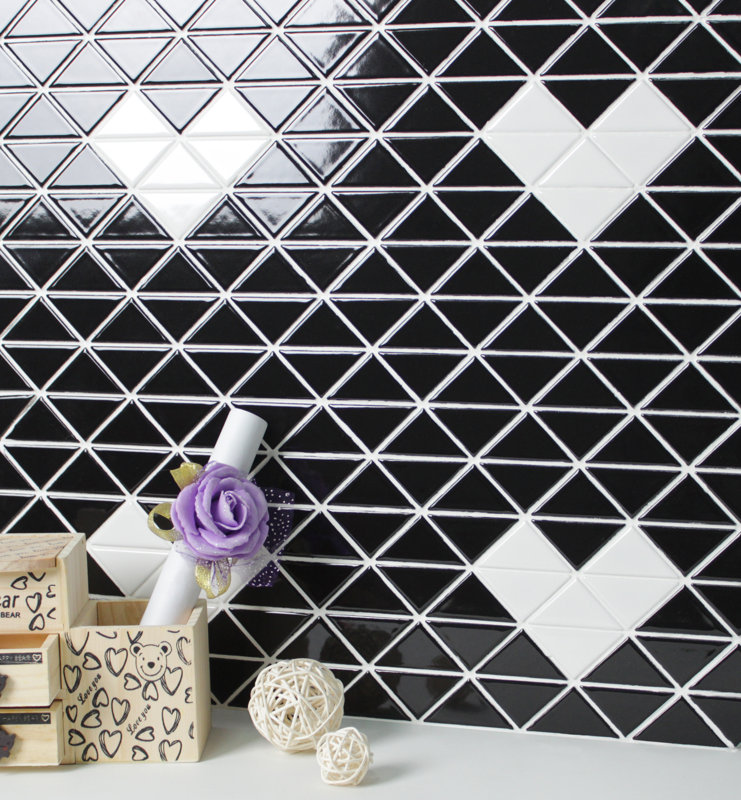 Heart-Themed Art Tiles
Typically square, but sometimes made in other shapes, heart-themed art tiles are designed and individually hand-painted by artists. They feature images of hearts in a variety of different and creative ways.
Some tiles may also be handmade as well. If you are able to contact the artist directly you may be able to have them personalized with specific details or even created and designed to your needs. Heart-themed options can be used as gifts, coasters, wall hangings, or accent tiles that add some love to your current installations.
Heart Shaped Tile Stencils
With the help of a stencil you can create the look of heart shaped tiles on your walls or floors without actually purchasing any tiles at all. Stencils will have heart shapes already cut out and spaced in a way that is attractive to the eye.
All you need to do is line them up and paint over them. Heart shaped tile stencils can be a lot of fun particularly if you love DIY projects. They are also a great way to save some cash when you don't need an actual tiled surface.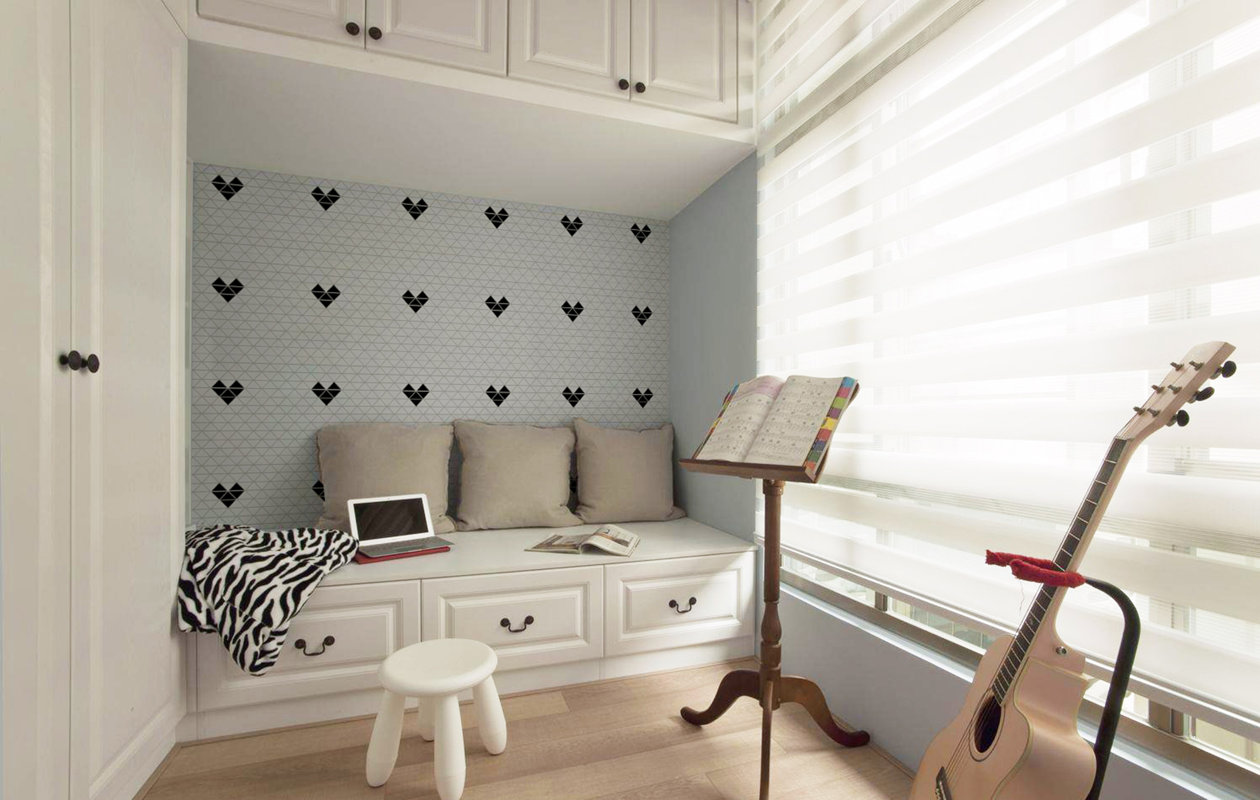 There you have it, the top heart tile choices. With these options there's something for just about everyone who wants to enjoy this not so common tile shape.
Click Here Now to start shopping for Heart Tile!