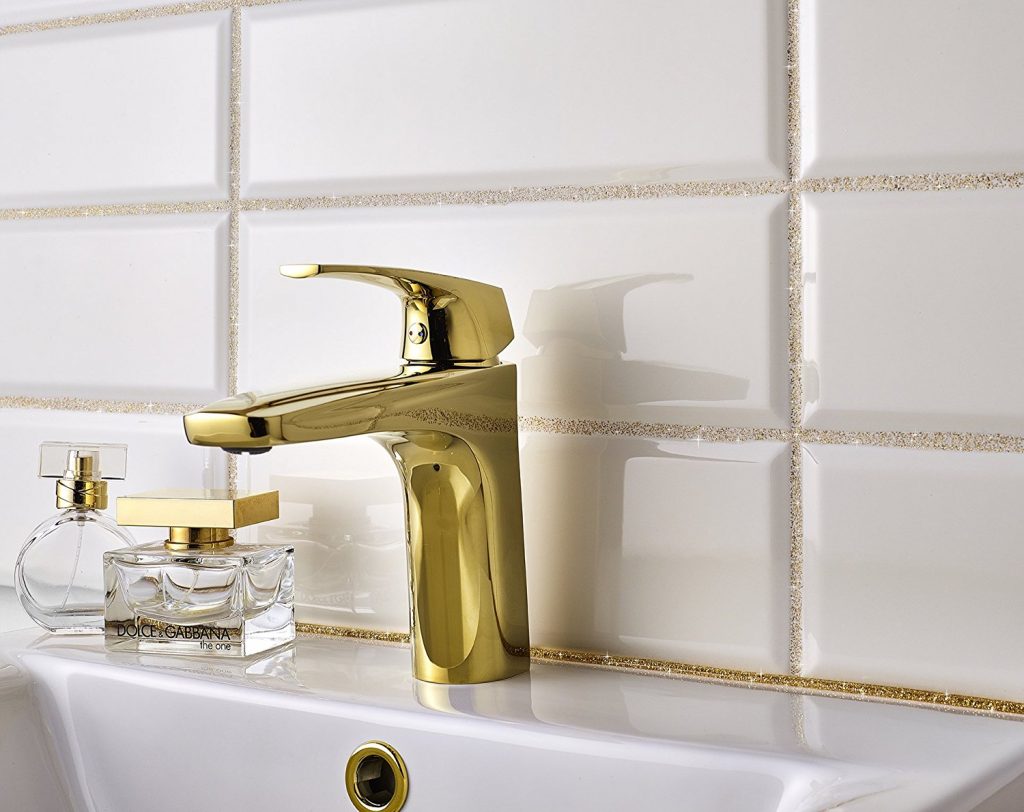 How can you bring your dull-looking grout to life and make it sparkle and glimmer with style? With glitter grout of course! Here's what you need to know about this wildly popular new option that's taking walls and floors by storm.
Standard Grout Has A Drawback
Water and moisture can damage a tile installation, especially when they get into the backing of the tiles. Tile grout protects against them. It is used to seal the spaces between the tiles and at the same time to help secure them to their base. Standard grout, does an excellent job but it is designed for function first and not beauty.  
What Is Glitter Grout And What Can It Do For You?
Imagine your tiles surrounded by grout lines that are sparkling and shimmering in the light. Glitter grout will turn your installation into a glamorous and glistening display but you will need to know the basics things before getting started.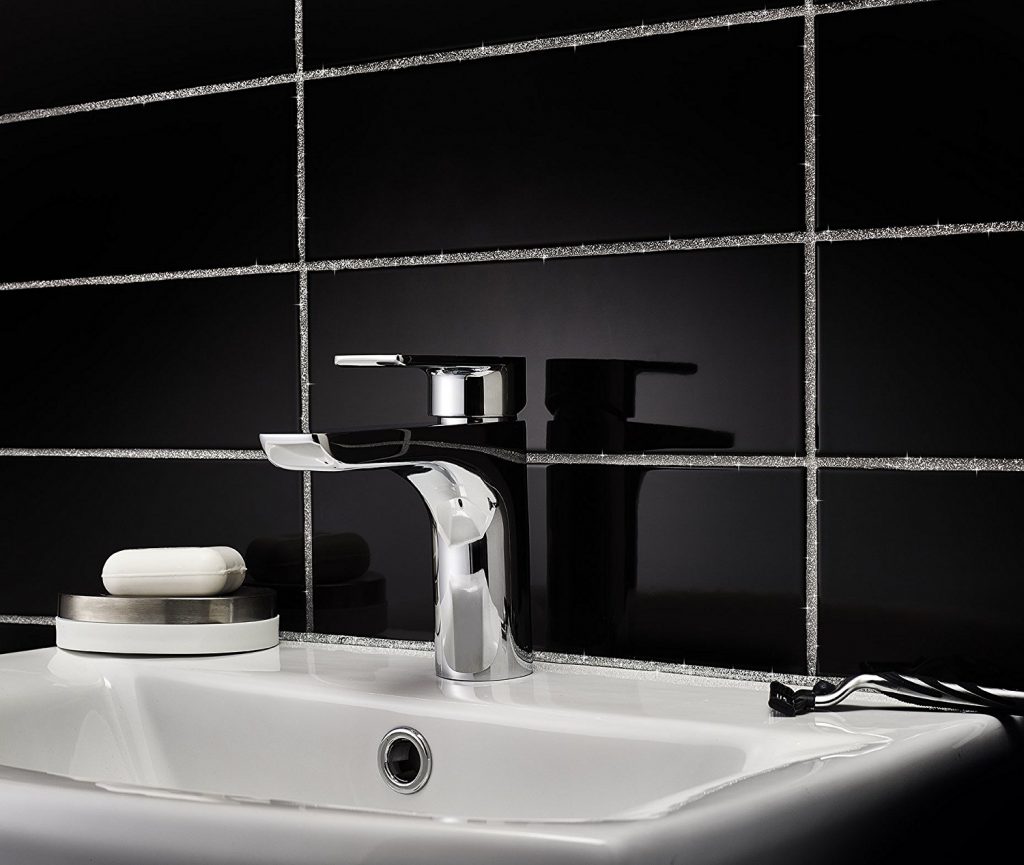 There are actually two types. The first is really a glitter grout additive. This variety is usually sold in bags and is mixed with your standard grout before it is applied. Each bag will come with specific directions on how much glitter you need to add to how much grout.
If you would like to do a bit of DIY you definitely don't need to be a pro to use an additive on your own, even if you only have minimal experience. While you do have to mix them, additives are inexpensive, easy to clean up after using, and allow you to mix to your exact preferences.
(It is always smart to test out how your grout looks after you mix it. This will help you to get a feel for just how glittery you like it and whether or not you would like to add more.)
The second type is ready mixed glitter grout. This is grout that has been already pre-mixed with glitter. While this type may cost more it is ready to go right out of the container so there is no extra work needed and is just as easy to work with as standard grout.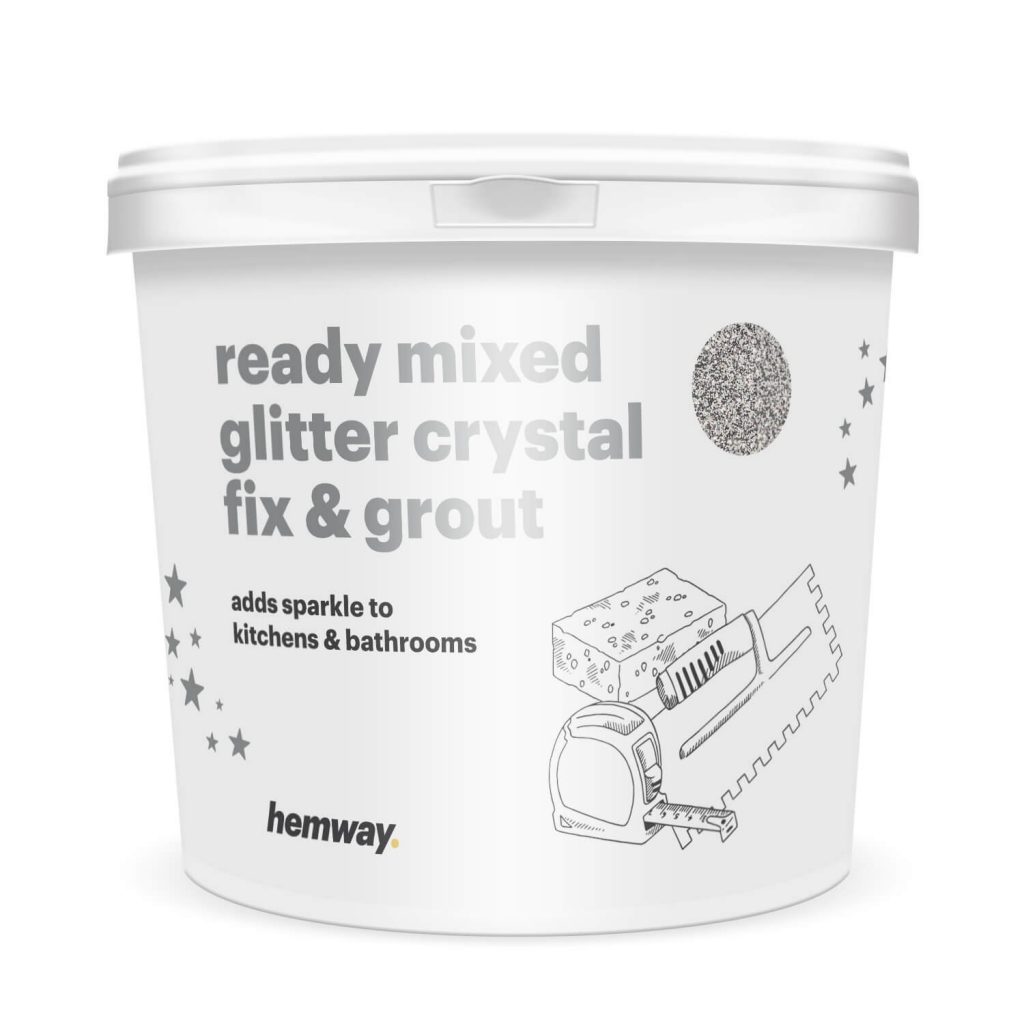 Not Your Standard Glitter
The glitter used in both types is not the same as what you'd see in an art supply store. Both varieties use glitter that is specifically manufactured so that it's heat and water-resistant, won't bleed or rust, and is non-toxic for pets and children. So you don't want to try and make your own glitter grout from regular glitter.
Colors That Span The Spectrum   
Fortunately for consumers there are many different colors to choose from so you won't have any problem finding something that works with your exact space, needs, and preferences. Really every color and shade from white all the way to black is an option.
Pink, red, blue, and green glitter grout too, are all popular choices. There are even metallic colors such as silver, bronze, and gold glitter grout which can really make an impression. Some companies also offer certain colors in a holographic glitter that will sparkle with a rainbow-like effect in the light.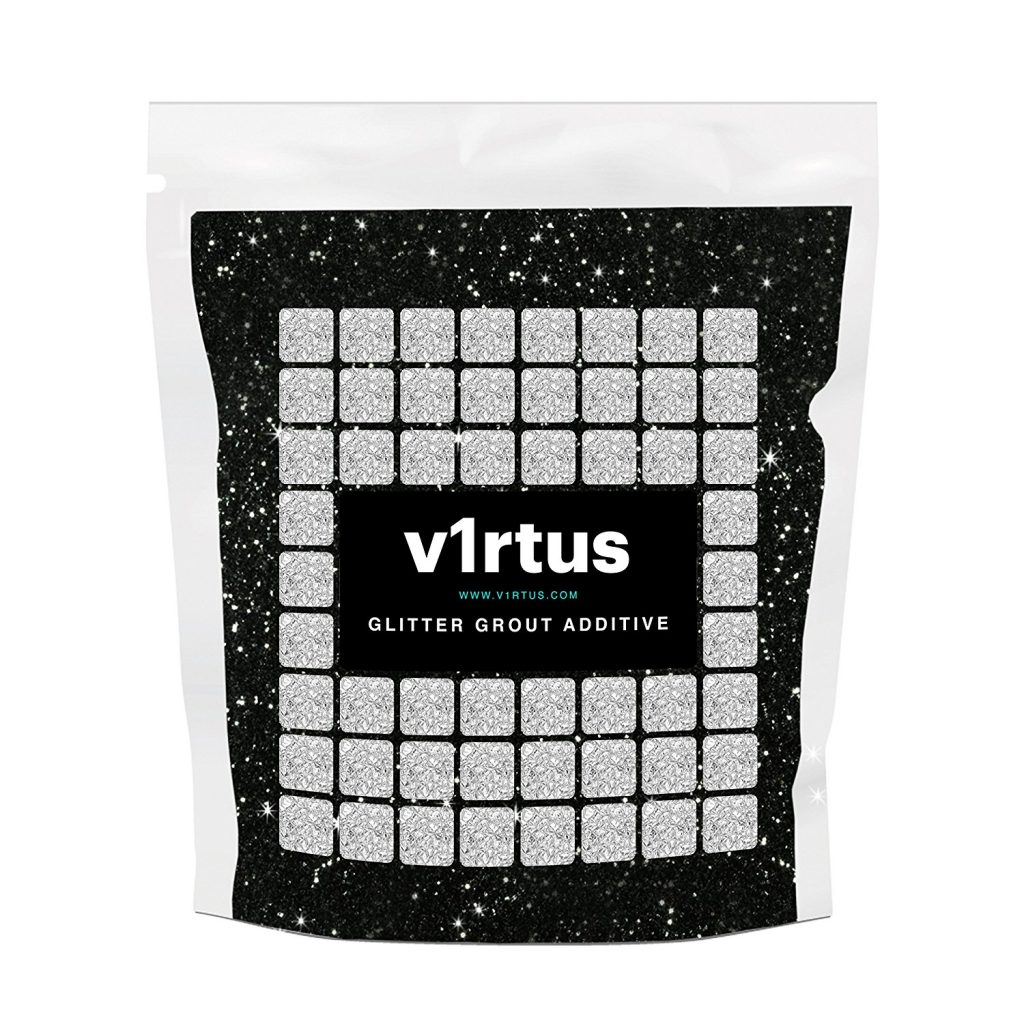 Where Can You Use It?
Since it is heat and water-resistant you can use it anywhere that standard grout can be used. So whether you'd like to create a dazzling glitter grout backsplash in your kitchen or bathroom, shower surround, fireplace, or wall space it's your chance to get creative.
And of course don't overlook using glitter grout for tiles on the floor either. When using it you aren't limited to a specific style, regardless of whether you are working with a space or trying to create a space that is more vintage, modern, contemporary, or even something rustic.
Top Strategies and Tips For Stunning Results
Now that you know the basics, it's time to learn some of the smartest and easiest ways to use glitter grout to get the results you want.
Stay Small: While the thought of making all your tiled spaces sparkle is tempting, this type of grout is best used to grab attention and focus it on a specific location. With more expansive spaces and rooms the effect is not nearly as dramatic.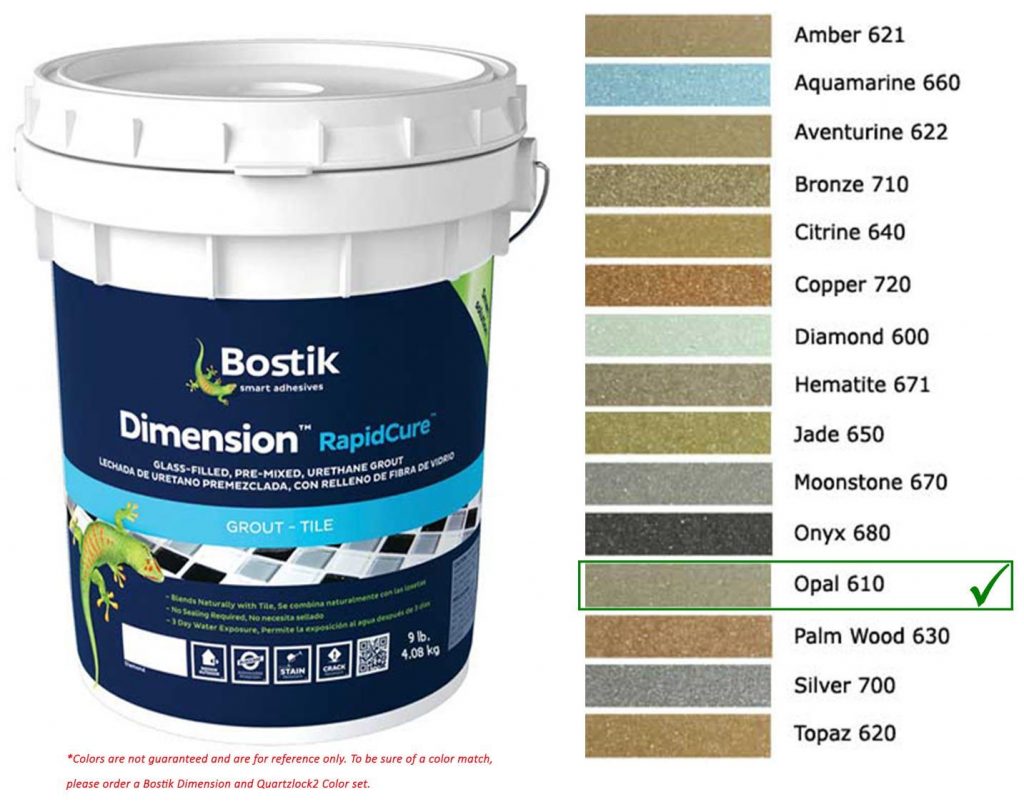 So stick with smaller areas such as backsplashes, feature walls, or the fireplace surround to make sure you grout packs the maximum punch. Smaller size rooms are an option too. For instance, a glitter grout bathroom where you're surrounded by glistening grout on all sides could be a winning idea as long as the room is limited in size.
Even Smaller And More Specific: You may want to take the concept of staying small to another level by using your grout as a shimmering frame for specific tiles. If you have art, accent, or border tiles this could be a fabulous idea for bringing even more attention to them.
One Color Not Two: You can always use a glitter color that matches your tiles, but using the same color for both also can be incredibly attractive and add interest. The visual effect of a wall or floor full of black tiles for example, all of which that are framed with black glitter grout, could be breathtaking. You could also play on this by using two different shades of the same color.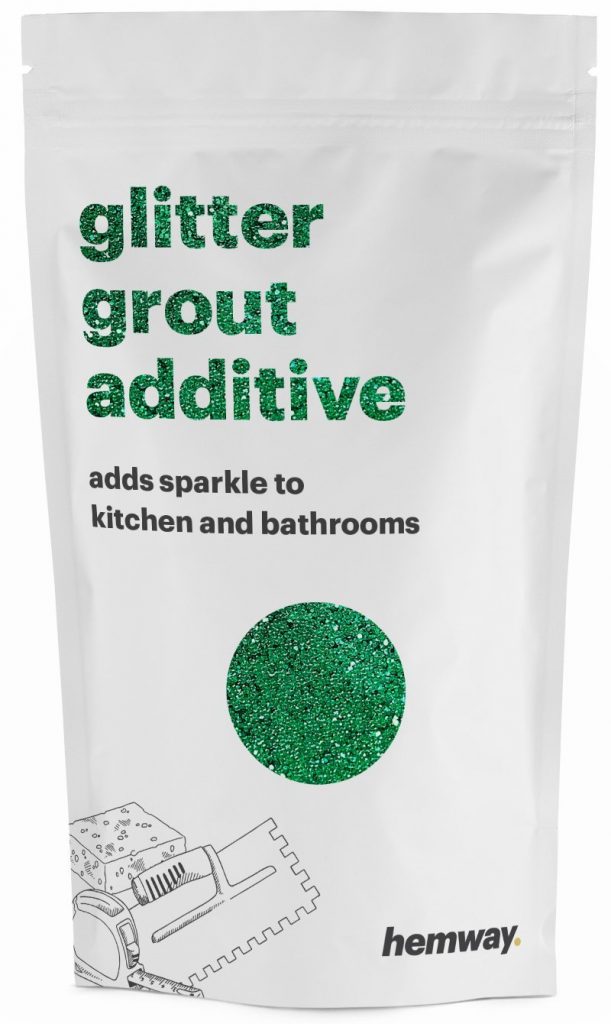 Capture Attention With Contrast: To make each individual tile really stand out, you can use a glitter color that totally contrasts your tiles. For instance, with black tiles you might want to try white glitter grout or silver.
Show Off Your Shapes: If you've ever wanted to experiment with tile shapes other than something square, glitter grout will give you the perfect way to put them on display. Hexagonal, round, rectangular, and more exotic choices like arabesque tile all will shine when surrounded by glitter.
Match Your Fixtures: Metallic glitter colors are perfect for matching the fixtures in your home and using them is one of the top ways you can really bring the look of your bathroom or kitchen together. So if you have silver faucets using silver glitter grout would be an easy choice.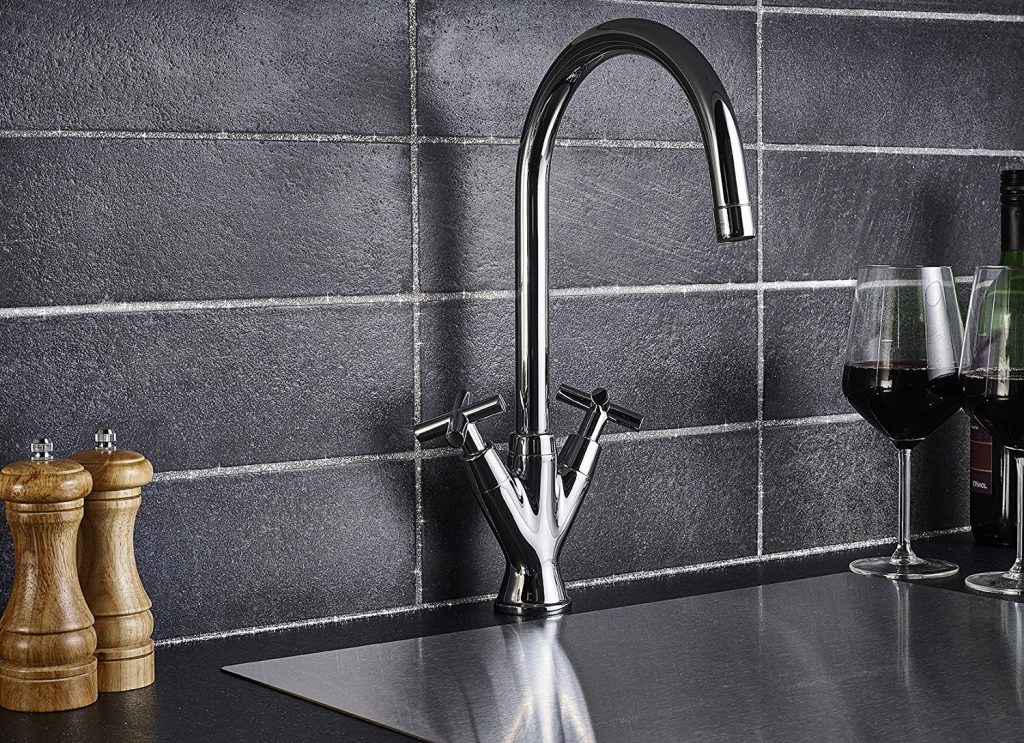 You're Not Limited With Materials: Glitter grout happens to work very well not just with porcelain and ceramic but different types of natural stone, pebble tiles, metal and especially glass. The translucence of glass makes it an excellent pairing that is widely used with glitter.
More Lines Equal More Glitter: By simply choosing a smaller tile size it will mean you have more grout lines which in turn equals more sparkle. For this reason mosaic tiles are a favorite choice.
A Glimmering Overload: If you would like as much sparkle as possible you can double down by using tiles that have a glittery or shimmering effect themselves. Some glass tiles are actually made with glitter inside the body of the tile. Mother of pearl tiles are another reflective way to go and are famous for their natural iridescence.
And there also some types of stone such as granite and quartz which have small reflective flecks in them. (You can even use a glitter grout backsplash to complement counter tops made from these stones.)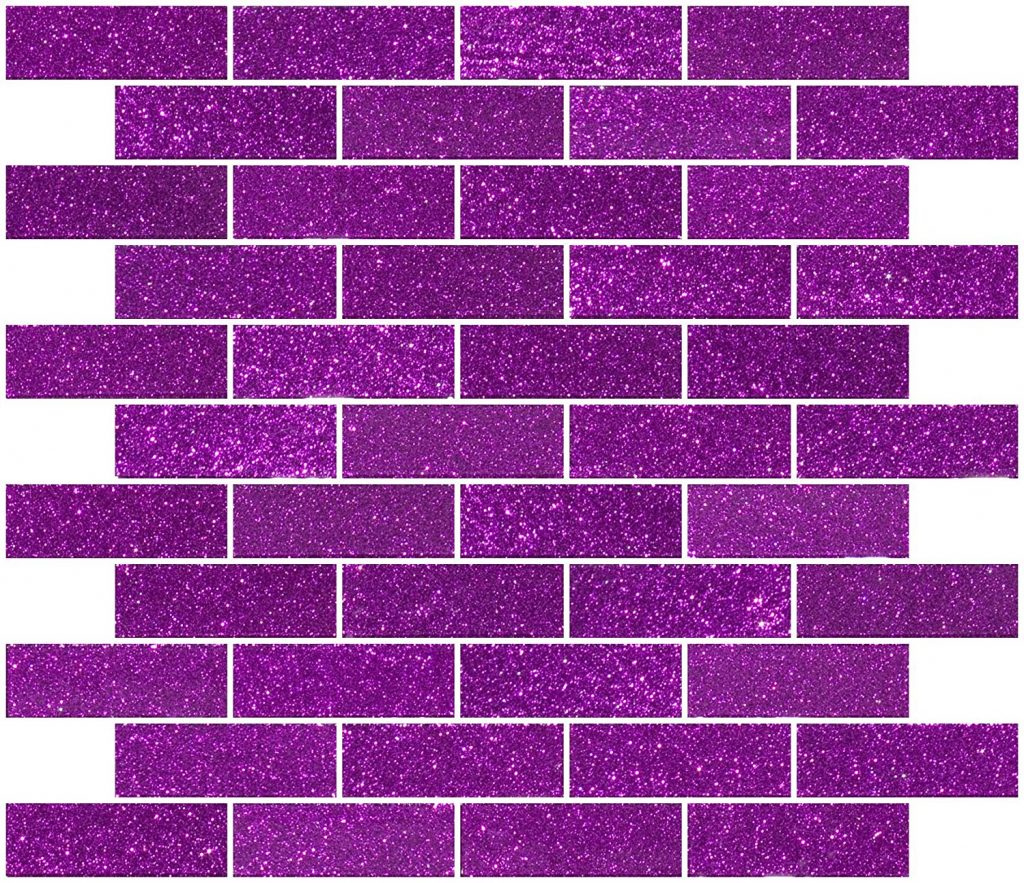 Complete The Effect: Glitter reflects light so if you can, you may want to position your lighting deliberately so that it is directly hitting your tiles and spotlighting them. Installing your tiles where they get natural light from a window can also work too.     
Where To Buy Glitter Grout 
You'll need to remember that this is one product that is not sold at all home stores, at least not yet. So when you are shopping for glitter grout Home depot, Lowes, and other local stores may not have much of a selection if any at all, although you might get lucky.
As of right now, shopping online is the easiest option. In addition to having some the cheapest prices on glitter grout Amazon also has one of the widest selections available anywhere.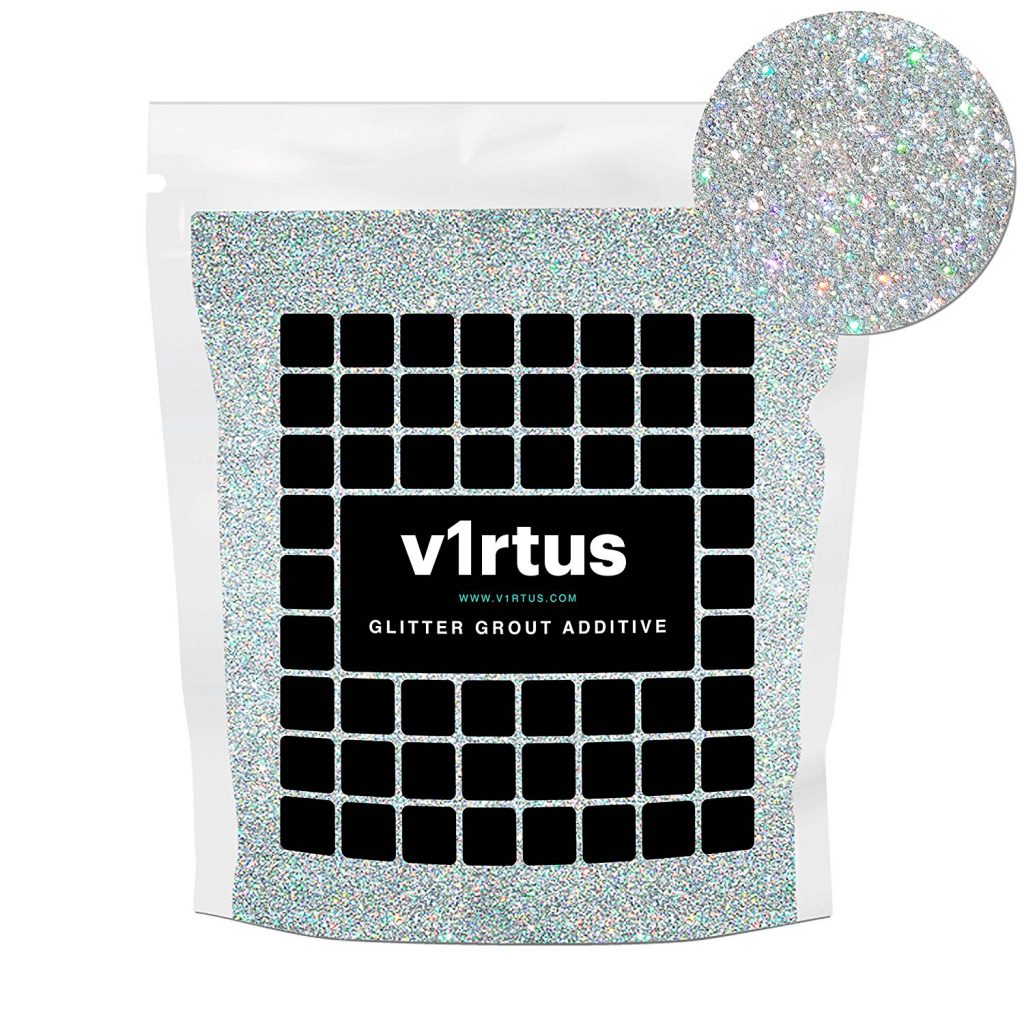 An added plus is that you can also use the images provided by sellers to help you choose the best color glitter for your installation. And don't forget to read the reviews as well. (That being said since it is still a relatively new product you're most likely not going to find an overwhelming amount of glitter grout reviews.)
With the info, tips and strategies you've just learned you're now ready to get started. You have no excuse not to take your grout lines from ordinary to sparkly and outstanding with glitter grout.
Click Here Now to start shopping for Glitter Grout!