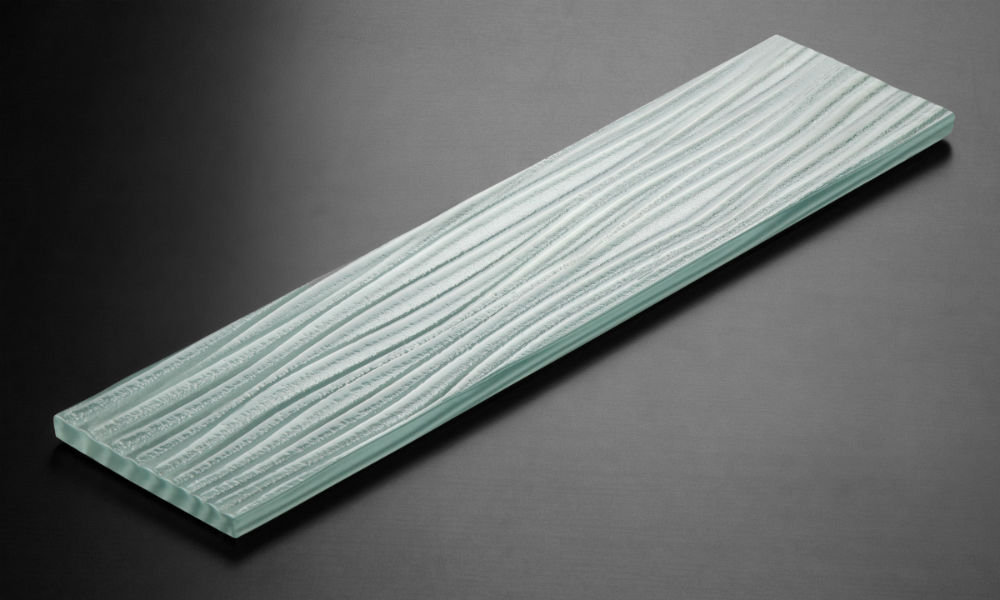 Decorative tile borders are a fantastic way to enhance the look of any tile installation. They can successfully be used in many different locations from the floor to the wall and always make for an eye-catching choice. Here's your quick guide to the basics.
Border Options To Look For 
Tile borders can be as simple or intricate as you like. A few square tiles are all it takes to get create a border on a budget. The most important thing to keep in mind is creating contrast. By picking colors and materials that contrast with the tiles next to them you will make sure you get the best results.
Many homeowners choose natural stone tile borders like travertine, marble, slate and onyx. But of course options like glass and stainless steel work very well too. Another choice is to go with ceramic or porcelain tiles that have designs, or images hand-painted on them.

Colors, patterns, images, materials, and tile shapes can all be used to add to the decoration of your borders. Of course don't forget about texture either. Adding a border made from pebble tile can make a statement that not only appeals to the eyes but to your sense of touch as well.
Listello tiles are yet another choice if you want something that provides texture as this luxurious looking option normally has raised designs. No article on borders would be complete without mentioning mosaic tiles as well.
Mosaics are a wonderful choice because they offer many different patterns and even images that are already pre-arranged and attached to a mesh backing for simple installation.

How And Where To Use Them
Define A Space 
Tile borders are an attractive way to clearly define spaces especially by their function such as with shower walls, kitchen and bathroom backsplashes, and counters. On floors they can be used to define certain areas or the room itself.
Add Excitement
One of the smartest ways to use them is as a way to breakup areas of solid color tiles. By doing so you can add some much needed excitement to spots that may seem dull or are in need of a desperate splash of color.
As  A Transition Space
A very common use is as a transition space for where tile meets another material. For example floor tile borders are often installed where tile meets hardwood flooring or where one room start and another begins. In hallways they are also used to help lead the eye into other rooms of the house.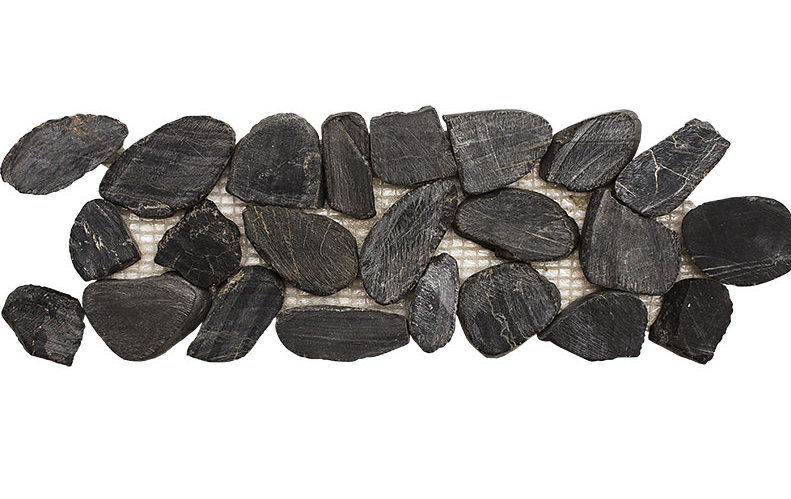 Create A Focal point
Since borders can be so striking they are a tool you can use to create a focal point. For feature walls especially in installations that already have natural stone adding decorative travertine tile borders can really add some serious visual appeal.
Frame A Medallion Or Tile Rug
Not only can border tiles be used as a focal point themselves but also to frame other focal points making them even more stunning. When installed so that they surround a tile medallion on the floor you are guaranteed to have results that instantly attract eyes and make a statement. Another application is to use them to frame a tile rug that will grab attention with ease.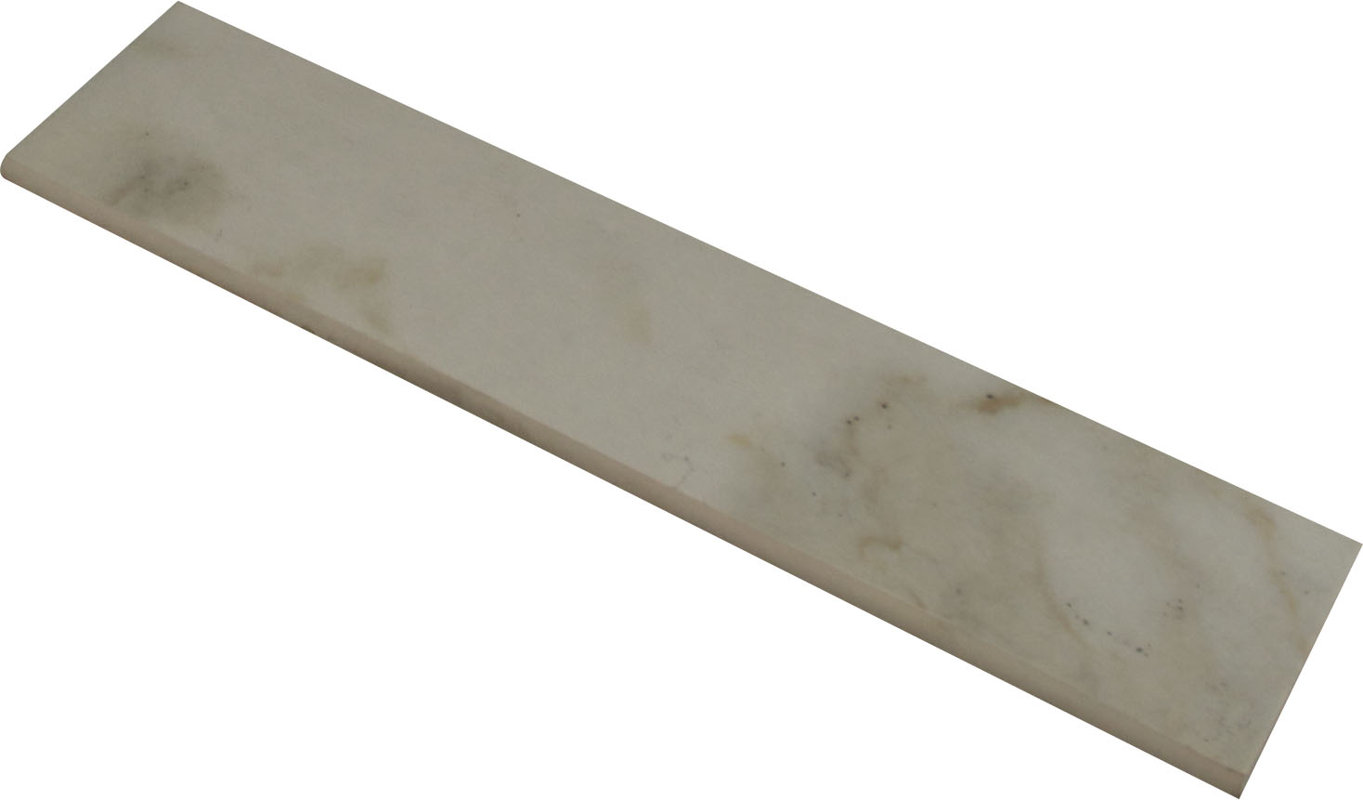 Use Images And Styles To Match
Tiles that have images or even scenes painted or printed on them are very popular too especially for use as wall tile borders in particular. Often times people will choose ones that have pictures of foods like vegetables and fruits on them for projects in the kitchen while for bathroom tile borders beach scenes and marine life seem to be more popular.
But of course you could always choose tiles that have animals, flowers or scenes you personally have a preference for. For complementing the theme or style of your room or home there are also an endless amount of patterns and motifs to choose from making it easy to match anything from southwestern to antique in theme.

Things To Remember
Before getting started there are a few things to keep in mind. For wall tile borders you'll have to be sure to plan around obstructions such as electrical outlets first especially if they are not installed yet.
Simply plan to add your border tiles either over or under them. On the floor it's normal to choose a different tile material for your border than the rest of your installation.
But don't forget because these border tiles will have to deal with the same foot traffic and use they should be a material that is equally as durable otherwise you will most likely end up with damaged, broken, or cracked tile. You'll also need to pick tiles which are the same thickness so that your floor is level and even to walk on.

Tile borders can be the perfect finishing touch to your project. With the info above you have all the knowledge you need to get started right and increase the look of your home with this fantastic option.
Click Here Now to start shopping for Tile Borders!