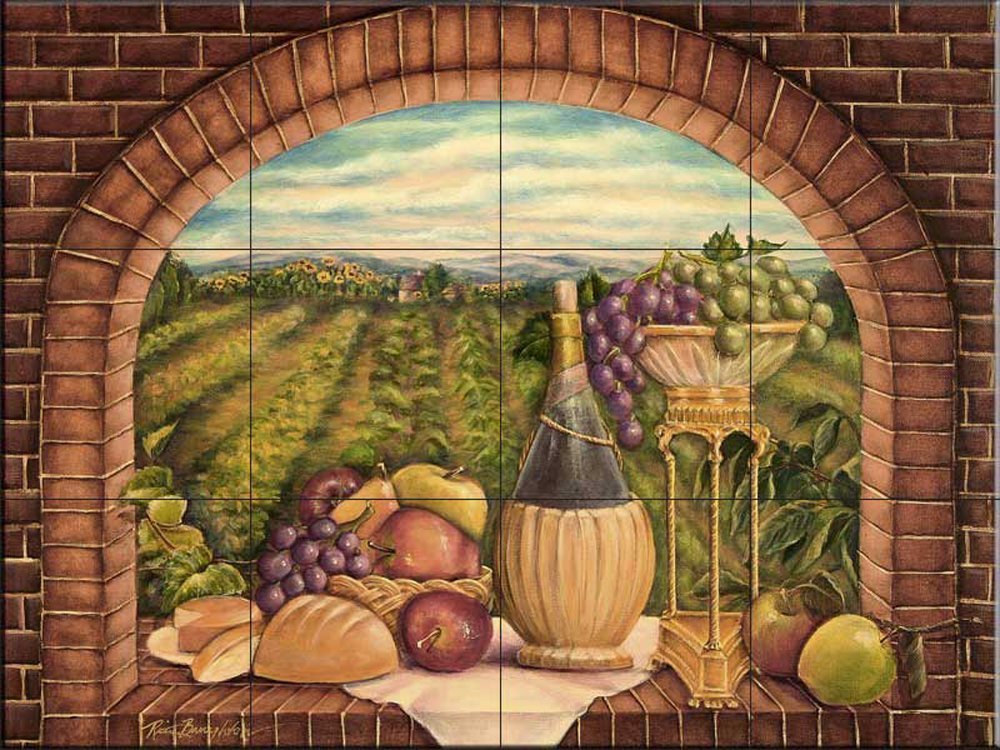 How do you liven up plain looking walls with as few tiles as possible? The answer is by choosing an option that always makes a big impact. And tile murals are guaranteed to do just that.
There are two main types of murals which are normally made from tile: ceramic and mosaic tile murals. And here are the basics along with some helpful tips to help you choose which will work best for you.
Ceramic Tile Murals
The most common variety are ceramic tile murals. These use multiple ceramic tiles that each have a part of a much larger image on them. When they are placed together in the right order they form gorgeous looking pictures or scenes. (They are usually numbered on the back or come with instructions so this is of course easy).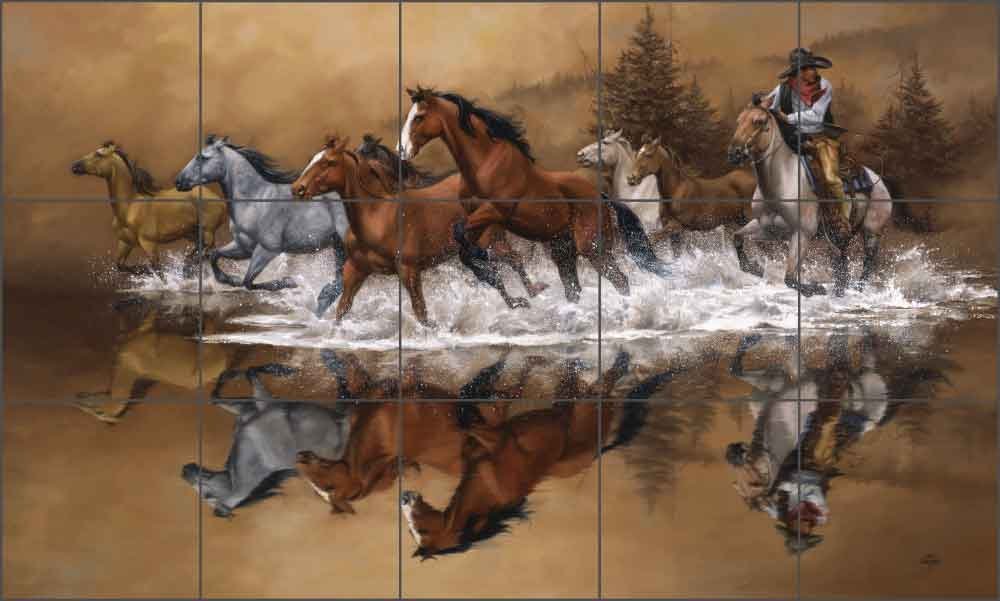 The Basics
While some only use only a handful of tiles others may be made up of twenty or more. It depends on the specific mural you choose. The size of the individual tiles used in the mural can range in size too.
In general when picking a mural, you will usually want to go bigger rather than smaller. That's because choosing a mural that is as large as your space can handle will almost always look much better than choosing something that is not big enough.
Depending on your preference there are options where the image is printed or embedded into the tile while others like Mexican tile murals are hand-painted giving them a special touch. And while some murals are copies of artwork by famous artists others may be custom-made.
Where And How To Use Them
Ceramic tile murals are almost always used on the wall. If you would like to use one on the floor you will need to make sure that the tiles are specifically rated for use as floor tile because most are not. That being said there are many fabulous ways to use them.
Most often they are installed in order to add interest to walls in the bathroom or kitchen which seem a little dull. The backsplash in particular is one of the most popular spots to install one. They will usually attract so much attention that they make an excellent focal point for the entire room. Murals can also be used to add a pop of color and even to, "open up," your space.
You may also want to choose a mural with a theme that goes with the style or feel of your house to help accentuate it. Many ceramic tile murals will have an image of a window and a scenic outdoor view. These are of perfect for any windowless room in the house or adding a view that you'd like to enjoy and escape to when washing dishes, cooking, showering, or just relaxing.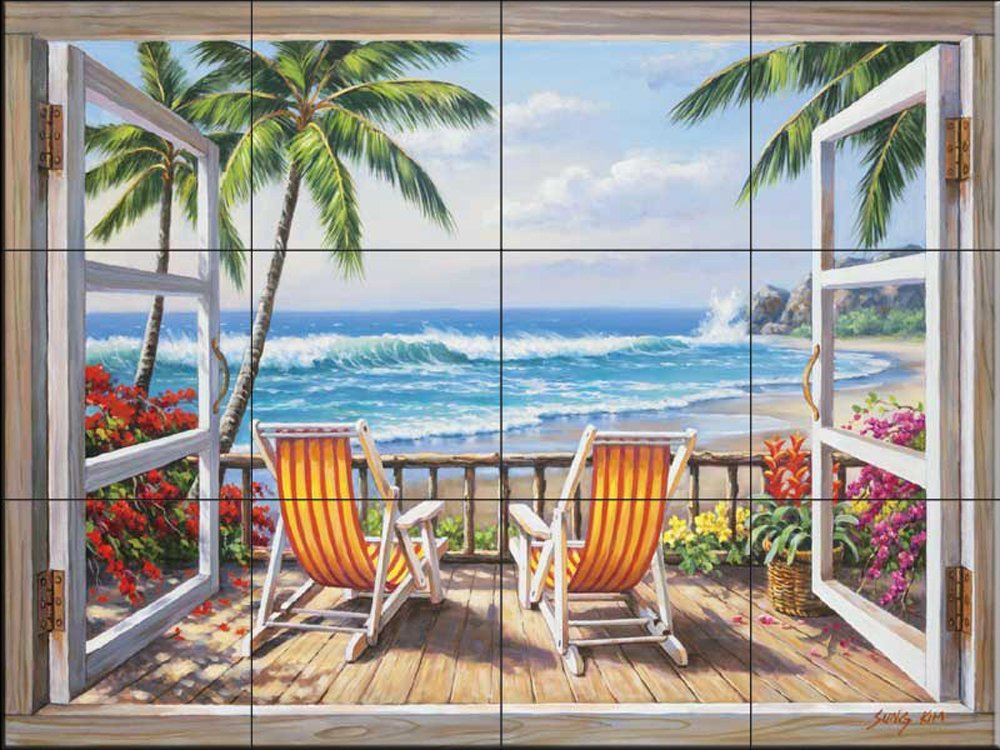 Choosing Themes, Types, And Styles
When picking a mural you may want to do so by what room of the house it will be in. Images of fruits and vegetables are of course a natural choice when planning tile murals for kitchen walls. Italian tile murals which often feature things like wine, cheese,  grapes, and Tuscan landscapes are also very popular in the kitchen.
In the bathroom tile murals of underwater scenes and creatures are a fun way to go. A lot of people like to use them on the walls of their shower in particular. Flowers seem to work in just about any room of the house as do tiles that have scenic views.
You can also shop for a mural based on a theme or style to match that of your home and use it any room. So for example in a beach house you might want to choose something like an ocean view. This could even be tropical. For rustic spaces there are many country and wildlife scenes that would work very well. There are also southwestern, Mediterranean, and many more styles which are not hard to find.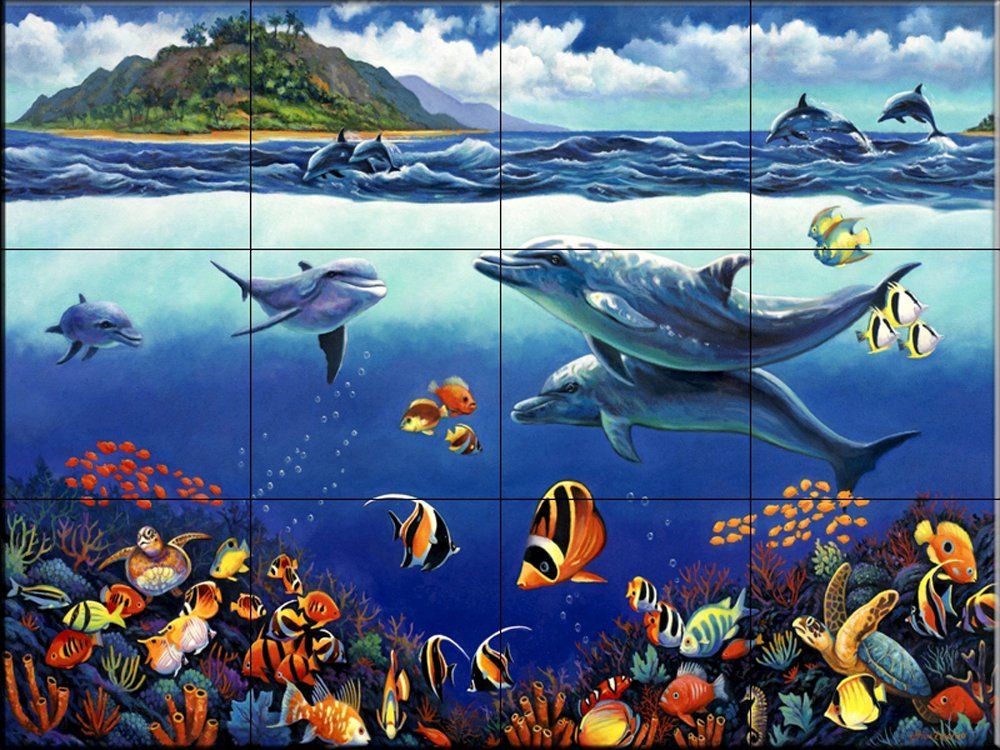 Something More Personal
If you have a specific image you'd like on your mural having it custom-made is also an option. This could be a fun way to add a personal touch to your space with a picture of something or even someone you care about. Some businesses will offer custom-made hand-painted tile murals along with their regular selection of murals so they can be worth checking out.
Having one custom-made would also be a good idea if you need a certain size mural or tiles that you couldn't find anywhere else. Those looking for extra large tile wall murals for example might have to have something custom-made.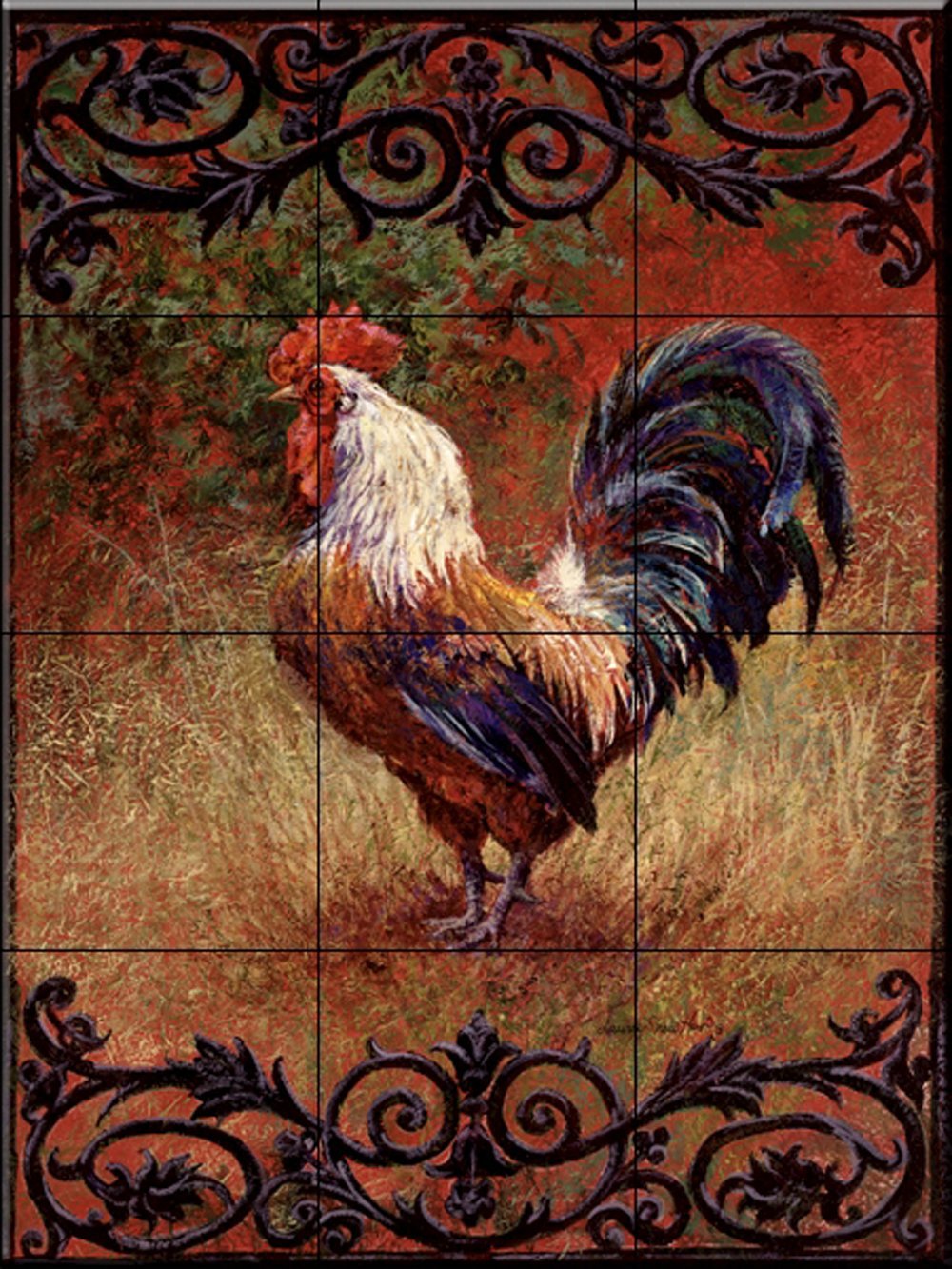 Quick Tips
Don't forget that whatever is surrounding your mural can be make an impact on how it looks. Choosing a mural that has colors which go well with the adjacent tiles or even cabinets can go a long way.
You may want to use materials that complement it as well. An Italian mural for instance would most likely look outstanding when surrounded by travertine tiles. Framing your mural either with tiles or even a raised molding is another idea.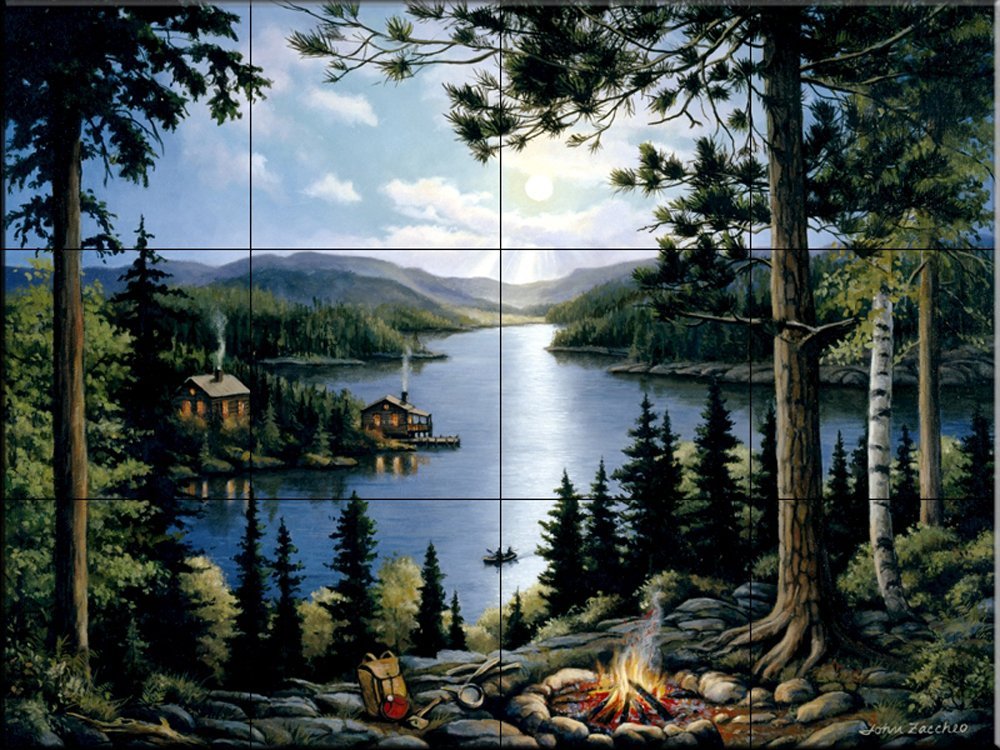 The tile grout you choose can also be important. Picking a color that blends with the colors in the image would be smart. White, black, brown and gray grout are all choices that are commonly used, but there are many more.
Some people choose to not use any grout in order to keep their tiles as close together as possible. You will usually also want to avoid grout lines that are too wide though since this may make it harder to see the entire image and therefore take away from the look of your mural.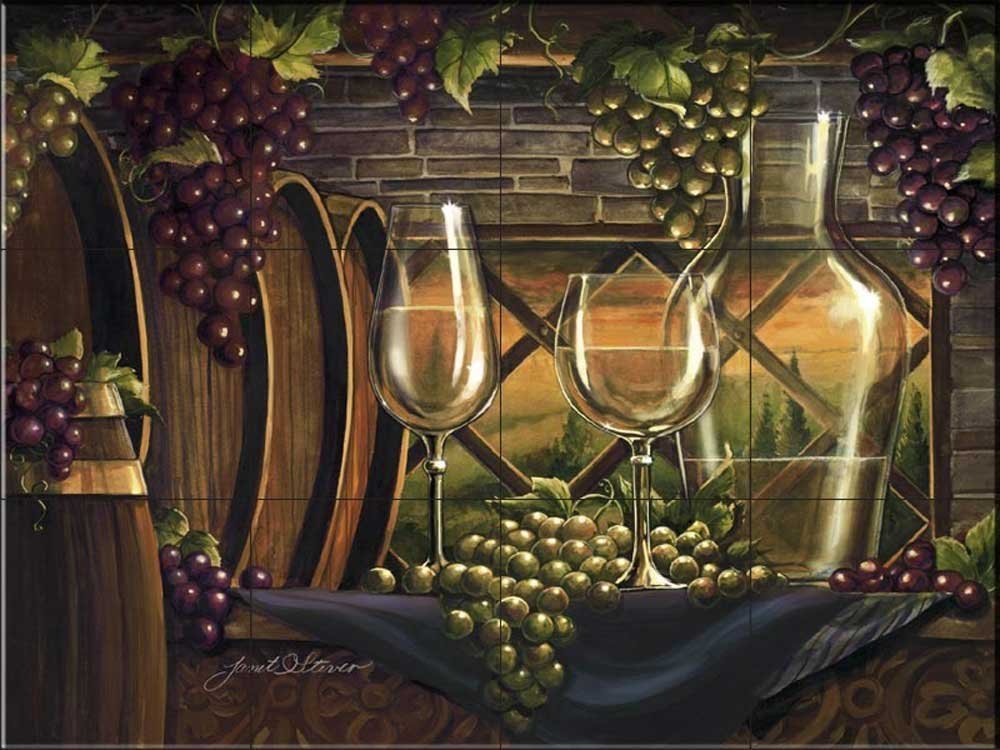 Mosaic Tile Murals
Another option are what's known as mosaic tile murals. These aren't made up of individual tile but instead use pieces of broken tile to create an image. The tile pieces may be ceramic or other materials such as glass or natural stone.
Many murals are custom-made by artists and can be absolutely stunning. But you can also purchase murals which have all of the pieces already attached to a mesh backing for easy installation. These may sometimes be advertised as tile medallions and are often used on both the floor and the wall. They are particularly popular for floors in entryways but also for backsplashes, shower floors, and in and around swimming pools.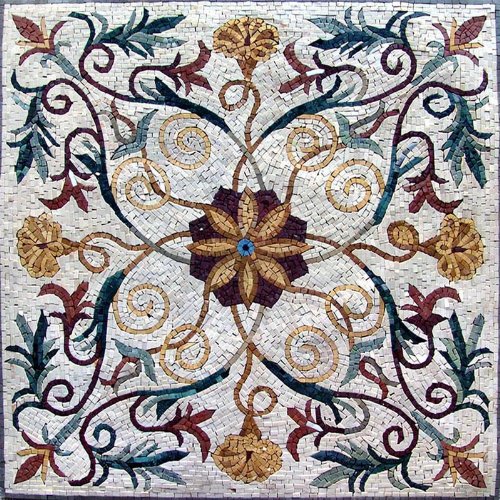 Regardless of what type of mural you decide on, you'll be sure to get a ton of compliments. Either variety can be used to transform walls or wherever you end up installing one into an eye-catching display of art work.
Click Here Now to start shopping for Tile Murals!