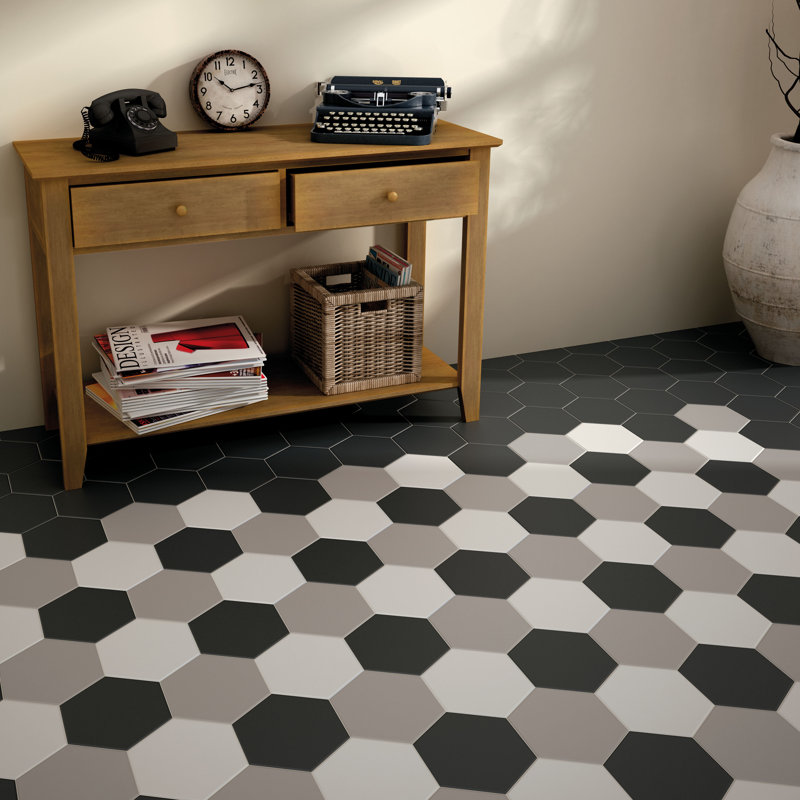 We all have different preferences when it comes to the type of tile we like. This doesn't just mean the color and material but also the shape. Different tile shapes can be used to help create a range of styles and looks to make sure your needs are met.
Square Is Anything But Boring
Of all the shapes the most common are square tiles. They are used on both on walls and floors and even sometimes installed on countertops. These can really range in size from extra large floor tiles to very small mosaics. And of course square also happens to be one of the most sought after mosaic tile shapes especially for the bathroom.
Usually square tiles are installed in the straight lay pattern where the tiles are set in a straight line. However because they are seen just about everywhere doesn't mean they are boring. Some of the most luxurious and attractive installations indoors and out use this shape.
By picking a material which stands out, alternating colors, or even using grout colorant to change the color of your grout you can easily make square tiles look fabulous. Many homeowners also choose to set their tiles in the diamond pattern by installing them at a forty five degree angle. This can really help to make any small room appear bigger than it is.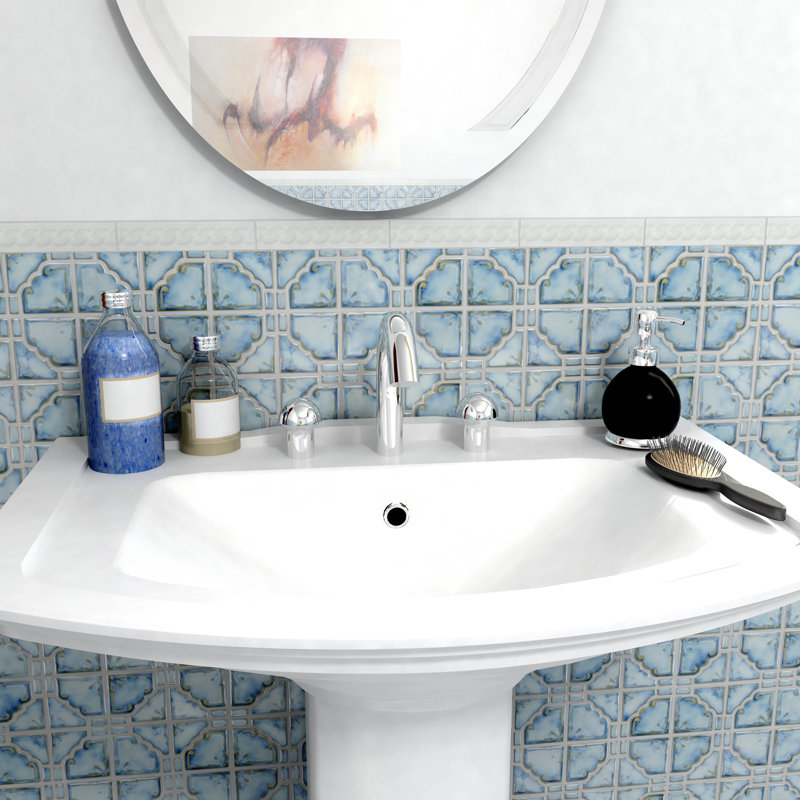 Rectangular Is A Backsplash Favorite
Usually called subway tile because of its use in underground train stations, rectangular tile is famous for being able to create stunning kitchen and bathroom backsplashes. More often than not these use the running bond pattern for a brick-like look but may also be installed so that they are stacked vertically on top of one another.
Rectangular options are also used on floors for creating the elegant herringbone pattern. For an added effect many consumers choose to go with tiles that have beveled edges which can have a three dimensional appearance. Mosaic tiles also come with rectangular options like the herringbone and running bond tile patterns already attached to a mesh backing for easy installation.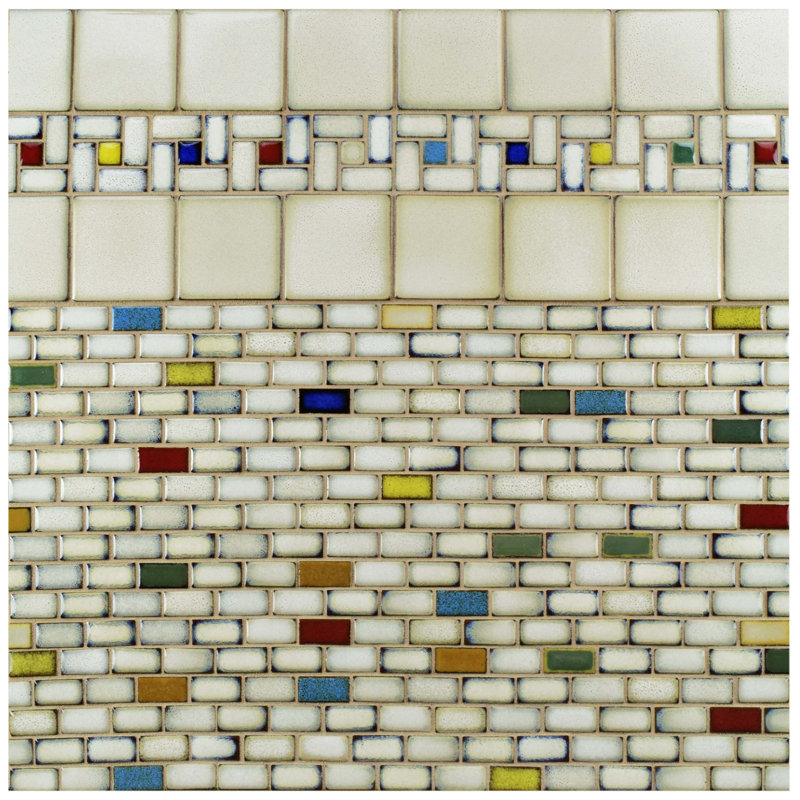 Round For Retro
One of the most unique tile shapes is round, because it is simply just not seen as often as the square or rectangular variety. However you won't find larger sized choices but instead smaller ones known as penny tile. This variety gets its name from the fact that they circles are similar in size to pennies.
These are evenly spaced and attached to a mesh backing so that they can be installed without any difficulty. While you can purchase these made from ceramic more often not they will be made from porcelain which takes color better and is more durable. For a retro looking wall or floor that you won't see everyday round is a great choice.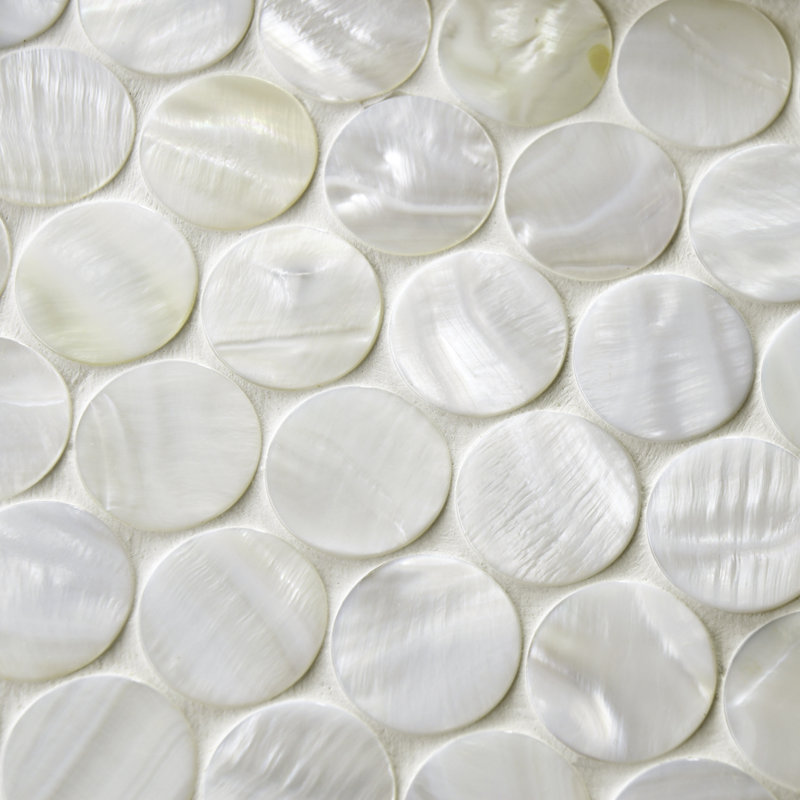 Hexagonal Is A Little Different
Another interesting option are hexagonal tiles which are many times simply just called hex tiles for short. Generally they are used on the floor but also sometimes on the wall.
The hexagon is one of the most favored floor tile shapes by those are looking for something vintage but not circular for bathroom installations. While it has always been popular in mosaic form, it has also become fashionable in larger sizes and even as outdoor pavers.
Larger size hexagonal tiles often use different color tiles mixed in or alternating to catch the eye and some homeowners even use tiles with different patterns printed on them as well for more of a contrast. But of course a single solid color such as white always looks fantastic as well.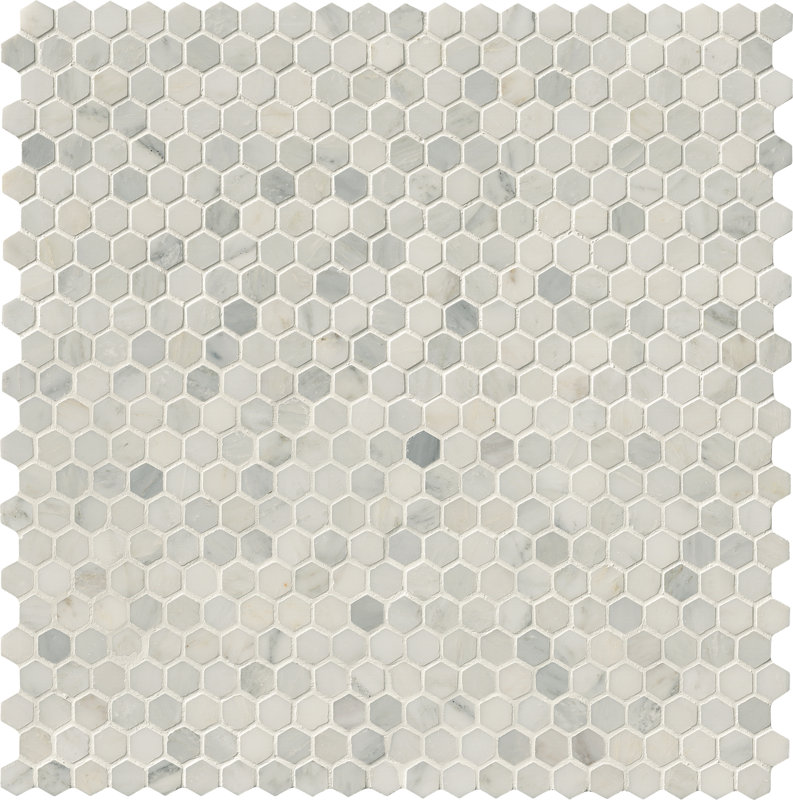 These tile shapes and patterns can be used by anyone looking to upgrade the look and feel of their home. When considering them don't forget to take a look at how different materials, orientations, sizes, and colors can influence how they look and be used to meet your needs!
Click Here Now to start shopping for Tiles!