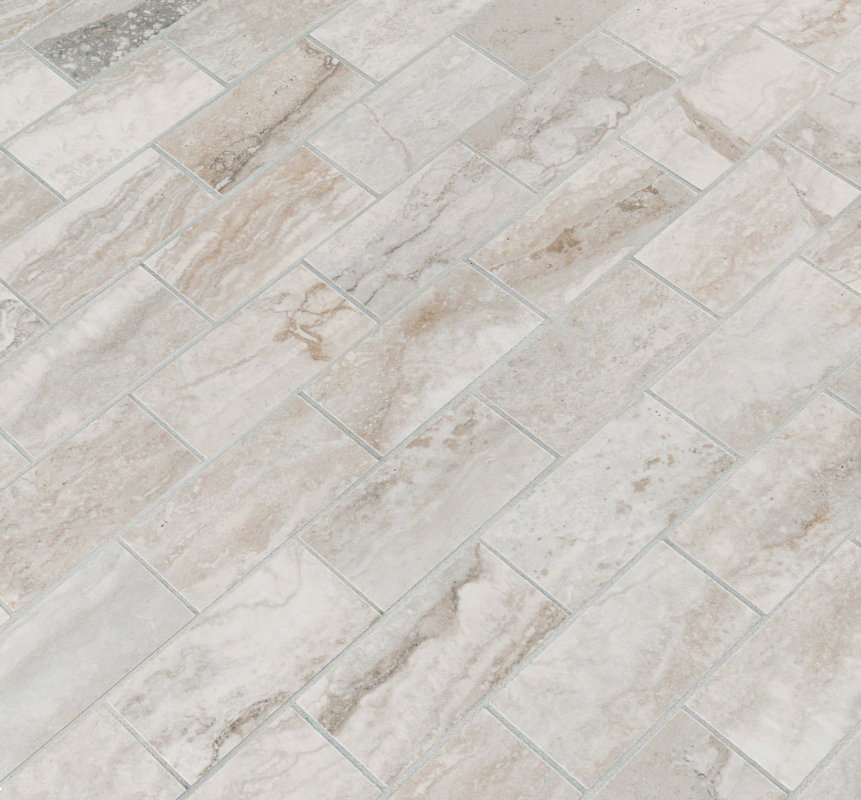 Imagine for a moment having a floor or wall surface that has the elegant appearance of real travertine but without any of the drawbacks. Not only is this an option, but a realistic looking and wallet-friendly one. Travertine look tile can be your secret weapon for creating fabulous looking spaces for less.
Travertine is an ancient looking stone that is known for its unique pitted surface. These small pits are caused by gases that have escaped while the stone is being formed. The natural beauty of travertine makes it a popular choice for everything from backsplashes to outdoor patios.
Travertine tiles are a favorite for surrounding swimming pools as well, where they can help to keep feet cool even on the hottest of days. These brown or cream colored tiles are also ideal for adding an extremely upscale yet natural look.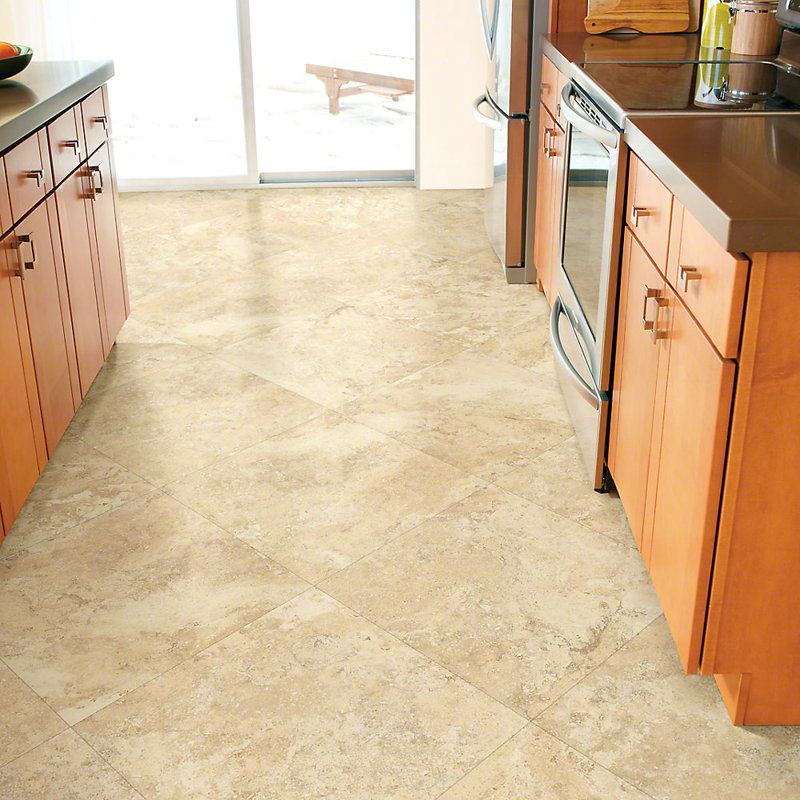 Is It Worth It For You?
Nothing comes without a price and the same is true with travertine. Tiles made from this stone will need special care, and cleaning. They will also require sealing to make sure that that they don't stain or absorb any moisture.
And if you live in a climate that has freezing weather and will be using them outdoors, the freezing and thawing cycle may cause cracking. Of course the cost of natural stone is not always in everyone's budget either.
An Easy Alternative
Many consumers want the look of travertine but aren't interested in having to deal with cleaning or maintaining of real stone which is understandable. Travertine look tile is the best way to go when this is the case.
There are a handful of material options that are made to give you that travertine appearance without the hassle of authentic stone. They are also much less expensive. Each material type is different and you'll want to choose the one that fits your space and needs the best.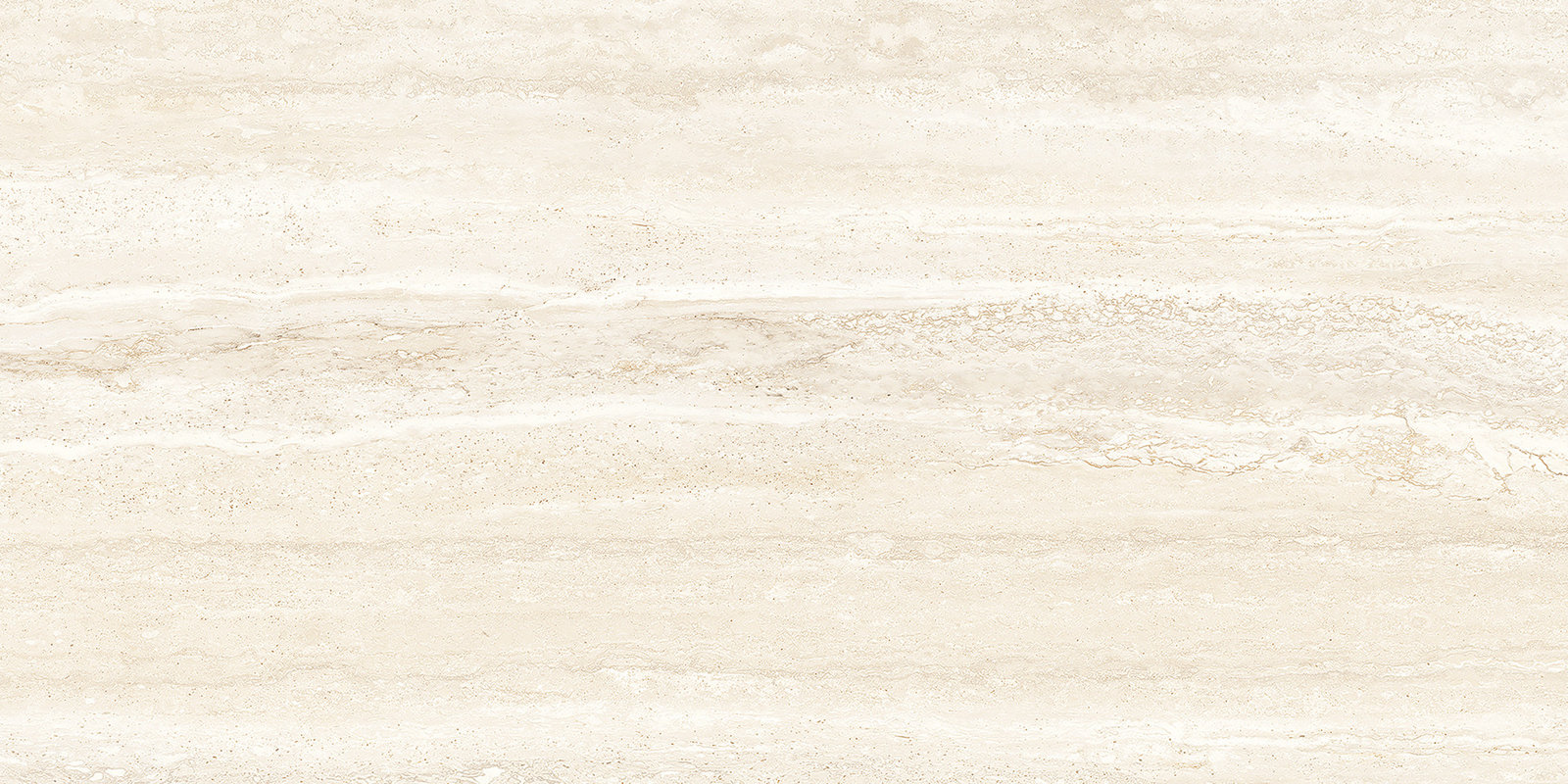 Ceramic And Porcelain
Travertine look ceramic tile is a practical choice that can be used in wet spaces and is resistant to mildew. It can be printed to look just like stone and when installed properly can last for decades, making it a great value.
Travertine look porcelain tile usually costs a bit more than ceramic. Most people don't realize that porcelain is actually a type of ceramic that is fired at much higher temperatures. This makes for a tougher and more water resistant material.
While porcelain is more expensive than ceramic its increased durability and the fact that it can be used without a problem in wet and freezing areas make it well-worth it. Travertine look porcelain floor tile is often installed in bathrooms but also outdoors as well. Of all the options listed here porcelain is also probably the most realistic.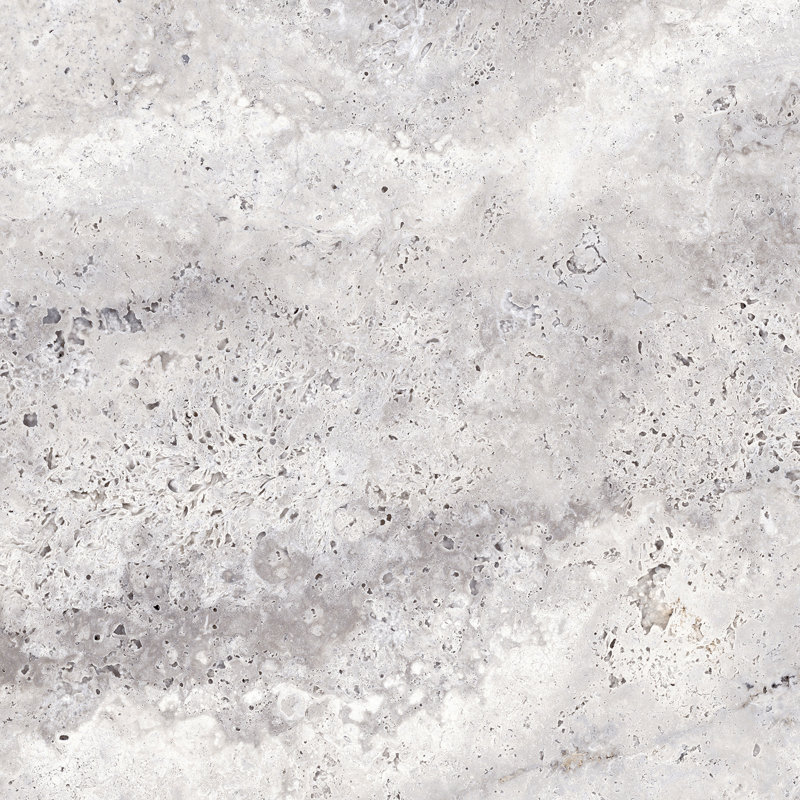 Concrete
Travertine look concrete tile is a tough choice that many consumers actually are unaware of. Concrete tiles can be finished with a texture, natural-looking variation, and colors that are very similar to travertine.
Because it costs less to produce, it is more affordable than not just stone, but other faux choices as well. It can be used indoors or out although it will need to be sealed periodically to prevent staining and mildew.
Concrete is a recyclable material which makes it an environmentally friendly and sustainable option that doesn't require any mining which attracts many people to it as well.
Vinyl
Vinyl travertine look tile is a long lasting and very economical solution. It is perfect if you want the look of stone but are renting or want to spend as little as possible. You may also want to think about using travertine vinyl tile in rooms that don't get as much use but that you'd like to upgrade such as the laundry room for example.
Or areas where you wouldn't want to use stone because it could be damaged. While it won't have the same feel as real stone, vinyl can look similar and may even have a travertine-like texture. Because it's easy to install it makes a good choice for those who want to do some DIY, particularly the peel and stick variety.
There's no question travertine look tile is a better choice than real stone for many people. Just be sure to take your time and consider each of these alternatives to make sure you find what works best for you.
Click Here Now to start shopping for Travertine Look Tile!