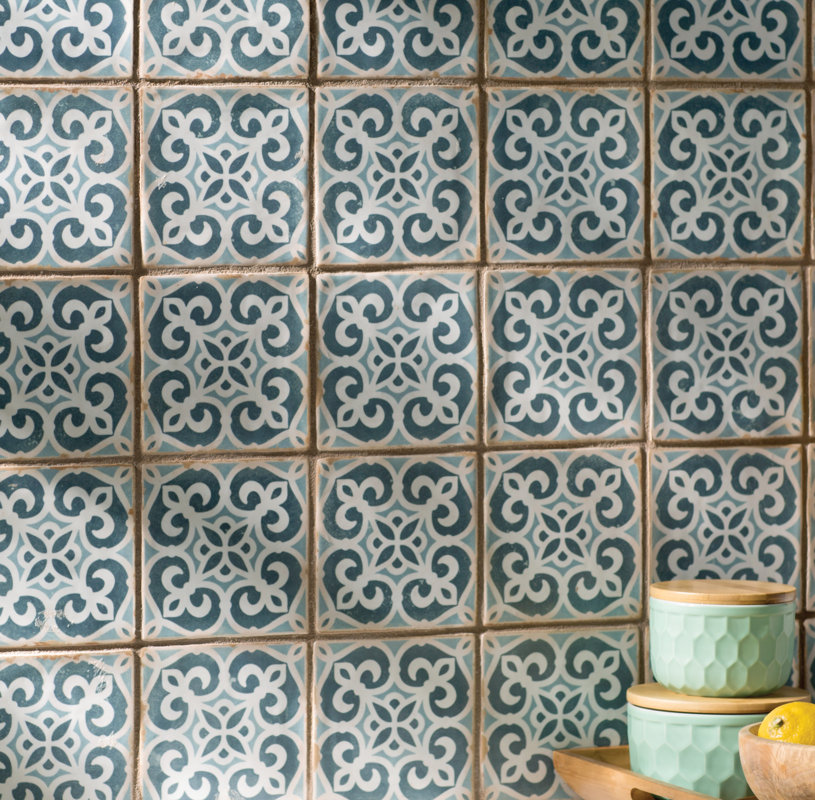 Thin and lightweight, wall tiles are most often found in 4" x 4" with the largest being 6" x 6" in size and shouldn't be more than ¼" thick. Because wall tiles don't have to perform the same tough functions of floor tiles they can be made from a wider range of materials. And of course they can be used as striking focal point or just as a plain looking wall covering, it's up to you, your preferences, your needs, and of course your space.
Wall and Floor Tiles What's the Difference???
While tiles come in tons of different shapes, sizes, and materials they are typically tile classed into 2 groups: wall and floor tiles. So what's the difference? Floor tiles because they have to be able to handle heavy foot traffic and be able to bear weight, are usually heavy and larger than wall tiles.
However, because they are so tough floor tiles can be used on the wall. If you do install floor tiles on the wall be aware that because they are heavier, you must be careful that they don't slip down during installation because of their weight.
Wall tiles should not be used on the floor or on counter tops because they are lighter, thinner, and many times have finer finishes and are therefore not tough enough for these jobs.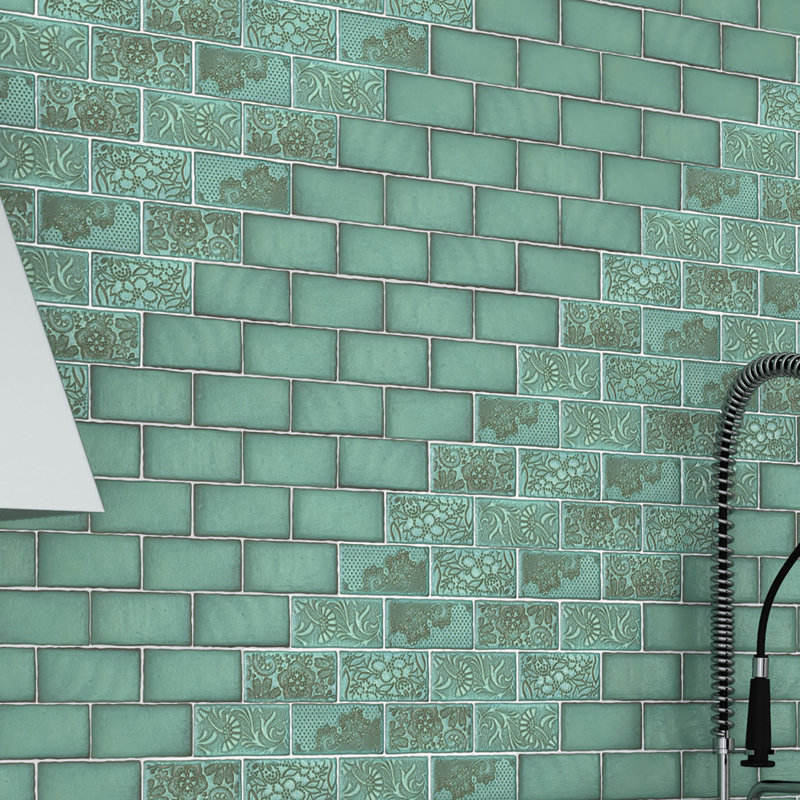 Two Important Questions You Need to Ask Yourself When Shopping for Wall Tile
Tile can be not only extremely beautiful, but also durable as well. That being said, it needs to be chosen according to its function so that it can serve you properly and for as long as possible. Asking yourself two simple yet important questions will help you to find the best tile for your needs quickly and easily.
Where am I going to use the tiles?
Answering this question will help you narrow your choices in materials fairly quickly. Are you going to use them inside?  On an outside wall? Are they going to be used in a wet place like the bathroom or a dryer place like a kitchen wall?
Where you are going to ultimately install your tiles will help your decision making process because not all tile materials can be used in all places and environments.
What is the function of these tiles going to be?
This question will also help you tremendously because some tiles function better than others at certain jobs and in certain spaces.
Are you looking for something simple to protect your walls from water damage or are you looking for something to bring color and life to an otherwise dull room? Knowing what you want your tiles to do for you and your space will be a great help in choosing the correct type.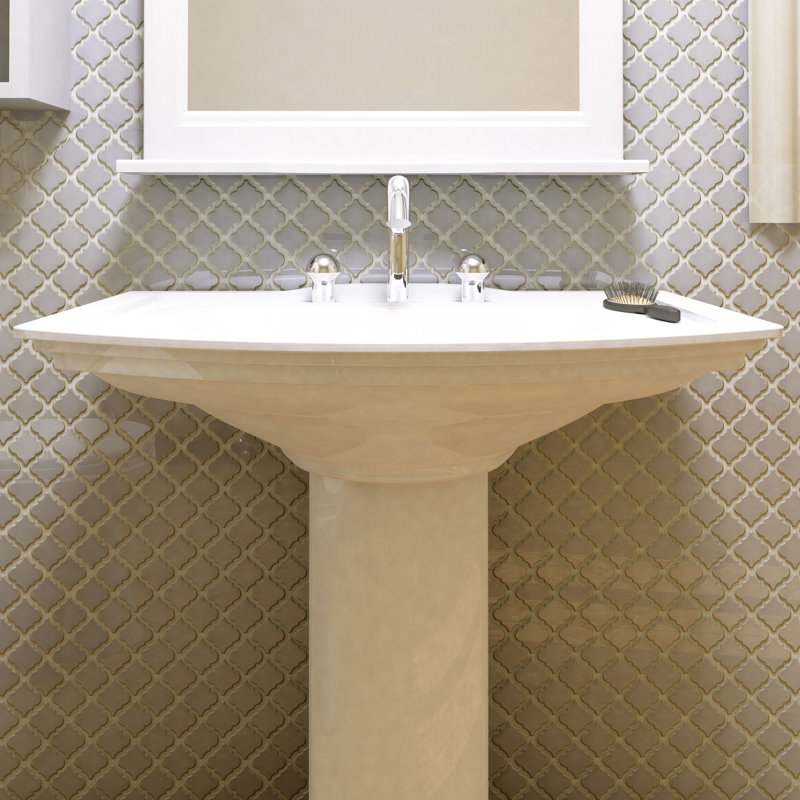 Ratings and Grade Make Things Easier
To help you in your decision making process, tile manufacturers provide information such as ratings and grade on the tile packaging. However, sometimes they can be confusing. Basically they will tell the tile's water absorption rating, its grade, as well as if it's frost resistant or not.
Water Absorption Ratings
Different tile materials range in their ability to absorb or repel water. Why is that information important? Because while some tiles are not affected at all by water, tiles which are absorbent are at risk of developing mold, mildew, and becoming damaged.
Their water absorption rating will tell you what percentage of water they absorb as a percentage of the tile weight and that tells you if they can be used in wet conditions, dry conditions, or both.
The rating they have is also important because it will let you know if you need to seal your tile.  A good quality sealant can protect your tile from water and moisture even if it is an extremely porous or absorbent material.
However you need to always remember that a sealant may change the tone or color of your tile slightly.  There are four ratings you will see and they are: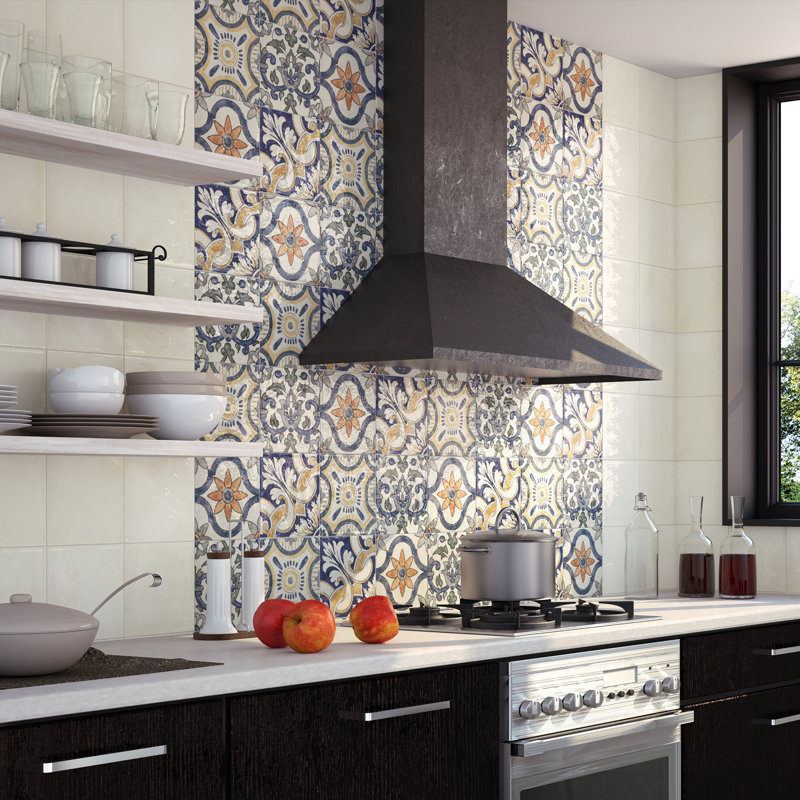 Non-vitreous:  These are very water absorbent tiles and can take in up 7% water and should not be used where there is moisture like in a bathroom, unless they are sealed.
Semi-vitreous: These tiles are semi absorbent taking in anywhere between 3%-7% water and are best used in mostly dry conditions and not in a bathroom unless sealed.
Vitreous: This rating means the tiles have a very low absorption between .5%-3% and can be used anywhere, even in wet conditions indoors and out.
Impervious: This is the highest rating and means that these tiles are not absorbent  only taking in a maximum of .5% water and can be used anywhere and like vitreous tiles can be be used in wet conditions both  indoors as well as outside.
Grade
Wall tile is also graded for its quality. These grades range from 1-3 with 1 being the highest quality and 3 being the lowest. The price of tiles will be affected by their grade with grade 1 being the most expensive and grade three being the cheapest.
Grade 1: These are the highest quality tiles and therefore can be used for any installation or project.
Grade 2:  Tiles of this grade may have some minor size or glaze flaws but are still structurally sound.
Grade 3: This is the lowest quality of tile and may have shape irregularities. It can only be used for wall tile, not floor tile.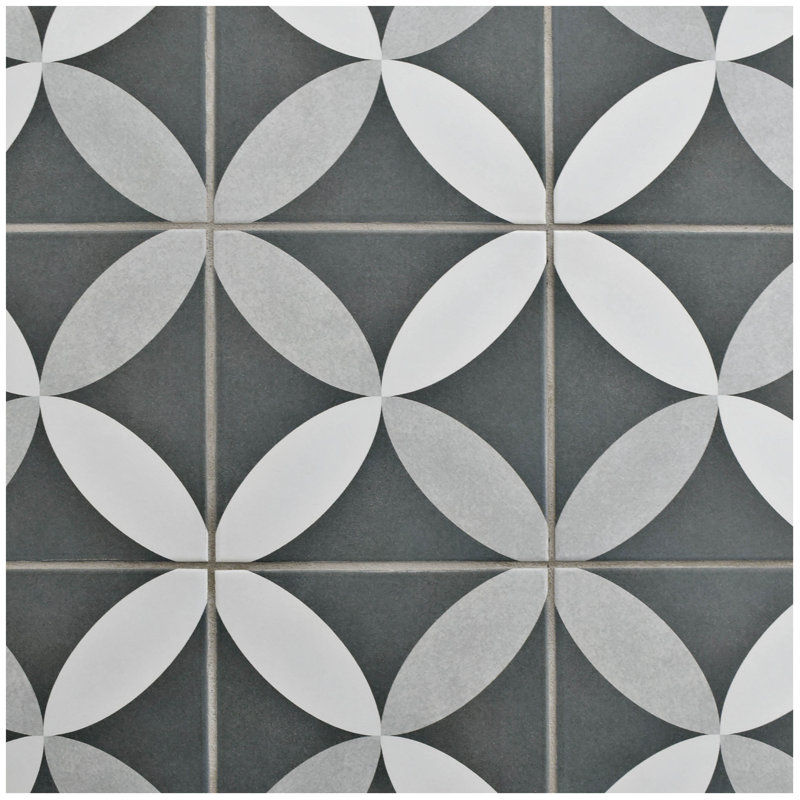 Frost Resistance      
If you are planning to install outdoor wall tiles and live somewhere that has cold winters with freezing temperatures you will need to make sure that the tile you are purchasing says that it is frost resistant on the packaging. If it doesn't it has the potential of cracking or breaking.
And of course if you are using non-vitreous or semi-vitreous tile on outdoor walls they need to be sealed to protect against water damage as well as that water freezing inside the tile and causing it to crack.
Popular Options
Luckily when choosing wall tiles you don't have think about if they can handle weight, foot traffic and it doesn't matter how slippery they are when they are wet as with floor tiles. This is great because it means that there are many more options available to choose from.
Here are some of the many options you have:
Glazed ceramic tile– Ceramic is hands down the most common, popular and widely used tile material in the world, especially for use as bathroom wall tiles, and for good reason. Made from clay fired in a kiln and glazed with a mixture of metal and glass, ceramic tiles are available in a ton of colors, are inexpensive, water resistant, and last for years.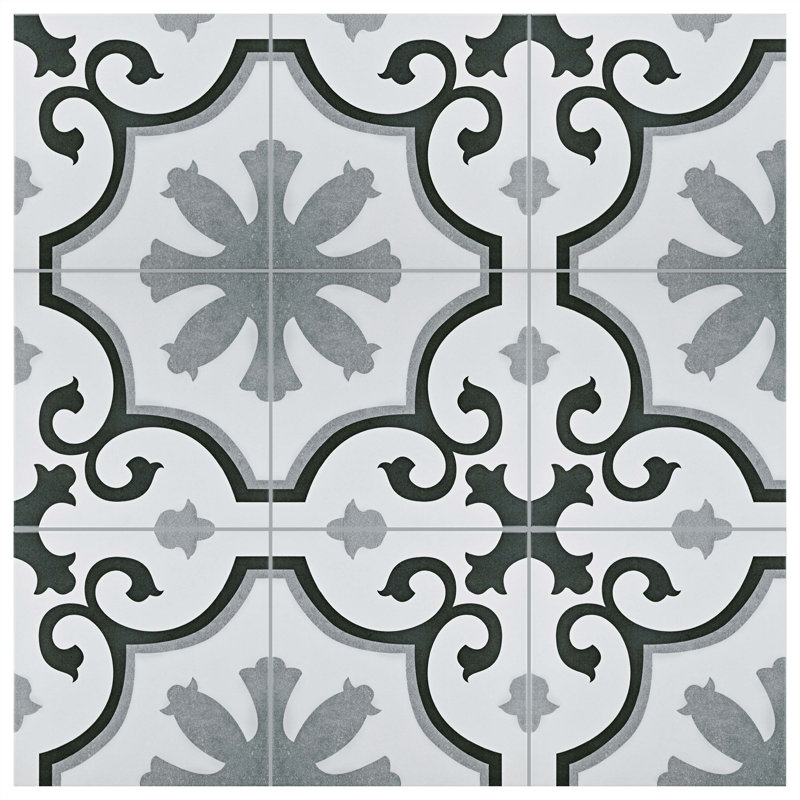 Porcelain tile– Another extremely popular option, porcelain absorbs almost no water, is stain-resistant, easy to clean, and very durable. The fact that porcelain takes dye very well also means these tiles are available in a wide  selection of colors and can be made to mimic the look of other materials.
Pebble tile- These are tiles made up of real pebbles which are set in a mesh backing. They can function as both wall and floor tiles and are a great way to bring the look of nature into your home.
Stone tiles– Natural stone wall tiles can be made from numerous materials including granite, marble,onyx, travertine, slate, and more. They all portray elegance and natural beauty with their own unique markings, veins, coloration, and textures.
Glass tiles- Glass wall tiles are an unbelievable way to bring color into a room. Usually translucent they also have a bright white backing which makes them shine like jewels. Glass does not absorb any water and is a very tough material, yet it can crack or chip so care should be taken to ensure that it is installed somewhere where it won't be at risk of being hit by such things as swinging doors.
Concrete tiles-  This is another choice which like porcelain, takes dye very well and can be made to look just like expensive stone tiles while actually costing very little in comparison. They are often used as a substitute for marble, and look so much like the real thing that you can't tell the difference.
Metal tile- Metal wall tiles are most often made from stainless steel and copper and can only be used on the wall, not on the floor. They are a modern looking option which you can use to match your appliances; however they are more expensive per square foot than some other options.
Different Shapes
Penny tile- A circular option, these penny-sized tiles come in a large number of materials. Often overlooked, they are not only unique looking but tend to portray a classic style which will receive many compliments from your guests.
Subway tile- This variety is long and rectangular. They are actually named for their use in the New York City subway tunnels. Their hall mark pencil-thin grout lines make them an easy to clean option as well as a favorite for kitchen wall tile both for backsplash projects as well as trim. But, they can really work well just about anywhere.
An Easy DIY Option
Peel and stick wall tiles, are a variation on standard wall tiles which require tile adhesive to set, are peel and stick wall tiles. You can purchase these as individual tiles sold in packs which you simply peel and stick on to the wall while making sure that each tile is flush against the other, no grout required.
They are also available in a variety of materials, but are mostly made from vinyl, many of which are made to look like stone, ceramic, and even wood. Metal tiles are also available as peel and stick. There are also special DIY kits available which you can use for backsplashes and these tiles come in sheets along with grout and all of the tools you will need to install them.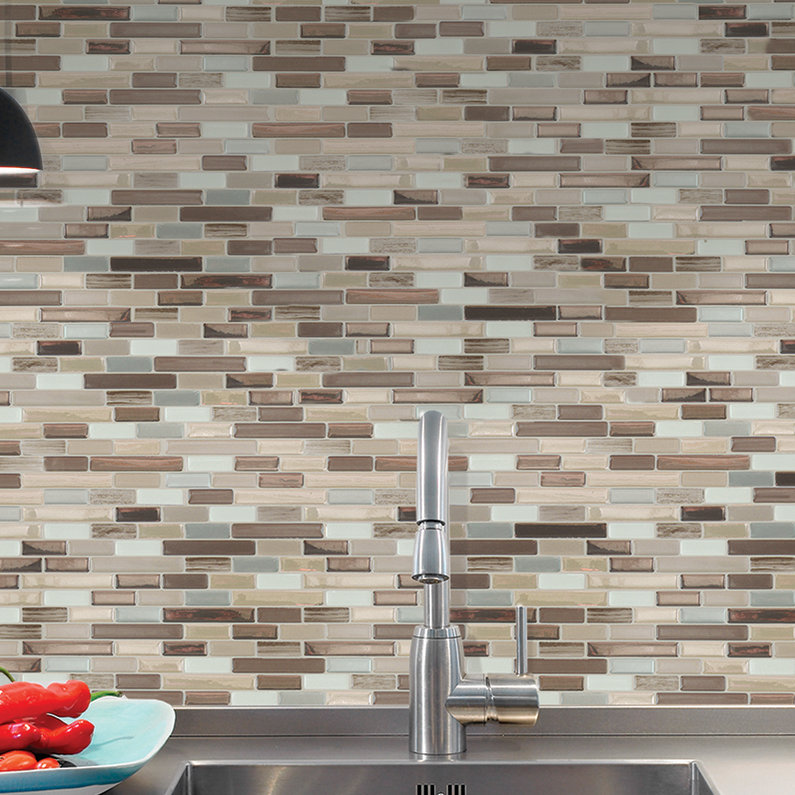 With such a massive amount of options you're sure to find a wall tile that not only suits your individual needs but that you love as well. Just remember to decide first where you are going to use them, along with what their function is to be, so that you can find a tile which is meant to perform how you need it to, and where you need it to do so.
Whether you need  kitchen wall tiles that add color to your space or tiles in the bathroom to match  your existing flooring being clear on your goals will not only allow you to make the right decision but also to enjoy the process.
Click Here Now to start shopping for Wall Tiles!