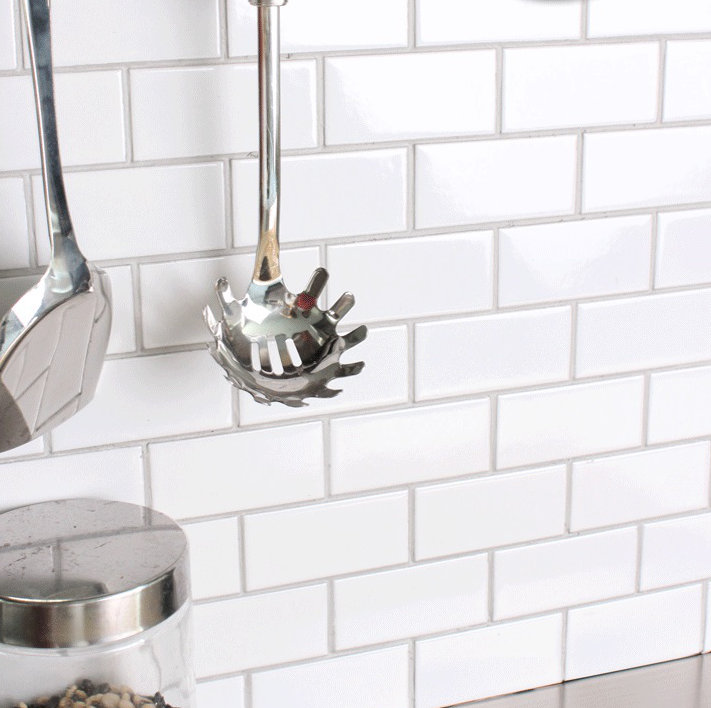 Despite its simple shape, subway tile is known for being able to create incredibly attractive installations. In fact it has been used to create some of the most stunning wall and floor upgrades out there. With all this notoriety, your most likely wondering just what does subway tile look like?
Basic Appearance
Subway tile is basically rectangular-shaped tile. The standard size is considered to be 3" x 6". However sizes can vary. For example, 2"x 4'' and 4"x 8" tiles are also popular as well. Nowadays, there are also miniature size subways available too.
These are known as mosaic subway tiles and are attached to a square backing, typically made from mesh. Each mesh square will have a large number of them already attached and set in a pattern such as the running bond, for example.
Edges
The majority of tiles have straight edges. However, subway tile is also commonly produced with what are known as beveled edges.
These are edges which are cut so that they are not perpendicular with the face of the tiles. Beveled subway tile has an added sense of depth and dimension which can really add to their appearance.
Colors, Finishes, Etc.
Just about all tile materials can be made into subway tile. Ceramic, porcelain, glass, metal, and various natural stones such as marble and onyx are just some examples. Each material is unique and may come in different colors, looks, and styles.
Adding to the range of possibilities in terms of appearance are numerous finishes such as matte, polished, or crackle subway tile to name a few. Some options may even have a distressed finish that makes them look as if they have been used for many generations despite being brand-new.
The finish which is used can have a have a big effect on how the individual tiles are perceived but also on the overall look of the installation as well. Tiles may also be textured for a unique look and feel. And thanks to advancements in technology three-dimensional subway tile is also an option nowadays too.
While it may be basic in design and often subtle, subway tile is far from boring. This rectangular favorite comes in such a diverse range of options that it isn't hard to find something that meets even the most specific needs.
Click Here Now to start shopping for Subway Tile!