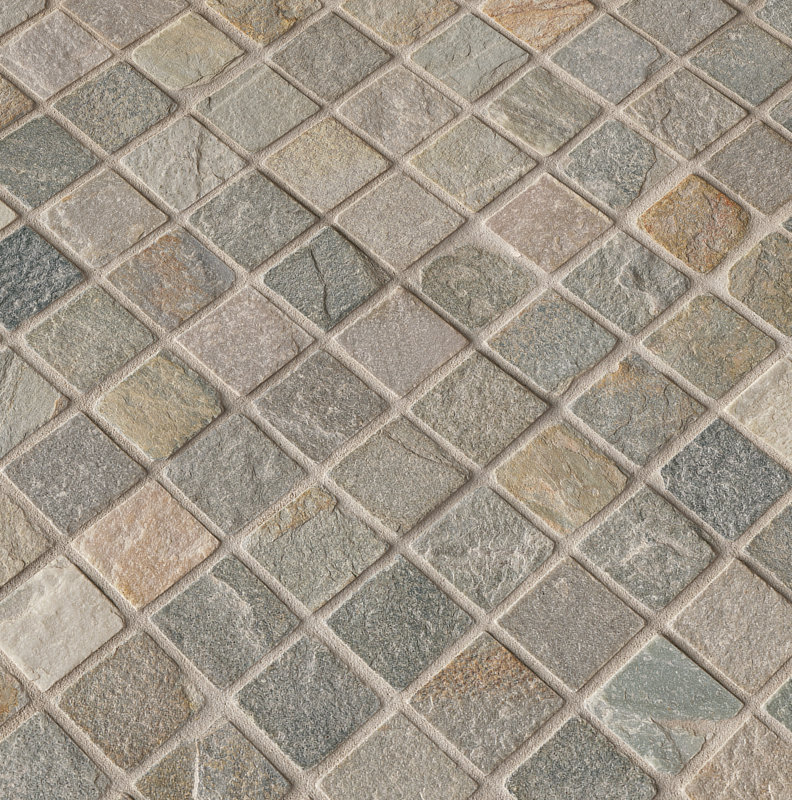 When talking or reading about tile projects natural stone is just about always a topic that comes up. This is often the case when it's one that's particularly elegant and attractive. So what is natural stone tile?
Where Does It Come From?
Normally tile made from natural stone is cut down to size from a larger stone slab. These slabs may come from different quarry locations around the world since different areas are known for producing different types of stone.
Although, not all natural stone tile is made up of a solid piece of stone cut directly from a slab. Some options such as pebble tile are instead made up of many individual small stones which have been collected and attached to a special backing.
Different Stone Types
Tile is normally made from a number of popular stone varieties. Popular types of natural stone tile include travertine, marble, granite, sandstone, quartzite, slate, and onyx tile among others.
Each type of stone is different and has a unique look, range of colors, and even texture. Every stone variety will also require specific care and maintenance, some much more than others.
They also have certain benefits and drawbacks which make them better suited for certain types of installations than others. So while some options are more fragile and work better on the wall, others are more durable and can be installed on the floor or even outdoors.
Certain stones have a high heat resistance and can be used to create a natural stone tile fireplace and others are known for their non-porous nature which makes them ideal for wet installations such as in showers, bathrooms, or surrounding pools.
Stone Finishes
Different natural stone options also come in various finishes as well. Polished, honed, and tumbled natural stone tile are all fairly common finish choices. Which finish you choose will depend on what type of stone you are using and where it is being used.
Why Choose Stone?
There are many reasons consumers choose to purchase and install natural stone tile instead of man-made materials. One is the fact that stone is typically very durable.  Also many types of stone tile can last for decades when properly maintained.
Each tile also has a totally unique look since it is made from natural processes. And many varieties of natural stone tile can help to create a very high-end look. Granite and marble tiles both are examples that are very well known for this.
Natural stone tile can make an excellent choice for a wide range of upgrades. However, you will definitely want to take your time to make sure you find the right type for your needs, lifestyle, and space.
Click Here Now to start shopping for Natural Stone Tile!