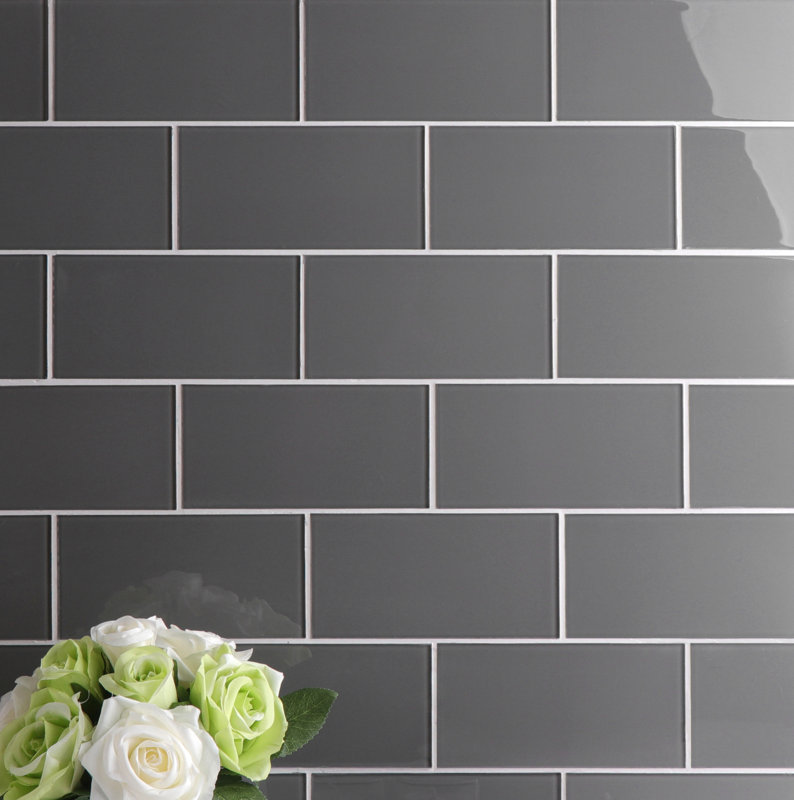 Subway tile is considered by many to be one of the most stylish tile options especially for walls and backsplashes. It's a classic, rectangular-shaped choice. But what is subway tile made of? Here's what you'll want to know.
Ceramic
The original tiles used in the New York City subway system were made from ceramic. That's because ceramic subway tile is easy to clean and durable enough to last for decades. Ceramic is also usually very budget-friendly which along with its other benefits makes it a popular material option.
Porcelain
While it may look similar to ceramic, porcelain tile is denser and therefore tougher. It's also impervious to water making it ideal for creating a subway tile shower backsplash.
Porcelain subway tile can be made to look virtually identical to other materials that may cost more or that take more cleaning and care such as stone and even wood.
Glass
Glass subway tile has become very popular in recent years. It is well-known for its translucence which helps to create a glowing appearance. Glass tile also happens to be impervious to water and is easy to clean. Consumers often choose glass when they want a subway tile installation with a modern look.
Natural Stone
Tile cut from stone has a natural and elegant look. And each type of stone offers something truly different. The most common stone subway tile options include materials such as marble, travertine, onyx, and slate. But there are others as well.
Each variety of stone comes in a specific range of colors and finishes. They also have certain characteristics that are unique to that type of stone. So you'll want to do a bit of research before deciding on a particular one. Each specific stone material will also need different care as well.
Metal
Subway tile made of metal is another option. These come in a few different varieties of metal such copper, stainless steel, and aluminum. In fact many aluminum options are made with finish that mimics the look of copper or stainless steel tiles since they are cheaper to produce.
Be sure to choose subway tile made of a material that works with your budget but that is also appropriate for the location it will be used. And always, always, always, go with your gut!
Click Here Now to start shopping for Subway Tile!