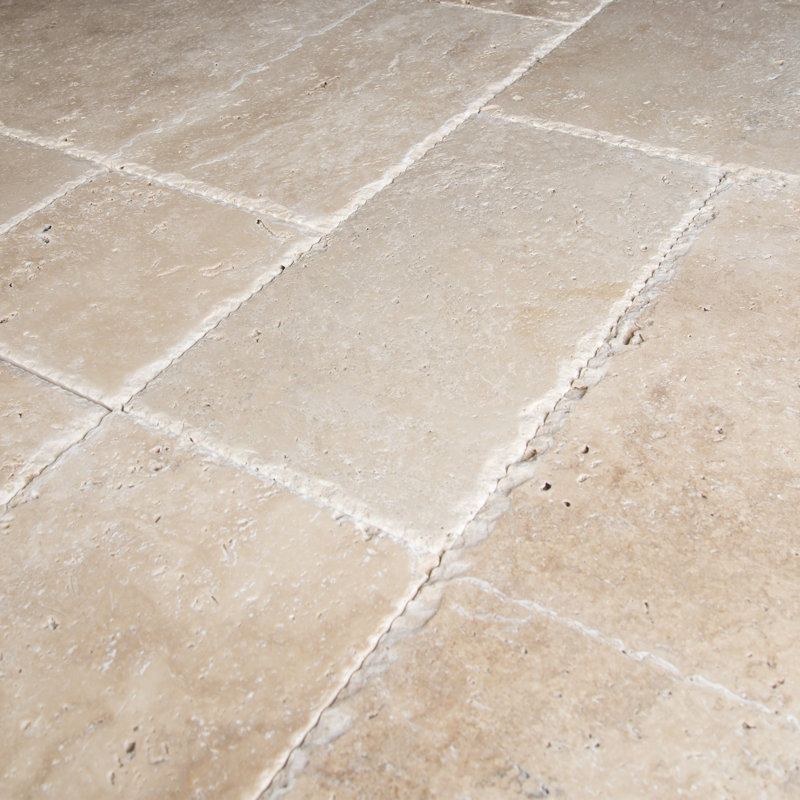 "What is travertine tile?" This is something many consumers ask particularly when they're interested in upgrading with natural stone. So here's a fast introduction.
Travertine is actually a type of limestone. This sedimentary rock is formed as a result of water evaporating through hot springs. It has been used as a building material since ancient times. In fact it was used to construct the famous Roman Coliseum.
In the past travertine was mainly mined in Italy. However nowadays Turkey, Peru, Iran, Mexico, and Brazil also supply travertine tiles to the rest of the world. Italian and Turkish travertine are generally considered to have the highest quality and workmanship.
Why Use It?
There are many benefits of travertine tile which make it a highly sought after natural stone choice. One of the most common reasons it's chosen is for its rustic look. At the same time it travertine tiles can help to make spaces where they are installed look very upscale.
Travertine is also chosen for its durability. A testament to its toughness is the fact that many of the ancient structures made from it are still standing. Tiles made from travertine are strong, hard, and resistant to damage.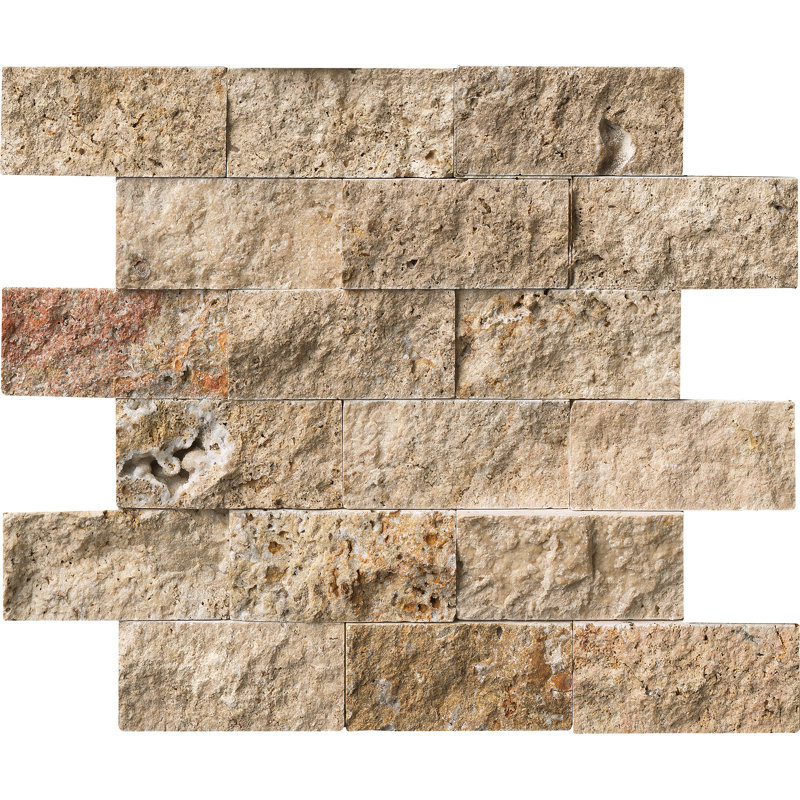 Where It's Used
Travertine tiles are commonly used on both walls and floors in kitchens, bathrooms, hallways, and other rooms as well. They are often installed as fireplace tiles too, particularly on the surround.
The toughness of this stone also allows is to be used outdoors as well. It's a popular choice for cladding on exterior walls. And a travertine tile patio or pool surround can help to transform the look of backyard spaces tremendously.
Appearance
When it comes to color tiles generally found in various shades of whites, browns, and grays. As a natural stone each tile is of course totally unique. To add their individuality, the surface of travertine tiles have pits from escaping gases when the stone was formed.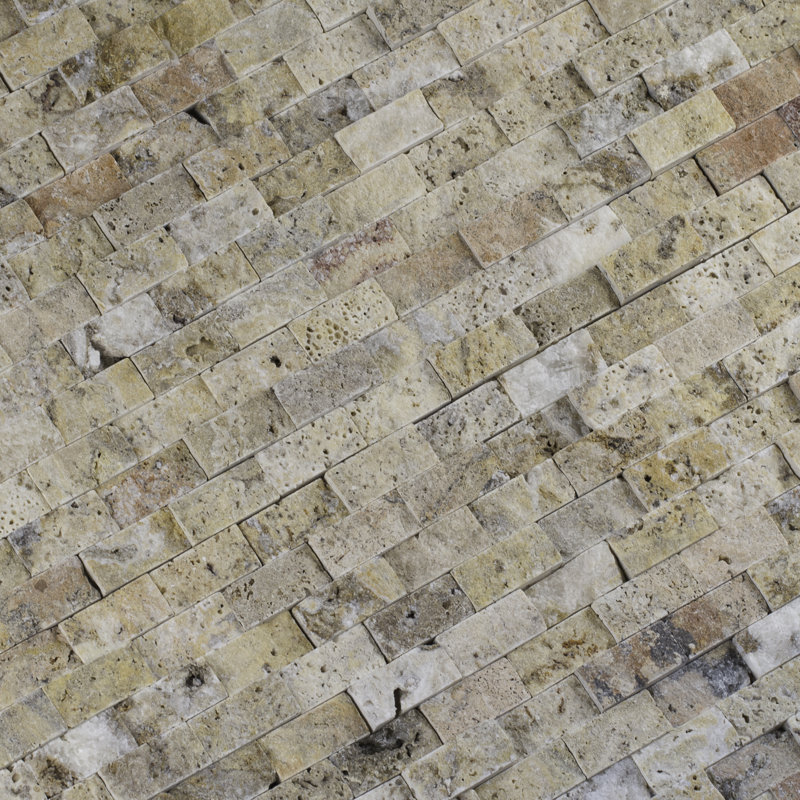 These pits may be filled in or left in their natural state. Tiles also come in a variety of finishes and edge types as well. Nowadays the appearance of real travertine can be mimicked quite closely by what are known as travertine look tiles that are made from materials such as porcelain.
Elegant, tough, and rustic, travertine tile is an excellent choice for those who prefer the look and feel of natural stone.
Click Here Now to start shopping for Travertine Tile!