 There's something special about each type of natural stone and sandstone is no exception. But authentic stone is not always right for everyone. Sandstone look tiles however are option that often can work where the real thing can't.
Sandstone is made up of sand-sized particles which have been compressed and cemented together naturally over many millions of years. It is strong and very attractive which has made it a popular building material since ancient times.
You'll often see sandstone tiles in earthy colors and commonly in beige. Their veining can be very appealing to the eye as it's usually more subtle and subdued, and not as contrasting as you'd see on other stone choices like marble tiles for instance.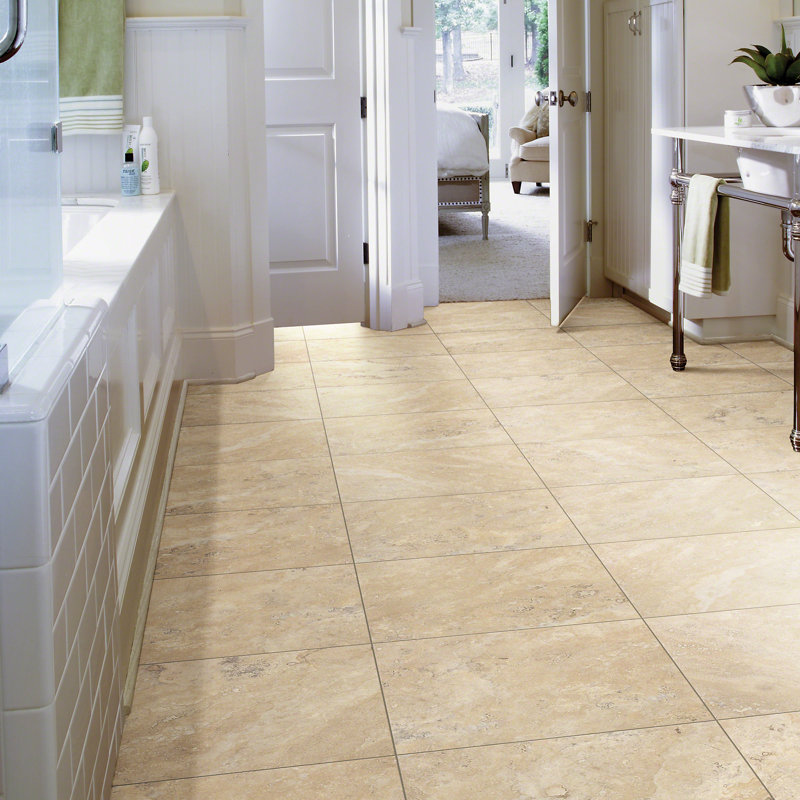 Issues With Real Stone
Natural sandstone tiles do have some drawbacks though. They are more expensive that man-made materials so they may not be in your budget. You'll also need to use the appropriate stone tile cleaner to avoid damage.
Sandstone is considered to be a porous stone, meaning that it will absorb water. While just how porous can range on the specific stone it was cut from, natural sandstone tiles will need to be sealed. They will need to be re-sealed repeatedly in the future as well.
So while you can use them in bathrooms and other wet areas it will take a commitment to maintenance and sealing. And while sandstone is a hard-wearing stone it is not the best choice for areas that get a lot of foot traffic.
Sandstone Look Tiles  
There are tiles that are made to look very similar to real sandstone but are more versatile and durable. They also don't require the care and cleaning that real stone tiles do. Known as sandstone look tiles they are made from a couple of different materials.
Each material has its own pro's and con's. They are ideal for people who want the look of stone but none of the drawbacks. And while they are not the real thing depending on the material and type you pick they can be very realistic.
Many people install them in areas where authentic sandstone tiles could be damaged or wouldn't be as practical. For example you might want to consider installing sandstone look floor tiles in wet areas like bathroom floors.
Another option would be to use them in areas that get a lot of foot traffic. Although a lot of consumers simply choose sandstone look tiles because they're cheaper and this allows them to get the look of stone while staying well-within their budget.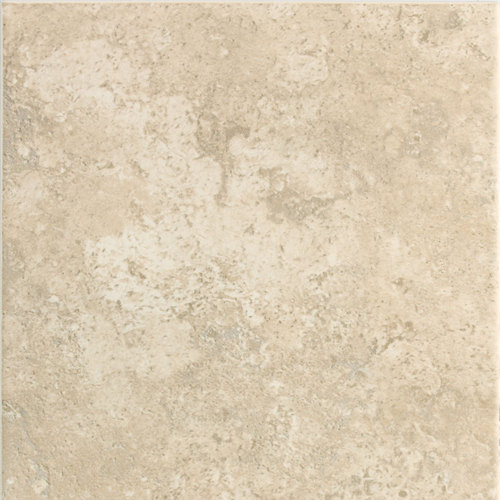 Common Material Choices
There are several different materials that are commonly used to create tiles that look like real sandstone. Vinyl floor tiles can be printed so that they appear to have a similar surface and may even have texture. While they aren't as convincing as other materials they are typically the least expensive way to go. Sandstone look ceramic tiles can be very realistic and have a stone-like texture as well.
They are best used for indoor applications and you will often see them in the bathroom and kitchen. For something more durable porcelain is another option. Sandstone porcelain tiles are ideal for wet installations like showers and bathroom floors because of their low porosity.
Some porcelain tiles can be used outside as well. And they can look so real that it's extremely difficult to tell them apart from authentic sandstone especially when they have an added texture. A choice that is particularly popular for use outside are concrete tiles.
The toughness of concrete means it can be used as sandstone look outdoor tiles on patios, surrounding pools, on walkways and other areas that get a lot of traffic. But they also make for a tough yet less expensive stone alternative indoors as well.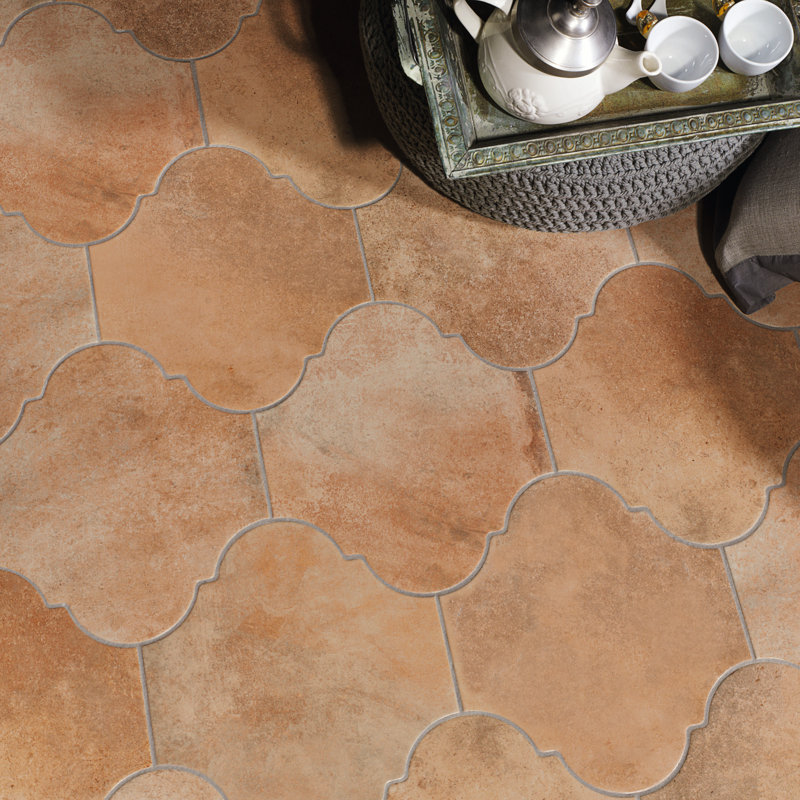 Sandstone is an amazingly lavish material but it does have drawbacks. And when you'd like to enjoy the appearance of this stone without having to deal with them, sandstone look tiles are a first-rate substitute.
Click Here Now  to start shopping for Sandstone Look Tiles!