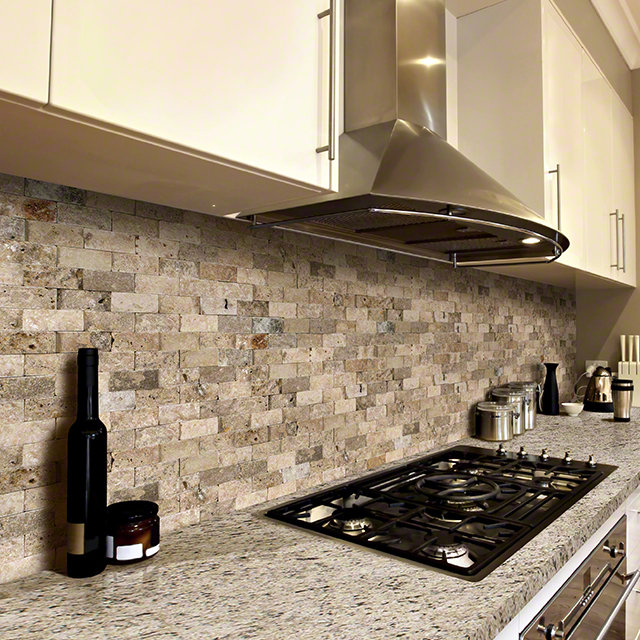 Only a few types of tile can really add a sense of antiquity to your space. And only one can make you feel as if you are in your very own ancient Italian villa. Travertine tiles are an option you can't afford to overlook when planning a project that demands a unique appearance that is also highly functional.
What Are Travertine Tiles?
Well, they are tiles cut from one of the most visually appealing sedimentary rocks on the planet, travertine, which is also a type of limestone. These tiles are known for their durability but also for their rustic look and feel. Unlike other tiles, they have a naturally pitted texture as result of escaping gasses during the stone's formation which give them a spongy appearance.
Generally speaking, the smaller the pits, the higher the quality of the stone and tiles. However, these pits can be filled in if you prefer, and tiles do come in a wide range of options.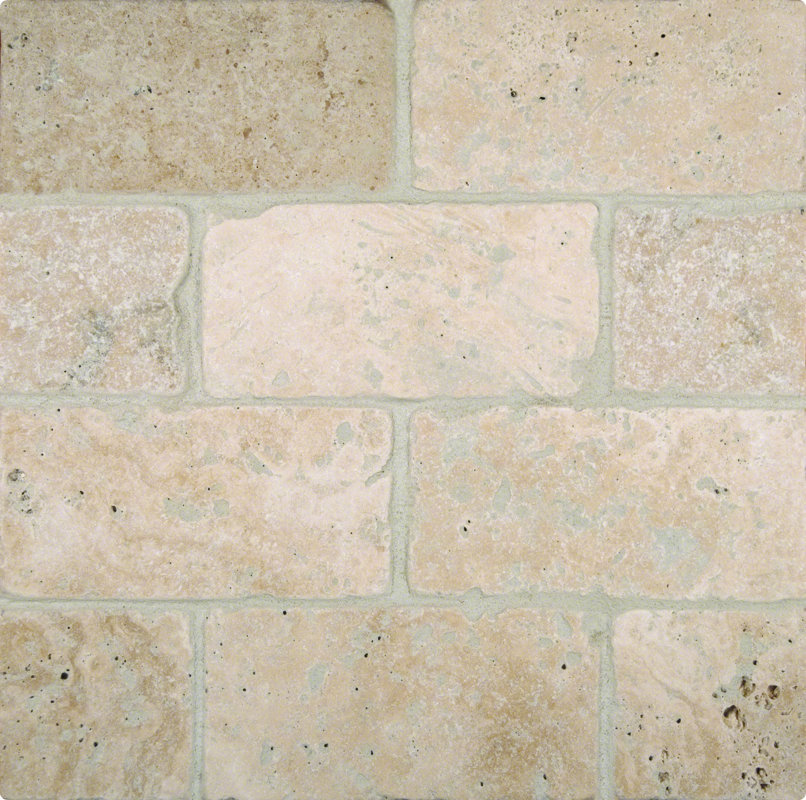 Typical Colors
Normally you will be able to find tiles in a few color choices. The most commonly seen are usually walnut brown to cream or white travertine tiles which are popular both indoors and out. These neutral colors go well with just about any existing color scheme making them a cinch to work with.
Most homeowners don't realize it but there are also grey or silver travertine tiles too, that can really work well to contrast with both light and dark fixtures indoors or be installed on a patio and provide some striking natural variation. Sometimes you will even see tiles that are pink.
If you prefer a wide range of colors in each individual tile you may want to consider mosaics as individual tile many times will contain a number of smaller pieces of varying shades.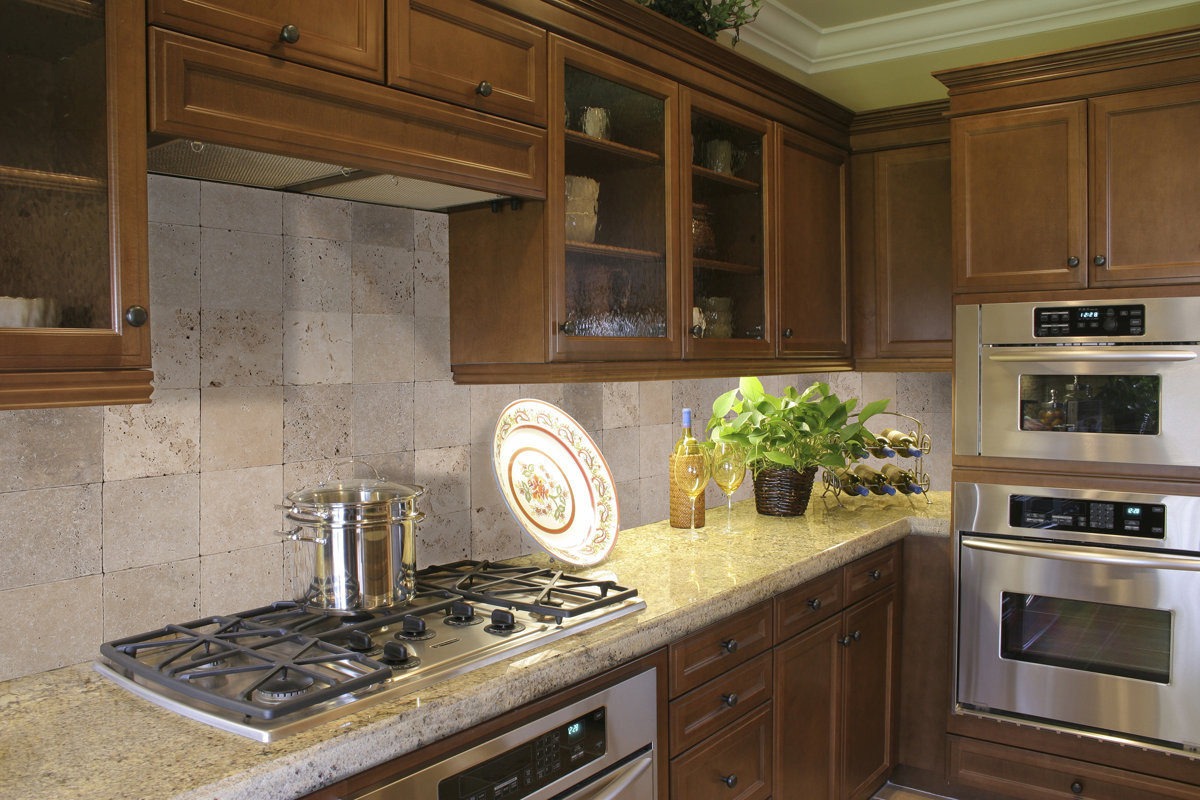 Filled or Natural?
Different from other choices, with travertine you'll need to decide if you want the holes in its surface filled in. Some people prefer the natural pits in the tile, as it makes them look much more vintage, but it depends on what you're going for and your personal preference. The pits are usually filled with tile grout but also sometimes resin.
The reasons some homeowners choose "filled," tile is that the holes may collect dirt and widen over time, or simply because they prefer a smoother look. Whether you want filled or the natural texture, it may influence the finish you choose.
When shopping you might notice that there is an (F)  in the description of certain tiles and that stands for filled while (UF)  means that they are un-filled.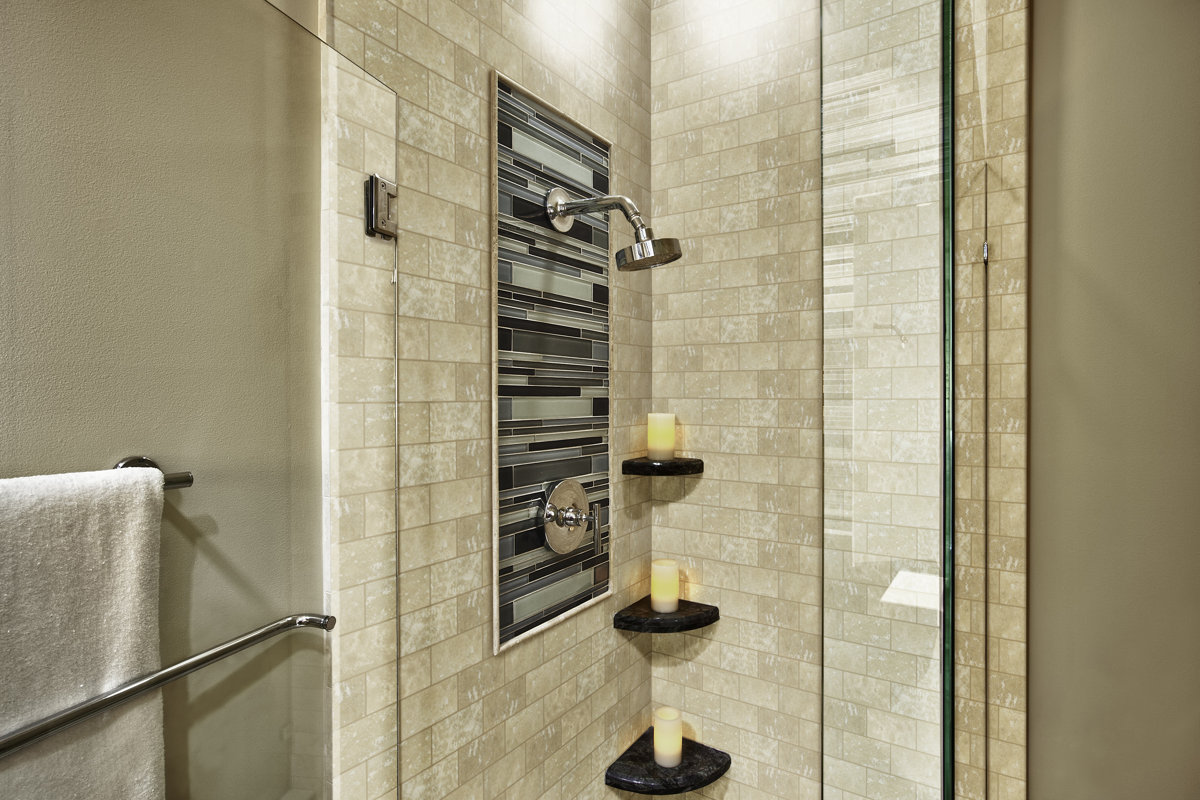 Finishes
As with other natural stone tiles you can find these in different finishes such as:
Tumbled
Tumbled travertine tiles are the best choice for someone who is looking for a rustic feel. They are tumbled in a drum using aggregates and chemicals that give them a dulled appearance and makes them appear aged. Normally they will be not be filled, but you can choose to do so or pay someone to do it for you later on.
Honed
Honed tiles are very popular and are used to provide walls and floors with a matte finish. With these the surface has been ground or sanded down. With such a high demand it's not hard to find both unfilled and honed and filled travertine tiles.
Both varieties are often chosen for wet areas like bathrooms and around the pool but need to be properly sealed first of course.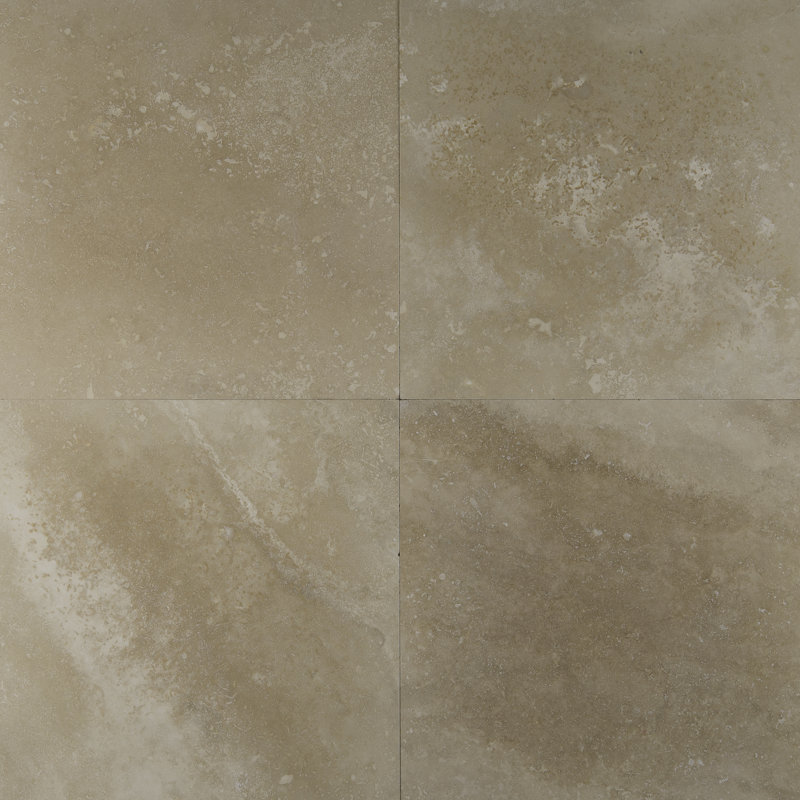 Brushed
Even though it's not as common, a brushed finish is also an option when you are looking for something that doesn't look right out of the box even thought it really is. A wire brush is used to make the tiles more worn in appearance. Brushed finishes tend to accentuate the surface texture of the tiles and they therefore are most often left un-filled.
Polished
Of course for a high-end and glossy look a polished finish is ideal. It is great for use on the floor but not in areas that will be wet as they could be quite slippery and therefore even dangerous. Most polished tiles will be filled so that they have a totally smooth surface on their face and are a fabulous and shiny choice for walls.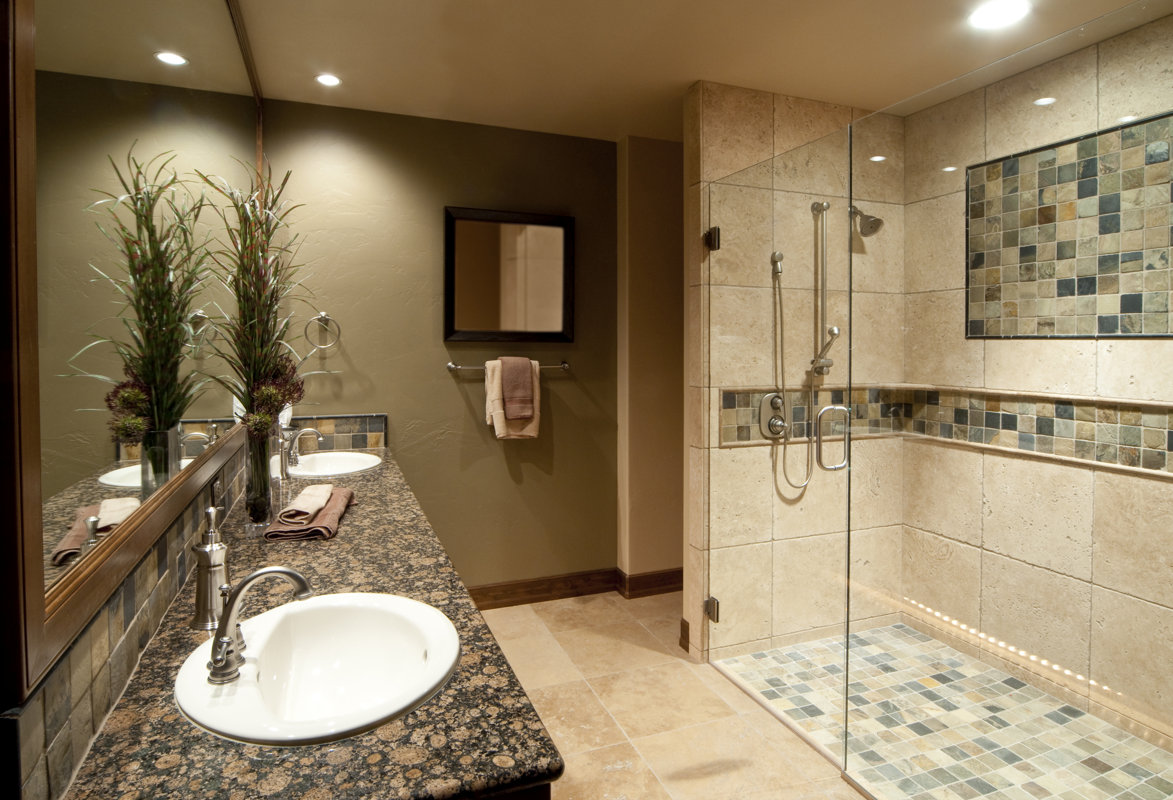 Edges
Another excellent advantage of this material is that you also have the choice of picking how you want the edges of your tiles to look.
Straight Edge
A straight edge is just that, it's your standard uniform edge that you get when cutting tile from an actual stone slab with a saw. For those who prefer something uniform, this is the right edge to choose.
Chiseled Edge
Want to make even more of a vintage impression? Of course choosing un-filled and non-polished can get the job done but using chiseled edges adds the finishing touch to make it complete (but you can find tiles in all finishes with these edges if you want).
Chiseling them so that they are rough can really make them look much older and really as if you have purchased tiles from another time period.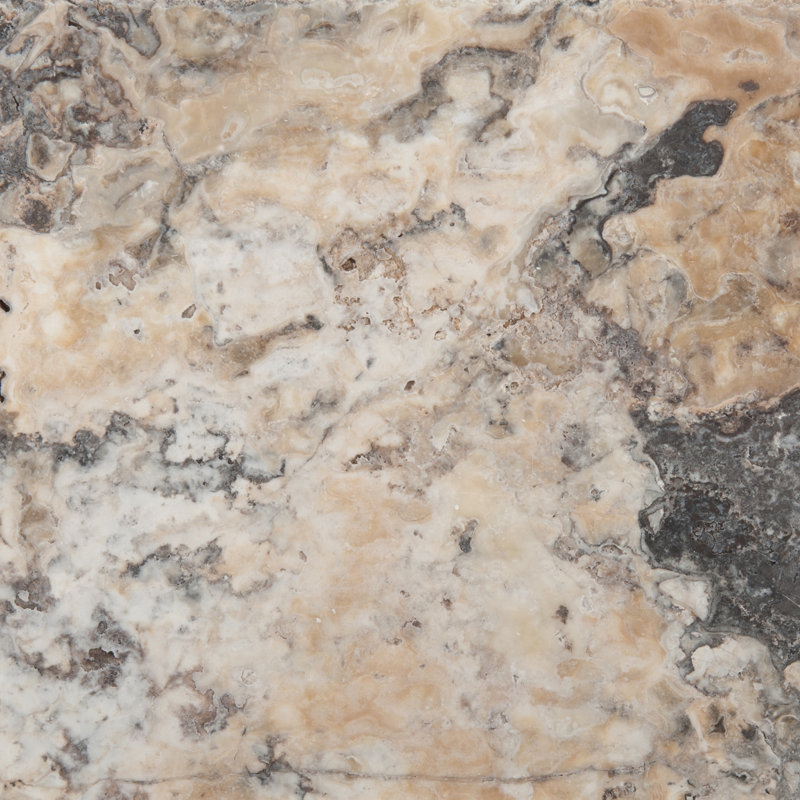 Popular Indoor Uses
Inside the home this travertine is used in many rooms of the house but especially in the bathroom and kitchen where they can really add a serious feeling of luxury.
Travertine Kitchen Tiles
For kitchen walls and floors it's an easy choice because its neutral colors go so well with wooden cabinets but also with stone countertops and most color schemes. In fact it is often used in conjunction with other natural stones such as granite, marble and onyx tile. For use as a backsplash behind kitchen sinks, stoves, and countertops, this stone is first rate.
Travertine subway tiles are a favorite choice especially when installed in the running bond pattern. Mosaics which are made up of many smaller tiles attached to a larger mesh sheet can also be used to create a winning stone backsplash.
You should not however, use tiles made from this stone on the counter top itself since they can be etched or stained by acids commonly used in the kitchen such as lemon juice.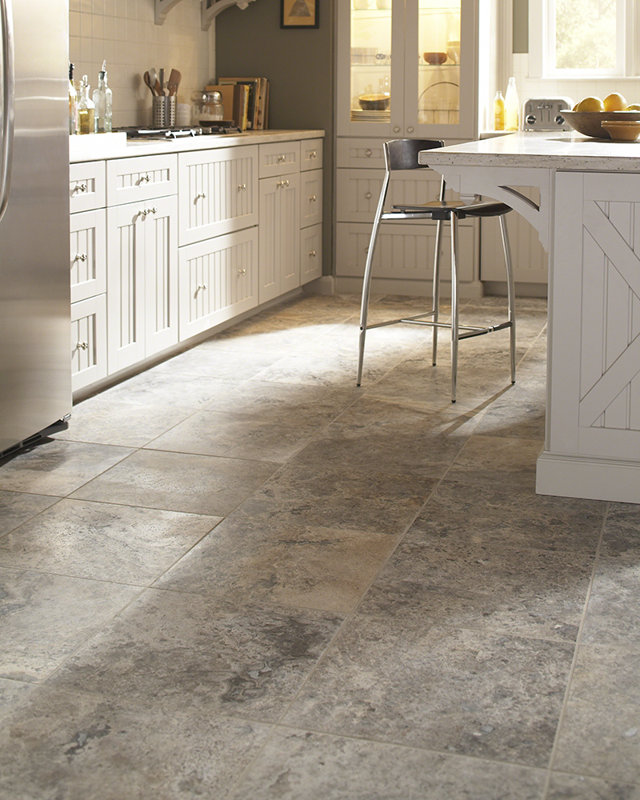 Travertine Bathroom Tiles
In bathrooms it's quite common to use this material literally all around you. Many homeowners start with travertine floor tiles but then keep using this stone on the walls, shower surround and shower floor. Some even choose to use the same size tiles for all of these which can look very cohesive.
If you have a small bathroom that you'd like to transform the look of, this could be a smart idea particularly as larger tiles tend to make a small room appear bigger. With larger size tiles you can often really get the full beauty of travertine as its natural variation can clearly standout particularly when you are surrounded by them.
But don't be afraid to mix it up with different sizes on the floors and walls either, or even other types of natural stone like in the kitchen. Mosaics and subway tiles are a great way to go for bathroom backsplashes on walls or even the floor.
Many homeowners actually prefer to go with travertine mosaic tiles for the floor because of the fact they are smaller and have many more grout lines that provide some extra grip to prevent slippery situations.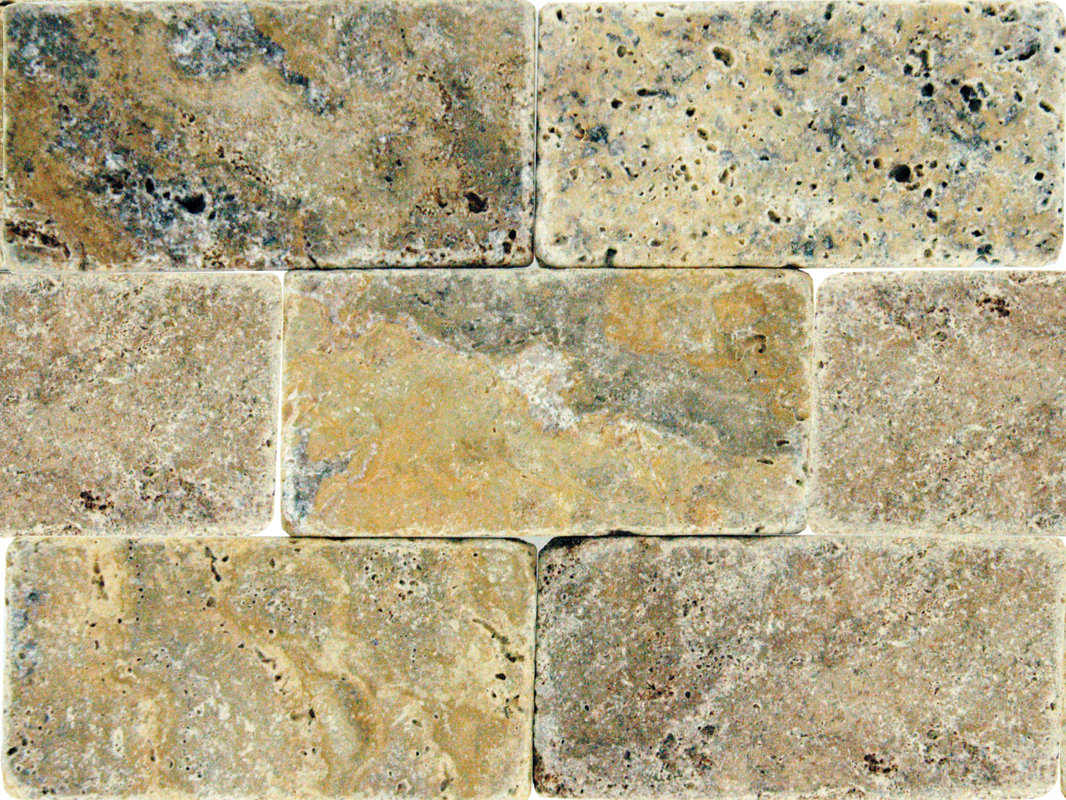 Popular Outdoor Uses
Patios And Pools
When it comes to use as outdoor tiles, travertine is one of the top choices by far. You can easily see the proof of this by taking a look at photos of elegant patios, entertainment areas and pool spaces.
These tiles are easy to sweep and extremely durable plus they can deal with all weather conditions even severe cold which would damage many other materials with the freezing and thawing.
A favorite feature that swimming pool owners particularly appreciate is the fact that they stay cool to the touch despite hot temperatures so you won't have to worry about burning your feet when walking on them. Add in their natural anti-slip texture and travertine pool tiles are a no-brainer.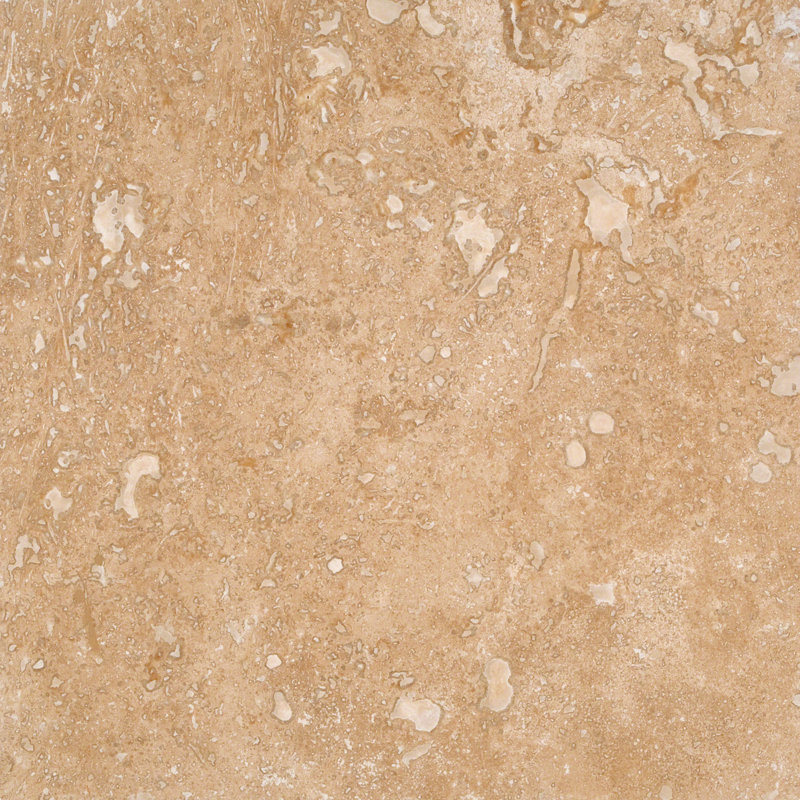 One Of The Top Tile Patterns For The Job
If you will be using them outside or in wide spaces indoors you need to check out the Versailles tile pattern. This pairing of material and pattern is one of the most well-known because these to simply look stunning when used together. Sometimes it is also called the French or modular layout.
It is a complex choice that uses four different tile sizes that when set actually tricks your eye into thinking you are looking at a well-balanced and randomly set pattern. But since it is complicated, unless you have experience tiling you want to leave this one to a professional.
Although some manufacturers do sell kits with a travertine floor tiles in all the sizes you need to cover a certain area of square feet or mosaic tiles which have the pattern already set in miniature.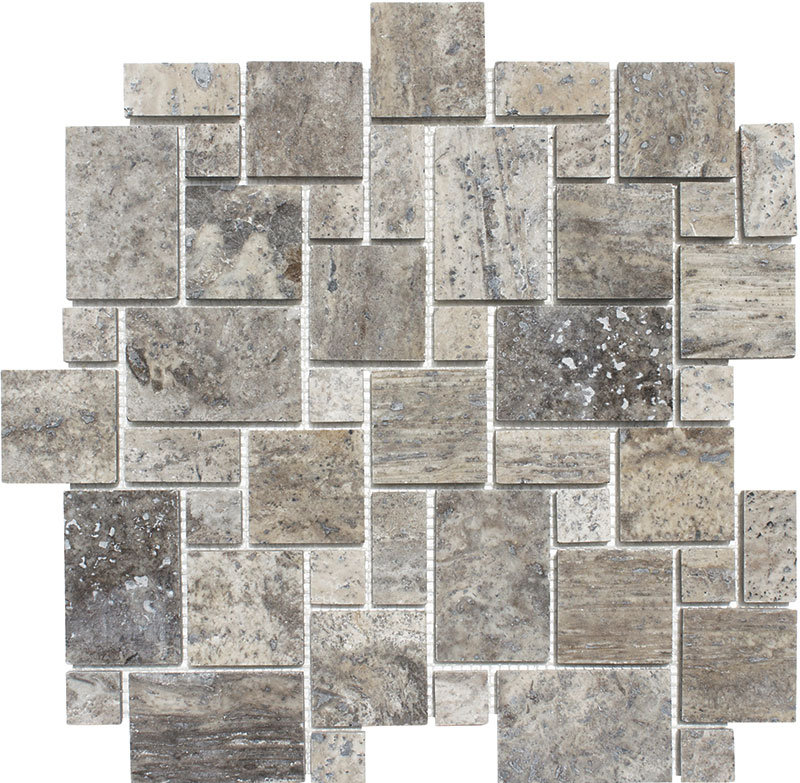 Sealing
Sealing travertine tiles is a must because of their porosity. This will help to protect them from both staining and etching and of course is something that needs to be done when considering using them in wet areas like bathrooms or outdoors. But it will also make cleaning up spills and messes easier too.
However be sure to always use a high quality sealant when doing so to both protect your investment as much as possible but also increase the amount of time between applications. Sealing before you apply your grout is always recommended to protect them from stains that can occur during the tile grouting process.
Laying Travertine Tiles
It's very important to keep a few things in mind when setting or laying travertine tiles. Because they come from a light colored stone, just like with marble tiles you'll want to use a white thinset as your tile adhesive. If you use something darker like grey for example, it will easily show through and take away from the beauty of your tiles.
And like with all other natural stones you should take care to only install them on a level surface. Using the correct tile trowel will help you accomplish this. And if you need to make any cuts be sure to use a wet tile saw with a diamond coated blade because cutting travertine tiles is much tougher than those made from ceramic or porcelain.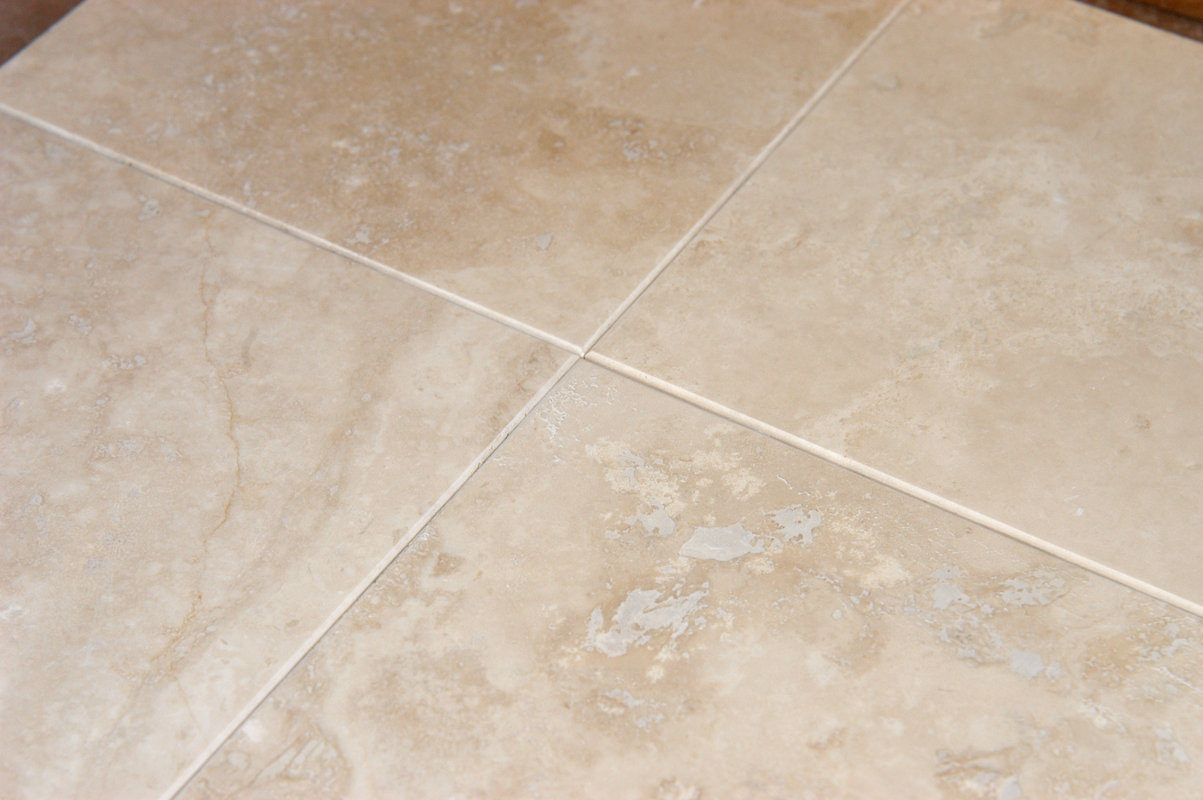 Cleaning and Care
Acidic and harsh cleaners are something you'll need to totally avoid when cleaning travertine tiles since they are a type of limestone. Most all purpose cleaners are too strong as well.
Your best bet is to purchase a mild cleaner that is made specifically for use with stone; many of these will not only clean your tiles but revitalize and keep it sealed. Dust or dry mopping should be done in-between these cleanings.
Travertine Effect Tiles
While nothing beats the real thing, if authentic stone is not in your budget at the moment, you can often find tiles made to look fairly similar. Those made from vinyl are usually the cheapest in price and easiest to install. Porcelain can also be made to look like this stone and is more realistic in appearance and very durable too.
When you desire something elegant yet rustic travertine is a sure thing. Tough enough for commercial use so you know it can handle the daily wear of the home and patio, and with easy to work with colors it will always impress. Add in its unique surface texture and the many finishes and options you have to work with and you have a choice that simply outclasses the majority.
Click Here Now  to start shopping for Travertine Tiles!